Every Wednesday is New Comic Book Day at Get Ready Comics! We are proud to bring a wide selection and variety of different comics from a range of publishers to our shop. We often have over 70 new titles in for New Comic Book Day ranging from new series, one-shots and ongoing titles from publishers including; DC, Marvel, Image, Dark Horse, IDW, Valiant, Aftershock, Titan, Boom! Studios, Dynamite and much more. We provide an excellent subscription service to many of our customers – why not join them and ensure you do not miss out on your favourite comic books each month?
We have listed what new titles we have coming in this week at Get Ready Comics. If you want to subscribe to any of the titles listed (if you can't see what you are looking for – let us know and we will order it in), simply scroll to the end of the page and fill in our subscription form.
DARK NIGHTS: METAL
DARK NIGHTS: METAL #3
(W) Scott Snyder (A/CA) Greg Capullo, Jonathan Glapion
Superman is pulled into the mystery of the Dark Multiverse while the Justice League follows the trail to a weapon that could keep the forces of the Dark Multiverse at bay!
---
MARVEL LEGACY
ALL NEW WOLVERINE #25
(W) Tom Taylor (A) Juan Cabal (CA) Terry Dodson
ORPHANS OF X Part 1

AMAZING SPIDER-MAN #789
(W) Dan Slott (A) Stuart Immonen (CA) Alex Ross
THE FALL OF PARKER Part 1
DEFENDERS #6
(W) Brian Michael Bendis (A/CA) David Marquez
KINGPINS OF NEW YORK Part 1

DESPICABLE DEADPOOL #287
(W) Gerry Duggan (A) Scott Koblish (CA) David Lopez
DEADPOOL KILLS CABLE Part 1

FALCON #1
(W) Rodney Barnes (A) Joshua Cassara (CA) Jesus Saiz
TAKE FLIGHT Part 1

GWENPOOL #21
(W) Christopher Hastings (A) Irene Strychalsk (CA) Paulina Ganucheau
DOOM SEES YOU Part 1

UNCANNY AVENGERS #28
(W) Jim Zub (A) Sean Izaakse (CA) R. B. Silva
STARS AND GARTERS Part 1
X-MEN BLUE #13
(W) Cullen Bunn (A) Jorge Molina (CA) Arthur Adams
MOJO WORLDWIDE Part 2
---
NEW SERIES
WE RECOMMEND
GOTHAM CITY GARAGE #1 DC Comics
(W) Jackson Lanzing, Collin Kelly (A) Brian Ching (CA) Rafael Albuquerque
A new series inspired by the DC Collectibles statue line! It's been decades since Governor Lex Luthor turned Gotham City into a modern utopia, saving his people from the devastation that made the rest of the continent a wasteland. But his city isn't paradise for everyone. If the Lexes network misfires, and a citizen wakes up and steps out of line, the Bat and his minions are brutal in restoring the status quo. So when young Kara Gordon, whose ridealong tech has never functioned optimally, rushes headlong into the Freescape, she's shocked to find Gotham City Garage-where new friends might become family, if she lives long enough.
WE RECOMMEND
RAGMAN #1 (OF 6) DC Comics
(W) Ray Fawkes (A) Inaki Miranda (CA) Guillem March
After a failed mission to raid a tomb in the Israeli Desert, war veteran Rory Harper is plagued by the death of his partners. As Rory battles his guilt back in Gotham City, he discovers that what was in that tomb has followed him home, and it's about to change his life. But as Rory begins his journey, an evil is invading Gotham City, and it wants what he's discovered. A hero is born in this visionary reimagining of the Ragman mythos by writer Ray Fawkes and artist Inaki Miranda!
WE RECOMMEND
WORMWOOD GOES TO WASHINGTON #1 (OF 3) IDW Publishing
(W) Ben Templesmith (A/CA) Ben Templesmith
Wormwood has been gone for some time. Too long, if you ask his old friends. They're determined to track him down, no matter what dimension he's buggered off to. You see, a special agent from the U.S. government has asked for Wormwood's help, and things are about to get political…
WE RECOMMEND
FAMILY TRADE #1 Image Comics
(W) Justin Jordan, Nikki Ryan (A/CA) Morgan Beem
"THE FAMILY," Part One
Introducing an all-new ongoing series from the creator of LUTHER STRODE, SPREAD, and DEAD BODY ROAD!
Steampunk, alchemy, and adventure meet the ocean. On an island city in a world where history didn't quite turn out like ours, a hidden family of spies, thieves, and assassins makes sure that the world keeps going. Or they did, until Jessa Wynn, their youngest member, manages to start a civil war.
ARCHIES #1 Archie Comics
(W) Alex Segura, Matthew Rosenberg (A/CA) Joe Eisma
What's next for the teenage rockers The Archies? When someone makes a decision that leaves the rest of the band scrambling, can the group keep it together? It's friendship vs. fame in this must-read #1 issue to the new, ongoing The Archies series!
ATOMAHAWK #0 Image Comics
(W) Donny Cates (A/CA) Ian Bederman
Behold, puny earth things! A deluxe, oversized collection of the story originally serialized in Heavy Metal magazine, this is the complete adventure of the Cyberzerker and his mighty Atomahawk! Join them on their quest to free their imprisoned God, and find out why GRANT MORRISON calls it: "A screaming black hole feedback squall of death metal Kirby-kozmik energy spinning straight towards your prefrontal cortex. DONNY CATES and IAN BEDERMAN forge a stylish, super-heavy 21st-century mythology of blood, sentient steel, and rebel circuitry. A razor-nova of explosive writing and searing visuals that bury themselves deep in your skull. ATOMAHAWK REX!
DANGER DOLL SQUAD #1 Action Lab/Danger Zone
(W) Jason Martin, Dan Mendoza, Bryan Seaton (A) Winston Young (CA) Celor
Our three most popular Danger Zone titles – Zombie Tramp, Vampblade, and DollFace – come together to form the all-new Danger Doll Squad! When each girl's deadliest foes merge together, our terrible threesome must enter "the black room," a virtual reality inside cyberspace, to do battle against Necro Magic AI! The biggest Danger Zone crossover event starts here, with covers by the artist of each series (each with their own risqué variant as well)!
GOD COMPLEX #1 Image Comics
(W) Paul Jenkins, Bryan Lie (A) Hendry Prasetya (CA) Isuardi Therianto
In the futuristic city of Delphi, a young digital-forensics investigator named Seneca finds himself embroiled in the bizarre murders of three church acolytes. Guided by his cryptic mentor, the Ruler named Hermes, Seneca uncovers a stunning conspiracy and a mystery that will turn his entire world upside down. From writer PAUL JENKINS (Inhumans, Wolverine: Origin) and artist HENDRY PRASETYA (Mighty Morphin Power Rangers) comes a unique vision of a digital future powered by mythological gods.
WILDSTORM MICHAEL CRAY #1 DC Comics
(W) Bryan Hill (A) N. Steven Harris, Dexter Vines (CA) Denys Cowan, Bill Sienkiewicz
Warren Ellis' critically acclaimed relaunch of THE WILD STORM gets its first solo spinoff series! Michael Cray, professional assassin, has been betrayed by International Operations and has an alien life-form in his head that's either killing him, transforming him, or both. The only thing that can bring sense to his life is for him to do what he does best: kill the wrong people for the right reasons. But Michael needs support and resources to hit back against I.O., and he gets them in exchange for working with Trelane, taking out her targets, his way. First up? A sociopathic Silicon Valley billionaire by the name of Oliver Queen!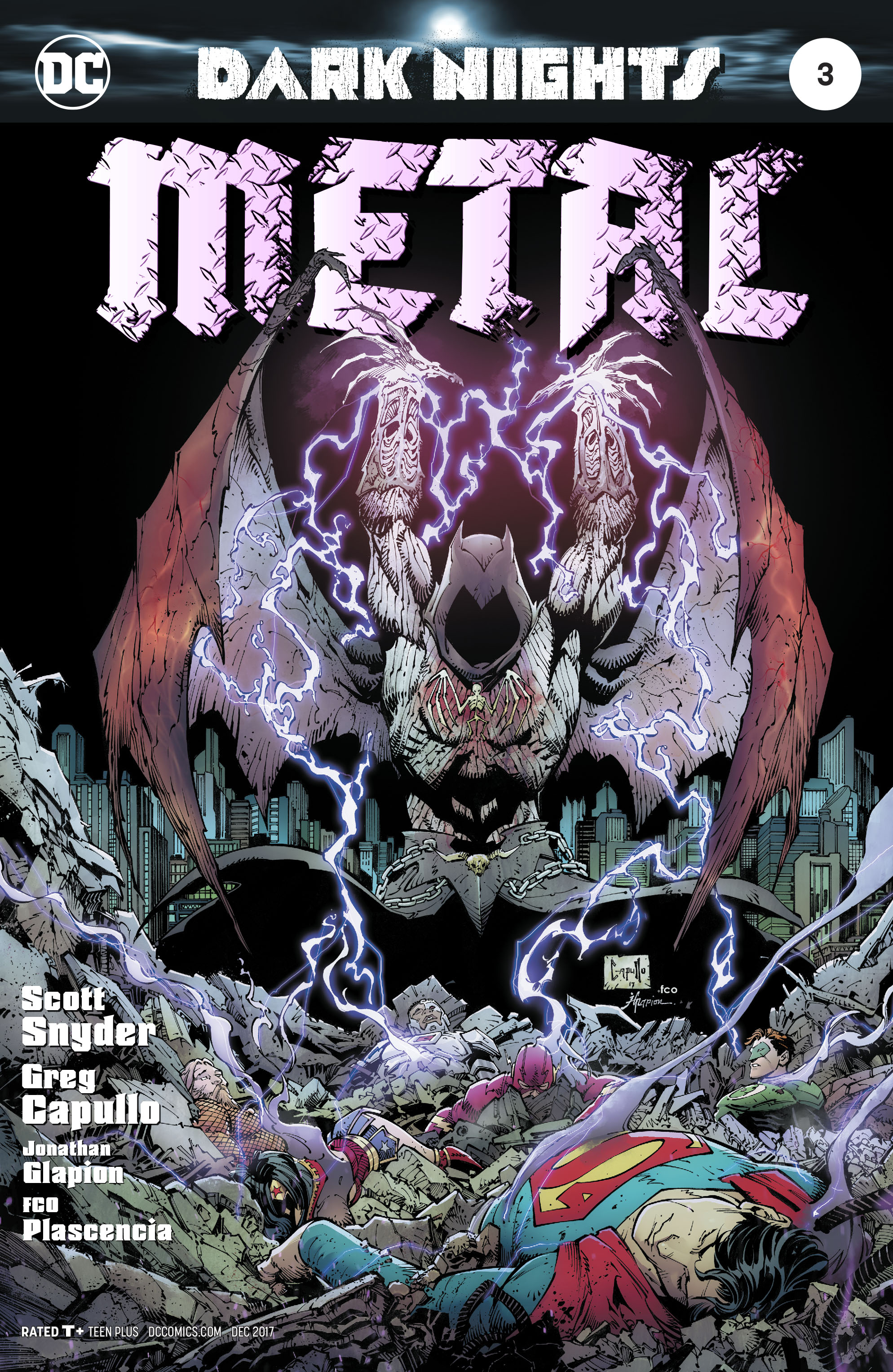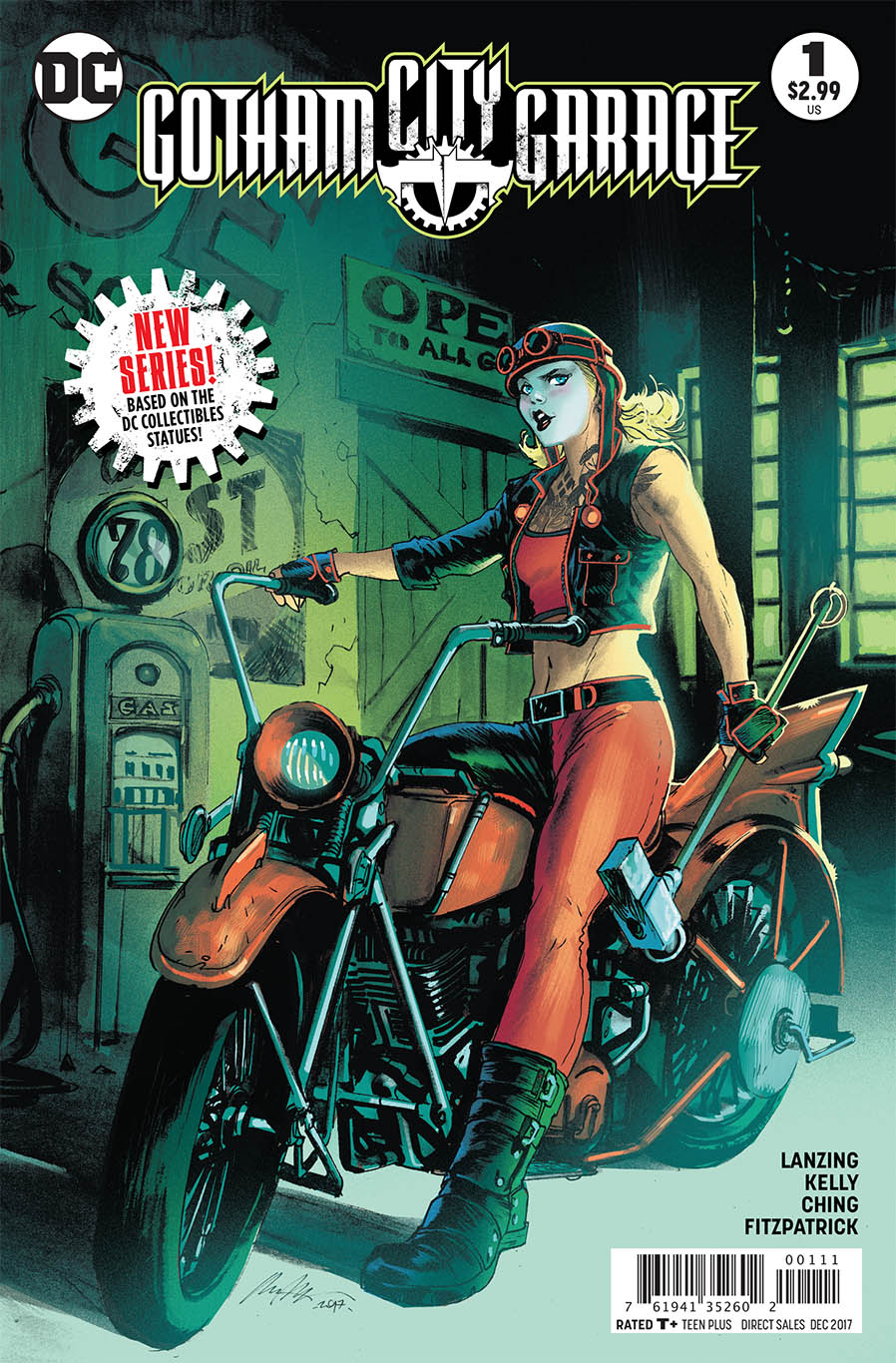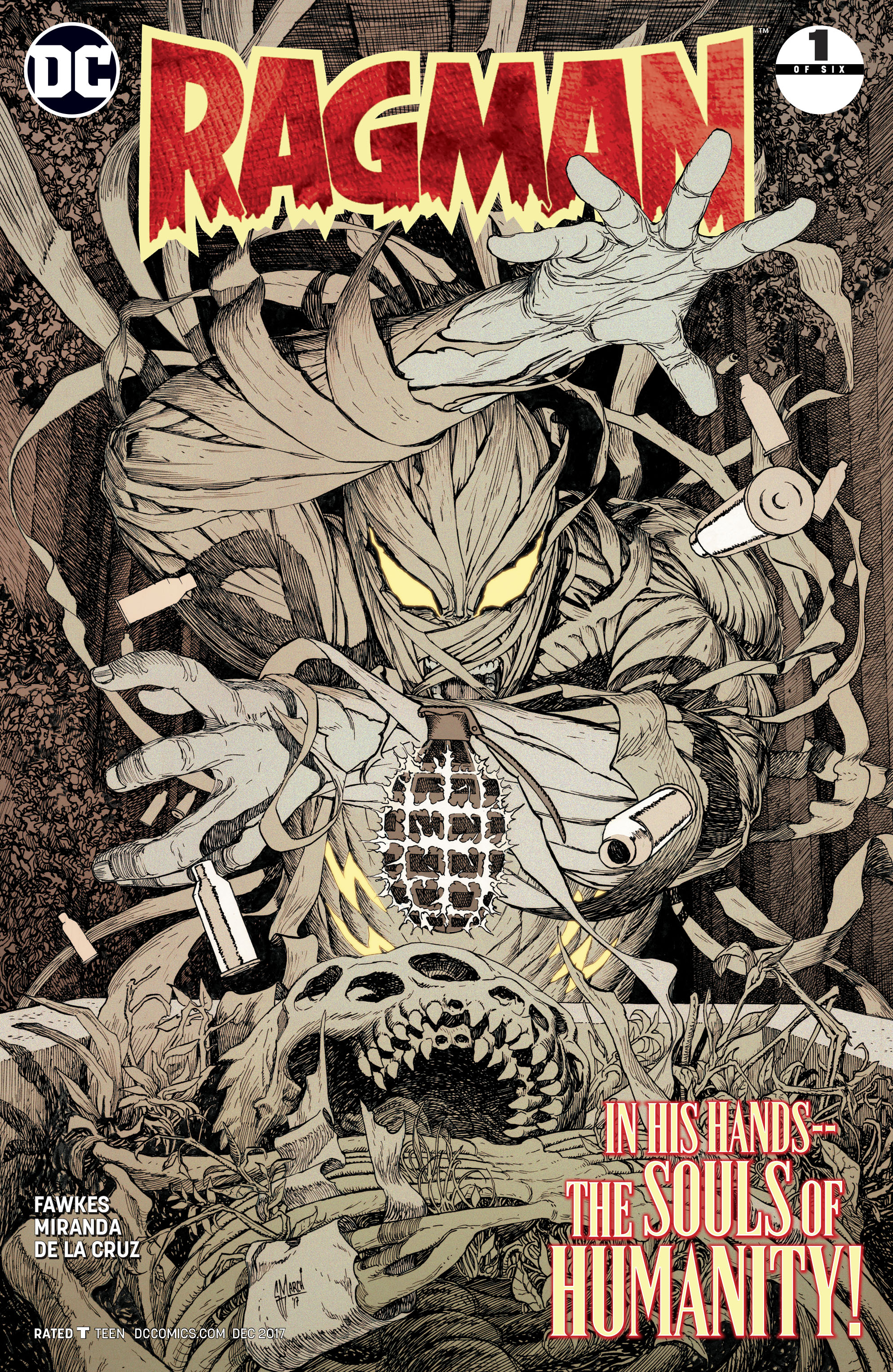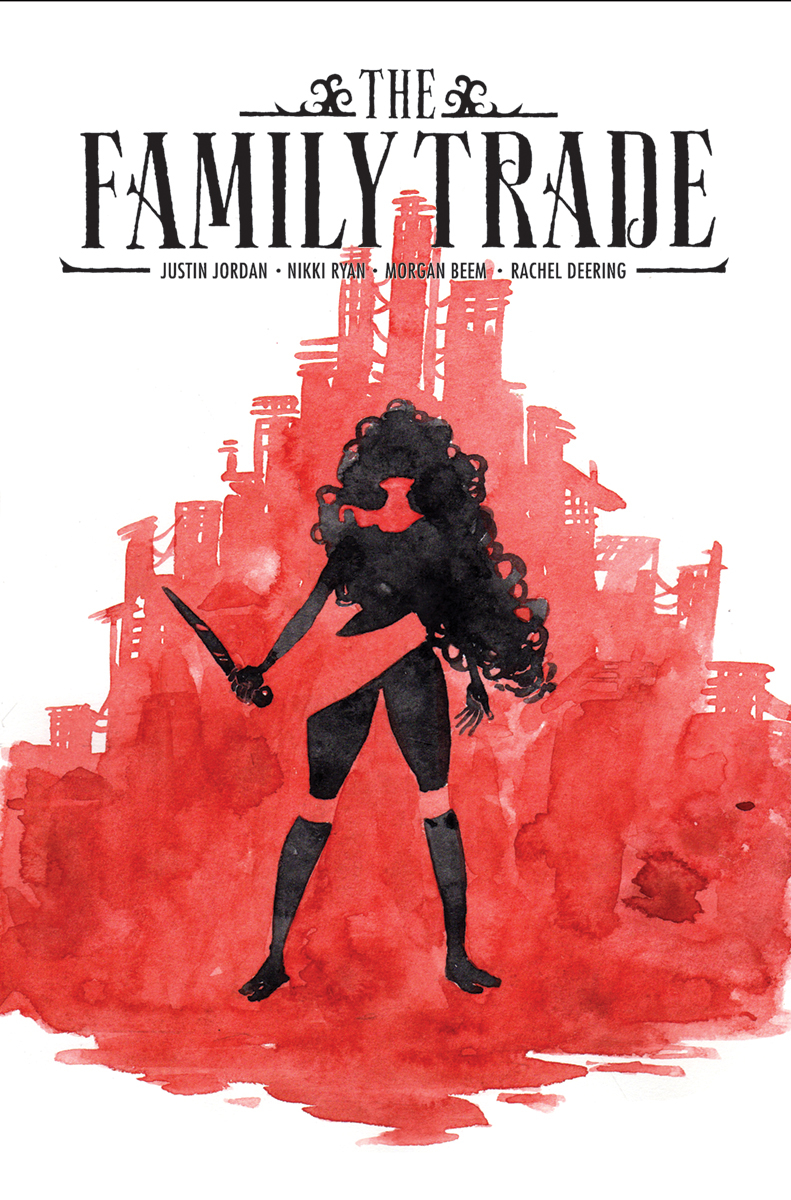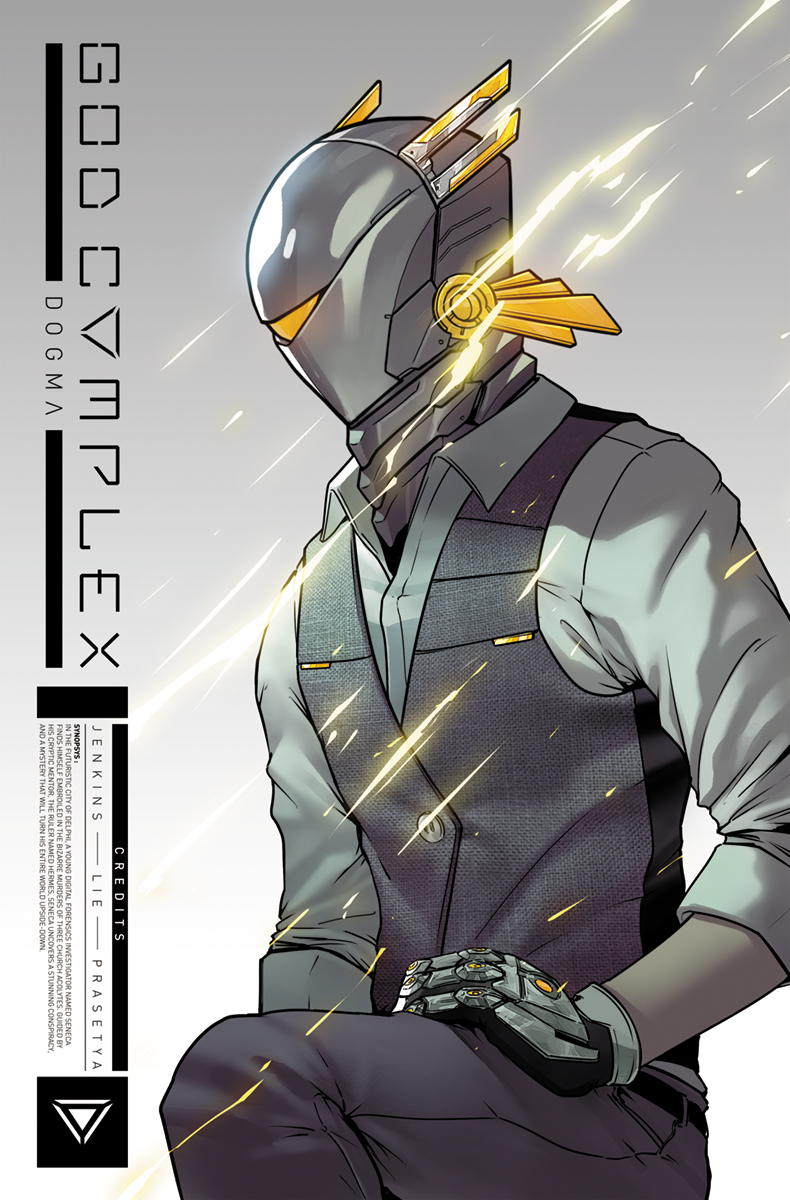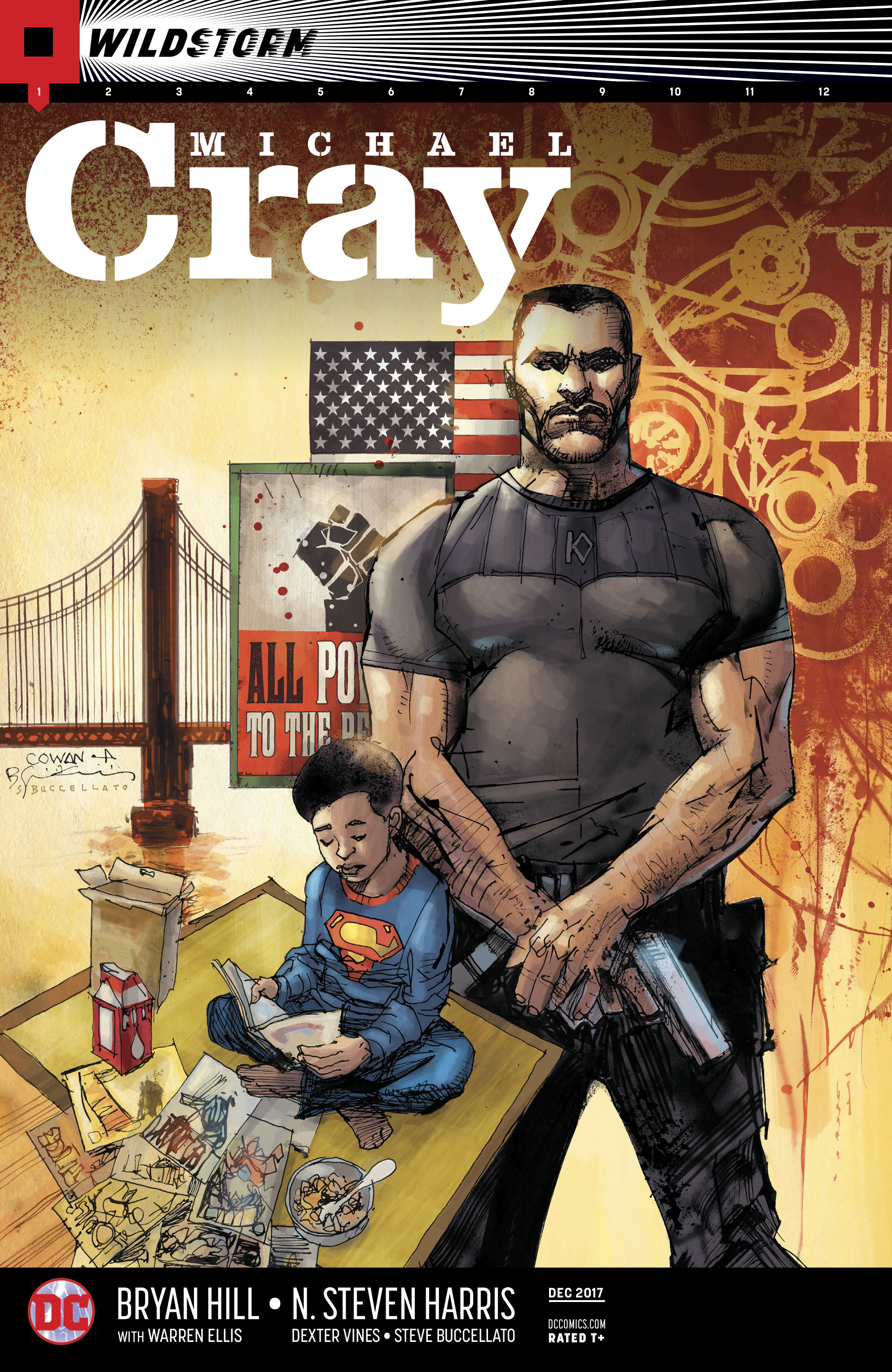 2000 AD PROG #2052
ACTION COMICS #989 (OZ EFFECT)
ACTION COMICS #989 LENTICULAR ED (OZ EFFECT)
ADVENTURE TIME 2017 SPOOOKTACULAR #1
ADVENTURE TIME REGULAR SHOW #3
ALL NEW WOLVERINE #25 LEGACY
ALL NEW WOLVERINE #25 LEGACY LENTICULAR VAR
AMAZING SPIDER-MAN #789 LEGACY
AMAZING SPIDER-MAN #789 LEGACY LENTICULAR VAR
AMAZING SPIDER-MAN RENEW YOUR VOWS #12
ARCHIES #1
ATOMAHAWK #0
BABYTEETH #5
BACK TO THE FUTURE #23
BATGIRL AND THE BIRDS OF PREY #15
BLACK SCIENCE #32
BOMBSHELLS UNITED #3
BRIGGS LAND LONE WOLVES #5 (OF 6)
DANGER DOLL SQUAD #1
DAREDEVIL #27
DARK NIGHTS METAL #1 (OF 6) 2ND PTG
DARK NIGHTS METAL #2 (OF 6) 2ND PTG
DARK NIGHTS METAL #3 (OF 6)
DARK NIGHTS METAL #3 (OF 6) KUBERT VAR
DARK NIGHTS METAL #3 (OF 6) LEE VAR
DARK NIGHTS METAL #3 (OF 6) ROMITA VAR
DEFENDERS #6 LEGACY
DEFENDERS #6 LEGACY LENTICULAR VAR
DESPICABLE DEADPOOL #287 LEGACY
DESPICABLE DEADPOOL LEGACY LENTICULAR VAR
DETECTIVE COMICS #966
DOCTOR WHO 11TH YEAR THREE #10
DOCTOR WHO LOST DIMENSION SPECIAL #1
ELSEWHERE #3
ETERNAL EMPIRE #5
EVIL WITHIN #2
FALCON #1 LEGACY
FALCON #1 LEGACY LENTICULAR VAR
FAMILY TRADE #1
FIRST STRIKE #5
FLASH #32
GALAKTIKON #2
GHOST MONEY #3 (OF 10)
GI JOE #9
GOD COMPLEX #1
GOTHAM CITY GARAGE #1
GRIMM FAIRY TALES #9
GWENPOOL #21 LEGACY
GWENPOOL #21 LEGACY LENTICULAR VAR
HAL JORDAN AND THE GREEN LANTERN CORPS #30
HANAZUKI FULL OF TREASURES #3
HARROW COUNTY #26
HELLBOY & BPRD 1955 OCCULT INTELLIGENCE #2 (OF 3)
INFAMOUS IRON MAN #12
INHUMANS ONCE FUTURE KINGS #3 (OF 5)
JIMMYS BASTARDS #4
JUSTICE LEAGUE OF AMERICA #16
KINGSMAN RED DIAMOND #2 (OF 6)
KISS VAMPIRELLA #5 (OF 5)
KULL ETERNAL #2
LAZARETTO #2 (OF 5)
MARVEL UNIVERSE GUARDIANS OF GALAXY #23
MASK MOBILE ARMORED STRIKE KOMMAND #10
MISTER MIRACLE #3 (OF 12)
MS MARVEL #23
NEIL GAIMAN AMERICAN GODS SHADOWS #8
OPTIMUS PRIME #11
ORPHAN BLACK DEVIATIONS #5 (OF 6)
PENNY DREADFUL #6
RAGMAN #1 (OF 6)
RED HOOD AND THE OUTLAWS #15
REDLANDS #3
ROCKET #6
ROYAL CITY #6 CVR A LEMIRE (MR)
RUNAWAYS #2
SACRED CREATURES #4
SCALES & SCOUNDRELS #2
SCOOBY APOCALYPSE #18
SHEENA #2
SKIN & EARTH #4 (OF 6)
SLAM NEXT JAM #2
STAR TREK BOLDLY GO #12
STAR TREK TNG MIRROR BROKEN #4 (OF 6)
STAR WARS DOCTOR APHRA #13
SUICIDE SQUAD #27
SUPERGIRL #14
SUPERWOMAN #15
THANOS #11
UNBEATABLE SQUIRREL GIRL #25
UNCANNY AVENGERS #28 LEGACY
UNCANNY AVENGERS #28 LEGACY LENTICULAR VAR
VENOMVERSE #2 (OF 5)
WARHAMMER 40000 DAWN OF WAR III #3 (OF 4)
WEAPON X #9
WICKED & DIVINE #32
WILDSTORM MICHAEL CRAY #1
WOLFENSTEIN #2 (OF 2)
WONDER WOMAN #32
WORMWOOD GOES TO WASHINGTON #1 (OF 3) CVR A TEMPLE
WORMWOOD GOES TO WASHINGTON #1 (OF 3) CVR B TEMPLE
WORMWOOD GOES TO WASHINGTON #1 (OF 3) CVR C BLANK
WYNONNA EARP SEASON ZERO #4 (OF 5)
X-MEN BLUE #13 LEGACY
X-MEN BLUE #13 LEGACY LENTICULAR VAR
YOUNGBLOOD #6
ZOMBIES ASSEMBLE 2 #3 (OF 4)
Set Up Or Add To A Subscription