Every Wednesday is New Comic Book Day at Get Ready Comics! We are proud to bring a wide selection and variety of different comics from a range of publishers to our shop. We often have over 70 new titles in for New Comic Book Day ranging from new series, one-shots and ongoing titles from publishers including; DC, Marvel, Image, Dark Horse, IDW, Valiant, Aftershock, Titan, Boom! Studios, Dynamite and much more. We provide an excellent subscription service to many of our customers – why not join them and ensure you do not miss out on your favourite comic books each month?
We have listed what new titles we have coming in this week at Get Ready Comics. If you want to subscribe to any of the titles listed (if you can't see what you are looking for – let us know and we will order it in), simply scroll to the end of the page and fill in our subscription form.
DARK NIGHTS: METAL
BATMAN THE DAWNBREAKER #1 (METAL)
(W) Sam Humphries (A) Ethan Van Sciver(CA) Jason Fabok
As the events of DARK NIGHTS: METAL rock the DC Universe, the creatures of the Dark Multiverse stand ready to invade our world! How can even the World's Greatest Heroes stop a horde of deadly beings that appear to be powerful, nightmare versions of familiar figures? Find out in these special tie-in issues!
GREEN ARROW #32 (METAL) 
(W) Ben Percy (A) Juan Ferreyra (CA) Stjepan Sejic
DARK NIGHTS: METAL tie-in! "GOTHAM RESISTANCE" finale! The Gotham Resistance has fought its way through lands of fire, poison, destruction and fear, but no one was ready for the craziest showdown of all: Green Arrow and Black Canary, whose eternal lovers' quarrel goes medieval as the team marches into the hellish, mind-bending world of The Man Who Laughs to uncover the secret to defeating the hordes of the Dark Multiverse!
---
MARVEL LEGACY
AVENGERS #672
(W) Mark Waid (A) Jesus Saiz (CA) Alex Ross
WORLDS COLLIDE Part 1. Following the events of GENERATIONS comes the long-promised clash between the Avengers and the Champions!
ICEMAN #6 
(W) Sina Grace (A) Robert Gill (CA) Kevin Wada
CHAMPIONS REASSEMBLED Part 1. ICEMAN, one of the most powerful mutants within the Marvel Universe, discovers his powers and his outlook on life evolving. He needs to lead the charge with a team who stand proudly by his side in the war to "protect those who can't protect themselves." Hercules, Ghost Rider, Black Widow, Darkstar, and Angel re-unite with Marvel's fearless frozen fighter setting ICEMAN on an all-new path.
IRON FIST #73 
(W) Ed Brisson (A) Mike Perkins (CA) Jeff Dekal
SABRETOOTH ROUND TWO Part 1. SABRETOOTH first slashed his way into the pages of Marvel comics back in IRON FIST #14 and never looked back. But now Danny Rand, the legendary Iron Fist, has a problem only Sabretooth can help him solve.
JESSICA JONES #13 
(W) Brian Michael Bendis (A) Michael Gaydos (CA) David Mack
RETURN OF THE PURPLE MAN Part 1. Jessica Jones is many things: Private Investigator. Defender. Survivor. Mother. When the Purple Man returns, Jessica Jones finds herself reliving her worst nightmare. But the only thing worse than being stalked by the evil incarnate that is the Purple Man…is being stalked by the evil incarnate that is the Purple Man when you have a small child!
ROYALS #9 
(W) Al Ewing (A/CA) Javier Rodriguez
FIRE FROM HEAVEN Part 1. If the Inhuman race was born of Kree experiments, then who made the Kree? Enter the Progenitors! Meanwhile the Inhuman Royal Family, led by Black Bolt and Medusa, are searching for the Prima Materia-the original Terrigen. But even if they find the chemical that will save their dying race…can they escape the revenge of its creators?
SPIRITS OF VENGEANCE #1 (OF 5) 
(W) Victor Gischler (A) David Baldeon (CA) Dan Mora
WAR AT THE GATES OF HELL Part 1. A dead angel. A silver bullet. A kept promise. For ages, the war between Heaven and Hell raged in the unseen corners of society, both sides in delicate balance that could topple if the right weapons were in the wrong hands… When an undercover angel is murdered, Johnny Blaze, the Ghost Rider, must find the killers and punish them…But this time he won't do it alone: A deadly team must rise from the darkest depths of the Marvel Universe to form an unholy alliance – HELLSTORM! SATANA! BLADE!
X-MEN GOLD #13 
(W) Marc Guggenheim (A) Mike Mayhew (CA) Arthur Adams
MOJO WORLDWIDE Part 1. Mojo, the demented creature obsessed with melding deadly television shows with reality, has made Earth his focus and it's going to take the combined might of two X-MEN teams to fight back! But when threats from their past are thrown at them, how will these teams react?
---
NEW SERIES
WE RECOMMEND
BATMAN WHITE KNIGHT #1 (OF 7) DC Comics
(W) Sean Murphy (A/CA) Sean Murphy
In a world where Batman has gone too far, The Joker must save Gotham City.
He's been called a maniac, a killer and the "Clown Prince of Crime" but "white knight"? Never. Until now…
Set in a world where the Joker is cured of his insanity and homicidal tendencies, The Joker, now known as "Jack," sets about trying to right his wrongs. First he plans to reconcile with Harley Quinn, and then he'll try to save the city from the one person who he thinks is truly Gotham City's greatest villain: Batman!
Superstar writer and artist Sean Murphy (PUNK ROCK JESUS, THE WAKE) presents a seven-issue miniseries of a twisted Gotham City with a massive cast of heroes and villains that, at its heart, is a tragic story of a hero and a villain: Batman and The Joker. But which is the hero-and which the villain?
WE RECOMMEND
HARLEY & IVY MEET BETTY & VERONICA #1 (OF 6) DC Comics
(W) Paul Dini, Marc Andreyko (A) Laura Braga (CA) Amanda Conner
Free college tuition for all Riverdale residents?! That's the plan-after the town drains the wetlands that lie between it and Gotham City and then builds a new campus. The only snag? A certain botany-obsessed super-villain. When Poison Ivy enlists her bestie, Harley, to kidnap both Veronica Lodge, daughter of Riverdale's most important citizen, and her friend Betty, she's counting on some assistance-and the mayhem that ensues will probably work as well!
WE RECOMMEND
PUNISHER PLATOON #1 (OF 6) Marvel Comics
(W) Garth Ennis (A/CA) Goran Parlov
By the time the Punisher was born in Vietnam, Frank Castle had already become a dark legend of the battlefield. Stories about him were told in whispers, if at all. Now the legendary Punisher team of Garth Ennis and Goran Parlov (PUNISHER MAX, FURY MAX) brings the first of those stories to light: the tale of Frank Castle's first command, and his first kill. Don't miss this epic new series!
EUGENIC #1 (OF 3) Boom! Studios
(W) James TynionIV (A) Eryk Donovan (CA) Robbi Rodriguez
From the GLAAD award-nominated team James Tynion IV (Dark Nights: Metal, Detective Comics) and Eryk Donovan (Constantine: The Hellblazer) comes a new vision of humanity's future in the vein of Black Mirror. When a plague ravages the world, one scientist discovers the cure and becomes the savior of mankind. Hope is restored, and the world rebuilds. But then people who took the cure begin having children who are… unnatural, and the definition of "normal" is forever altered.
HACK SLASH VS VAMPIRELLA #1 (OF 5) Dynamite Entertainment
(W) Shawn Aldridge (A) Rapha Lobosco (CA) Jenny Frison
The Vegas strip heats up as Cassie Hack and her companion Vlad are on the trail of a deadly slasher and meet the lovely, yet deadly Vampirella. The team-up event you've been waiting for is a high stakes game of chance when they have to take on The Queen of Hearts!
SHADOW BATMAN #1 Dynamite Entertainment
(W) Steve Orlando (A) Giovanni Timpano (CA) David Finch
The World's Greatest Mystery. The World's Greatest Detective. They can barely stand each other, so how will they possibly deal with the World's Greatest Evil? What legacy can two of the world's most enduring icons of justice leave once they discover an ancient evil has been living inside the world they protect for centuries, attached to its heart. Can Batman and the Shadow save the world without killing it in the process?
SHADOWMAN/RAE SREMMURD #1 Valiant Entertainment
(W) Eliot Rahal (A/CA) Renato Guedes
The comics crossover event of 2017! Valiant's superhero icon meets Rae Sremmurd, the multiplatinum hip-hop superstars behind the #1 hit "Black Beatles," for an unforgettable showdown at the crossroads of life and death!
Before they were dominating the music charts and selling out stages worldwide, Slim Jxmmi and Swag Lee were just a pair of talented, but otherwise ordinary, brothers…until a twist of fate delivered them fame and wealth beyond their wildest imagination. Now, years later as hip-hop duo Rae Sremmurd, the brothers are bound for New Orleans…and an otherworldly encounter with the supernatural guardian called Shadowman, the lone line of the defense between our world and the Deadside that lies beyond…
The Valiant Universe collides with two of the most influential artists in hip-hop today as Shadowman and Rae Sremmurd come face to face to forge a new legend of fame, fortune, and magic – as told by rising star Eliot Rahal (BLOODSHOT'S DAY OFF) and renowned artist Renato Guedes (Wolverine)!
SLOTS #1 Image Comics
(W) Dan Panosian (A/CA) Dan Panosian
NEW SERIES! You can say this about the life of Stanley Dance: he did it his way. Unfortunately, his way never took getting old into account. Now, the former boxer is on his last legs, looking for redemption…but he'll settle for going down swinging.
TICK 2017 #1 New England Comics
(W) Cullen Bunn, JimmyZ Johnston (A/CA) Douglas Paskiewicz
Amazon is bringing The Tick back to TV this summer! And NEC is bringing The Tick back to comics in August with an all-new continuing color series! Written by Cullen Bunn (Deadpool Kills the Marvel Universe, X-Men Blue, Harrow County) and drawn by Douglas Paszkiewicz (Arsenic Lullaby), The Tick and Arthur confront the dire menaces of ninjas and murder clowns, while also flashing back to blasts from The Tick's heretofore unexplored past! Join us for fun as Bunn imprints The Tick with his own creative style of storytelling!
WARFRAME #1 Image Comics
(W) Matt Hawkins, Ryan Cady (A) Studio Hive (CA) Kevin Glint
The critically acclaimed free-to-play cooperative shooter comes to comics!
In the far future, humanity's descendants scramble to survive in a galaxy rife with conflict, scavenging for ancient technology and long-forgotten secrets. Only the Tenno, powerful warriors, battle to preserve peace and keep the technological masterpieces of the long-dead Orokin out of the wrong hands. Now, a faction of enhanced Grineer soldiers, under the tactician Captain Vor, scour the Earth for a hidden artifact, and only a lone Tenno and a blinded girl can stop them…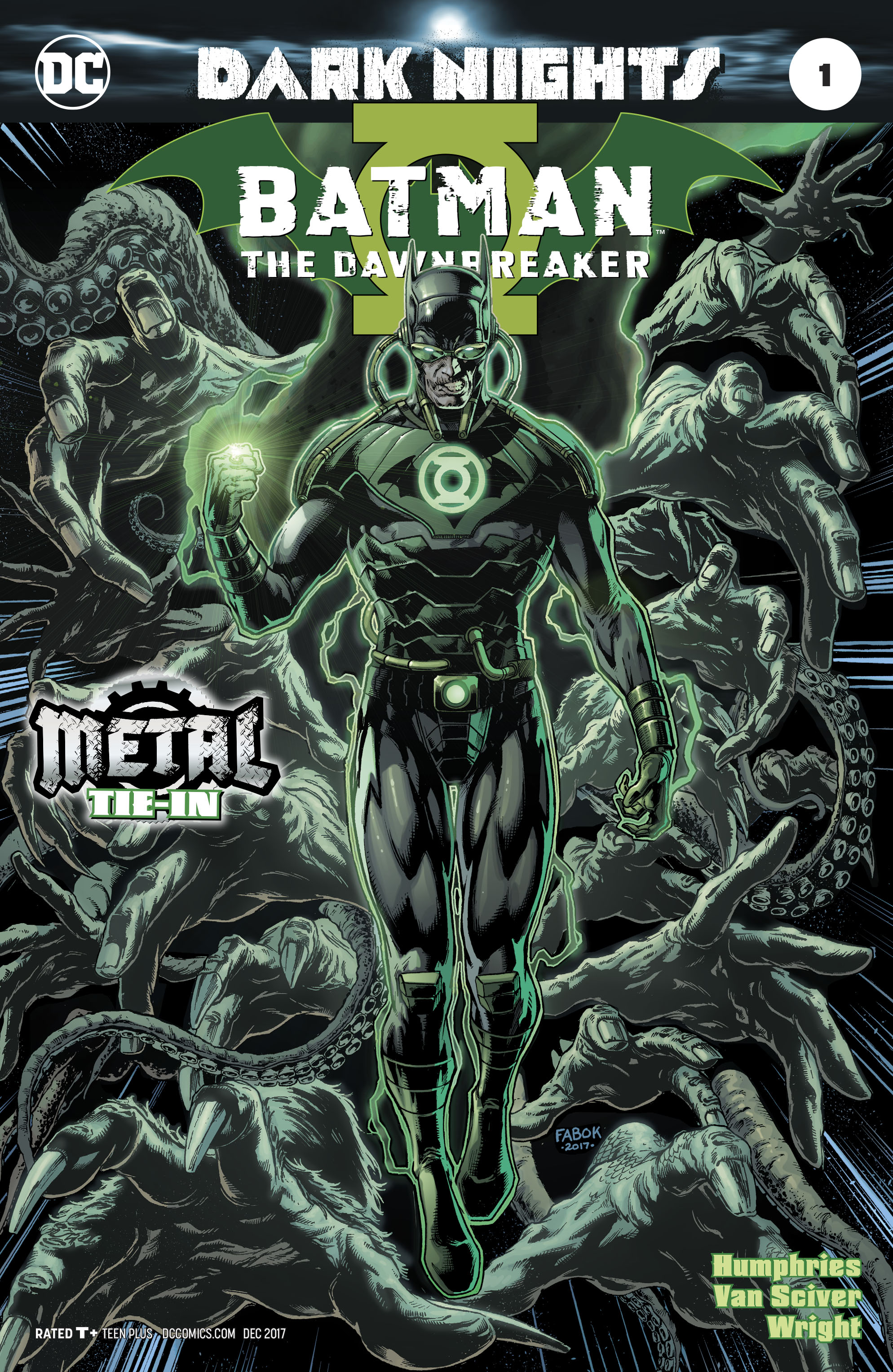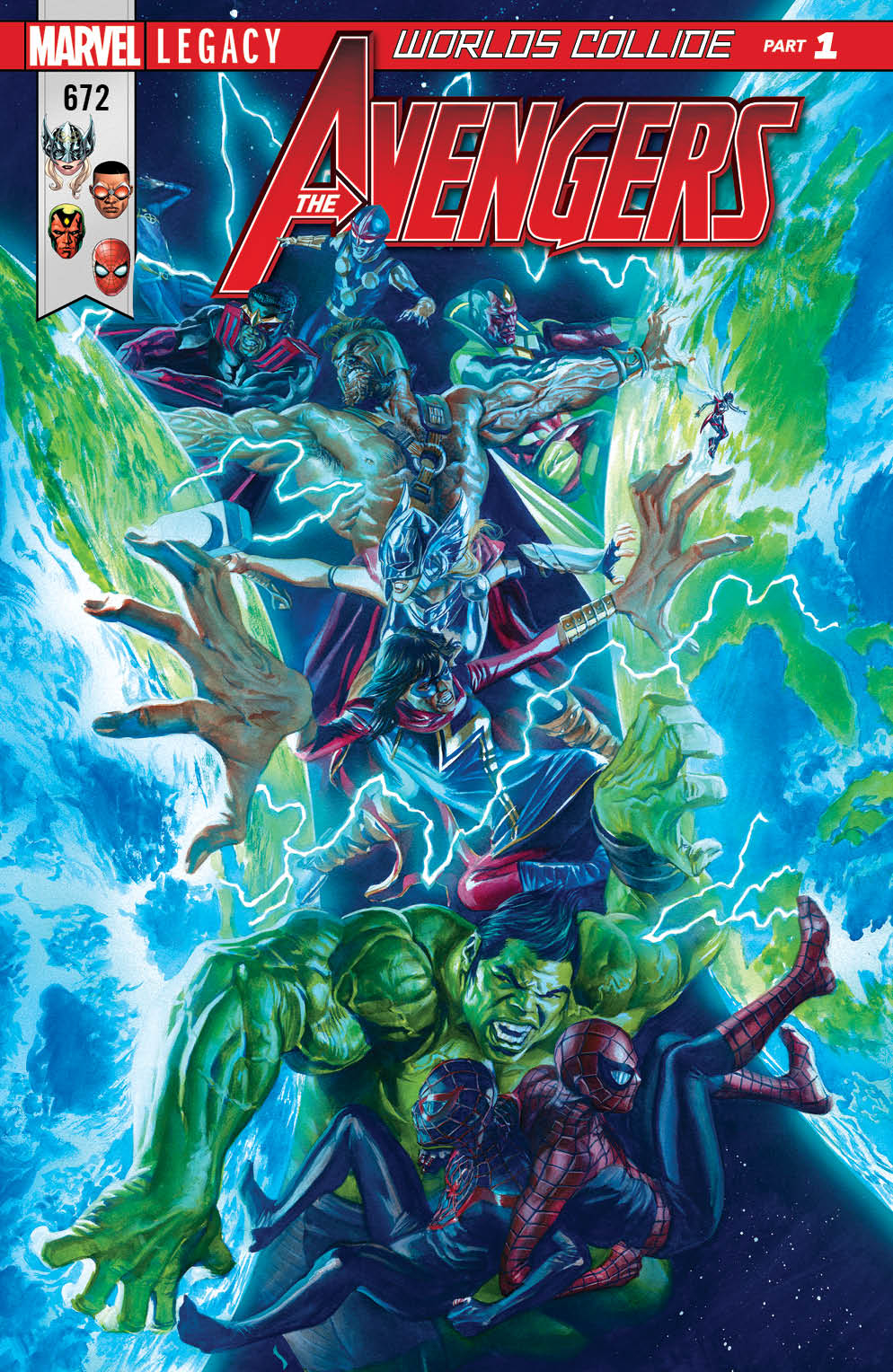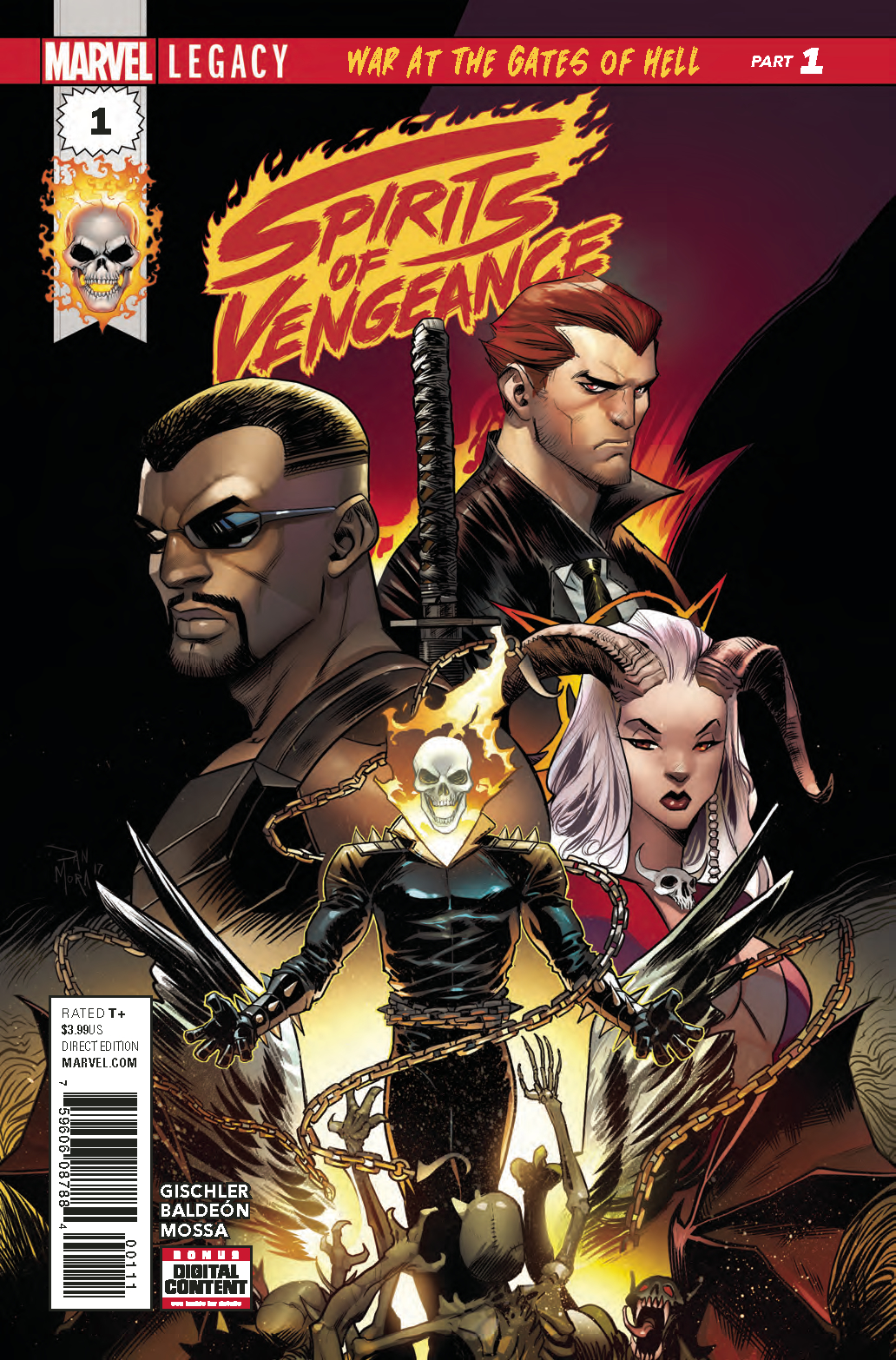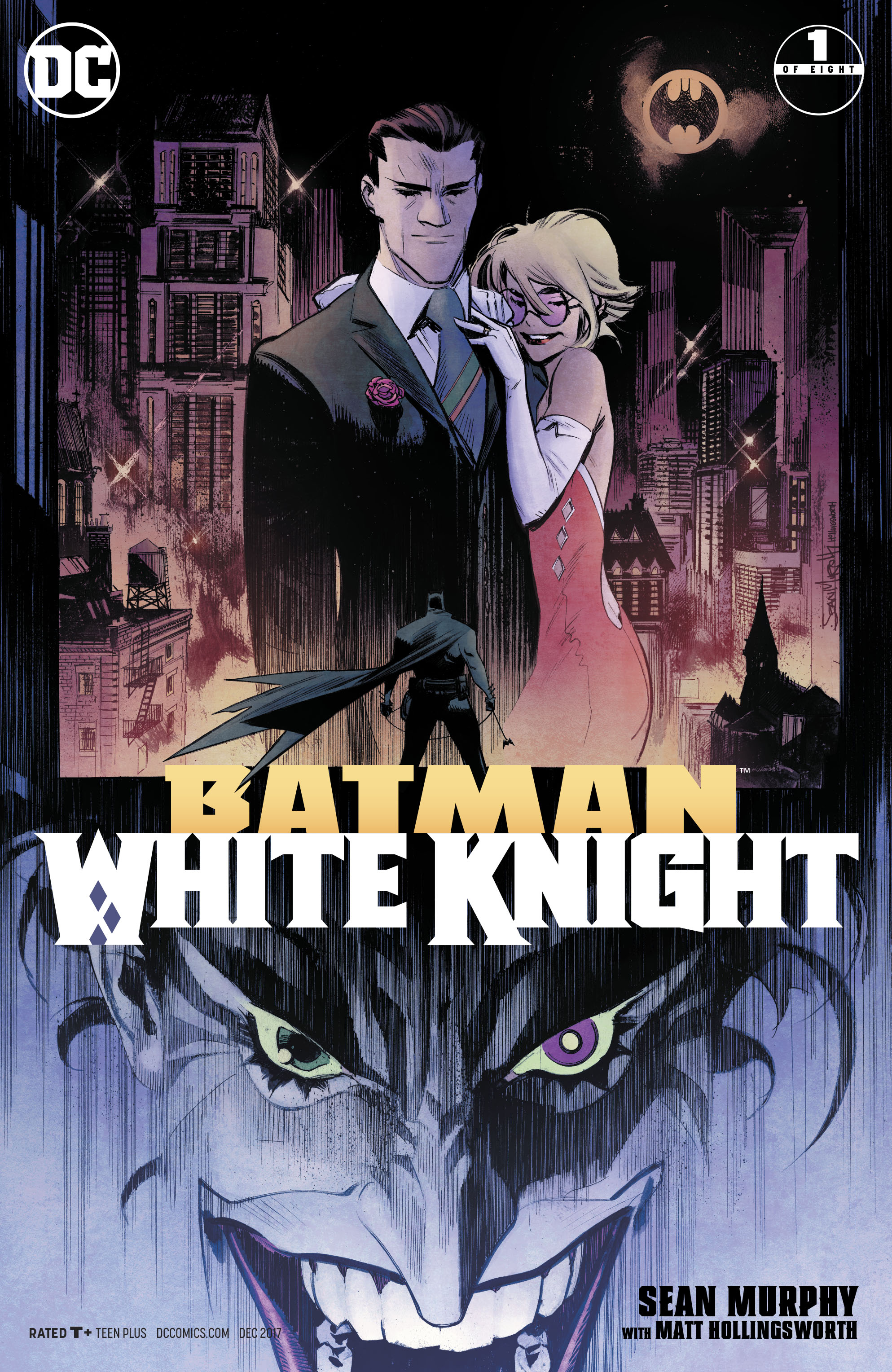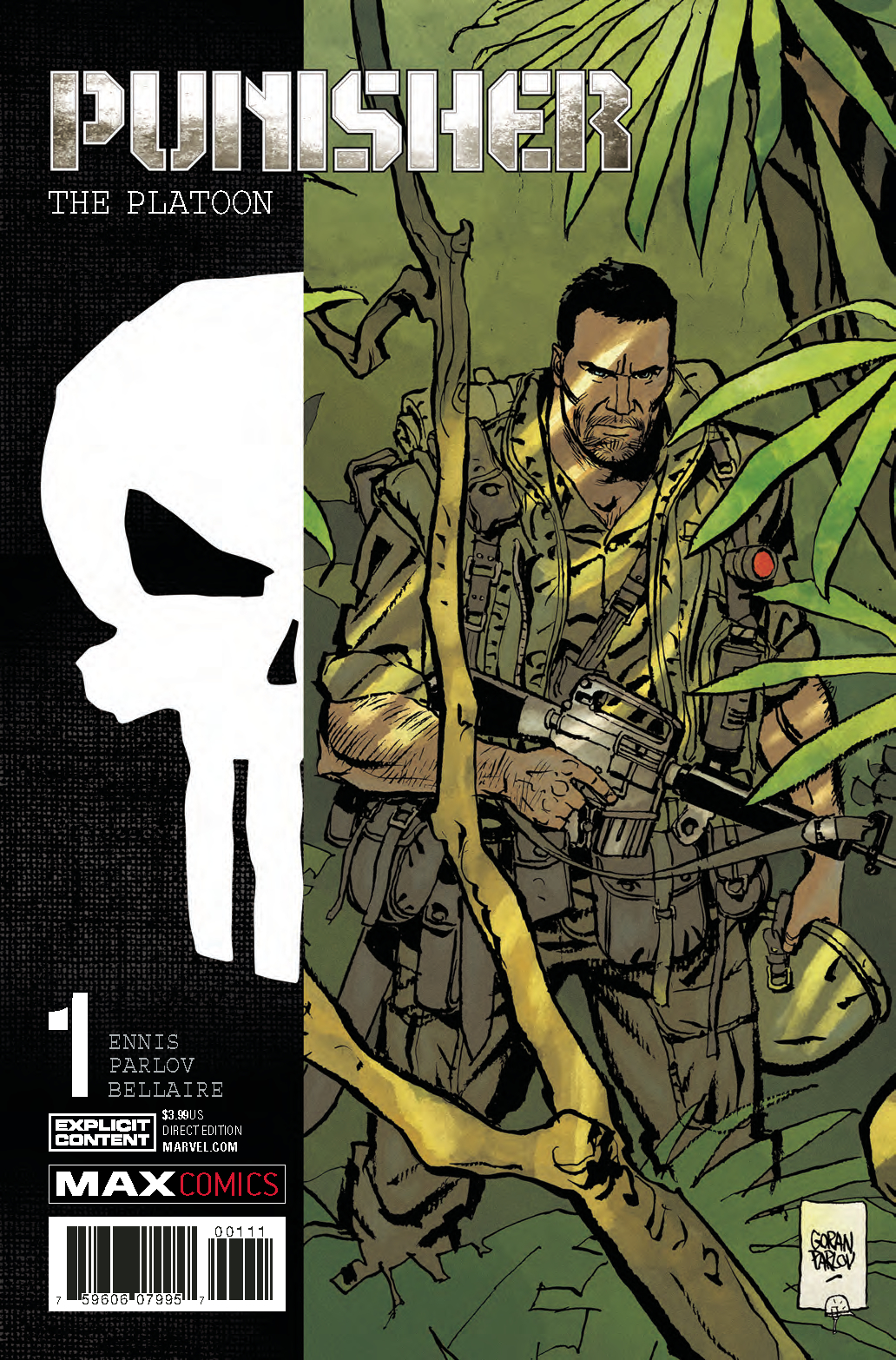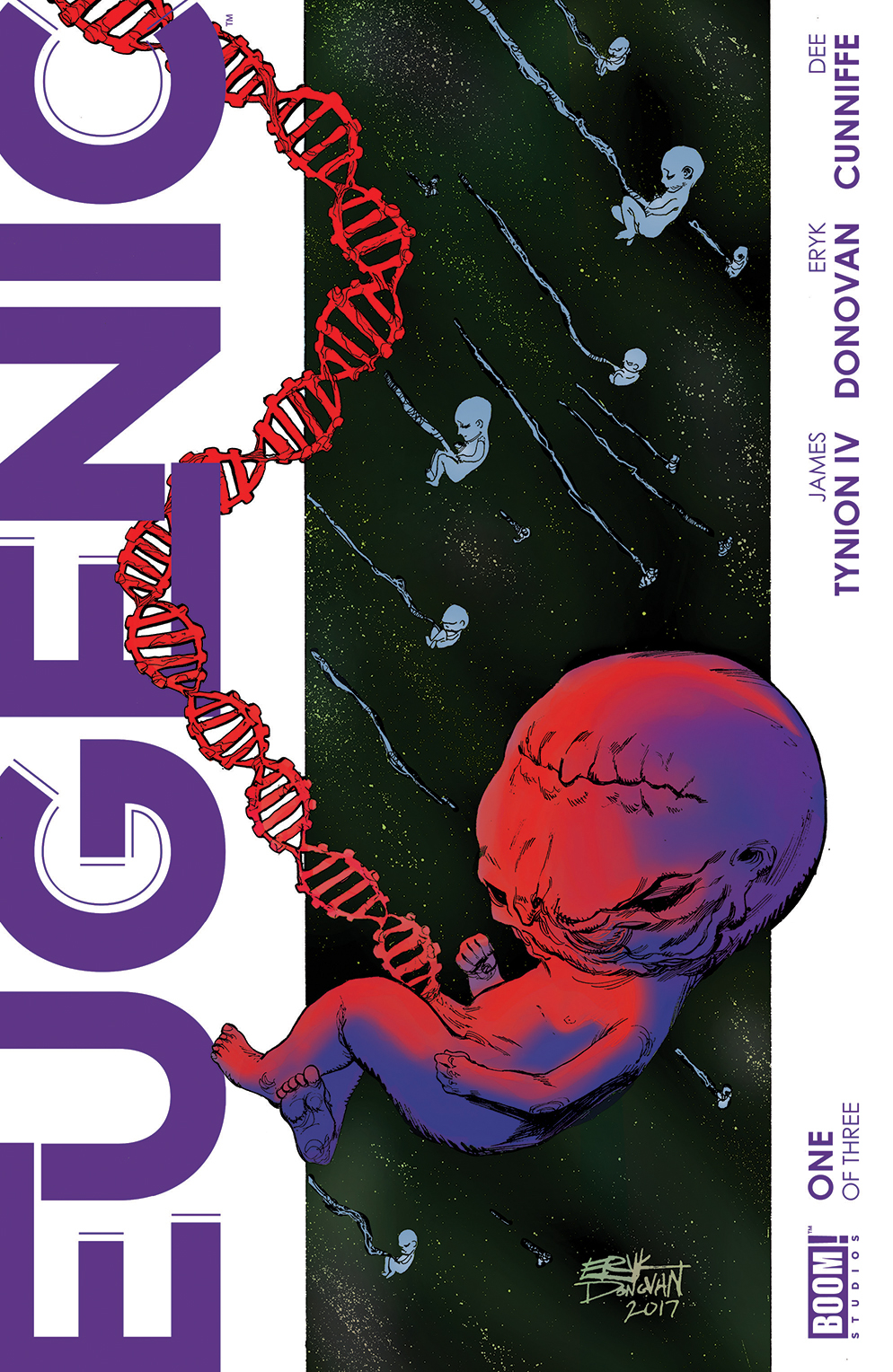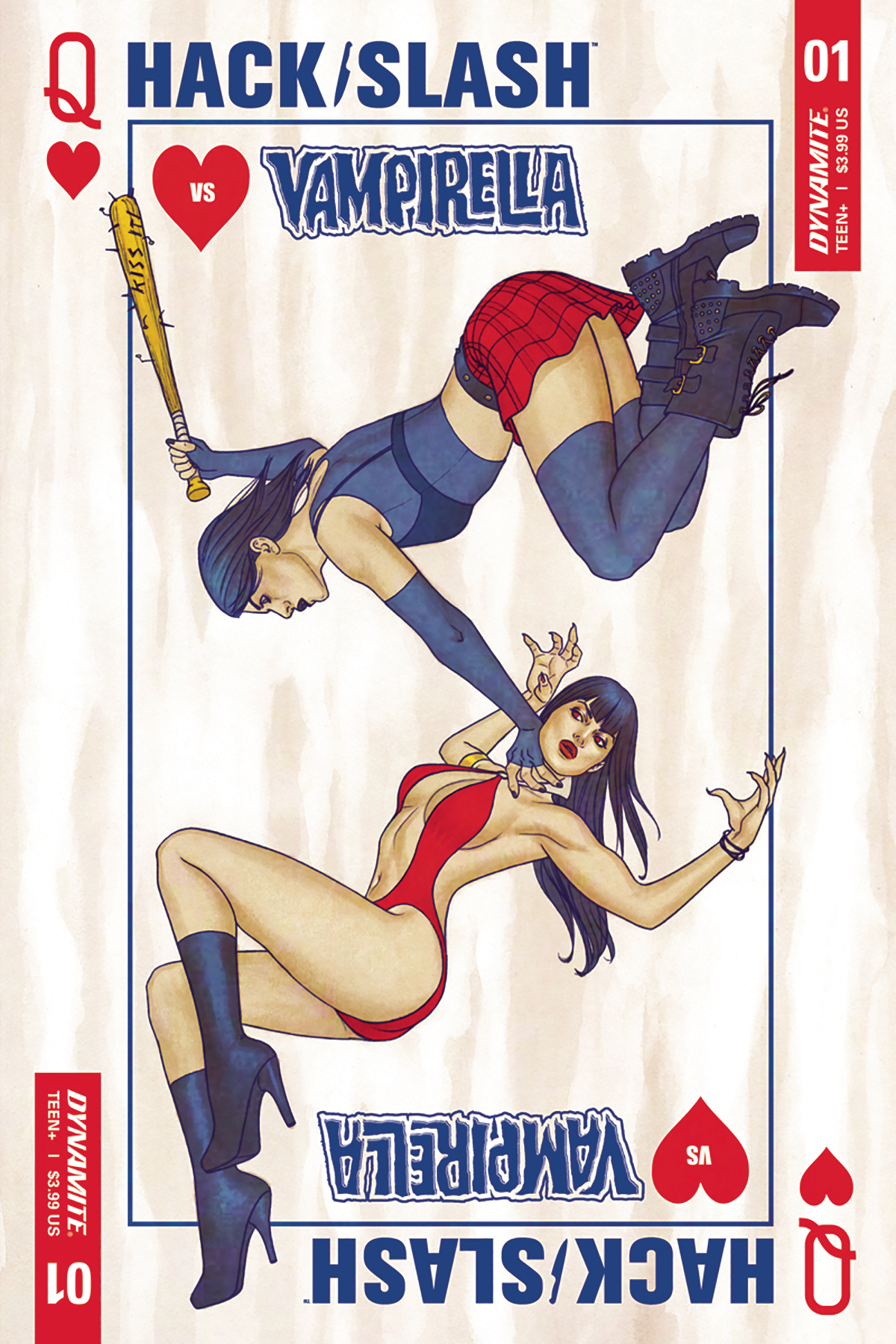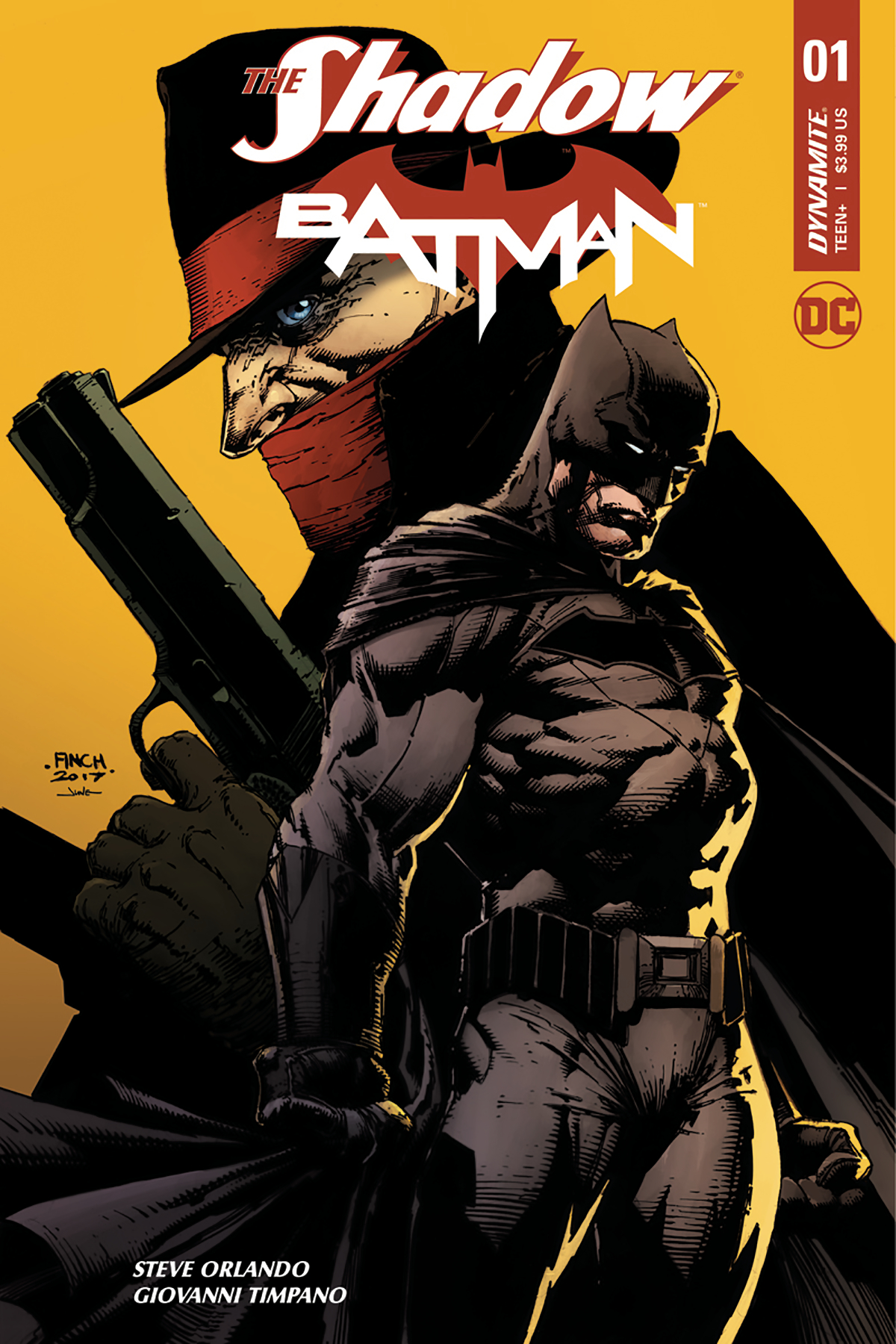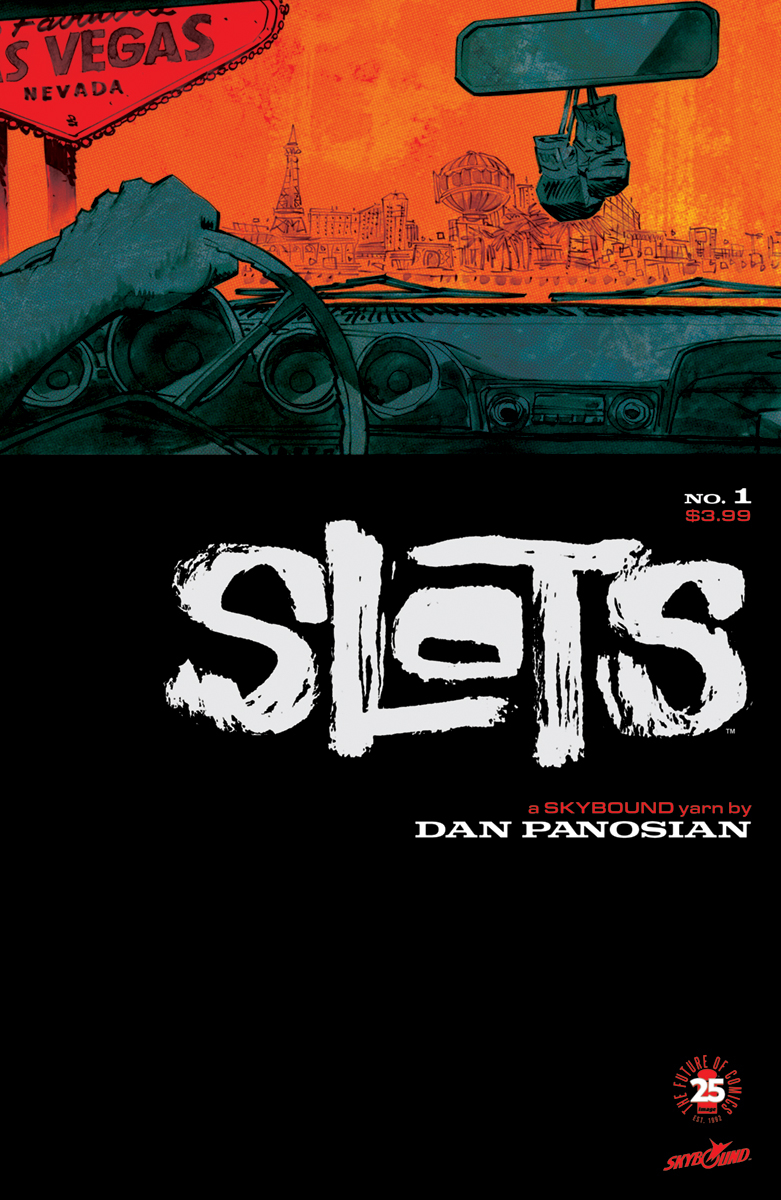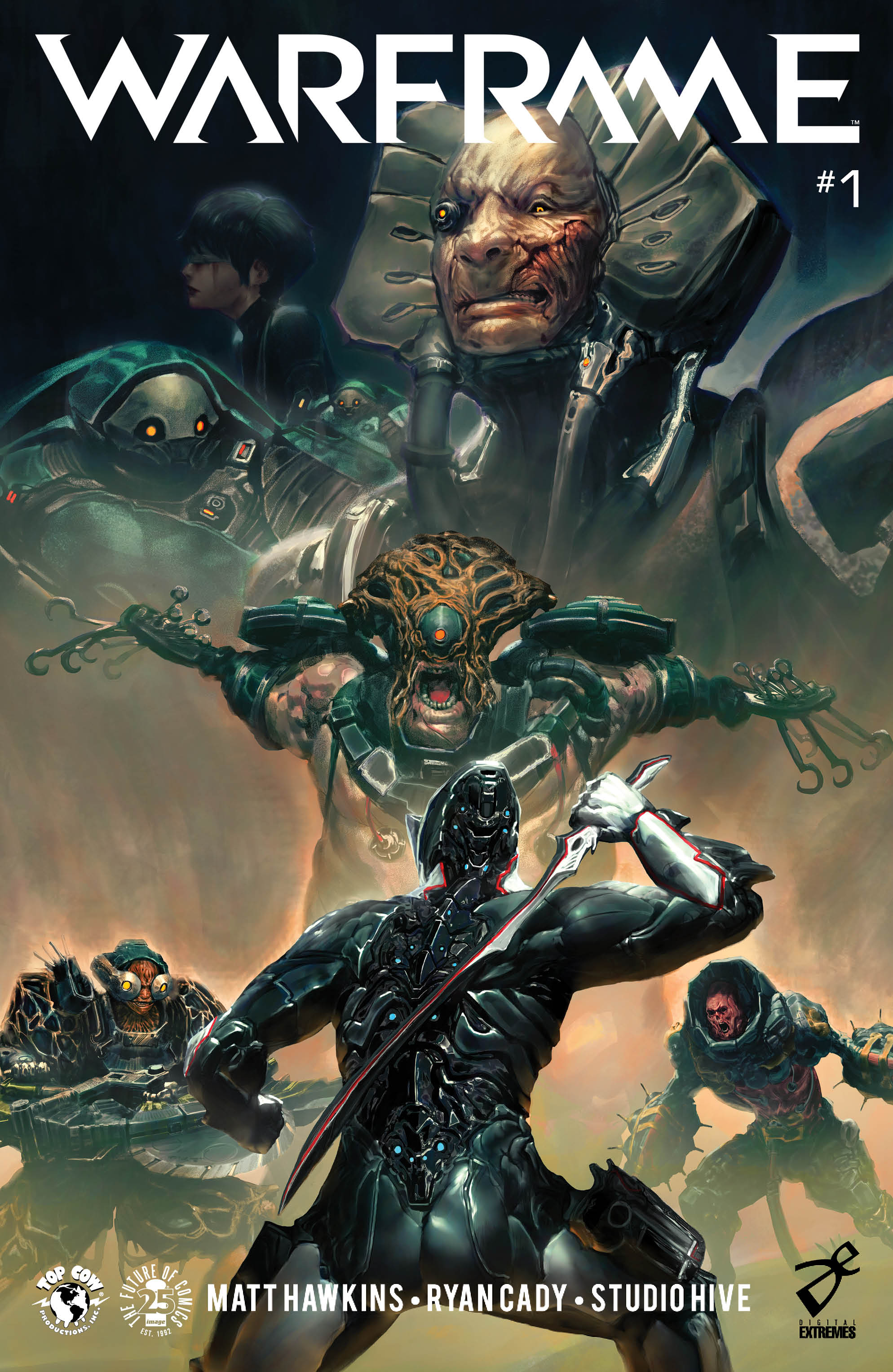 2000 AD PROG #2051
ALL NEW GUARDIANS OF GALAXY #11
ALL STAR BATMAN #14
AMAZING SPIDER-MAN #30 SE
AMORY WARS GOOD APOLLO #7 (OF 12)
ASTONISHING X-MEN #4
AVENGERS #672 LEGACY
AVENGERS #672 LENTICULAR VARIANT
BANE CONQUEST #6 (OF 12)
BATMAN #32
BATMAN THE DAWNBREAKER #1 (METAL)
BATMAN WHITE KNIGHT #1 (OF 7)
BATMAN WHITE KNIGHT #1 (OF 7) VAR ED
BETTIE PAGE #3
BLACK BOLT #6
CANNIBAL #8
CINEMA PURGATORIO #12
CYBORG #17
DARK NIGHTS METAL #1 (OF 6) 2ND PTG
DASTARDLY AND MUTTLEY #2 (OF 6)
DEATHSTROKE #24
ELSEWHERE #3
EUGENIC #1 (OF 3)
EXTREMITY #7
GREEN ARROW #32 (METAL)
GREEN LANTERNS #32
HACK SLASH VS VAMPIRELLA #1 (OF 5)
HARLEY & IVY MEET BETTY & VERONICA #1 (OF 6)
HARLEY QUINN #29
HAWKEYE #11
I HATE FAIRYLAND SPEC ED
I HATE FAIRYLAND SPEC ED WALKING DEAD #100 TRIBUTE VAR
ICEMAN #6 LEGACY
ICEMAN #6 LENTICULAR VARIANT
INJUSTICE 2 #11
IRON FIST #73 LEGACY
IRON FIST #73 LENTICULAR VARIANT
JESSICA JONES #13 LEGACY
JESSICA JONES #13 LENTICULAR VARIANT
JOURNEY SW LAST JEDI CAPT PHASMA #3 (OF 4)
JUDGE DREDD BLESSED EARTH #6
JUSTICE LEAGUE #30
MANIFEST DESTINY #31
MOONSTRUCK #3
MY LITTLE PONY FRIENDSHIP IS MAGIC #59
NIGHTWING #30
NIGHTWING THE NEW ORDER #2 (OF 6)
OLD MAN LOGAN #29
PAPER GIRLS #16
PUNISHER PLATOON #1 (OF 6)
QUAKE CHAMPIONS #2 (OF 4)
REGRESSION #5
RINGSIDE #12 (MR)
ROBOTECH #3
ROYALS #9 LEGACY
ROYALS #9 LENTICULAR VARIANT
SHADOW BATMAN #1
SHADOWMAN/RAE SREMMURD #1
SHERLOCK THE GREAT GAME #3 (OF 6)
SLOTS #1
SPAWN #278
SPIDER-MAN #21
SPIDER-MAN DEADPOOL #22
SPIRITS OF VENGEANCE #1 (OF 5) LEGACY
SPIRITS OF VENGEANCE #1 (OF 5) LENTICULAR VARIANT
STAR WARS #37
STAR WARS DARTH VADER #6
SUPERMAN #32
TICK 2017 #1
VENOM #155 LEGACY
VENOMVERSE #5 (OF 5)
WALKING DEAD #172
WAR FOR PLANET OF THE APES #4 (OF 4)
WARFRAME #1
X-FILES ORIGINS #3 (OF 4)
X-MEN GOLD #13 LEGACY
X-MEN GOLD #13 LENTICULAR VARIANT
Set Up Or Add To A Subscription