Every Wednesday is New Comic Book Day at Get Ready Comics! We are proud to bring a wide selection and variety of different comics from a range of publishers to our shop. We often have over 70 new titles in for New Comic Book Day ranging from new series, one-shots and ongoing titles from publishers including; DC, Marvel, Image, Dark Horse, IDW, Valiant, Aftershock, Titan, Boom! Studios, Dynamite and much more. We provide an excellent subscription service to many of our customers – why not join them and ensure you do not miss out on your favourite comic books each month?
We have listed what new titles we have coming in this week at Get Ready Comics. If you want to subscribe to any of the titles listed (if you can't see what you are looking for – let us know and we will order it in), simply scroll to the end of the page and fill in our subscription form.
DARK NIGHTS: METAL
BATMAN THE MERCILESS #1 (METAL)
(W) Peter J. Tomasi (A) Francis Manapul (CA) Jason Fabok
As the events of DARK NIGHTS: METAL rock the DC Universe, the creatures of the Dark Multiverse stand ready to invade our world! How can even the World's Greatest Heroes stop a horde of deadly beings that appear to be powerful, nightmare versions of familiar figures? Find out in these special tie-in issues!
FLASH #33 METAL
(W) Joshua Williamson (A) Howard Porter (CA) Ethan Van Sciver
"BATS OUT OF HELL" part one! After the harrowing events of DARK NIGHTS: METAL #3, the JUSTICE LEAGUE has scattered around the world to find the only artifacts that can fight back against the invasion of the Dark Multiverse. The League thinks they know how to take back their world, but they are not prepared for who is standing in their way. The Seven Dark Knights of the Dark Multiverse. All the brilliance of Batman, but none of the morals. Barry Allen, The Fastest Man Alive, is the first to get a taste of their plan, as BATMAN: THE RED DEATH takes him on at the Fortress of Solitude.
---
MARVEL LEGACY
AMERICA #8 LEGACY
(W) Gabby Rivera (A) Joe Quinones (CA) Ben Caldwell
EXTERMINATRIX Part 1
Everyone's favorite no-nonsense powerhouse, America Chavez, may have finally met her match. Introducing – the deadly and exotic Exterminatrix! Can America continue her hard-hitting journey to defend the multiverse against the oncoming warpath of Exterminatrix and the ominous Midas Corporation? It's the start of a daring adventure as America gains all-new untested powers, and she'll need them against the coming horde of villains!
BLACK PANTHER #166 LEGACY
(W) Ta-Nehisi Coates (A) Leonard Kirk (CA) Brian Stelfreeze
KLAW STANDS SUPREME Part 1
Black Panther's greatest foe has returned – Ulysses Klaw is back and ready for war! Can T'Challa defeat the man who killed his father all while his country struggles to its feet?  And as war looms, Wakanda's gods have disappeared. Enter the Originators! The former gods are back – but what are their intentions for a land that has forgotten them?
CAPTAIN MARVEL #125 LEGACY
(W) Margaret Stohl (A) Michele Bandini (CA) Phil Noto
DARK ORIGIN Part 1
As Captain Marvel, CAROL DANVERS has traveled to almost every inch of the planet – and beyond! Now she's heading to somewhere uncharted, where there's no familiar face to be seen except for…her own! Join Carol on her new cosmic journey through the past and future as Captain Marvel takes flight in an adventure you won't want to miss. The earth-shattering secrets of her Dark Origin are finally revealed, and the Marvel Universe will be forever changed.
US AVENGERS #11 LEGACY
(W) Al Ewing (A) Paco Diaz (CA) David Nakayama
CANNONBALL RUN Part 1
The U.S. Avengers have a new mission-to find their missing teammate! Squirrel Girl, Red Hulk, Iron Patriot, and more head into outer space to find Cannonball! The search leads them to strangest planet of all…Glenbrook, U.S.A.! Home – and fiefdom – of Ritchie Redwood, America's best loved teen! What shocking events will lead the U.S. Avengers to uncover the secrets of the seemingly idyllic planet of Glenbrook whose teenagers keep disappearing? And how will this lead them to Cannonball?
---
NEW SERIES & ONE-SHOTS
GHOSTBUSTERS ANSWER THE CALL #1 IDW Publishing
(W) Kelly Thompson (A/CA) Corin Howell
"What Dreams May Come, Part 1!" On a routine house call to dispose of a simple Class III spook, Abby, Patty, Erin, and Holtzmann encounter a truly terrifying Class VII that appears to be feeding on fear. Able to create illusions that prey on their greatest fears, and with designs on turning the world into its own nightmare dimension ('natch!) our ladies may have finally met their match!
GOOSEBUMPS MONSTERS AT MIDNIGHT #1 (OF 3) IDW Publishing
(W) Jeremy Lambert (A/CA) Chris Fenoglio
When Mia and Ginny go to stay at their Grandma's mothball-filled house for the summer, boredom forces them to venture out into her tiny town. What they find in a dusty used bookstore launches them into an upside-down world of terror!
HACK SLASH RESURRECTION #1 Image Comics
(W) Tini Howard (A) Celor (CA) Tim Seeley
The fan-favorite title returns with hot new writer, TINI HOWARD!
Cassie Hack has been living off the grid, but when a new monstrous threat arises to torment promiscuous teens, it's time for Cassie to pick up the baseball bat once again! Gory, sexy, twisted, and funny…HACK IS BACK!
JOHN CARPENTER TALES OF SCI FI VORTEX #1 (OF 8) Storm King Productions
(W) Mike Sizemore (A) David Kennedy (CA) Tim Bradstreet
With all communication lost from a mining asteroid, space station Benson dispatches a rescue ship to investigate. What the team discovers threatens not only to overwhelm and destroy them, but could ultimately threaten all life on Earth. Vortex is the second story of John Carpenter's monthly anthology series Tales of Science Fiction.
RUFF & REDDY SHOW #1 (OF 6) DC Comics
(W) Howard Chaykin (A) Mac Rey (CA) Howard Chaykin
In the Golden Age of television, Ruff and Reddy were on top of the entertainment world…until the world turned, and they were forgotten. Now, Ruff is a washed-up television actor. Reddy is a clerk in an upscale grocery store. Can a hungry young agent convince the two one-time partners to make a comeback-and convince the world that it wants to see the famously infamous dog-and-cat comedy team back in the spotlight? Don't miss it if you can!
THOR WHERE WALK THE FROST GIANTS #1 Marvel Comics
(W) Ralph Macchio (A) Todd Nauck, Todd Nauck
When tragedy strikes the kingdom of Asgard, THE MIGHTY THOR soars into action! Wielding the thundering hammer Mjolnir, Thor sets off for the land where the Frost Giants dwell-frozen Nifleheim-in a matter of life and death for Asgard. But if YMIR has his way, the only thing awaiting Thor will be a frozen grave! Don't miss this ALL-NEW tale featuring the original God of Thunder! Also featuring a special presentation of the historic battle between Thor and the Incredible HULK from Journey Into Mystery #112!
UNDERWINTER FIELD OF FEATHERS #1 Image Comics
(W) Ray Fawkes (A/CA) Ray Fawkes
A family is torn apart by a terrible curse. This horrifying new volume in the world of the critically acclaimed UNDERWINTER features lush, fully painted artwork by RAY FAWKES, named by Paste Magazine as one of the "ten best comic artists of 2017.
BLACK CROWN QUARTERLY #1 (One-Shot) IDW Publishing
(W) Peter Milligan, Rob Davis, David Barnett, Tini Howard, Jamie Coe, Various (A) Tess Fowler, Martin Simmonds, Philip Bond, Jamie Coe, Various (A/CA) Rob Davis
Everything you always wanted once a season is packed within these 48 pages including a two-sided pullout poster and a wraparound cover! Delight in regular continuing features like legit publications with literary pedigrees! It all begins with the 10-page regular lead feature, Tales From the Black Crown Pub starring Stacey the barmaid by Award-winner Rob Davis (The Motherless Oven). Recurring short features include Canonball Comics: an exquisite corpse that will not stay dead kicked off by Jamie Coe (Artschooled) and Swell Maps by respectably divine music journalist/novelist Cathi Unsworth. Plus: Space CUDets rejoice: Live from a posh retirement village for wannabee 4-hit wonders we have co-writers/bandmates Will Potter and Carl Puttnam and occasional artist Philip Bond. Plus Plus: Special previews, creator interviews and behind the panel border secrets from Kid Lobotomy, Assassinistas, Punks Not Dead and much, much more!
DC HOUSE OF HORROR #1 (One-Shot) DC Comics
(W) Keith Giffen, Brian Keene, Weston Ochse (A) Rags Morales, Bilquis Evely, Howard Porter, Scott Kolins, Dale Eaglesham (CA) Michael William Kaluta
An all-new, all-creepy one-shot set in the DC Universe-just in time for Halloween! Martha Kent fights for her life against a creature from a spacecraft that lands in front of her farmhouse. A young woman is possessed by the spirit of a murderous Amazon warrior. The last surviving member of the Justice League faces down a horror beyond imagining. All these and more are what happens when the most exciting new voices in contemporary horror fiction are paired with the talents of some of the greatest artists in the DC firmament! And if that isn't enough to scare you, there's Keith Giffen, too.
GRIMM FAIRY TALES 2017 HALLOWEEN ED (One-Shot) Zenescope
(W) Ralph Tedesco, Ralph Tedesco (CA) Riveiro
It's that time of the year again, for the Grimm Fairy Tales Halloween Special! Join Mary Medina as she goes on a haunted tour in New Orleans, where the ghosts may turn out to be a little more than just urban legends!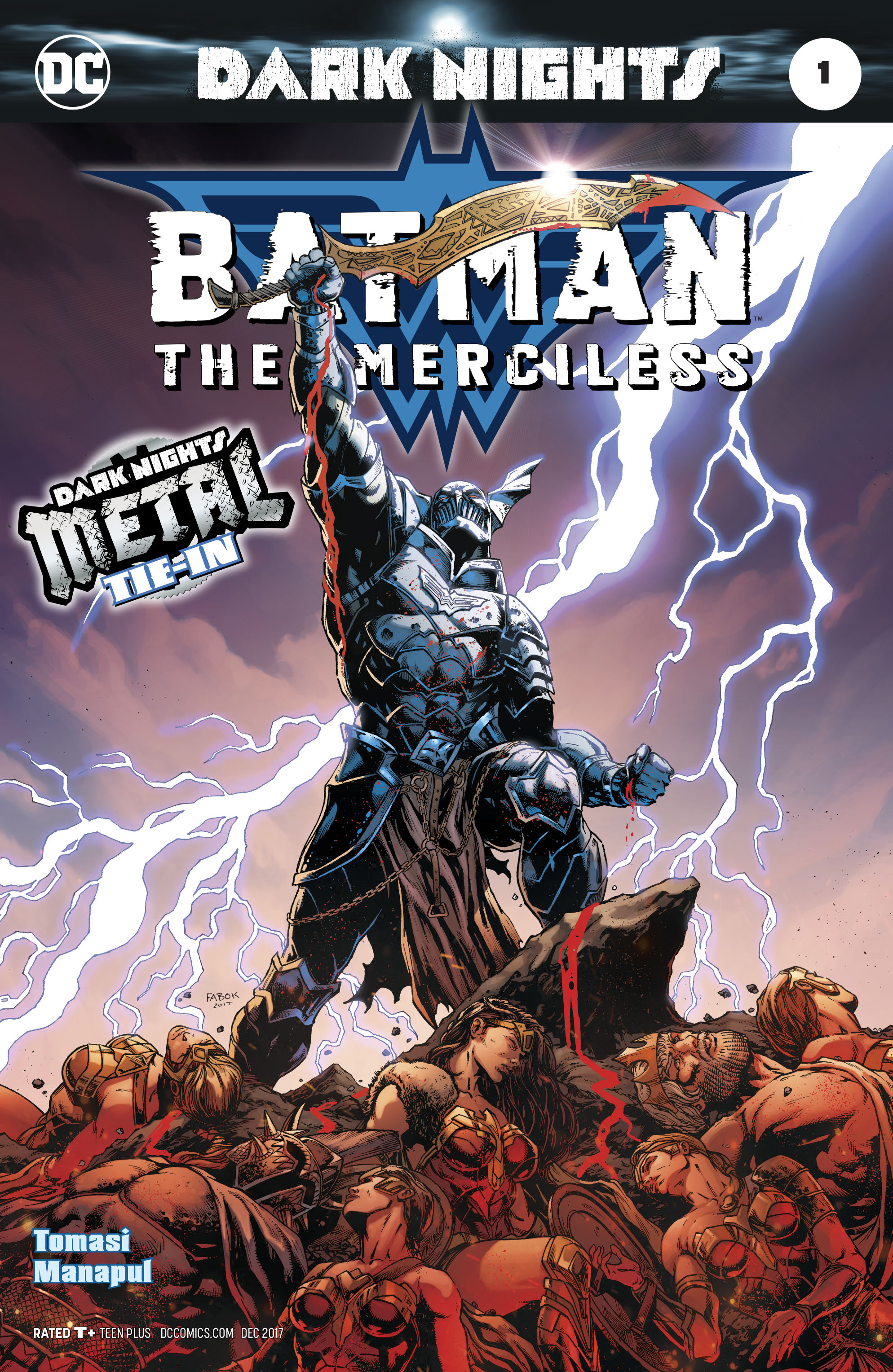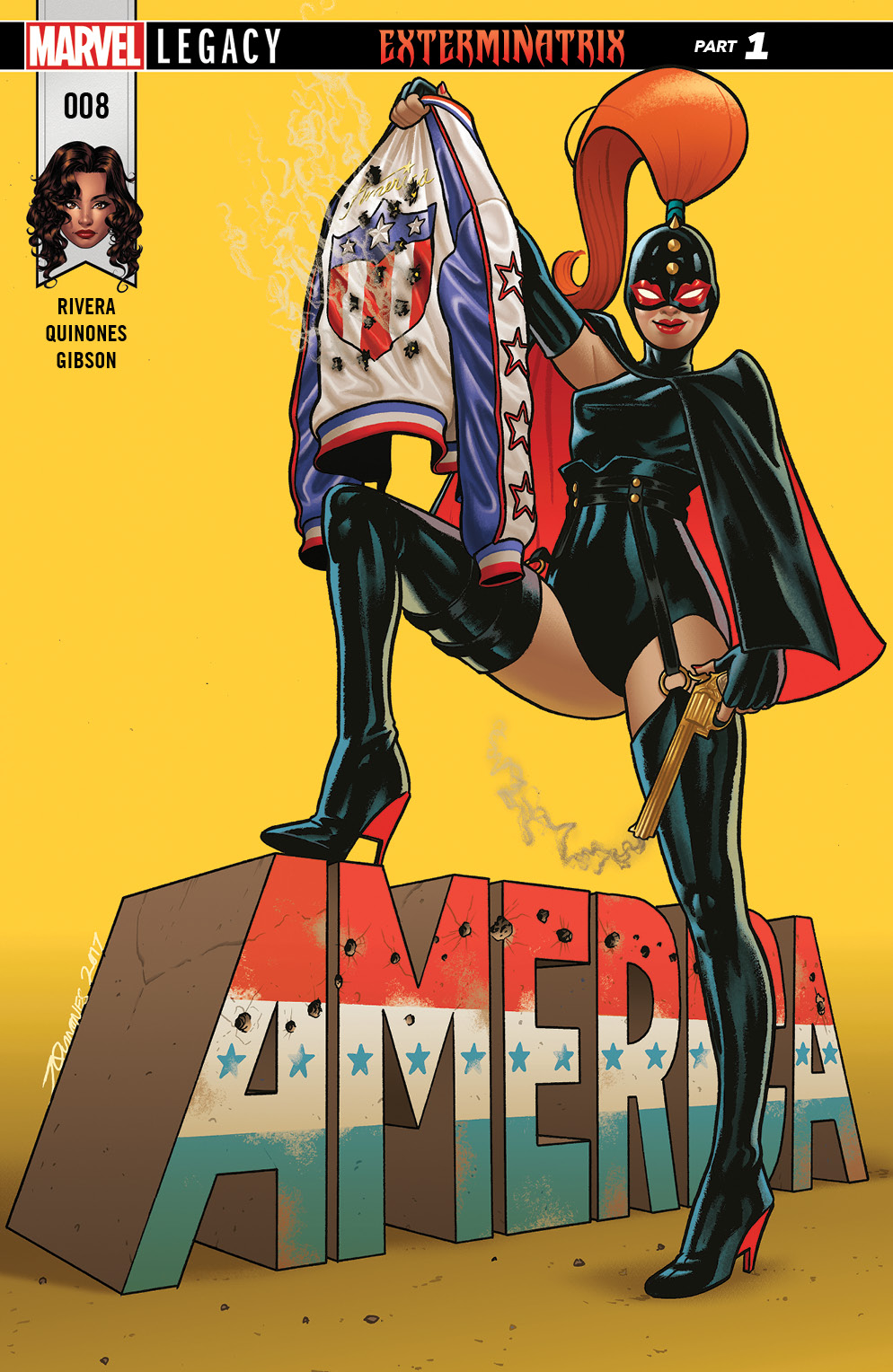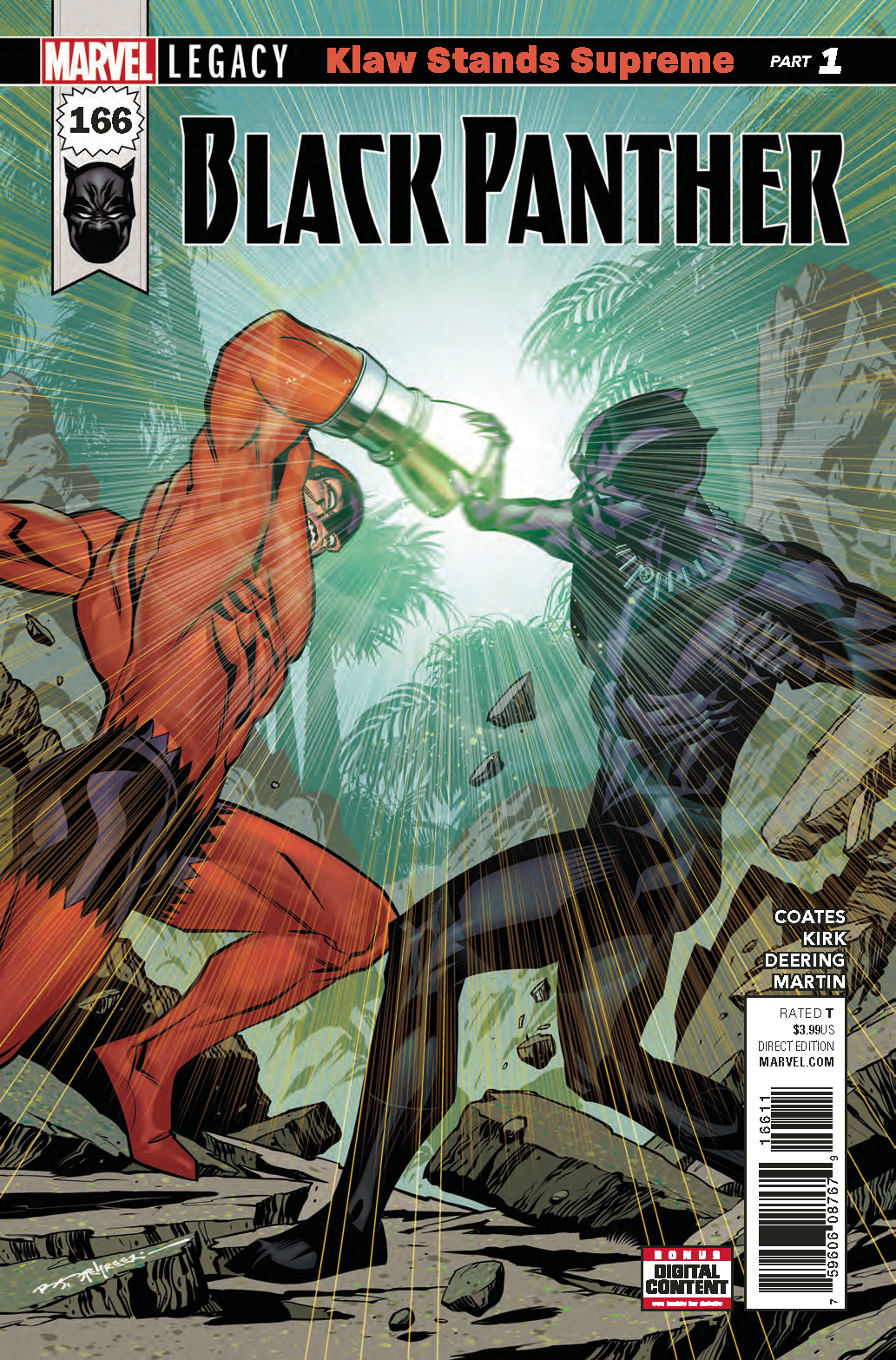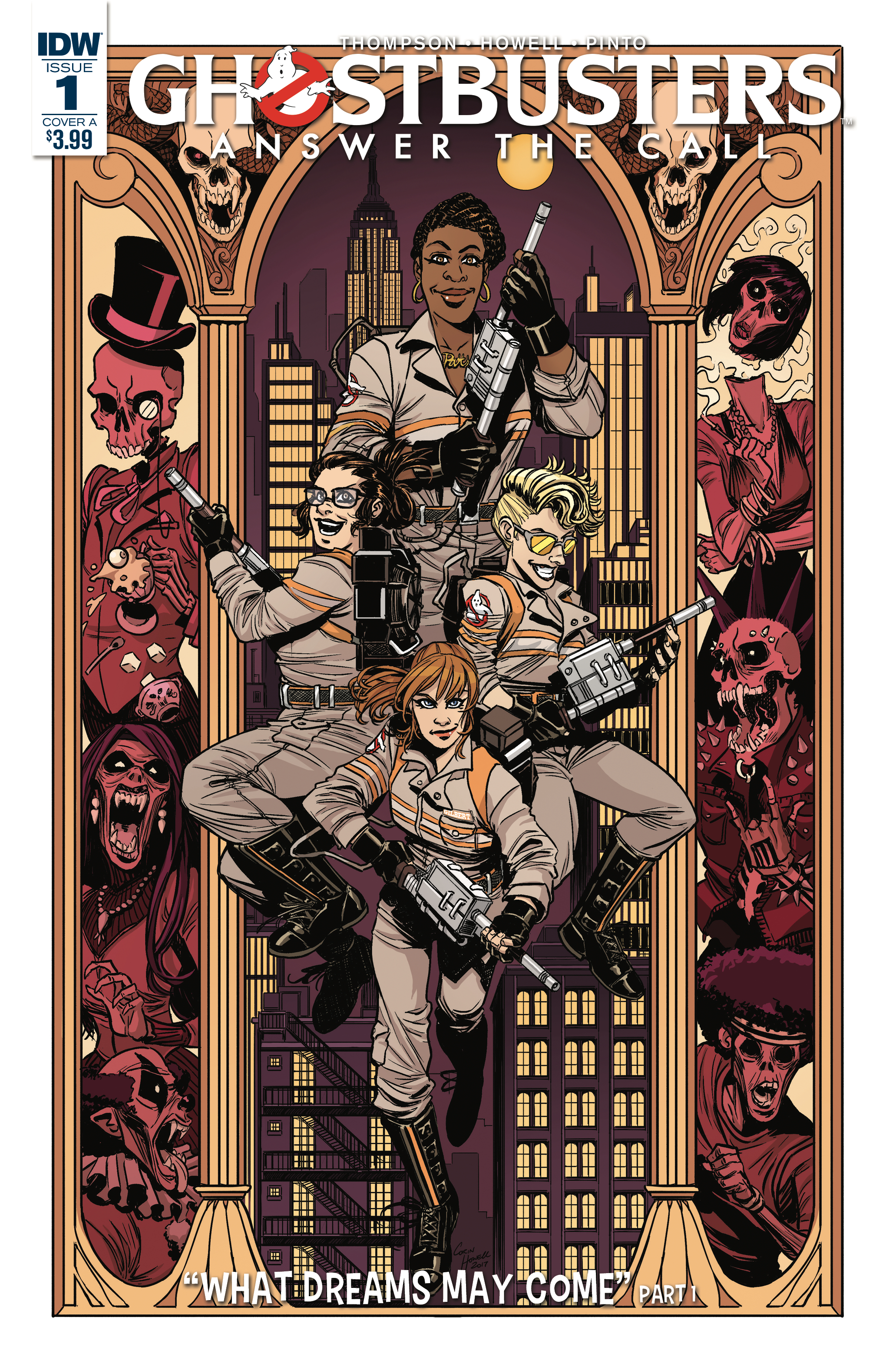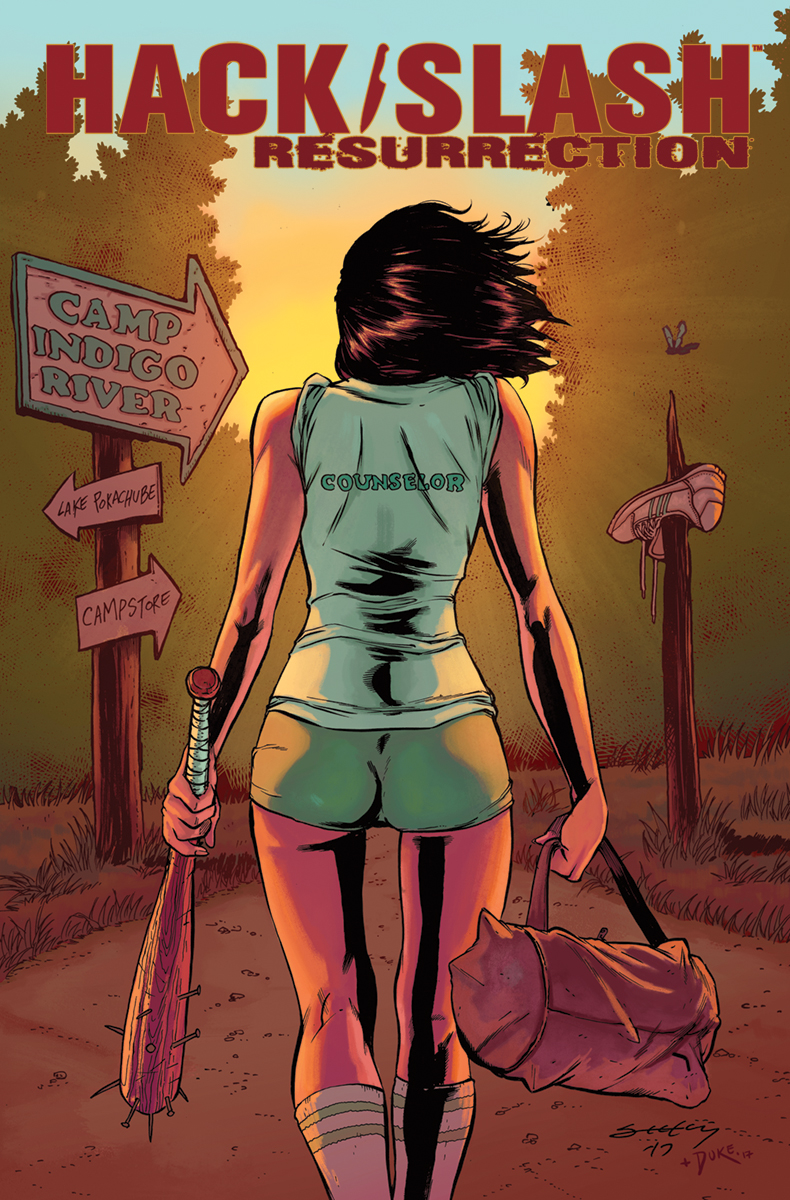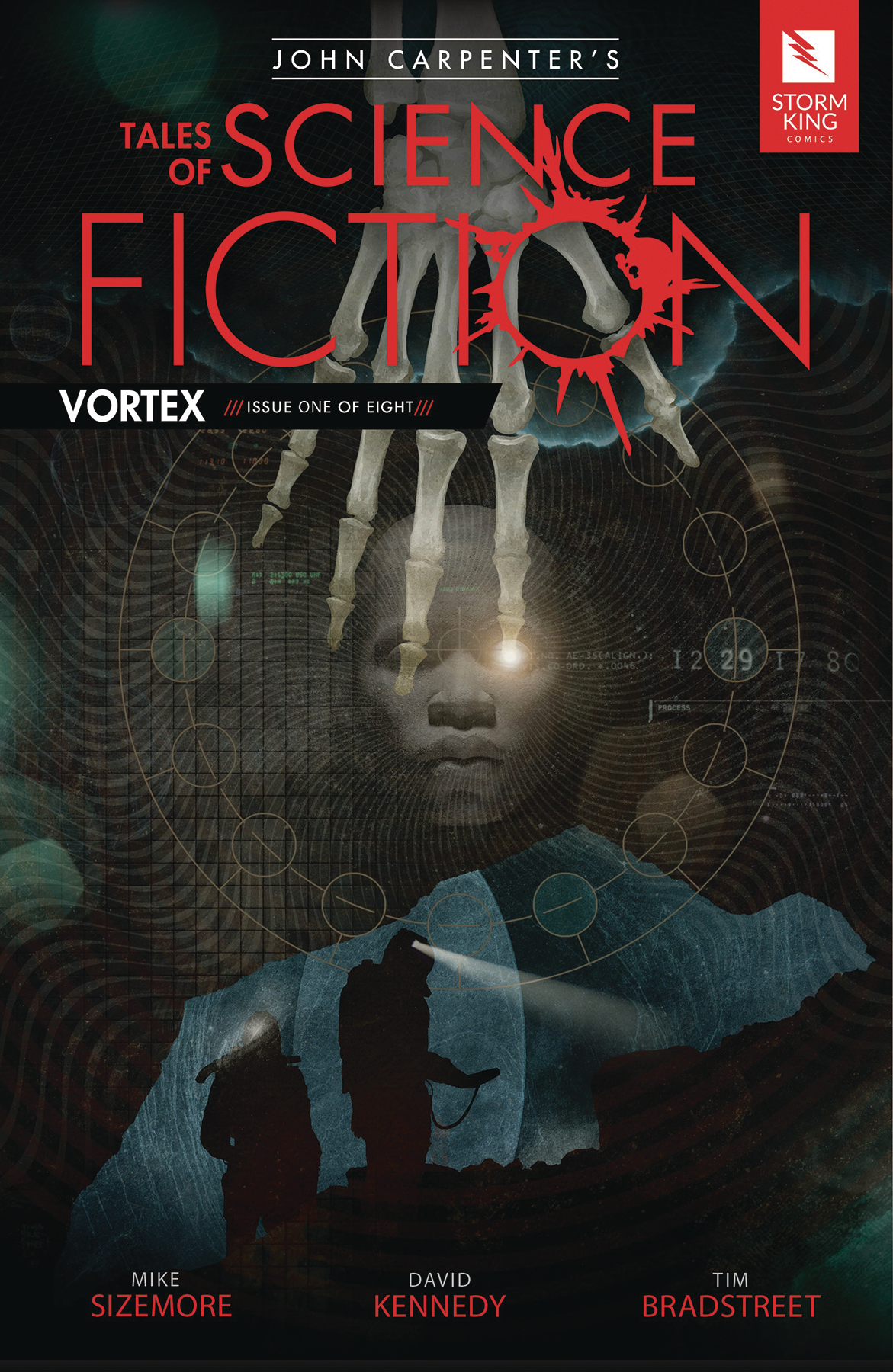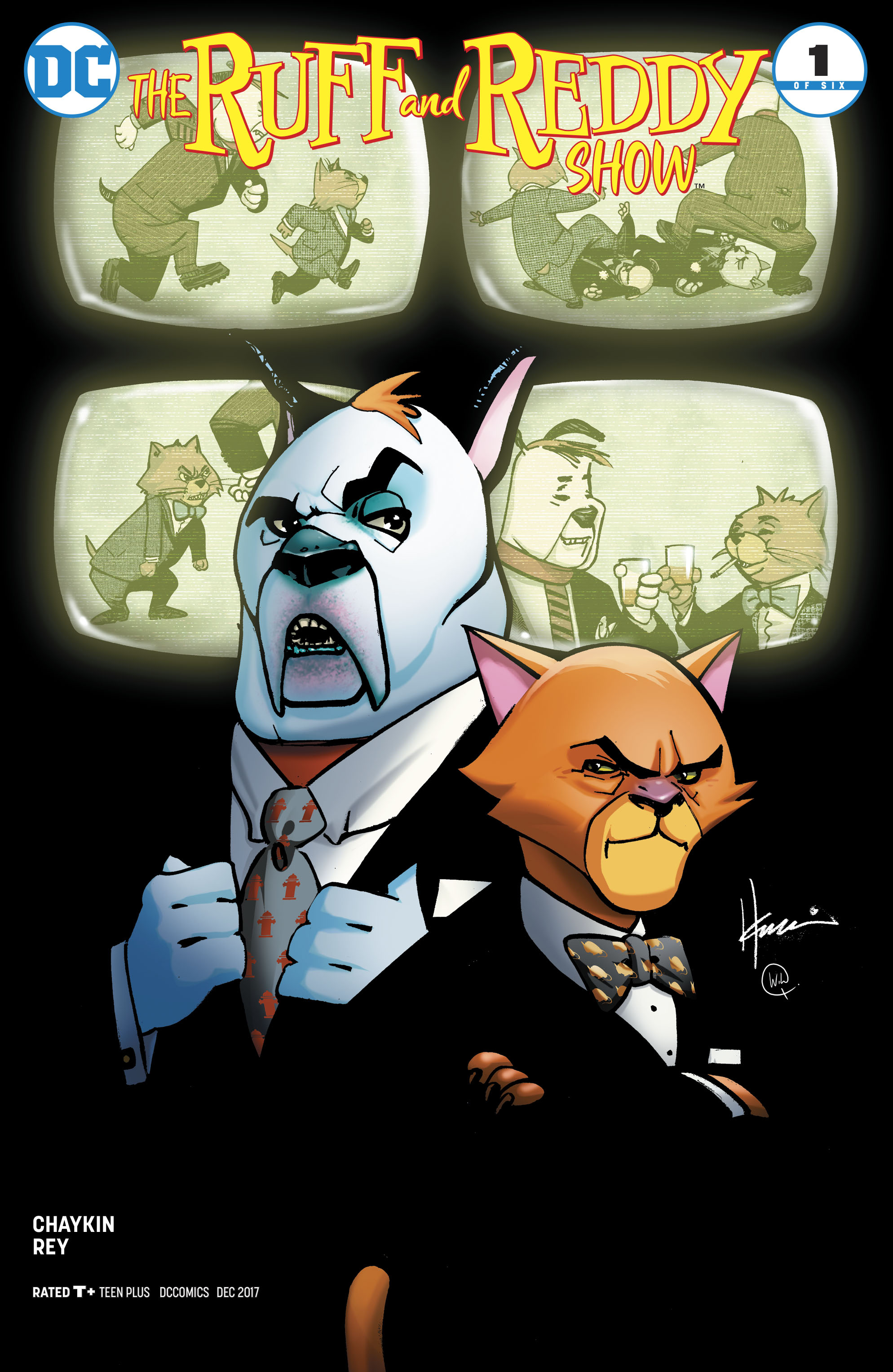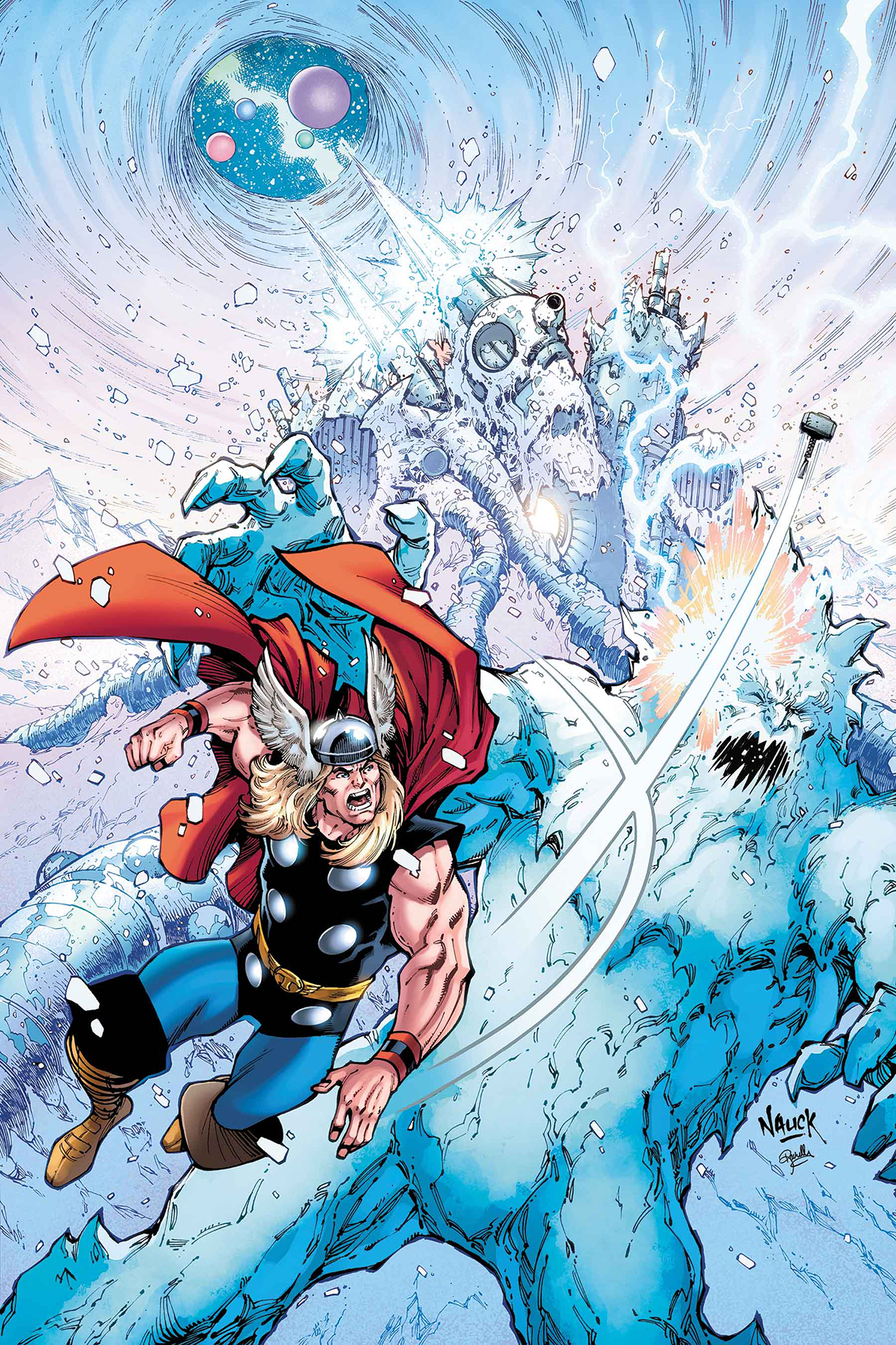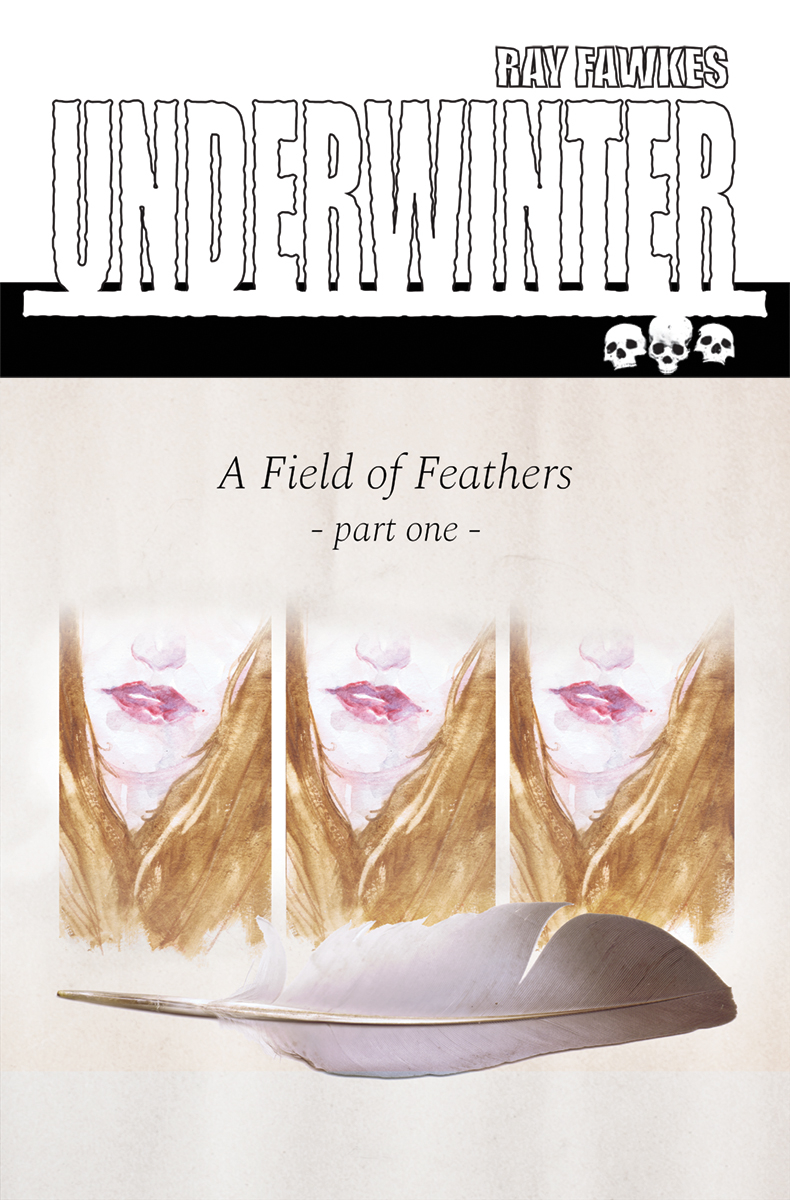 2000 AD PROG #2054
ACTION COMICS #990 (OZ EFFECT)
ACTION COMICS #990 LENTICULARED (OZ EFFECT)
AMAZING SPIDER-MAN #790 LEGACY
AMERICA #8 LEGACY
AMERICA #8 LEGACY LENTICULAR VARIANT
ANGELIC #2
ASH VS AOD #4
BACK TO THE FUTURE #24
BATGIRL #16
BATMAN BEYOND #13
BATMAN THE MERCILESS #1 (METAL)
BEN REILLY SCARLET SPIDER #9
BIG TROUBLE IN LITTLE CHINA OLD MAN JACK #2
BLACK CROWN QUARTERLY #1
BLACK PANTHER #166 LEGACY
BLACK PANTHER #166 LEGACY LENTICULAR VARIANT
BLACK SABLE #2 (OF 6)
BLOODSHOT SALVATION #2
BLUE BEETLE #14
BTVS SEASON 11 #12
CAPTAIN KRONOS #2
CAPTAIN MARVEL #125 LEGACY
CAPTAIN MARVEL #125 LEGACY LENTICULAR VARIANT
COPPERHEAD #15
DAMNED #5
DAREDEVIL #28
DARK ARK #2
DC HOUSE OF HORROR #1
DEADLY CLASS #31
DESPICABLE DEADPOOL #288 LEGACY
DETECTIVE COMICS #967
FIRST STRIKE #6
FLASH #33 METAL
GASOLINA #2
GRIMM FAIRY TALES 2017 HALLOWEEN ED
GHOSTBUSTERS ANSWER THE CALL #1
GLITTERBOMB FAME GAME #2
GOOSEBUMPS MONSTERS AT MIDNIGHT #1 (OF 3)
GOTHAM CITY GARAGE #2
GUARDIANS OF GALAXY TELLTALE SERIES #4 (OF 5)
HACK SLASH RESURRECTION #1
HAL JORDAN AND THE GREEN LANTERN CORPS #31
HARD PLACE #3 (OF 5)
HELLBLAZER #15
HOWLING #4
IMAGE PLUS #3 (WYTCHES THE BAD EGG PT 3)
JEAN GREY #8 LEGACY
JEAN GREY #8 LEGACY LENTICULAR VARIANT
JIM HENSON POWER OF DARK CRYSTAL #8 (OF 12)
JOHN CARPENTER TALES OF SCI FI VORTEX #1 (OF 8)
JUSTICE LEAGUE OF AMERICA #17
KAMANDI CHALLENGE #10 (OF 12)
MASS EFFECT DISCOVERY #4
MIGHTY MORPHIN POWER RANGERS #20
MOON GIRL AND DEVIL DINOSAUR #24
MOTHER PANIC #12
NIGHTWING THE NEW ORDER #3 (OF 6)
OUTCAST BY KIRKMAN & AZACETA #31
PUNISHER #17
PUNISHER PLATOON #2 (OF 6)
RICK & MORTY #31
RUFF & REDDY SHOW #1 (OF 6)
SAGA #48 (MR)
SAVAGE THINGS #8 (OF 8)
SHADOW #3
SILVER SURFER #14
SISTERS OF SORROW #4 (OF 4)
SOUTHERN CROSS #13
SPAWN #278
STAR TREK BOLDLY GO #13
STAR WARS JEDI REPUBLIC MACE WINDU #3 (OF 5)
STREET FIGHTER VS DARKSTALKERS #6 (OF 8)
SUICIDE SQUAD #28
TEEN TITANS #13
THANOS #12
THOR WHERE WALK THE FROST GIANTS #1
TUROK #3
UNDERWINTER FIELD OF FEATHERS #1
UNSOUND #5 (OF 6)
US AVENGERS #11 LEGACY
US AVENGERS #11 LEGACY LENTICULAR VARIANT
VICTOR LAVALLE DESTROYER #6 (OF 6)
WAYWARD #24
WEAPON X #10
WONDER WOMAN #33
WWE #10
X-FILES JFK DISCLOSURE #1 (OF 2)
X-MEN BLUE #14 LEGACY
X-O MANOWAR (2017) #8
Set Up Or Add To A Subscription