Every Wednesday is New Comic Book Day at Get Ready Comics! We are proud to bring a wide selection and variety of different comics from a range of publishers to our shop. We often have over 70 new titles in for New Comic Book Day ranging from new series, one-shots and ongoing titles from publishers including; DC, Marvel, Image, Dark Horse, IDW, Valiant, Aftershock, Titan, Boom! Studios, Dynamite and much more. We provide an excellent subscription service to many of our customers – why not join them and ensure you do not miss out on your favourite comic books each month?
We have listed what new titles we have coming in this week at Get Ready Comics. If you want to subscribe to any of the titles listed (if you can't see what you are looking for – let us know and we will order it in), simply scroll to the end of the page and fill in our subscription form.
DARK NIGHTS: METAL
BATMAN LOST #1 METAL
(W) Scott Snyder, James Tynion IV, Joshua Williamson (A) Doug Mahnke, Jaime Mendoza, Yanick Paquette, Jorge Jimenez (CA) Olivier Coipel
Trapped in the Dark Multiverse, Batman must face his greatest fears!

HAL JORDAN AND THE GREEN LANTERN CORPS #32 METAL
(W) Robert Venditti (A/CA) Ethan Van Sciver
A METAL tie-in! "BATS OUT OF HELL" part two! The Dawnbreaker descends on Coast City, ready to suck its light away before moving on to the rest of our world. Backed up by the power of the Justice League, Hal Jordan stands ready to stop the perverted Lantern-until the Batman Who Laughs steps out of the shadows.
---
MARVEL LEGACY
DAREDEVIL #595 LEGACY
(W) Charles Soule (A) Stefano Landini (CA) Mike McKone
MAYOR FISK Part 1. New York City has fallen to Wilson Fisk, the Kingpin – Daredevil's greatest and deadliest adversary. Matt Murdock has the law and he has his superhuman abilities – but Fisk has an entire city on his side. What can one man do? If he's Daredevil, he can FIGHT.
MOON KNIGHT #188 LEGACY
(W) Max Bemis (A/CA) Jacen Burrows
CRAZY RUNS IN THE FAMILY Part 1. A new day is dawning and with it comes an enemy unlike any that Marc Spector, Moon Knight, has ever faced. Moon Knight has always been a protector from the shadows, but this new enemy is looking to extinguish that shadow with blinding light and fire. Get ready for the introduction of Moon Knight's greatest nemesis!

SPIDER-MAN DEADPOOL #23 LEGACY
(W) Robbie Thompson (A/CA) Chris Bachalo
SPIDER-MAN VERSUS DEADPOOL Part 1. When Spider-Man learns that Deadpool is selling SHIELD tech on the black market it's the last straw. Bromance? OVER. It's time to hunt Deadpool! The two biggest characters in comics are facing off and it's going to take them all over the Marvel Universe, no holds barred. As you can see from this cover, Deadpool's even willing to use his laser-sharks. And it will all lead to the biggest Spider-Man/Deadpool story of ALL TIME! 
---
NEW SERIES & ONE-SHOTS
WE RECOMMEND:

WE RECOMMEND:
COYOTES #1 Image Comics
(W) Sean Lewis (A/CA) Caitlin Yarsky
Underworld meets Sicario in this new miniseries from SEAN LEWIS (SAINTS, THE FEW) and amazing new artist CAITLIN YARSKY. Hunted by a legion of wolves that roam the border, women are disappearing. The survivors band together to wage war. Detective Frank Coffey is trying to understand this mythic-level bloodbath when he comes across Red, a little girl with a secret and a sword. Ultra-violent and smart as hell, COYOTES transforms the everyday into a myth we can rally behind.

GFT DANCE OF THE DEAD #1 (OF 6) Zenescope
(W) Joe Brusha (CA) Fritz Casas
The Shadowlands are a dark and mysterious place, filled with the most evil creatures that have ever haunted mankind's imagination. Now Mary Medina finds her trapped there with no means of an escape, lured by a powerful enemy, into a deadly dance with the dead.

HARBINGER RENEGADE #0 Valiant
(W) Rafer Roberts (A) Juan Jose Ryp (CA) Clayton Henry
An essential prelude to HARBINGER WARS 2 – the seismic 2018 crossover event at the epicenter of the Valiant Universe!
Beneath the wreckage of the Harbinger Foundation, there is a secret that even Toyo Harada grew to fear. A secret simply known as…the Stormbringer.
And Alexander Solomon is about to set it free.
IRON MAIDEN LEGACY OF THE BEAST #1 (OF 5) Heavy Metal Magazine
(W) Llexi Leon, Ed Edginton (A) Kevin J. West (CA) Santi Casas
When dark forces conspire to corrupt the fabric of reality, Eddie's immortal soul is shattered and strewn across the cosmos, his unbound essence corrupting countless worlds! Now, a weakened, primal Eddie must journey across space and time to battle the twisted legions of The Beast, seek out the lost shards of his soul, and bring order to the realms. With each victory, and with the aid of old friends, Eddie will restore his fearsome powers as he draws ever closer to facing the Unholy foe behind his fall – and thwarting a plot to unravel all of Creation! The first official Iron Maiden comic series, based on the band's hit mobile role playing game, Iron Maiden: Legacy Of The Beast, where players battle as Eddie across the many worlds of Iron Maiden's discography, from the ancient sands of Powerslave to the far future of the Final Frontier.
KONG ON PLANET OF APES #1 Boom! Studios
(W) Ryan Ferrier (A) Carlos Magno (CA) Mike Huddleston
The damn dirty crossover event you demanded! Following the events of the first Planet of the Apes film (1968), Dr. Zaius and General Ursus lead a small group of soldiers to the Forbidden Zone to destroy any remaining evidence of Taylor's time among them. To their surprise, they discover… A KONG! Now they must venture to Skull Island with Cornelius and Zira to discover the truth, but they may not survive the deadliest journey of their lives!
PORT OF EARTH #1 Image Comics
(W) Zack Kaplan (A/CA) Andrea Mutti(W) Zack Kaplan (A/CA) Andrea MuttiImagine if aliens came to Earth not in war or peace, but with a business deal: open up a spaceport here on Earth in exchange for advanced technology. But when our alien visitors break Port restrictions and wreak havoc in our cities, it falls to the newly formed Earth Security Agents to hunt down and safely deport the dangerous rogue aliens back to the Port of Earth. A gritty sci-fi action thriller from new comic book writer ZACK KAPLAN (ECLIPSE) and ANDREA MUTTI (Rebels, Star Wars, Batman Eternal, Prometheus).
RIVERS OF LONDON CRY FOX #1 Titan Comics
(W) Andrew Cartmel, Ben Aaronovitch (A) Lee Sullivan (CA) Steve White
The bookstore smash-hit returns for a brand-new story, picking up the threads from the most recent bestselling Rivers of London novel, The Hanging Tree! Peter Grant, apprentice magician and freshly-made detective, tackles supernatural crimes for the London Met, walking the fine line between two worlds to keep the peace!
TORCHWOOD THE CULLING #1 (OF 4) Titan Comics
(W) Carol Barrowman, John Barrowman (A) Neil Edwards (CA) Claudia SG Iannicello
WRITTEN BY CAPTAIN JACK HIMSELF – JOHN BARROWMAN – AND CAROLE BARROWMAN, WITH ART BY NEIL EDWARDS (DOCTOR WHO, JUSTICE LEAGUE)!
When we last saw Captain Jack, Gwen, and the rest of the new Torchwood team, they had just defeated an alien invasion in the Arctic… but missed a mysterious pod, buried under the ice, that held a seemingly familiar face. Now Captain Jack must battle his worst nightmare… or greatest daydream!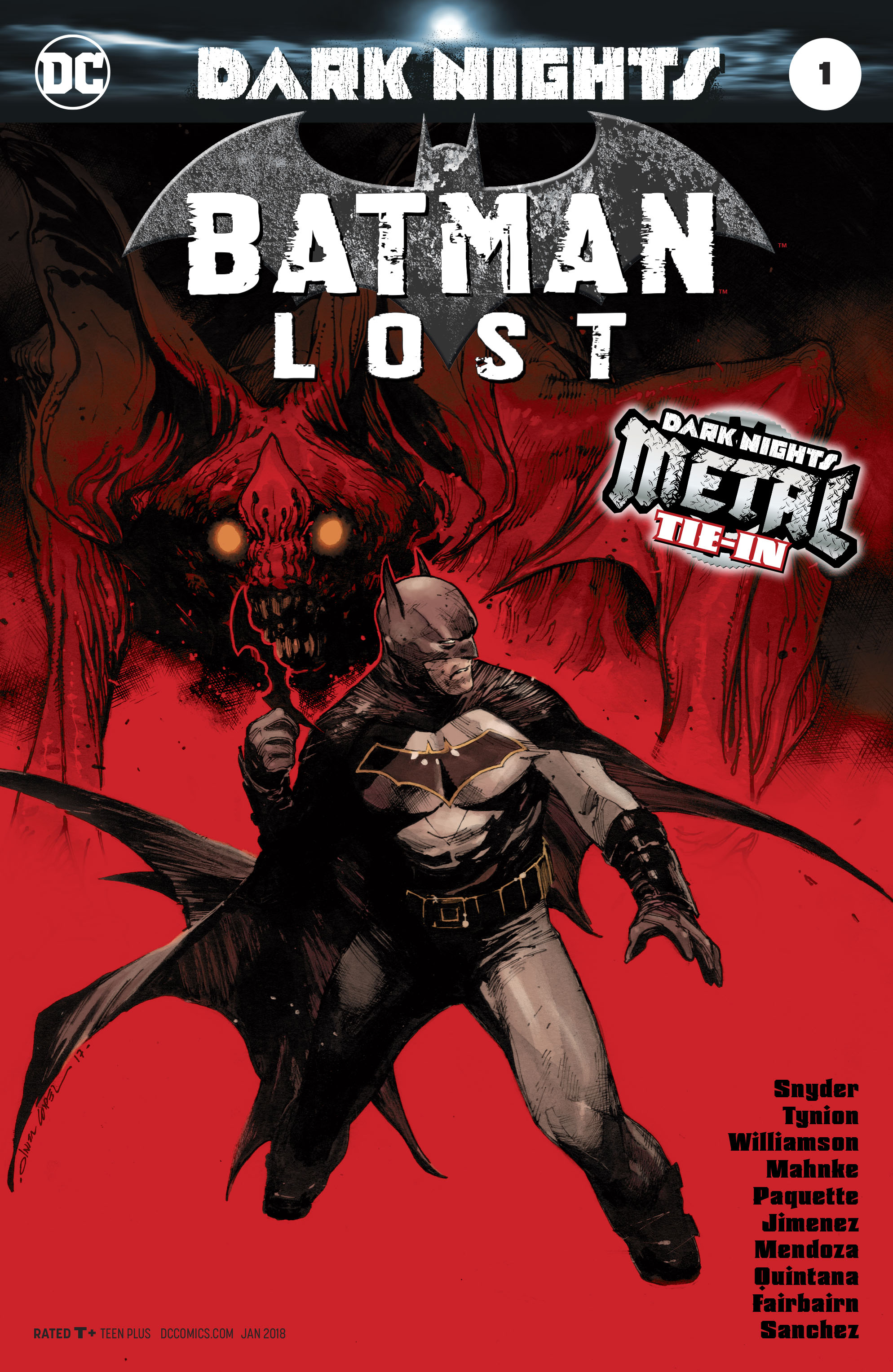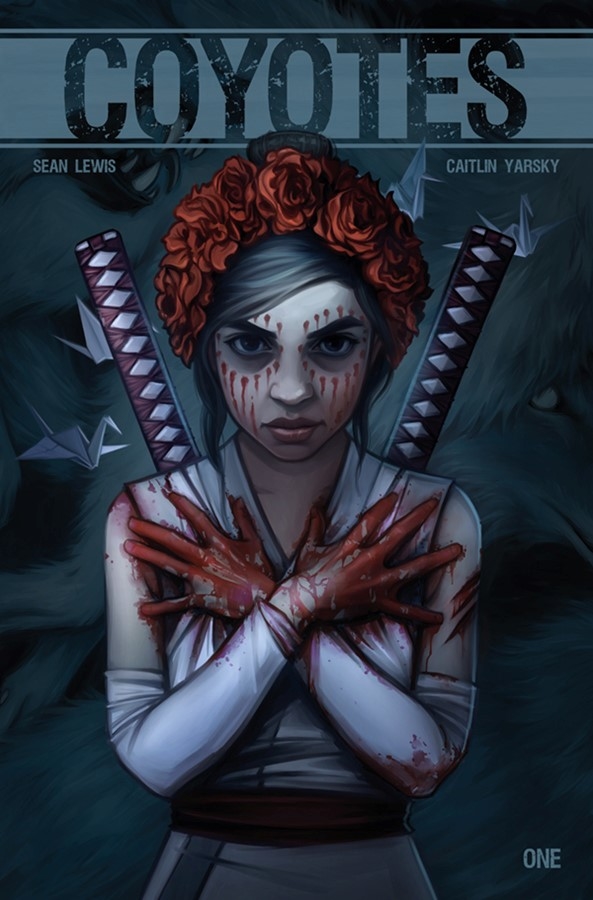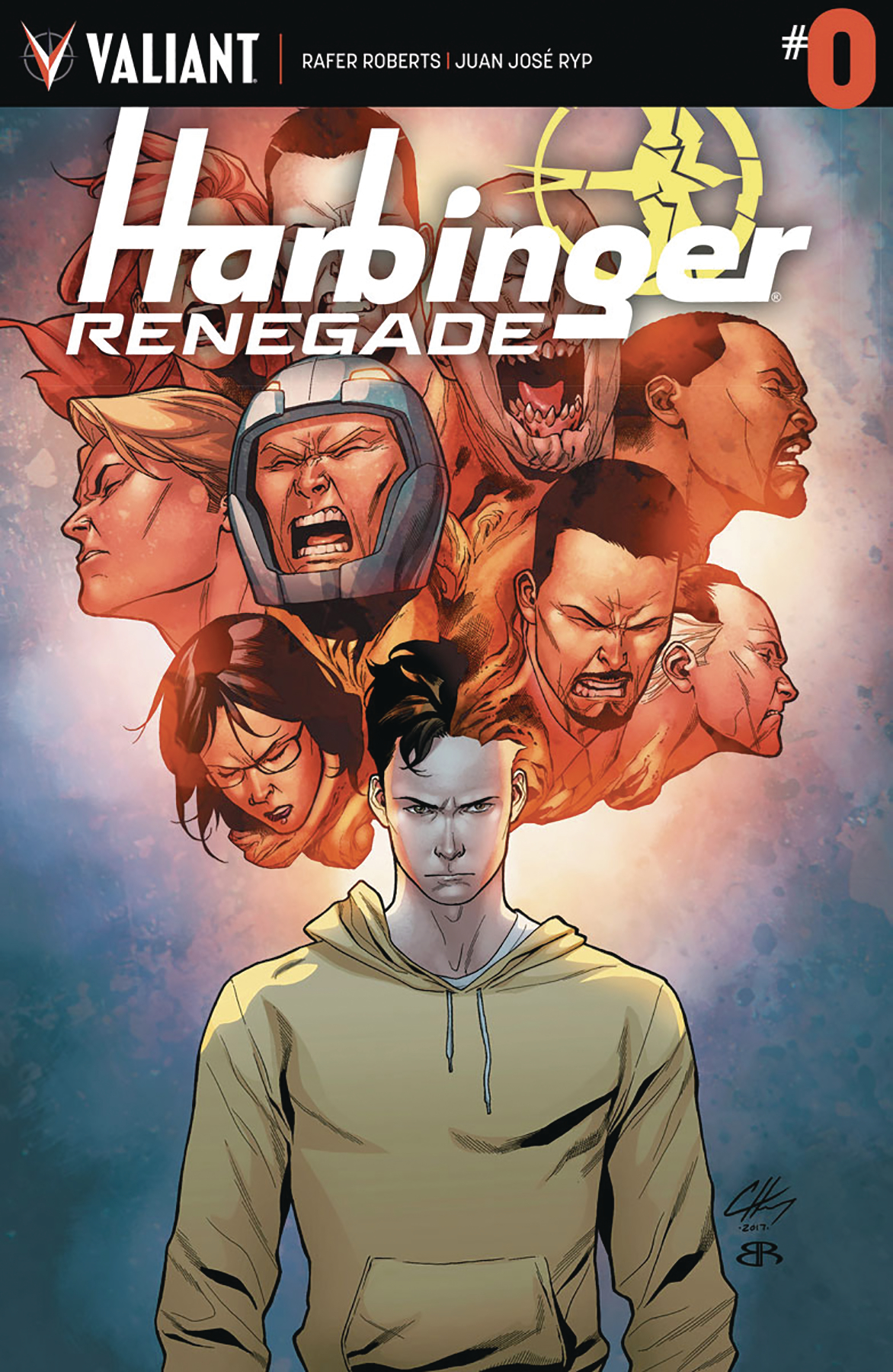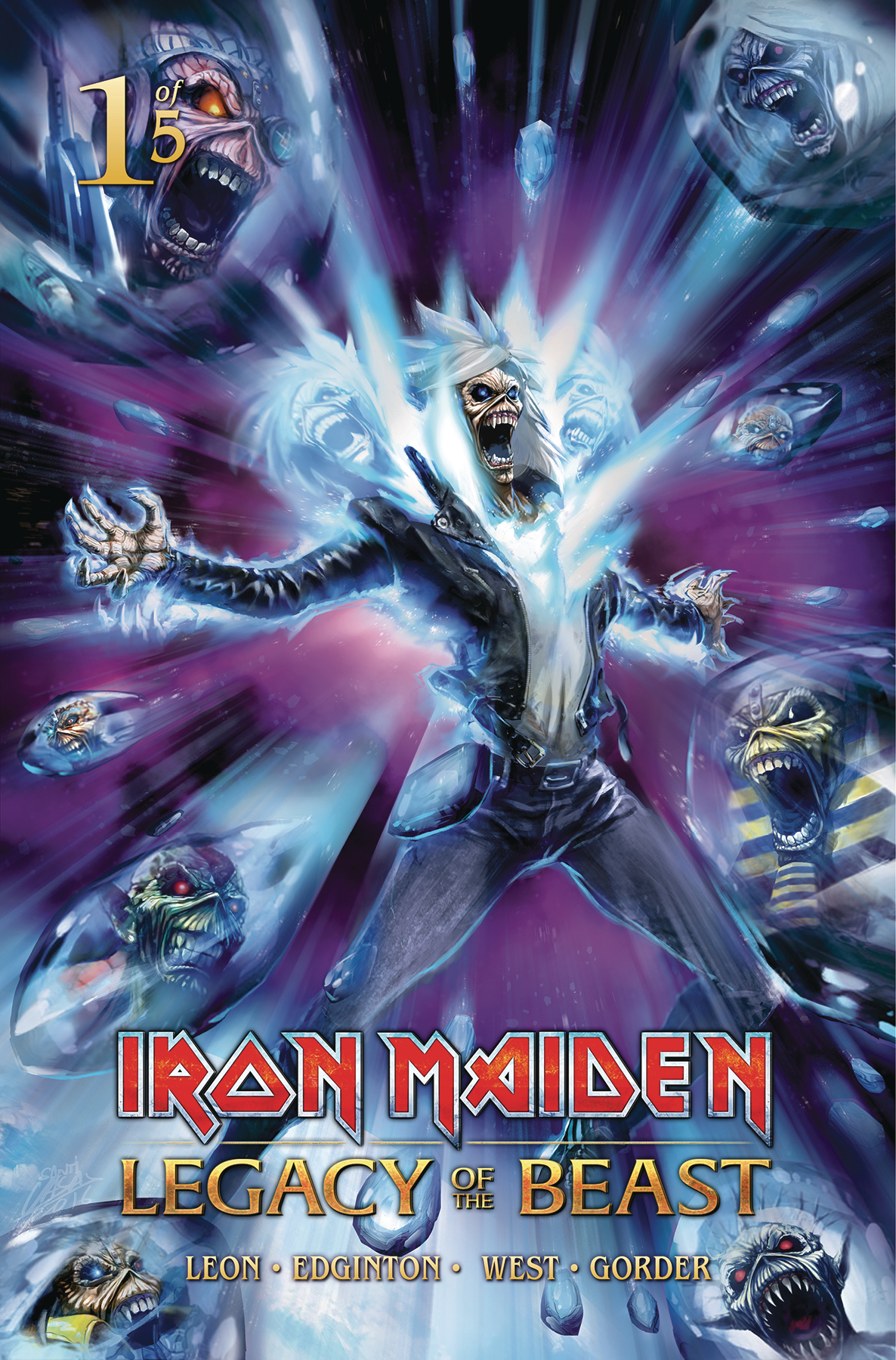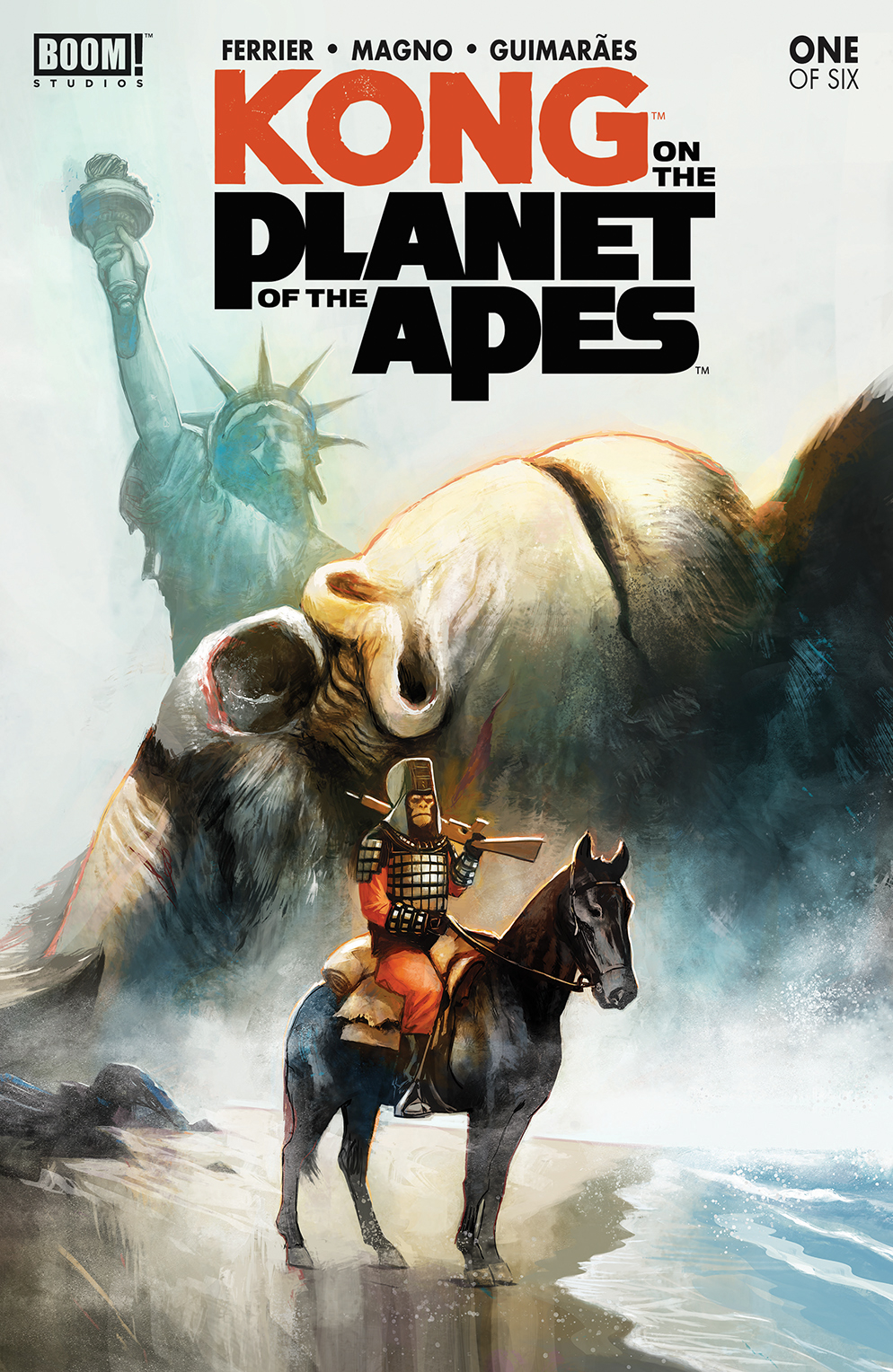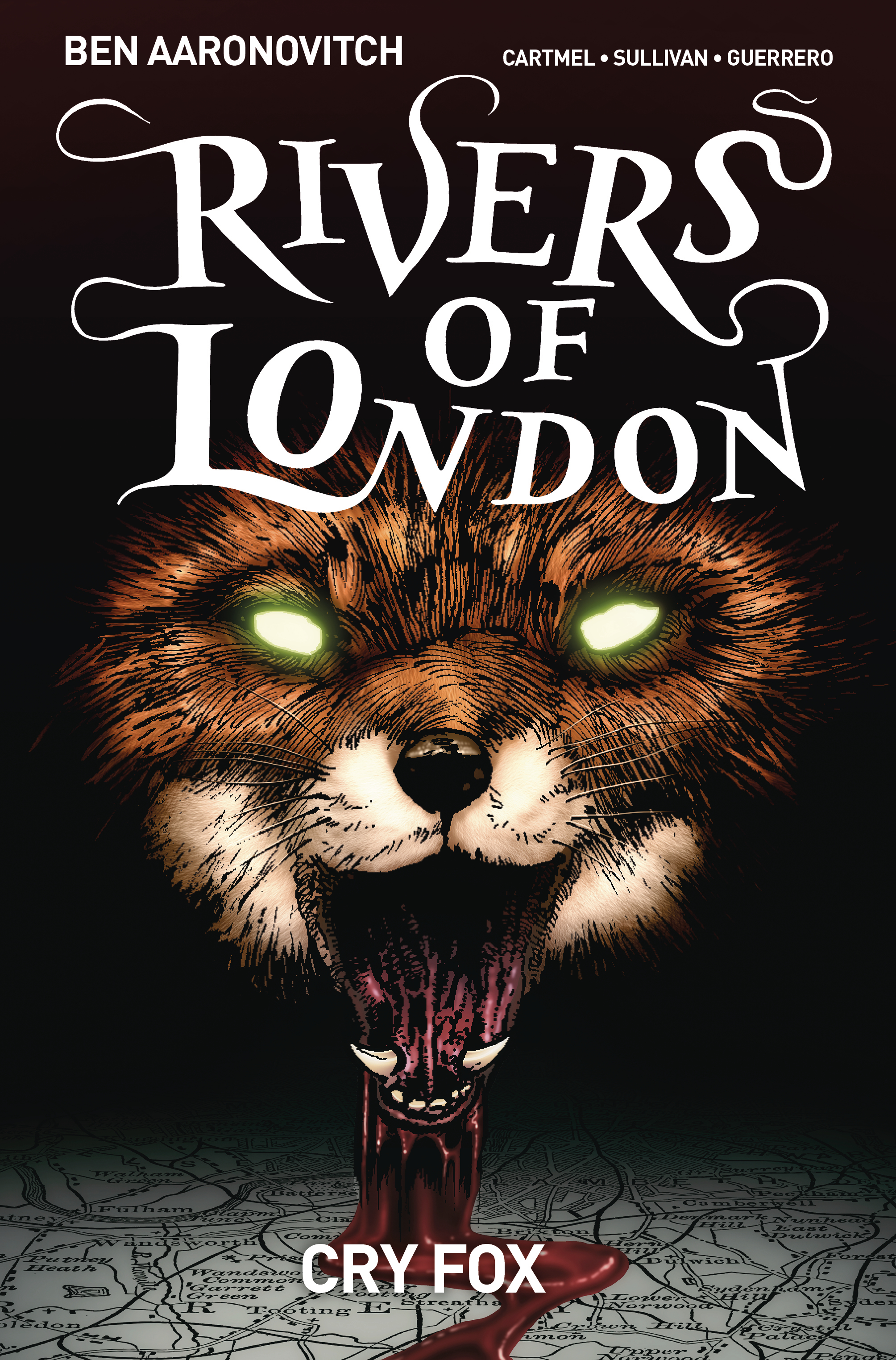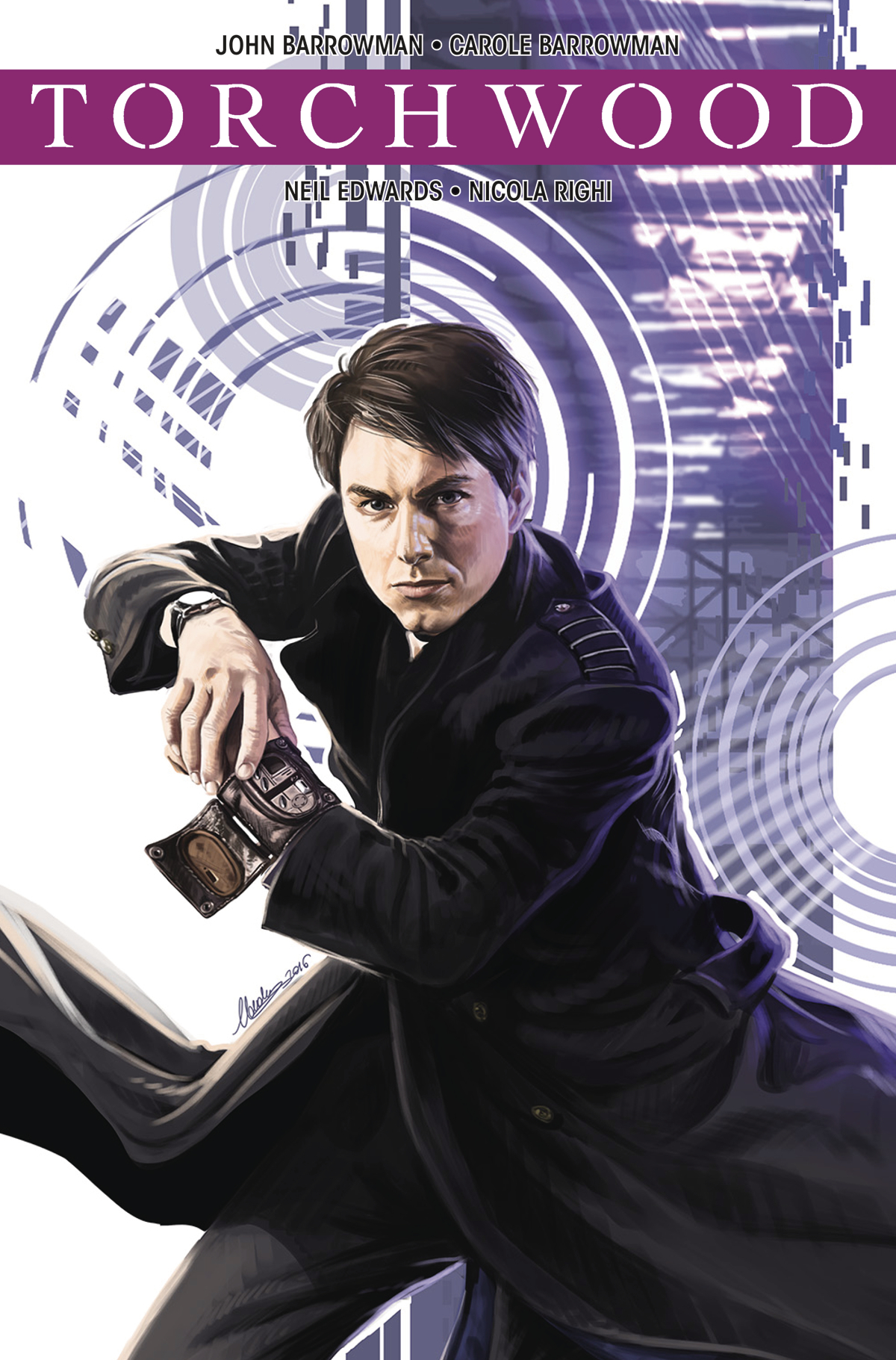 2000 AD PROG #2056
3 FLOYDS ALPHA KING #5 (OF 5)
ACTION COMICS #991 (OZ EFFECT)
ACTION COMICS #991 LENTICULARED (OZ EFFECT)
ADVENTURE TIME REGULAR SHOW #4
ARCHIES #2
BATGIRL AND THE BIRDS OF PREY #16
BATMAN LOST #1 (METAL)
COYOTES #1
DANGER DOLL SQUAD #2
DAREDEVIL #595 LEGACY
DAREDEVIL #595 LEGACY LENTICULAR VARIANT
DARK NIGHTS METAL #1 (OF 6) 2ND PTG
DESPICABLE DEADPOOL #289 LEGACY
DETECTIVE COMICS #968
DOCTOR WHO LOST DIMENSION SPECIAL #2
EUGENIC #2 (OF 3)
FALCON #2 LEGACY
FLASH #34
GENERATION X #8
GFT DANCE OF THE DEAD #1 (OF 6)
GOTHAM CITY GARAGE #3
GWENPOOL #22 LEGACY
HACK SLASH VS VAMPIRELLA #2 (OF 5)
HAL JORDAN AND THE GREEN LANTERN CORPS #32 METAL
HARBINGER RENEGADE #0
HARLEY QUINN #31
HARROW COUNTY #27
HELLBOY & BPRD 1955 OCCULT INTELLIGENCE #3 (OF 3)
INJECTION #15
IRON MAIDEN LEGACY OF THE BEAST #1 (OF 5)
JESSICA JONES #14 LEGACY
JUDGE DREDD BLESSED EARTH #7
JUSTICE LEAGUE OF AMERICA #18
KID LOBOTOMY #2
KINGSMAN RED DIAMOND #3 (OF 6)
KONG ON PLANET OF APES #1
MASTER OF KUNG FU #126 LEGACY
MISTER MIRACLE #4 (OF 12)
MOON KNIGHT #188 LEGACY
MOON KNIGHT #188 LEGACY LENTICULAR VARIANT
MS MARVEL #24
PORT OF EARTH #1
RAGMAN #2 (OF 6)
RED HOOD AND THE OUTLAWS #16
REDLANDS #4
RIVERS OF LONDON CRY FOX #1
ROCK CANDY MOUNTAIN #5
ROYAL CITY #7
ROYALS #10 LEGACY
RUNAWAYS #3
SCALES & SCOUNDRELS #3
SCOOBY APOCALYPSE #19
SHE-HULK #159 LEGACY
SHERLOCK GREAT GAME #4 (OF 6)
SLAM NEXT JAM #3
SLOTS #2
SPIDER-MAN DEADPOOL #23 LEGACY
SPIDER-MAN DEADPOOL #23 LEGACY LENTICULAR VARIANT
SPIRITS OF VENGEANCE #2 (OF 5) LEGACY
STAR WARS #38
SUICIDE SQUAD #29
SUPERGIRL #15
SUPERWOMAN #16
TAROT WITCH OF THE BLACK ROSE #66 STUDIO DLX ED
TITANS #17
TMNT GHOSTBUSTERS II #2
TORCHWOOD THE CULLING #1 (OF 4)
TRANSFORMERS FIRST STRIKE #1
UNBEATABLE SQUIRREL GIRL #26
UNCANNY AVENGERS #29 LEGACY
VENOM #157 LEGACY
WICKED & DIVINE 455 AD #1 (ONE-SHOT)
WILDSTORM MICHAEL CRAY #2
WONDER WOMAN #34
X-MEN GOLD #15 LEGACY
ZOMBIES ASSEMBLE 2 #4 (OF 4)
Set Up Or Add To A Subscription