Every Wednesday is New Comic Book Day at Get Ready Comics! We are proud to bring a wide selection and variety of different comics from a range of publishers to our shop. We often have over 70 new titles in for New Comic Book Day ranging from new series, one-shots and ongoing titles from publishers including; DC, Marvel, Image, Dark Horse, IDW, Valiant, Aftershock, Titan, Boom! Studios, Dynamite and much more. We provide an excellent subscription service to many of our customers – why not join them and ensure you do not miss out on your favourite comic books each month?
We have listed what new titles we have coming in this week at Get Ready Comics. If you want to subscribe to any of the titles listed (if you can't see what you are looking for – let us know and we will order it in), simply scroll to the end of the page and fill in our subscription form.
DARK NIGHTS: METAL
BATMAN WHO LAUGHS #1 METAL
(W) James TynionIV (A) Riley Rossmo (CA) Jason Fabok
As the events of DARK NIGHTS: METAL rock the DC Universe, the creatures of the Dark Multiverse stand ready to invade our world! How can the World's Greatest Heroes stop a horde of deadly beings that appear to be powerful nightmare versions of familiar figures? Find out in these special tie-in issues!
JUSTICE LEAGUE #33 METAL
(W) Bryan Hitch (A) Tyler Kirkham (CA) Ethan Van Sciver
A METAL tie-in! "BATS OUT OF HELL" finale! it's the Justice League versus the Dark Knights! FIGHT! The Dark Knights have taken a fallen Justice League to the frightening castle of [REDACTED] inside the possessed Gotham City, where they will be prepared as a sacrifice!  The Justice League's only hope is Cyborg, whose return from the Dark Multiverse has changed him forever!
---
MARVEL LEGACY
BEN REILLY SCARLET SPIDER #10 LEGACY
(W) Peter David (A) Will Sliney (CA) Khary Randolph
THE SLINGERS RETURN Part 1
Ben Reilly, A.K.A. The Scarlet Spider, is a perfect clone of The Amazing Spider-Man… but with none of the responsibility! And now, someone's encroaching on his turf in Vegas – the new Hornet! But who is he working for, and what will his former Slingers teammates – Dusk, Prodigy, and Ricochet – have to say about it?!

PETER PARKER SPECTACULAR SPIDER-MAN #297 LEGACY
(W) Chip Zdarsky (A/CA) Adam Kubert
MOST WANTED Part 1
Peter Parker is back in the friendly neighborhood, but he's persona non grata as far as the NYPD is concerned! It's the ol' switcheroo as we here at the House of Ideas ask that classic question – PETER PARKER: THREAT OR MENACE?!
PUNISHER #218 LEGACY
(W) Matthew Rosenberg (A) Guiu Vilanova (CA) Clayton Crain
FRANK CASTLE: WAR MACHINE  Part 1
For years, Frank Castle has been fighting a one-man war against criminals who endanger the innocent, but when a certain one-eyed operative offers him the tools to take his fight global…how could he say no? Find out how Frank found his way into the WAR MACHINE Armor!
---
NEW SERIES & ONE-SHOTS
BRILLIANT TRASH #1 Aftershock Comics
(W) Tim Seeley (A) Priscilla Petraites (CA) Mike Norton
In the days to come, a super powered teenage girl wipes the heavily disputed Old City of Jerusalem from the face of the globe. Now, in American dystopia after the "Lady Last Word Incident", a click-bait headline writing "journalist" holds the key to a med-tech conspiracy that could turn people into gods for the price of days off their lives. But in a world where news is tailored to every viewpoint, will anyone believer her? A sci-fi superhuman epic from Tim Seeley, the writer of Revival and Grayson, and breakout art sensation Priscilla Petraites!
DARK FANG #1 Image Comics
(W) Miles Gunter (A/CA) Kelsey Shannon
"EARTH CALLING," Part One
Her name is Valla. In life she was a fisherwoman. In death she is a vampire residing peacefully on the bottom of the ocean. When a mysterious dark plague descends upon her aquatic paradise, she must venture to the surface in search of answers.
What she finds is a world headed towards an environmental collapse that will eventually wipe out her food supply. If Valla is to continue to have the blood she needs to survive, then she must stop the fossil fuel industries from destroying the planet-no matter the cost.
EVOLUTION #1 Image Comics
(W) James Asmus, Joe Keatinge, Christopher Sebela, Joshua Williamson (A/CA) Joe Infurnari
Human evolution has taken millions of years to get to this stage. But next week, we become something new. Around the world, humanity is undergoing rapid and unpredictable changes, and only three individuals seem to notice that their world is being reborn. But what can they do about it?
FENCE #1 Boom! Studios
(W) C.S. Pacat (A/CA) Johanna the Mad
Novelist C.S. Pacat (Captive Prince) and fan-favorite artist Johanna the Mad team up for a new series perfect for fans of Check, Please! and Yuri!!! on Ice. Sixteen-year-old Nicholas Cox is an outsider to the competitive fencing world. Filled with raw talent but lacking proper training, he signs up for a competition that puts him head-to-head with fencing prodigy Seiji Katayama…and on the road to the elite all-boys school Kings Row. A chance at a real team and a place to belong awaits him-if he can make the cut!
JENNY FINN #1 (OF 4) Dark Horse Comics
(W) Mike Mignola, Troy Nixey (A) Troy Nixey (CA) Mike Mignola
Mike Mignola and Troy Nixey's acclaimed series – colored for the first time by nine-time Eisner Award-winner Dave Stewart! London's dockside is threatened by the twin terrors of a plague that leaves bodies covered in tentacles and a slasher killing women in the night, all of which began after the arrival of a strange young girl who is followed by whispers of doom wherever she goes.
MINKY WOODCOCK GIRL WHO HANDCUFFED HOUDINI #1 Titan Comics
(W) Cynthia Von Buhler (A) Cynthia Von Buhler (CA) David Mack
Unappreciated at her father's detective agency, the fabulous, rabbit-loving Minky Woodcock straps on her gumshoes in order to uncover a magical mystery involving the world-famous escape artist, Harry Houdini. Created by acclaimed artist, author, director, and playwright Cynthia Von Buhler (speakeasy dollhouse, evelyn evelyn, emily and the strangers)!
NINJA-K #1 Valiant Entertainment
(W) Christos Gage (A) Tomas Giorello (CA) Trevor Hairsine
A NEW CAN'T-MISS ONGOING SERIES! From acclaimed writer Christos Gage (Netflix's Daredevil) and superstar artist Tomas Giorello (X-O MANOWAR), the United Kingdom's most dreaded intelligence operative delves into the cold, calculating world of espionage and international intrigue!
PUPPET MASTER CURTAIN CALL #1 Action Lab – Danger Zone
(W) Shawn Gabborin (A/CA) Daniel Jay Logan
The final chapter of Action Lab's epic Puppet Master story starts now! Everything from the past two years comes to a head as the demon god Anapa makes one final play at world domination… with Andre Toulon's puppets standing by his side! With the new, big budget film set to be released in 2018, this is the perfect jump on point for new and old fans alike!
RASPUTIN VOICE OF DRAGON #1 (OF 5) Dark Horse Comics
(W) Mike Mignola, Chris Roberson (A) Christopher Mitten (CA) Mike Huddleston
A conspiracy involving the Third Reich and a dead member of a sinister secret society sets Professor Bruttenholm on his first mission – to find the man who'd soon bring Hellboy to earth. The mad Russian sorcerer Rasputin had been thought dead since 1916, when a group of noblemen sought to end his influence over the tsar. Now Rasputin works with the most twisted members of Hitler's inner circle, and he's about to cross paths with the man who'll go on to found the Bureau for Paranormal Research and Defense.
WWE SURVIVORS SERIES 2017 SPECIAL #1 Boom! Studios
(W) Kevin Panetta, Derek Fridolfs, Lan Pitts, Dennis Hopeless, Box Brown, Aaron Gillespie (A) Derek Fridolfs, Kendall Goode, Tim Lattie, Kelly Williams, Lucas Werneck, Rodrigo Lorenzo (CA) Rahzzah
This oversized WWE special highlights everything we love about the Thanksgiving tradition that rules autumn in sports entertainment – Survivor Series! Features stories across all eras, from the epic showdown between Brock Lesnar and Goldberg twelve years in the making, to the infamous controversial classic that still enrages WWE fans to this day – the Montreal Screwjob.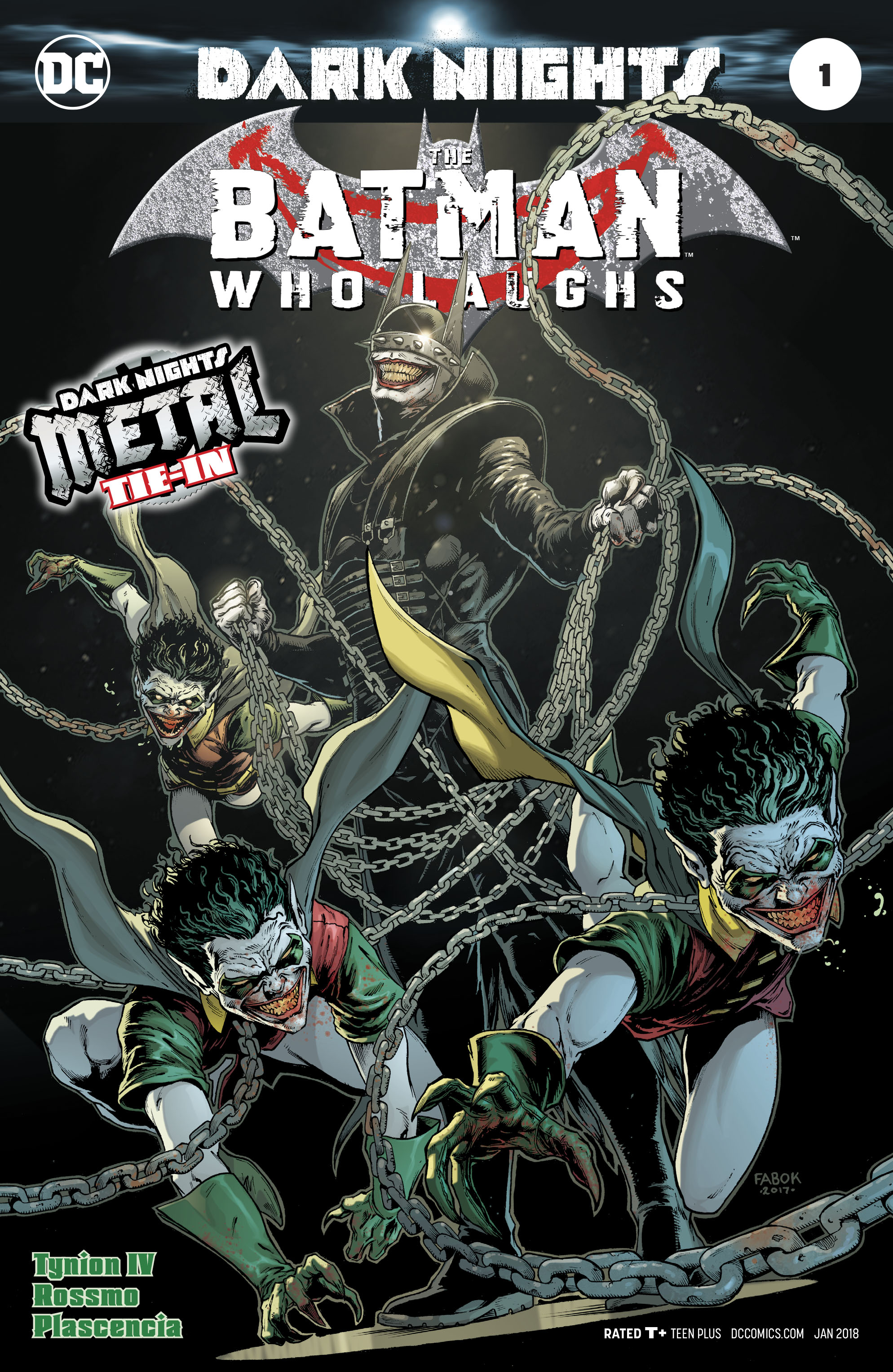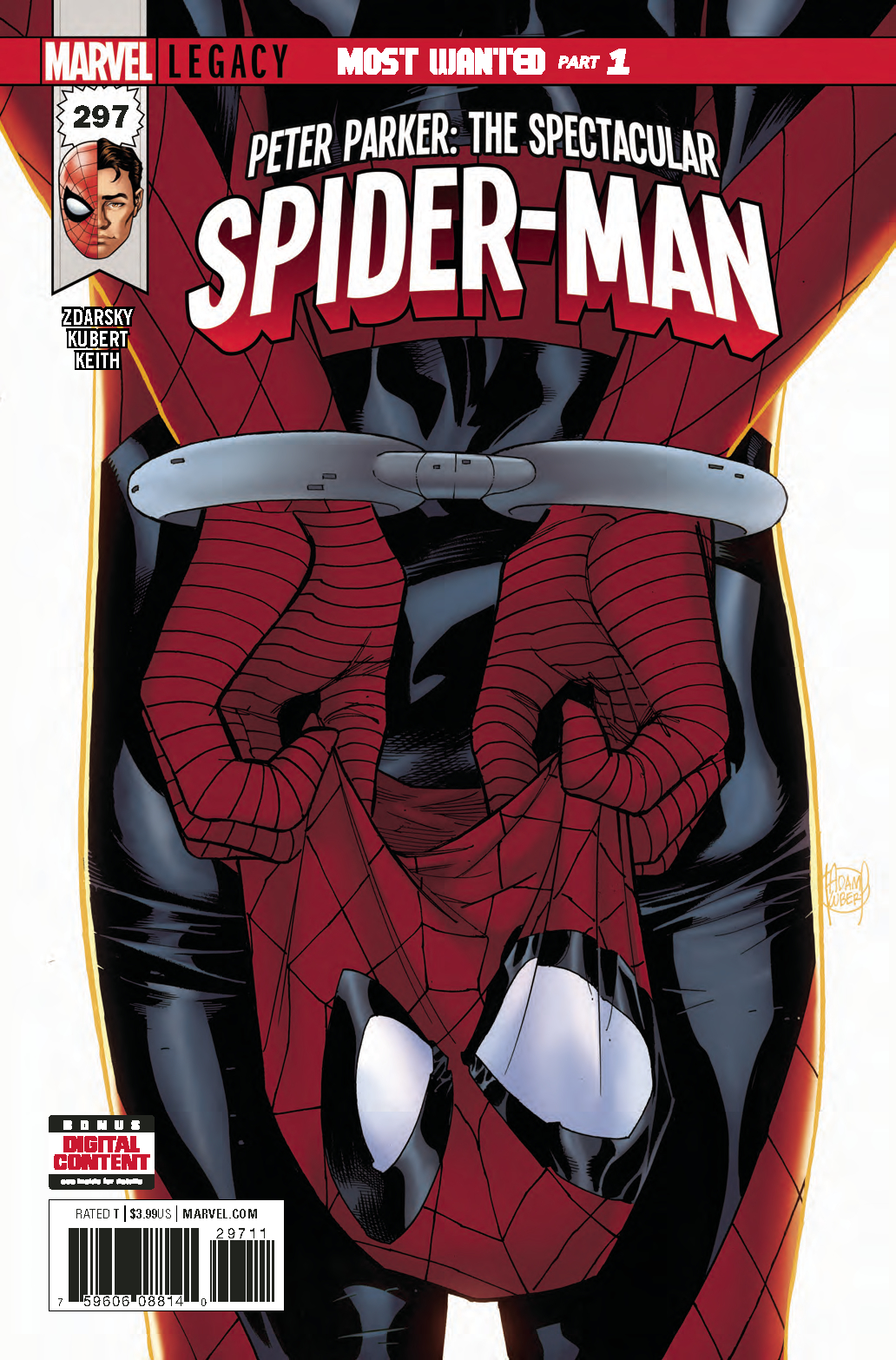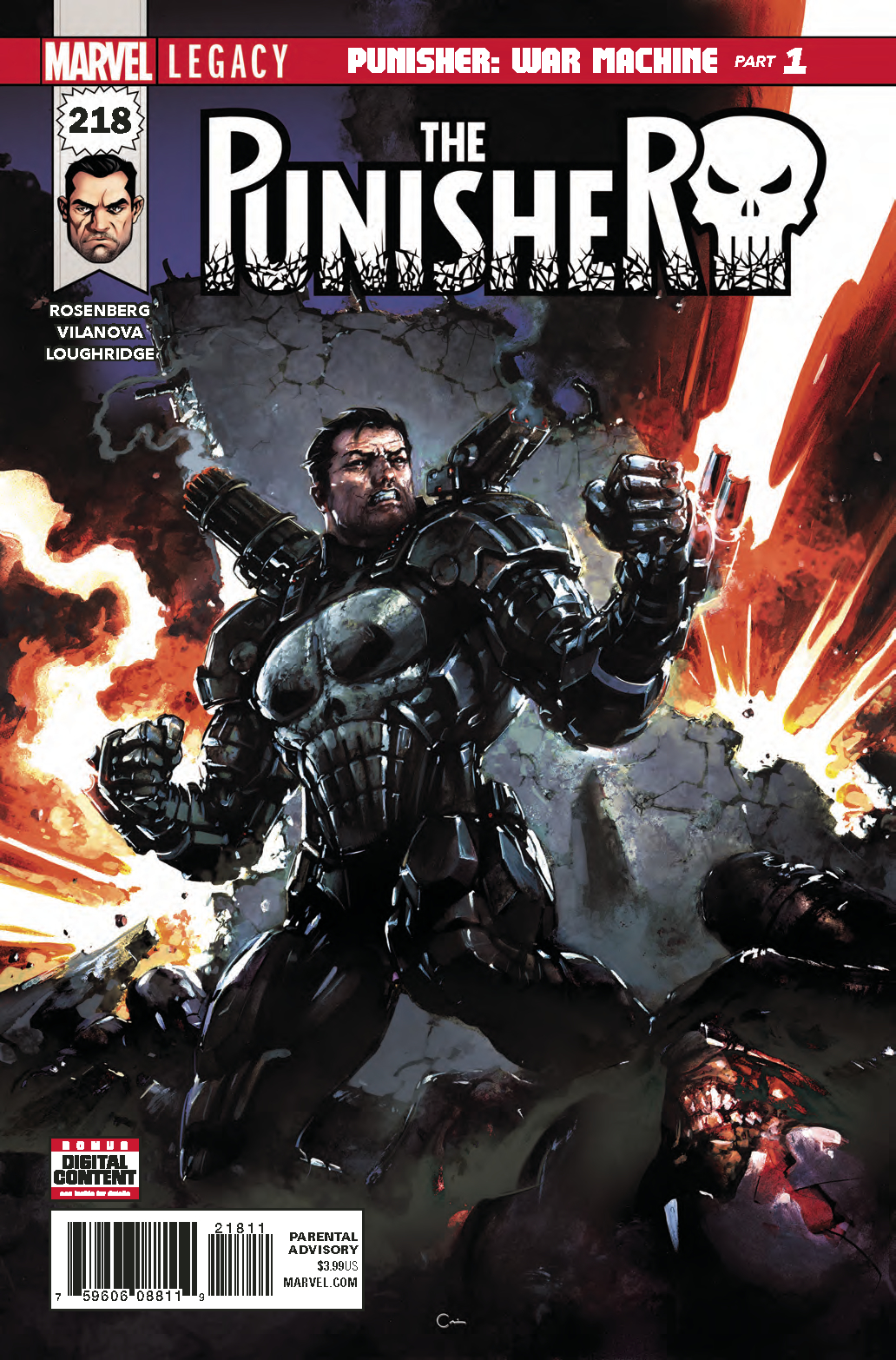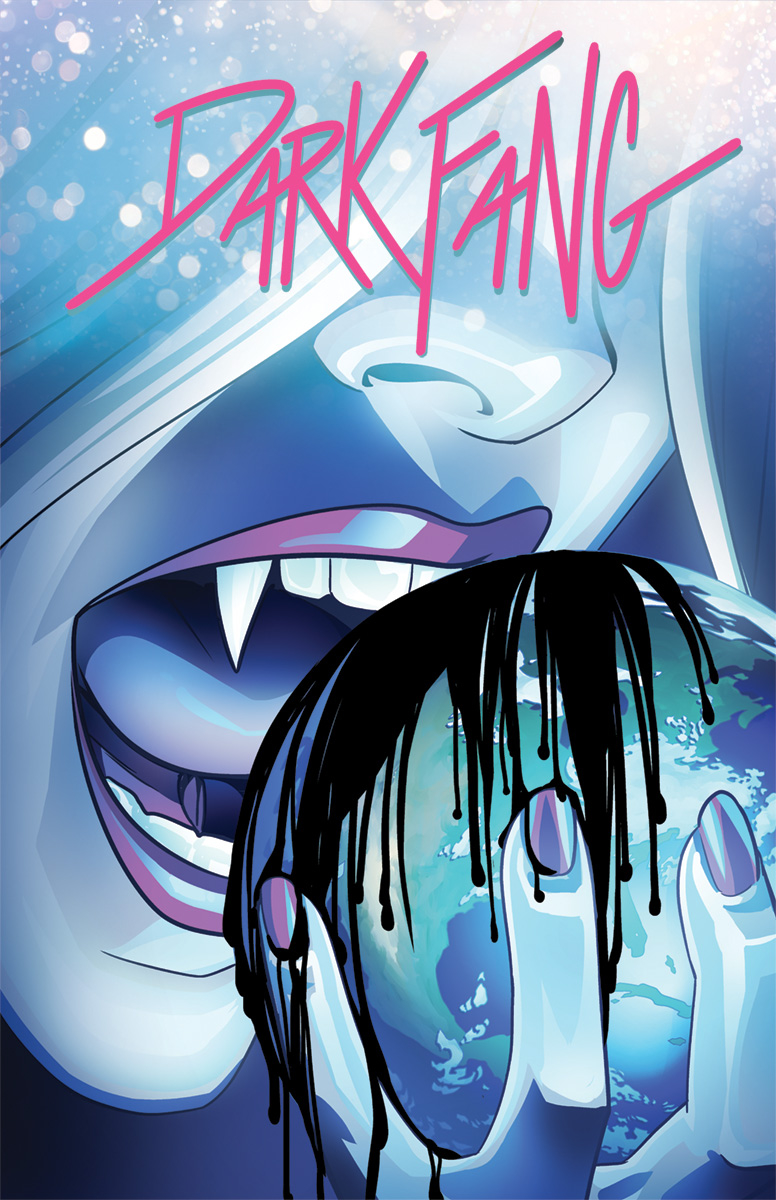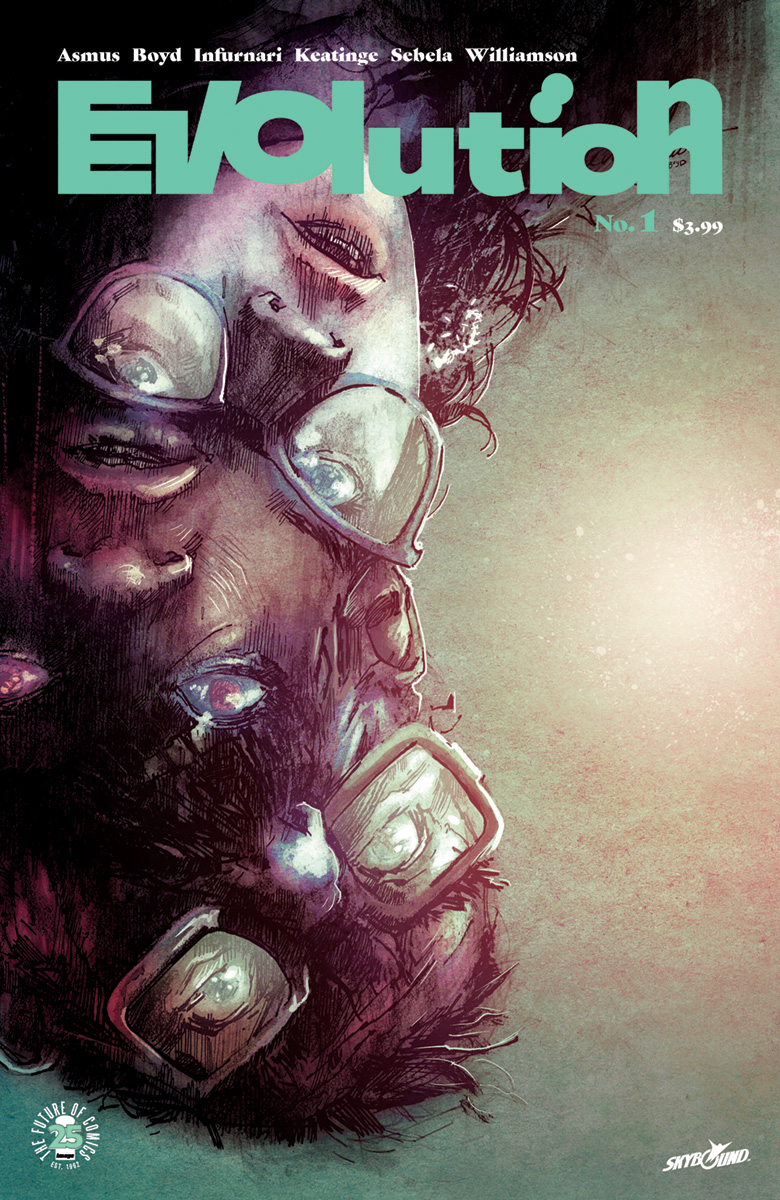 2000 AD PROG #2057
ADVENTURE TIME COMICS #17 
AMAZING SPIDER-MAN #791 LEGACY
AQUAMAN #30
ASH VS AOD #5 (OF 5) 
BATMAN #35
BATMAN WHO LAUGHS #1 (METAL)
BATWOMAN #9
BEN REILLY SCARLET SPIDER #10 LEGACY
BEN REILLY SCARLET SPIDER #10 LEGACY LENTICULAR VARIANT
BLACK SCIENCE #33 
BLOODSHOT SALVATION #3 
BOMBSHELLS UNITED #6
BRIGGS LAND LONE WOLVES #6 (OF 6)
BRILLIANT TRASH #1 
BUG THE ADVENTURES OF FORAGER #5 (OF 6) 
CHAMPIONS #14 LEGACY
CURSE WORDS #10 
DARK FANG #1 
DEADPOOL VS OLD MAN LOGAN #2 (OF 5)
DEFENDERS #7 LEGACY
DESCENDER #26
DF WALKING DEAD #163 BLOOD RED GAUDIANO SGN 
DOCTOR STRANGE #381 LEGACY
EAST OF WEST #35
EVOLUTION #1 
FAMILY TRADE #2
FENCE #1
GENERATION GONE #5 
GRAVEDIGGERS UNION #1 RETAILER APPRECIATION VAR
GREEN LANTERNS #35
GRIMM FAIRY TALES #10 
GUARDIANS OF GALAXY #147 LEGACY
HAWKEYE #12
INCREDIBLE HULK #710 LEGACY
INJUSTICE 2 #14
INVINCIBLE #142 
JAMES BOND KILL CHAIN #5 (OF 6) 
JENNY FINN #1 (OF 4)
JUSTICE LEAGUE #33 METAL
KILLER INSTINCT #2 
MAESTROS #2 
MIGHTY THOR #701 LEGACY
MINKY WOODCOCK GIRL WHO HANDCUFFED HOUDINI #1
MISFIT CITY #7
MY LITTLE PONY LEGENDS OF MAGIC #8 
NEIL GAIMAN AMERICAN GODS SHADOWS #9 
NIGHTWING #33
NINJA-K #1 
NOT BRAND ECHH #14 LEGACY
PENNY DREADFUL #7 
PETER PARKER SPECTACULAR SPIDER-MAN #297 LEGACY
PETER PARKER SPECTACULAR SPIDER-MAN #297 LEGACY LENTICULAR VARIANT
PUNISHER #218 LEGACY
PUNISHER #218 LEGACY LENTICULAR VARIANT
PUPPET MASTER CURTAIN CALL #1 
RASPUTIN VOICE OF DRAGON #1 (OF 5)
REALM #3 
RINGSIDE #13 
SECRET WARRIORS #8 LEGACY
SKIN & EARTH #5 (OF 6) 
SPIDER-MEN II #4 (OF 5)
STAR WARS DARTH VADER #8
STAR WARS DOCTOR APHRA #14
SUPER SONS #10
SUPERMAN #35
TMNT GHOSTBUSTERS II #3 
TRINITY #15
WARHAMMER 40000 FALLEN #2 (OF 4)
WEAPON X #11
WICKED & DIVINE #33 
WILD STORM #9
WONDER WOMAN CONAN #3 (OF 6)
WWE SURVIVORS SERIES 2017 SPECIAL #1
WYNONNA EARP SEASON ZERO #5 (OF 5) 
X-MEN BLUE #15 LEGACY
Set Up Or Add To A Subscription