Every Wednesday is New Comic Book Day at Get Ready Comics! We are proud to bring a wide selection and variety of different comics from a range of publishers to our shop. We often have over 70 new titles in for New Comic Book Day ranging from new series, one-shots and ongoing titles from publishers including; DC, Marvel, Image, Dark Horse, IDW, Valiant, Aftershock, Titan, Boom! Studios, Dynamite and much more. We provide an excellent subscription service to many of our customers – why not join them and ensure you do not miss out on your favourite comic books each month?
We have listed what new titles we have coming in this week at Get Ready Comics. If you want to subscribe to any of the titles listed (if you can't see what you are looking for – let us know and we will order it in), simply scroll to the end of the page and fill in our subscription form.
OUR PICK OF THE WEEK
DOOMSDAY CLOCK #1 (of 12) DC Comics
(W) Geoff Johns (A/CA) Gary Frank
DC Comics presents to you a 12-issue maxiseries from the critically acclaimed team of writer Geoff Johns, artist Gary Frank and colorist Brad Anderson. You are not prepared for what lies ahead within these pages, good readers.
---
NEW SERIES & ONE-SHOTS
BETTY AND VERONICA VIXENS #1 Archie Comics
(W) Jamie L Rotante (A/CA) Eva Cabrera
New Ongoing Series! The toughest gang in Riverdale is one you'd least expect: the Vixens, led by Riverdale High's own Betty and Veronica!

DEMON HELL IS EARTH #1 (OF 6) DC Comics
(W) Andrew Constant (A/CA) Brad Walker, Andrew Hennessy
Jason Blood and Etrigan: the best of enemies, destined to spend eternity bound together. When a haunting vision leads Jason to Death Valley, a supernatural weapon is unleashed, radically transforming not only the land, but also Blood…and the Demon. The worst, though, is yet to come, as hell begins to make its way into our world. Don't miss the start of this horrifying miniseries, where Etrigan and Blood's relationship will be changed forever!
DR RADAR #1 Titan Comics
(W) Noel Simsolo (A) Bezian (CA) Francesco Francavilla
Paris 1920. A gentleman detective plays a deadly game with a criminal mastermind, Doctor Radar, while investigating a series of horrific deaths! An atmospheric masterpiece perfect for fans of pulp noir and deadly criminal masterminds!
IMAGINARY FIENDS #1 (OF 6) DC Comics/Vertigo
(W) Tim Seeley (A) Stephen Molnar (CA) Richard Pace
"Polly Peachpit." Those were the words ten-year-old Brinke Calle said when she was found covered in her own blood by the woods in rural Cannon Falls, MN. Her best friend, Melba, had just attempted to murder her because a spider girl named Polly Peachpit told her to.
Since that day, Melba has spent seven years in a mental health facility. Tomorrow is her eighteenth birthday. Tomorrow, she'll be transferred to a federal prison. Tomorrow, her real sentence will begin. That is, until she receives a visit from FBI Agent Virgil Crockett. Crockett explains that there is another world beyond ours, where hungry spectral aliens stalk the minds of the impressionable and weak. These things, called IMPs (Interdimensional Mental Parasites) feed on compliance. They convince hosts to do things for them, and the more they feed, the stronger they become. More IMPs stream into the world each day, invisible to everyone but his or her hosts. After years of drugs and counseling, Polly and Melba have developed a unique relationship-and to Crockett, this relationship represents something her people can work with. In exchange for release from prison, Crockett asks Melba (and Polly) to serve as IMP hunters. For Melba, it's a chance to prove that she's innocent, convinced to murder by a monster…a monster she must now unleash.
SILVER SABLE WILD PACK #36 LEGACY Marvel Comics
(W) Christa Faust (A) Paulo Siqueira (CA) Mahmud A. Asrar
SILVER AND BOLD Part 1 (OF 1)
After faking her own death, SILVER SABLE is back in the mercenary game, and this time she REALLY might not survive! In the wake of Norman Osborn's control of the Symkarian government, one of Sable's operations goes south, and she finds herself and a small group of hostages trapped in the clutches of a dangerous group of terrorists! With no equipment and no back up Sable has to make sure that she and the innocents trapped with her find their way out alive. Piece of cake.

THANOS #13 LEGACY Marvel Comics
(W) Donny Cates (A/CA) Geoff Shaw
THANOS WINS Part 1
Ask the most powerful beings in the Marvel Universe how they fear the universe will end, and in their most honest moment, they will answer with two words… THANOS WINS. Now… see what happens when he does.PLUS: Includes 3 bonus MARVEL PRIMER PAGES!
Parental Advisory
VOID TRIP #1 (OF 5) Image Comics
(W) Ryan O'Sullivan (A/CA) Plaid Klaus
From writer RYAN O'SULLIVAN (Turncoat, The Evil Within, Warhammer 40,000) and illustrator PLAID KLAUS (Turncoat), comes the story of Ana and Gabe, the last two humans left alive in the galaxy. They're low on fuel, they're low on food, and they're low on psychedelic space froot, but they're still determined to make it to the promised land: hippy-paradise, super-planet Euphoria. This is the story of their journey, the friends and enemies they made along the way, and how the universe responded to those who dared to live freely within it.
"Beautiful, drugged, and hilarious sci-fi from an alternate universe where the only Captain America anyone cares about is the one in Easy Rider."-KIERON GILLEN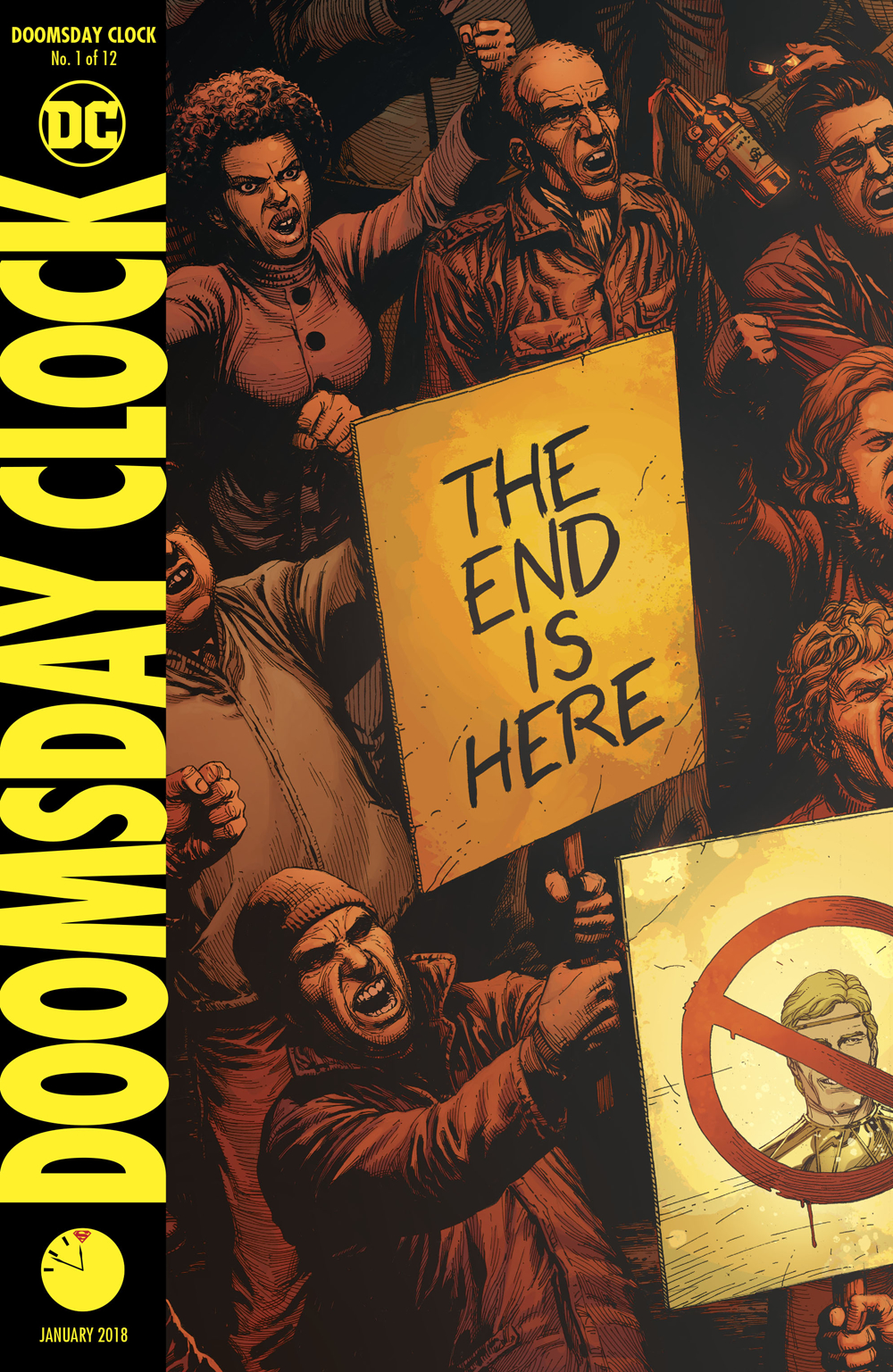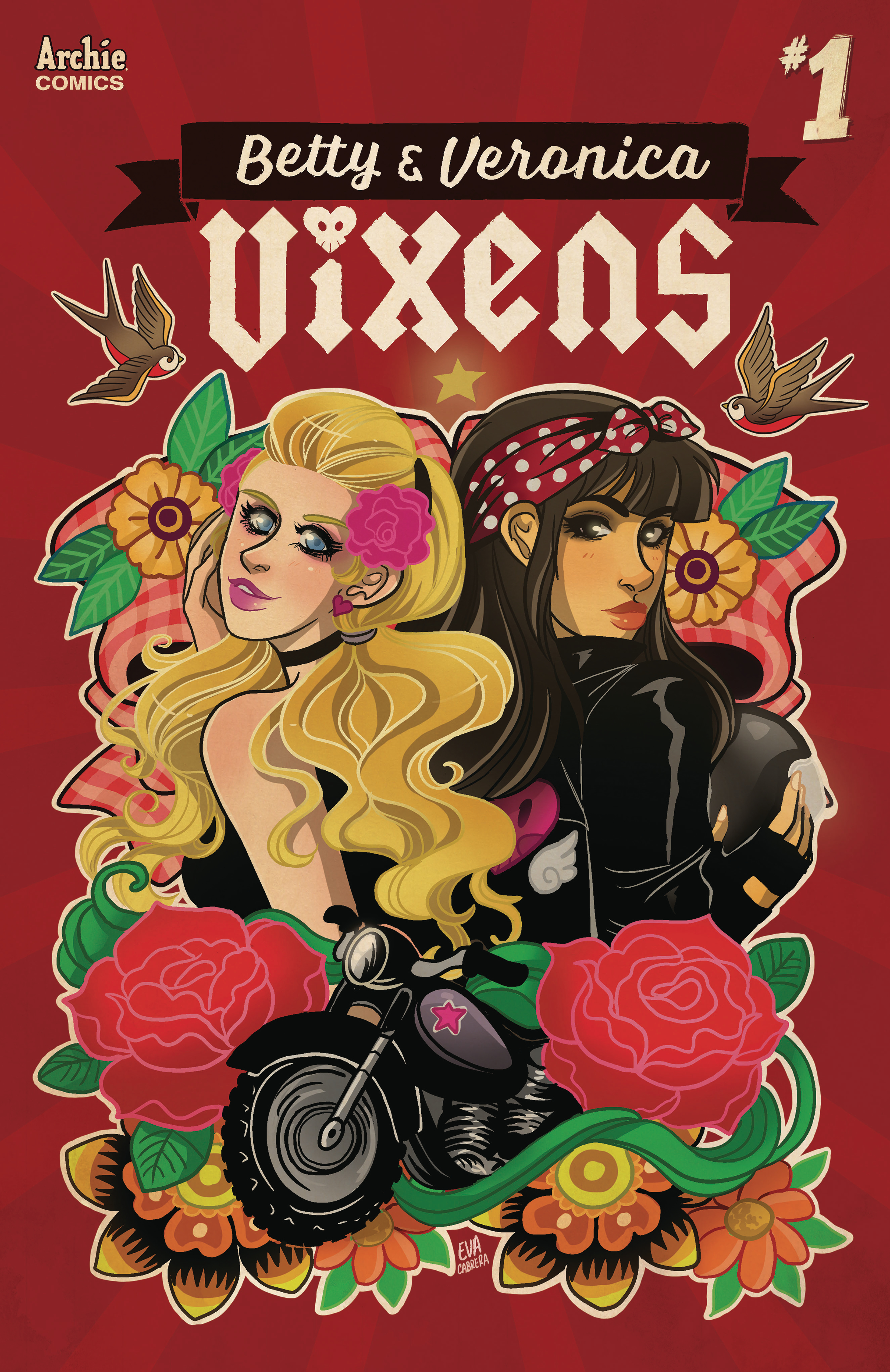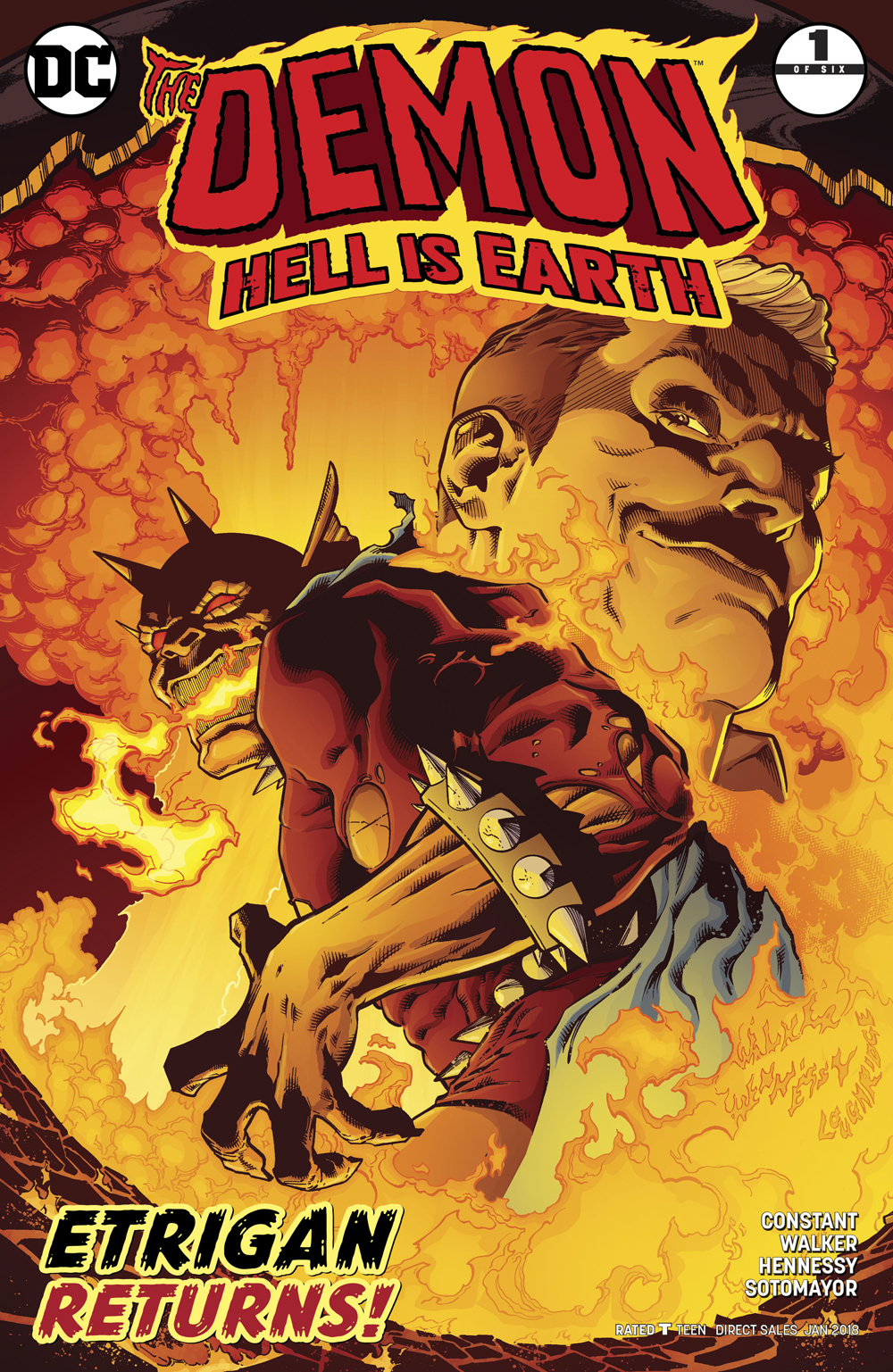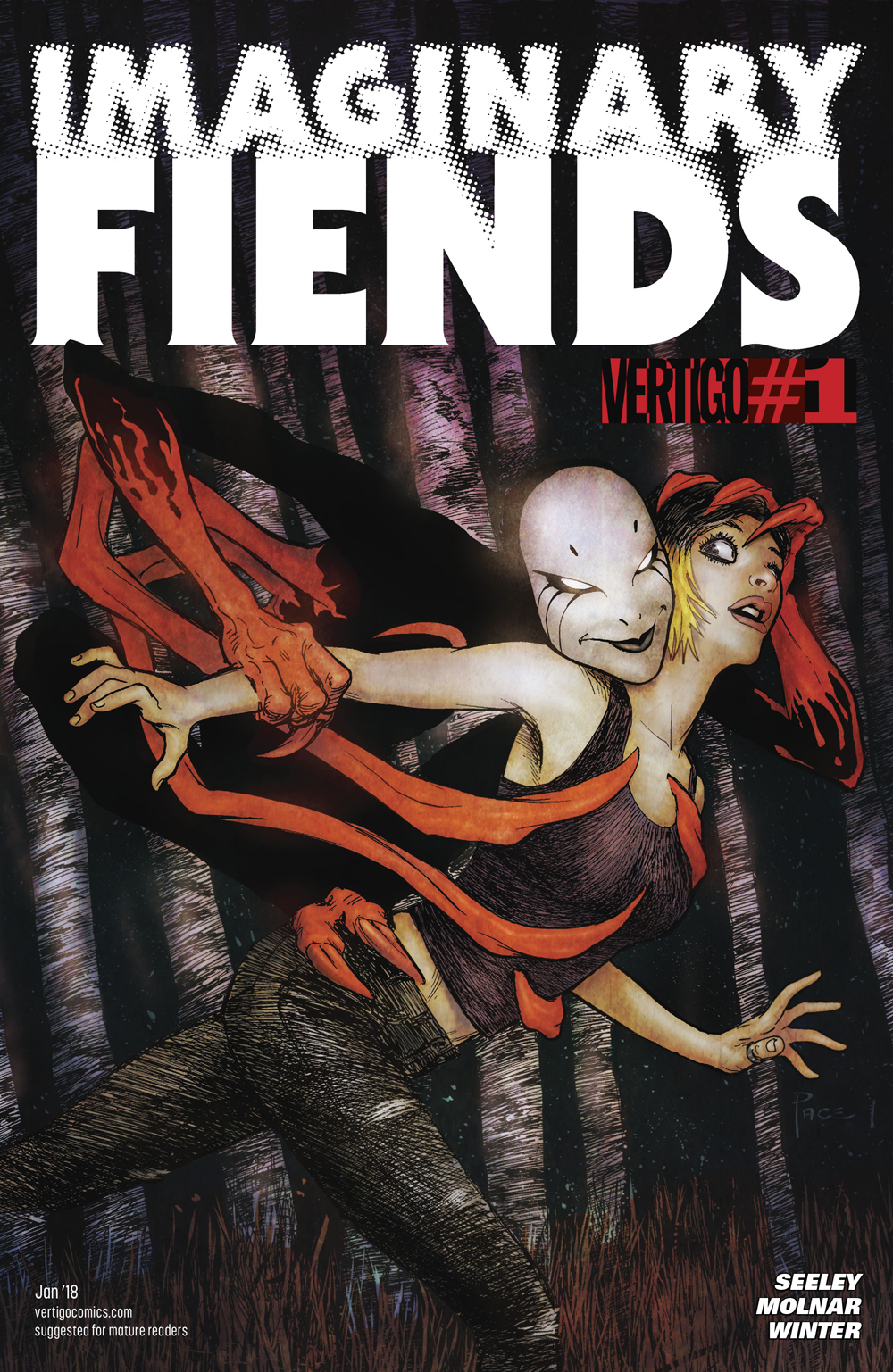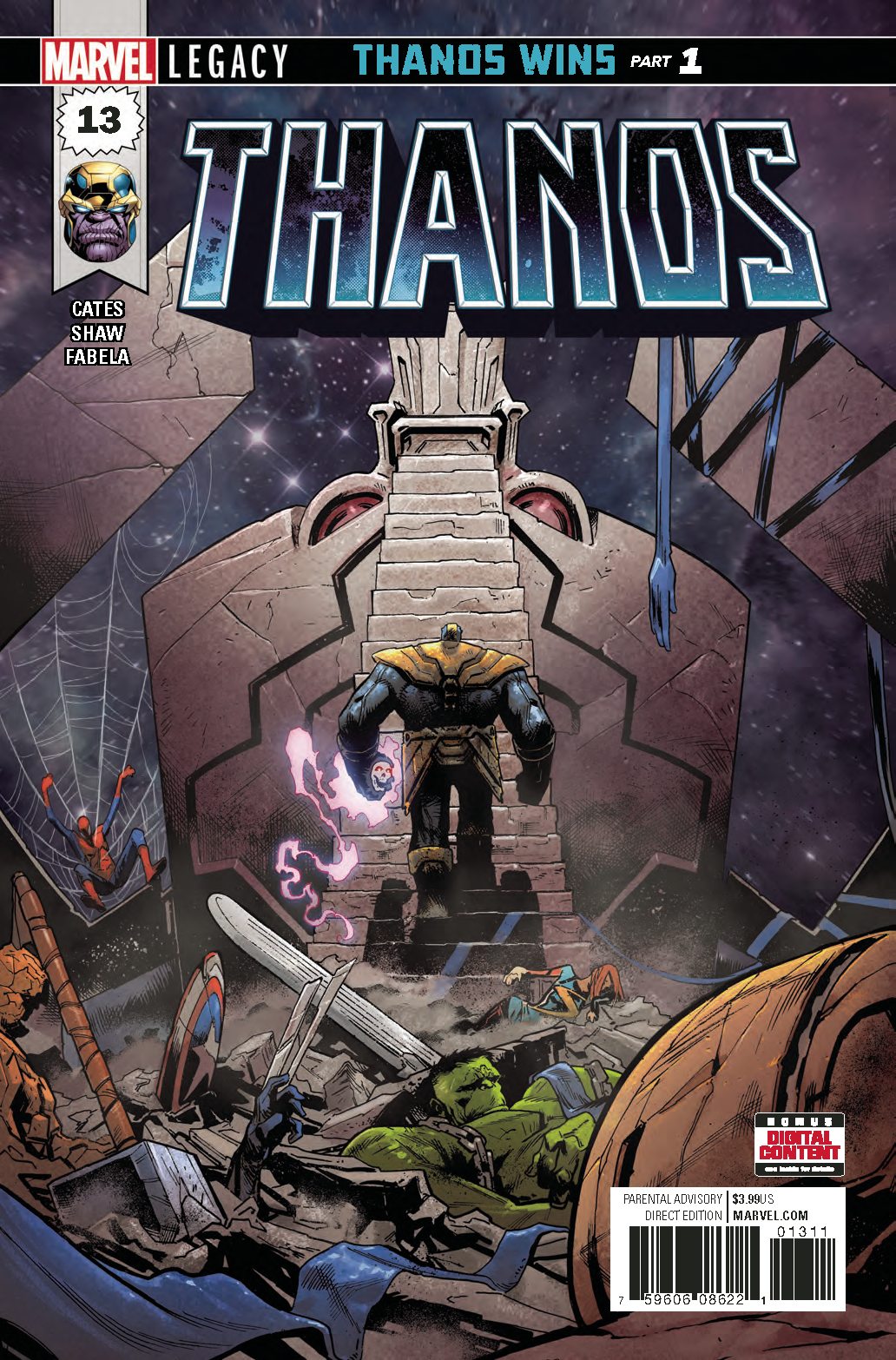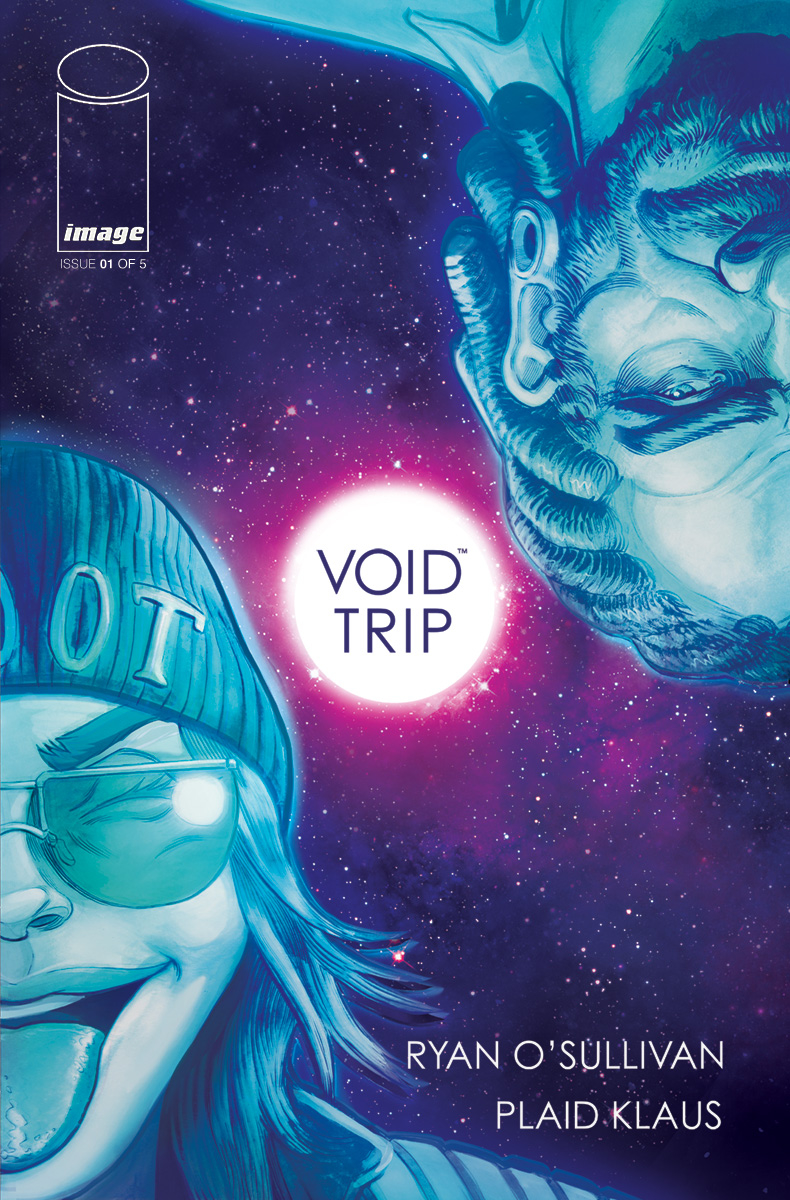 2000 AD PROG #2058
ACTION COMICS #992
ALL NEW WOLVERINE #27 LEGACY
AMAZING SPIDER-MAN RENEW YOUR VOWS #13 LEGACY
ANGELIC #3
AQUAMAN #30
BATGIRL #17
BATMAN BEYOND #14
BEN REILLY SCARLET SPIDER #7
BETTY AND VERONICA VIXENS #1 
BIG TROUBLE IN LITTLE CHINA OLD MAN JACK #3 
BLACK PANTHER #167 LEGACY
BLUE BEETLE #15
CABLE #151 LEGACY
CAPTAIN MARVEL #126 LEGACY
COPPERHEAD #16
DEMON HELL IS EARTH #1 (OF 6)
DETECTIVE COMICS #969
DOOM PATROL #9 
DOOMSDAY CLOCK #1 (OF 12)
DOOMSDAY CLOCK #1 (OF 12) LENTICULAR VAR ED
DOOMSDAY CLOCK #1 (OF 12) FRANK VAR ED
DOOMSDAY CLOCK #1 #1 (OF 12) 11 57PM RELEASE VAR ED
DR RADAR (STATIX) #1 
FLASH #35
GAME OF THRONES CLASH OF KINGS #6
GENIUS CARTEL #4 (OF 5) 
GFT GRIMM TALES OF TERROR VOL 3 #10
GHOST STATION ZERO #4 (OF 4) 
GLITTERBOMB FAME GAME #3 
GOD COMPLEX #2 
GOTHAM CITY GARAGE #4
GUARDIANS OF GALAXY TELLTALE SERIES #5 (OF 5)
HARD PLACE #4 (OF 5) 
HARLEY QUINN #32
HELLBLAZER #16
IMAGINARY FIENDS #1 (OF 6) 
INVINCIBLE IRON MAN #594 LEGACY
JAMES BOND SOLSTICE ONE SHOT
JESSICA JONES #14 LEGACY
JIMMYS BASTARDS #5
JUSTICE LEAGUE #33 METAL
JUSTICE LEAGUE OF AMERICA #19
KAMANDI CHALLENGE #11 (OF 12)
KINGSMAN RED DIAMOND #3 (OF 6) 
LUKE CAGE #167 LEGACY
MADE MEN #3 
MASS EFFECT DISCOVERY #3
MIGHTY MORPHIN POWER RANGERS #21 
MONSTERS UNLEASHED #8 LEGACY
MOON GIRL AND DEVIL DINOSAUR #25 LEGACY
NIGHTWING THE NEW ORDER #4 (OF 6)
OPTIMUS PRIME #13 
PESTILENCE #5
PUNISHER PLATOON #3 (OF 6)
RAT QUEENS #6 
REDNECK #7 
RICK & MORTY POCKET LIKE YOU STOLE IT #5 (OF 5) 
ROYALS #11 LEGACY
RUFF & REDDY SHOW #2 (OF 6)
RUGRATS #2
RUNAWAYS #3
SAUCER STATE #5 (OF 6)
SAVAGE DRAGON #228 
SHEENA #3 
SHERLOCK FRANKENSTEIN & LEGION OF EVIL #2 (OF 4)
SILVER SABLE WILD PACK #36 LEGACY
SNOTGIRL #8
SPIDER-MAN DEADPOOL #24 LEGACY
STAR WARS #39
SUICIDE SQUAD #30
SWORDQUEST #5 (OF 5)
TEEN TITANS #14
THANOS #13 LEGACY
THANOS #13 LEGACY LENTICULAR VARIANT
TMNT GHOSTBUSTERS II #4 
TMNT UNIVERSE #16 
TORCHWOOD THE CULLING #1 (OF 4) 
TORCHWOOD THE CULLING #2 (OF 4)
TRINITY #15
UNDERWINTER FIELD OF FEATHERS #2
UNSOUND #6 (OF 6)
VAN HELSING VS THE WEREWOLF #5
VOID TRIP #1 (OF 5) 
WARFRAME #2
WARHAMMER 40000 DAWN OF WAR #4 (OF 4) 
WAYWARD #25 
WONDER WOMAN #35
WORMWOOD GOES TO WASHINGTON #3 (OF 3) CVR A TEMPLE
WORMWOOD GOES TO WASHINGTON #3 (OF 3) CVR B TEMPLE
WWE #11
X-MEN GOLD #16 LEG
X-O MANOWAR (2017) #9 
Set Up Or Add To A Subscription