Every Wednesday is New Comic Book Day at Get Ready Comics! We are proud to bring a wide selection and variety of different comics from a range of publishers to our shop. We often have over 70 new titles in for New Comic Book Day ranging from new series, one-shots and ongoing titles from publishers including; DC, Marvel, Image, Dark Horse, IDW, Valiant, Aftershock, Titan, Boom! Studios, Dynamite and much more. We provide an excellent subscription service to many of our customers – why not join them and ensure you do not miss out on your favourite comic books each month?
We have listed what new titles we have coming in this week at Get Ready Comics. If you want to subscribe to any of the titles listed (if you can't see what you are looking for – let us know and we will order it in), simply scroll to the end of the page and fill in our subscription form.
OUR PICK OF THE WEEK
BATMAN CREATURE OF THE NIGHT #1 (OF 4) DC Comics
(W) Kurt Busiek (A/CA) John Paul Leon
Young Bruce Wainwright lost his parents in a violent crime…and in the real world, no superheroes exist to save the day. But as grief and rage builds inside Bruce until he feels he can't keep it inside anymore, something strange starts taking wing in the Gotham night! Perhaps Bruce's grief isn't inside him after all? Modern masters Kurt Busiek and John Paul Leon unite for the spiritual companion to the beloved SUPERMAN: SECRET IDENTITY, putting a new spin you've never seen before on the legend of Batman-and the dark emotions that drive him!
---
NEW SERIES & ONE-SHOTS
GIANTKILLERS #0 IDW Publishing
(W) Bart Sears, Ron Marz (A) Tom Raney (A/CA) Bart Sears
The foundation for the epic Bart Sears GIANTKILLERS saga starts here! This special double-sized issue presents a pair of short stories written and drawn by master storyteller Bart Sears, as well as writer Ron Marz and artist Tom Raney teaming up for the pivotal lead feature. Fantasy and science fiction clash head on as the grizzled warrior Arkon the Giantkiller must protect the young Auoro, destined to battle the evil Dread Lord Omin… if she can survive! More than 40 pages of stunning art and compelling story for the price of a single issue!
JIM HENSON LABYRINTH 2017 SPECIAL #1 Boom! Studios
(W) Adam Smith, Katie Cook, Alessandro Q. Ferrari, Jeff Stokely, Delilah S Dawson, Roger Langridge (A) Jared Cullum, Katie Cook, Jeff Stokely, Roger Langridge (CA) Derek Kirk Kim
Celebrate Jim Henson's Labyrinth with an all-new collection of short stories celebrating the various characters and creatures from the world of Labyrinth. Includes the never-before-told story of how Sir Didymus met his trusted steed Ambrosius. Also includes the story of a goblin running late to the famous "Dance Magic Dance" sequence from the film.

JOHN WICK #1 Dynamite Entertainment
(W) Greg Pak (A/CA) Giovanni Valletta
JOHN WICK: BOOK OF RULES PART ONE
When a young John Wick emerges from prison and embarks upon his first, epic vendetta, he comes up against a strange, powerful community of assassins and must learn how to master the Book of Rules that guides their lethal business. What are the Three Bills? Who is Calamity? And who was John Wick before he became the Baba Yaga? Here for the first time, read the thrilling origin story of John Wick, from "Planet Hulk" writer Greg Pak and "Dark Horse Presents" artist Giovanni Valletta.

MYSTIK U #1 (OF 3) DC Comics
(W) Alisa Kwitney (A) Mike Norton (CA) Julian Totino Tedesco
Leave the world of the mundane behind and step through the magical doors of Mystik U! After a tragic accident, a young Zatanna Zatara, under the guidance of Rose Psychic, enrolls in a mysterious university that teaches its students how to master their unique brands of magic. Will Zatanna fit in with her new classmates (Enchantress, Sargon the Sorcerer, Faust and more!) and unlock her true potential? Find out in this exciting bimonthly miniseries from novelist Alisa Kwitney (DESTINY) and Mike Norton (Revival, Runaways)!
NEW TALENT SHOWCASE 2017 #1 DC Comics
(W) David Accampo, Aaron Gillespie, Tony Patrick (A) Siya Oum, Sam Lotfi, Minkyu Jung, Lynne Yoshii, Matt Merhoff, Lalit Kumar Sharma (CA) Jim Lee, Scott Williams
The latest graduates from the DC Talent Development Workshops show off their skills in stories starring some of DC's greatest characters. In these tales, Poison Ivy fights an ancient demon, Doctor Fate is confronted by the cost of magic, Red Hood and Duke Thomas face off in a training day simulation and so much more!
OLD MAN LOGAN #31 LEGACY Marvel Comics
(W) Ed Brisson (A) Mike Deodato (CA) Mukesh Singh
THE SCARLET SAMURAI Part 1
Old Man Logan – the man who was Wolverine – is up against a foe like no other…the Hand! Logan's past comes back to haunt him when a former love drags him into battle with the Hand, who have bolstered their forces like never before. Just when things couldn't get any worse, Logan encounters the mysterious Scarlet Samurai! Will Logan be able to discover who she is and take down the Hand?
QUARRYS WAR #1 Titan Comics
(W) Max Allan Collins (A) Szymon Kudranski (CA) Alex Ronald
Written by renowned comic writer and author of the Quarry Hard Case Crime novels, Max Allen Collins (Road to Perdition, Batman, Action Comics Weekly) and illustrated by Szymon Kudranski (Batman: Streets of Gotham, Spider-Man, Spawn)
STAR TREK DISCOVERY #1 IDW Publishing
(W) Mike Johnson, Kirsten Beyer (A/CA) Tony Shasteen
Warp into adventure with this new comic book series that ties into the new Star Trek television show premiering in late September on CBS All Access in the U.S., the Space channel in Canada and Netflix throughout the rest of the world! Details remain secretive so we can't show you covers yet, but we can tell you that you won't want to miss this very special KLINGON-centric series. Be prepared for action, adventure, and Star Trek at its best!

STREET FIGHTER RELOADED #1 (OF 6) Udon Entertainment
(W) Ken Siu-Chong (A) Arnold Tsang, Alvin Lee (A/CA) Joe Madureira
Celebrating the 30th Anniversary of Street Fighter, UDON's very first comic story returns as a value-priced 6-issue mini-series! See how Ryu, Guile, Ken, and Chun-li first began their journeys to becoming true World Warriors! Reprints Street Fighter #1 (2003).
SWORD OF AGES #1 IDW Publishing
(W) Gabriel Rodriguez (A/CA) Gabriel Rodriguez
A mythic origin story you never expected to see! This winter, the Sword will be drawn for the first time ever, courtesy of writer/artist/Locke & Key co-creator Gabriel Rodriguez in a five-issue miniseries adventure of epic proportions! A young woman will become the first wielder of the most famous sacred weapon of all time to champion for her world's survival, inspiring a legion of heroes to join her struggle against a merciless alien force. The line between science fiction and magic might get fuzzy, but the line between heroes and villains will be drawn in blood. 
DC COMICS ANNUALS
AQUAMAN ANNUAL #1
(W) Philip Kennedy Johnson (A/CA) Max Fiumara
Aquaman's dream of unity between surface and sea has come true! A utopia of human and Atlantean ingenuity, and a symbol of harmony between the two cultures, the city of Crownspire is Arthur Curry's greatest achievement. There Aquaman, Mera, and Tom Curry live in content. But who built Crownspire? Where is Murk? And what exactly is Tom Curry?
Something is very wrong with Aquaman's world, and if he doesn't find out soon he may never live to see another day.
BATMAN ANNUAL #2
(W) Tom King (A) Michael Lark (A/CA) Lee Weeks
Travel back in time with us to see the early days of the Bat and the Cat. What was Bruce and Selina's first date? How did this rivalry blossom into romance, and then go right back to being a rivalry again? Tom King reteams with his BATMAN/ELMER FUDD collaborator Lee Weeks to show us a little young love with capes and cowls. And a little crimefighting, too.
GREEN ARROW ANNUAL #1
(W) Ben Percy (A) Eleonora Carlini (CA) Jamal Campbell
Christmas is a time for reflection, relatives and… revenge! So says Count Vertigo, who returns to Seattle to send Oliver Queen on a violent, mind-bending journey into his own past and future. The hidden secrets of GREEN ARROW are laid bare in this oversize special that tests the already tenuous bonds between Team Arrow, featuring the long-awaited returns of Shado, Diggle and the dark archer Merlyn!
INJUSTICE 2 ANNUAL #1
(W) Tom Taylor, M. K. Perker, Brian Buccellato (A) Marco Santucci, Marco Santucci, Jamal Campbell, David Yardin, Pop Mhan (CA) Bruno Redondo, Juan Albarran
"Paradise Lost." Ever since the overthrow of Superman's regime, Wonder Woman – his most trusted ally – has been held a prisoner on her native Themyscira. How did she come to this low point? What is it about the Wonder Woman of this world that made her so very different from any other incarnation and susceptible to Superman's brutal, world- conquering vision? When was love lost and when did the greatest heart harden? The tragic story is told here. Also includes a new backup story written by Brian Buccellato with art by Pop Mhan.
JUSTICE LEAGUE OF AMERICA ANNUAL #1
(W) Steve Orlando (A/CA) Kelley Jones
Lobo's secret – revealed! Only Batman has known why Lobo is in the JLA – until now! The Main Man's secret is laid bare when he recruits Black Canary alone for a mission into deep space to take on one of the nastiest bastiches the galaxy's ever known. But will this be a one-way trip for Canary? Legendary artist Kelley Jones joins series writer Steve Orlando to find out in what promises to be one of the greatest Lobo epics ever told!
SUPER SONS ANNUAL #1
(W) Peter J. Tomasi (A) Paul Pelletier (CA) Jorge Jimenez
"SUPER-PETS UNLEASHED"! The World's Furriest team Krypto and Titus-together at last! Tired of the boys stealing the spotlight, the doggy duo lead the Super Sons on a canine-powered epic!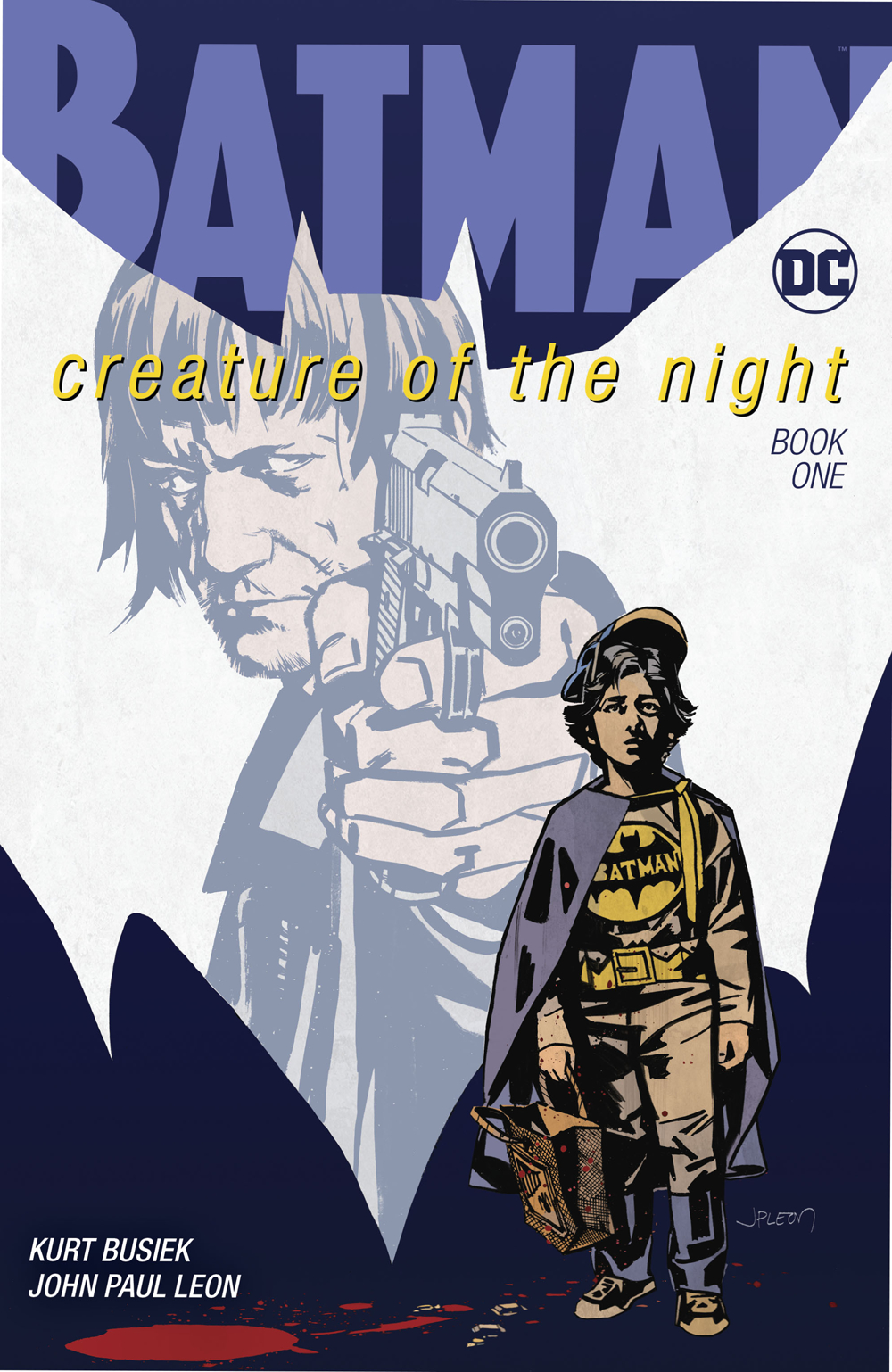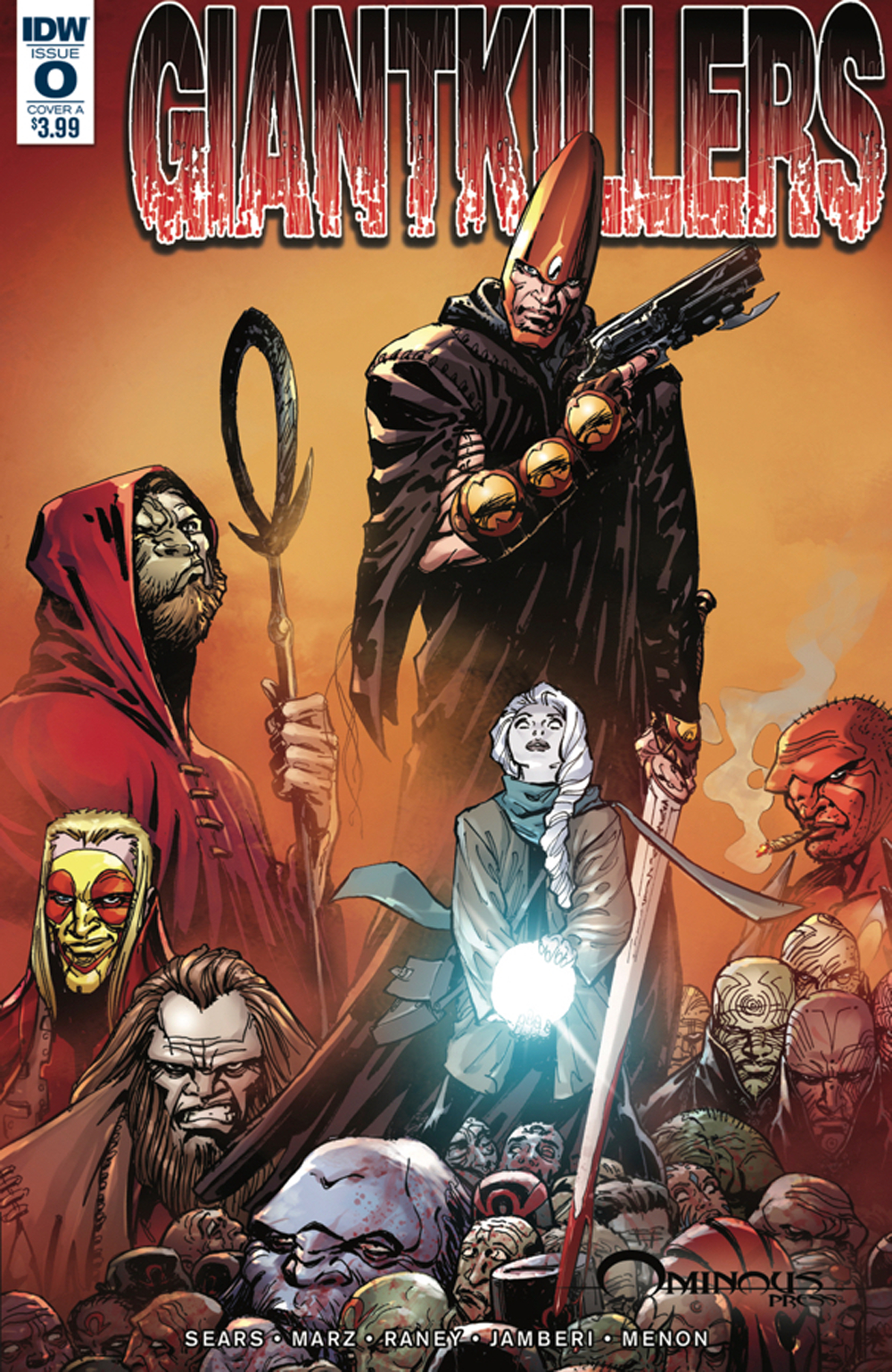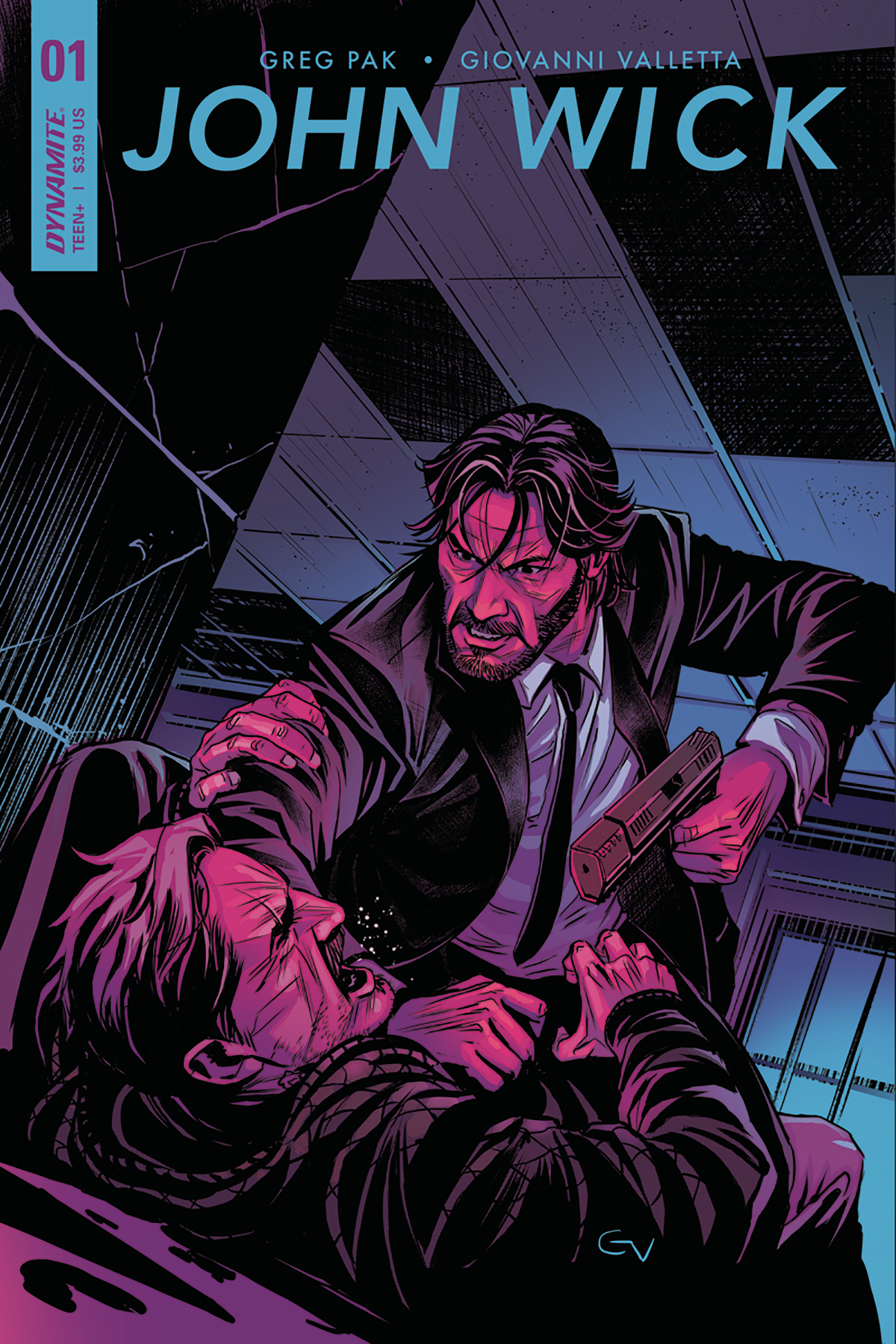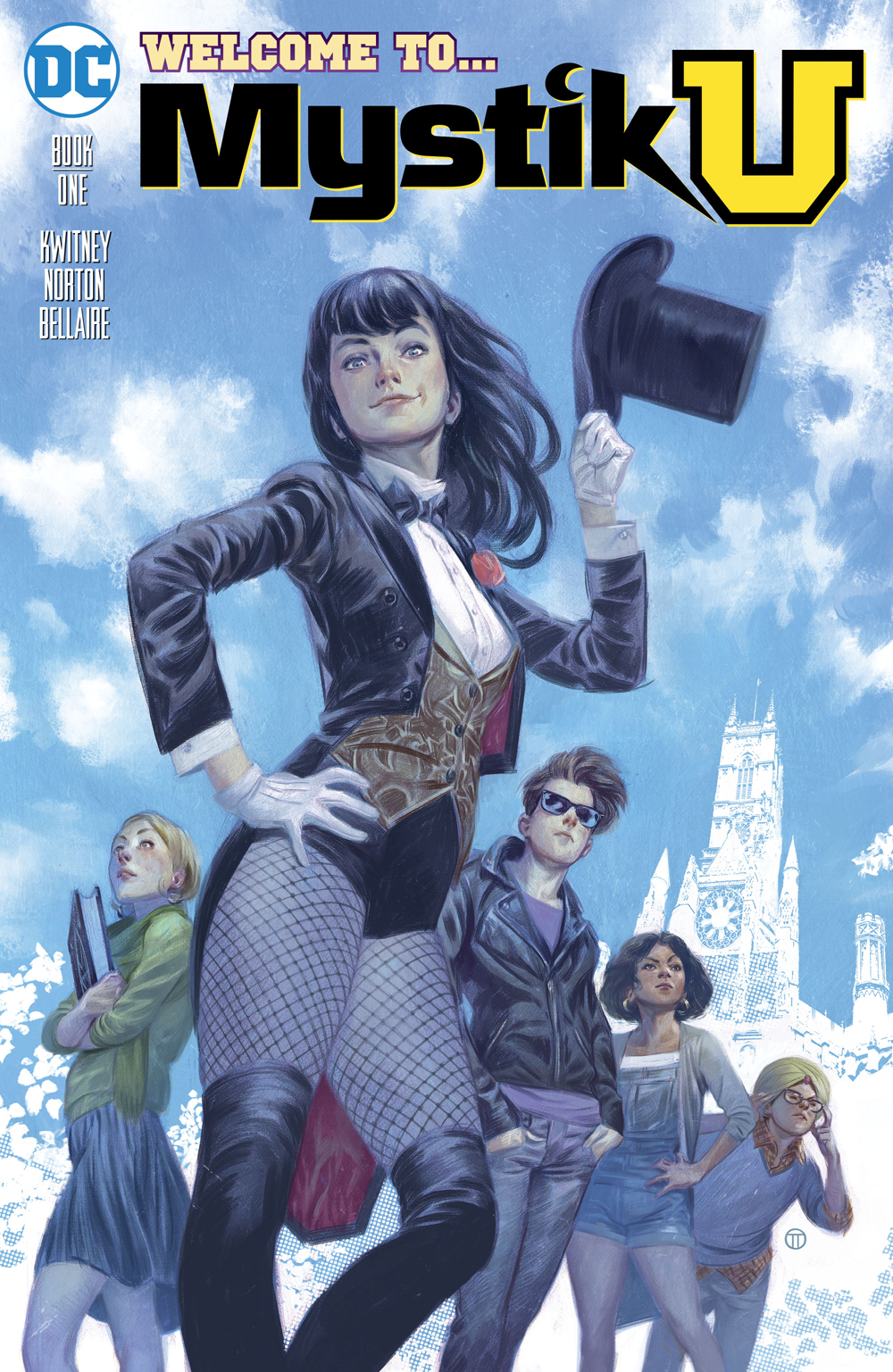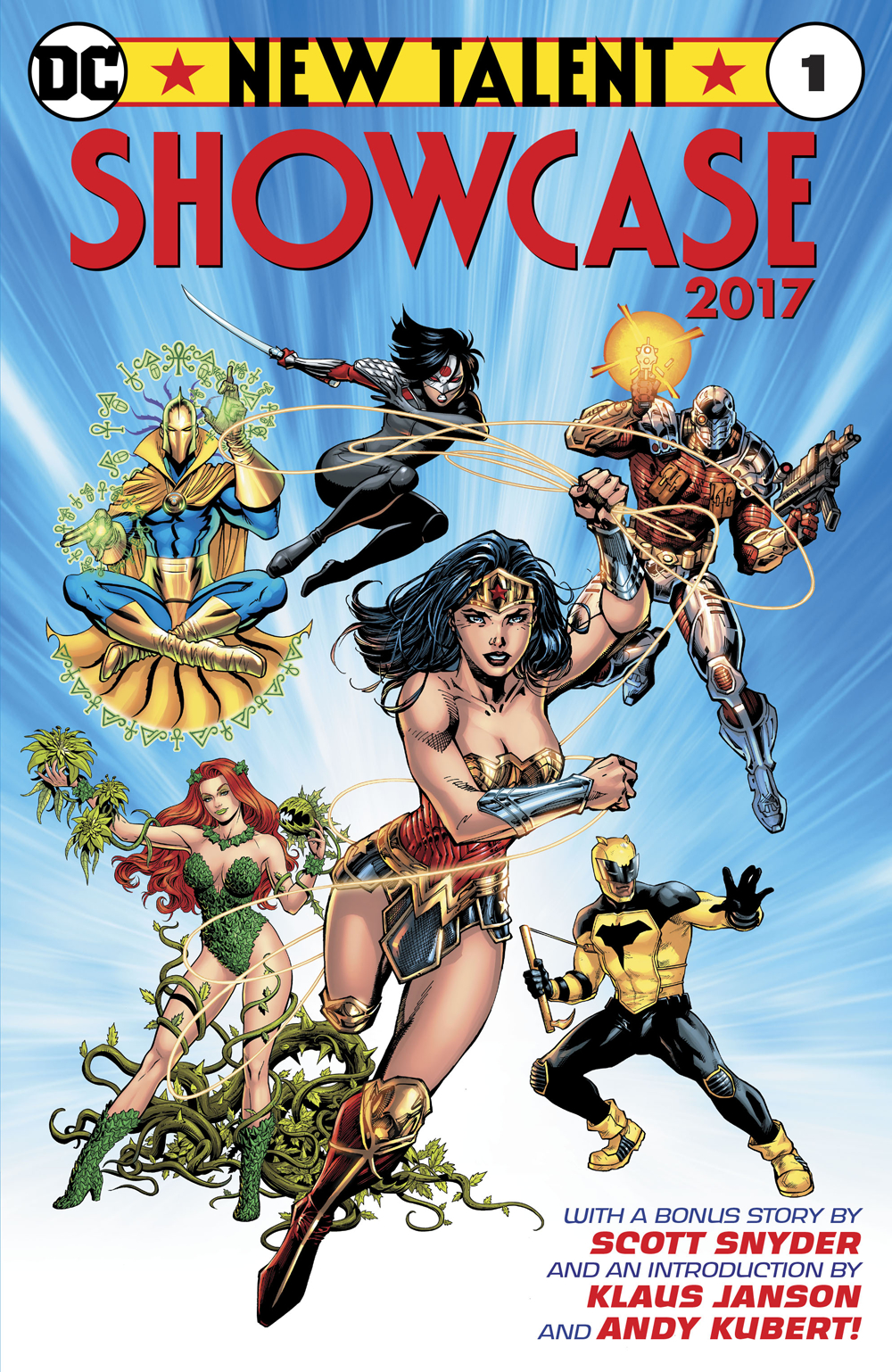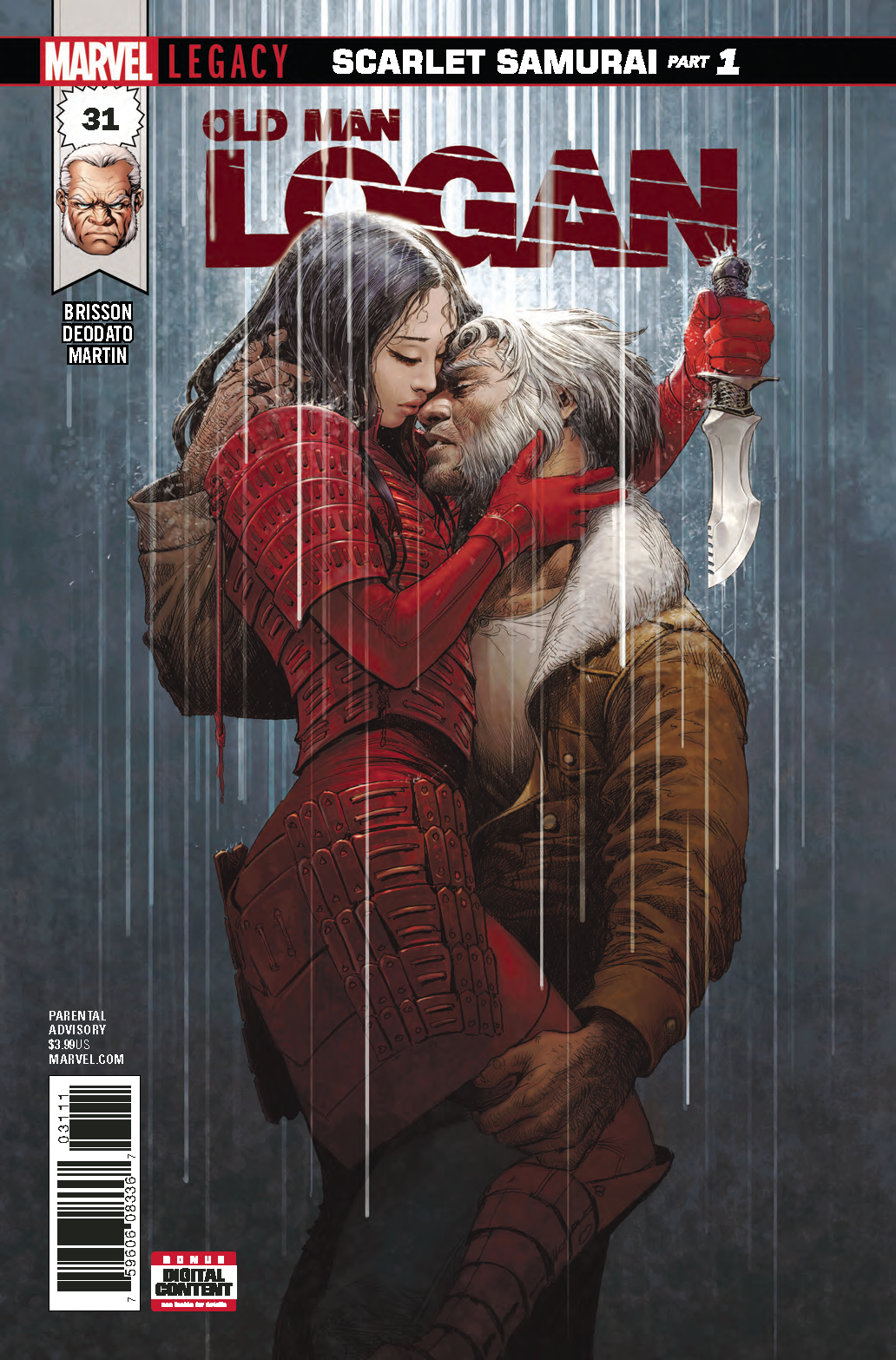 PREVIEWS #351 DECEMBER 2017 
MARVEL PREVIEWS VOL 05 #5 NOVEMBER 2017 
2000 AD PROG #2059
AMERICA #9 LEGACY
AQUAMAN ANNUAL #1
BATMAN ANNUAL #2
BATMAN CREATURE OF THE NIGHT #1 (OF 4)
BEAUTY #17 
BETTIE PAGE #5 
BLACK MAGICK #9 
BLACK SCIENCE #33 
CAPTAIN KRONOS #3 
DARK ARK #3
DARK DAYS THE FORGE & THE CASTING DIRECTORS CUT #1
DARKHAWK #51 LEGACY
GIANTKILLERS #0 
GREEN ARROW ANNUAL #1 
HACK SLASH RESURRECTION #2
HAL JORDAN AND THE GREEN LANTERN CORPS #33 
IMAGE PLUS #4 (WYTCHES THE BAD EGG PT 4) 
INJUSTICE 2 ANNUAL #1
JEAN GREY #9 LEGACY
JIM HENSON LABYRINTH 2017 SPECIAL #1
JOHN WICK #1
JUSTICE INC FACES OF JUSTICE #4 (OF 4)
JUSTICE LEAGUE OF AMERICA ANNUAL #1
KILL OR BE KILLED #14 
LAZARUS X PLUS 66 #5 (OF 6) 
MAESTROS #2 
MANIFEST DESTINY #32
MOON KNIGHT #189 LEGACY
MYSTIK U #1 (OF 3)
NEW TALENT SHOWCASE 2017 #1
OLD MAN LOGAN #31 LEGACY
OLD MAN LOGAN #31 LEGACY LENTICULAR VARIANT
QUARRYS WAR #1 
RICK & MORTY #32
ROM VS TRANSFORMERS SHINING ARMOR #5 
SACRED CREATURES #5 
SECRET WARRIORS #9 LEGACY
SPAWN #280 
SPIDER-GWEN #26 LEGACY
SPY SEAL #4
STAR TREK BOLDLY GO #14 
STAR TREK DISCOVERY #1 
STAR WARS #38
STAR WARS JEDI REPUBLIC MACE WINDU #4 (OF 5)
STAR WARS POE DAMERON #21
STREET FIGHTER RELOADED #1 (OF 6)
STREET FIGHTER VS DARKSTALKERS #7 (OF 8)
SUPER SONS ANNUAL #1
SWORD OF AGES #1 
TAROT WITCH OF THE BLACK ROSE #107 
TMNT GHOSTBUSTERS II #5 
TRANSFORMERS LOST LIGHT #11 
VAMPIRELLA #8 
VENOM #158 LEGACY
WAR MOTHER #4
WWE SURVIVORS SERIES 2017 SPECIAL #1
X-FILES JFK DISCLOSURE #2 (OF 2)
X-MEN BLUE #16 LEGACY
Set Up Or Add To A Subscription