Every Wednesday is New Comic Book Day at Get Ready Comics! We are proud to bring a wide selection and variety of different comics from a range of publishers to our shop. We often have over 70 new titles in for New Comic Book Day ranging from new series, one-shots and ongoing titles from publishers including; DC, Marvel, Image, Dark Horse, IDW, Valiant, Aftershock, Titan, Boom! Studios, Dynamite and much more. We provide an excellent subscription service to many of our customers – why not join them and ensure you do not miss out on your favourite comic books each month?
We have listed what new titles we have coming in this week at Get Ready Comics. If you want to subscribe to any of the titles listed (if you can't see what you are looking for – let us know and we will order it in), simply scroll to the end of the page and fill in our subscription form.
NEW SERIES
WE RECOMMEND
DOOMSDAY CLOCK #1 (OF 12) Second Print DC Comics
(W) Geoff Johns (A/CA) Gary Frank
DC Comics presents to you a 12-issue maxiseries from the critically acclaimed team of writer Geoff Johns, artist Gary Frank and colorist Brad Anderson. You are not prepared for what lies ahead within these pages, good readers.

DOOMSDAY CLOCK #2 (OF 12) DC Comics
(W) Geoff Johns (A/CA) Gary Frank
DC and Watchmen characters collide at last! The story that began in DC UNIVERSE: REBIRTH #1 comes to a thrilling and unexpected crescendo in the pages of this titanic twelve-issue series by the all-star team that brought you BATMAN: EARTH ONE and SHAZAM!
In this second chapter: The Dark Knight discovers another relic from the Watchmen world. Lex Luthor pays a devil's bargain. And killer clowns trek through Gotham seeking a madman.
WE RECOMMEND
HAWKMAN FOUND #1 (METAL) DC Comics
(W) Jeff Lemire (A) Bryan Hitch, Kevin Nowlan (CA) Liam Sharp
One of DC'S greatest heroes is missing! No one has seen or heard from Carter Hall-a.k.a. Hawkman-in years. Reincarnated repeatedly since the dawn of humanity, Hawkman has spent his many lives uncovering history's most fantastic mysteries, and now he has become one himself! Take a journey into the one of the darkest corners of the DC Universe as a mysterious man tries to piece together what happened to Hawkman, and how it all connects to the events of DARK NIGHTS: METAL!
WE RECOMMEND
BACK TO THE FUTURE: TIME MACHINE #1 IDW Publishing
(W) Bob Gale, John Barber (A/CA) Megan Levens
It's 1893 and at last, Doc Brown fulfills his promise to Clara as he's completed the project he's been working on: the Time Train! But where in time and space will the Brown family go on their inaugural trip? And what could possibly go wrong if and when they get there? Lots! Join Gale, Barber, and Megan Levens as they kick off the newest Back to the Future series!
WE RECOMMEND
PHOENIX RESURRECTION RETURN JEAN GREY #1 (OF 5) Marvel Comics
(W) Matthew Rosenberg (A) Leinil Francis Yu (CA) Skottie Young
She will return, like a Phoenix from the ashes.
Years ago, Jean Grey died and the X-Men mourned her. Since then, the world has changed, her teammates have lived without her and died without her. And now, when strange events start happening all over the world, those teammates can only come to one conclusion – the one true Jean Grey is back!
BONEHEAD #1 Image Comics
(W) Bryan Hill (A/CA) Rhoald Marcellius
"THE MASK IS WHO YOU ARE"
In a near future, a sprawling megalopolis sees the rise of "Boneheads" parkour-gangs that use neuro-linked helmets to augment their abilities and live for the thrill of physical risk. As a gang war threatens to tear the city apart, a mysterious Bonehead rises, a man with no past that might be the key to saving the city's future. From writer BRYAN HILL (POSTAL) and artist RHOALD MARCELLIUS ( Marvel's Contest of Champions ) comes a story about technological and human revolution.
JEM & THE HOLOGRAMS DIMENSIONS #1 IDW Publishing
(W) Kate Leth, Sophie Campbell (A) Sophie Campbell (A/CA) Tana Ford
Jem: Dimensions brings both new and beloved creators to the world of The Holograms! In a story by Kate Leth and Tana Ford, the Holograms throw a Dungeons and Dragons game night with Jerrica as the Dungeon Master, and even Synergy joins the fun! And in Sophie Campbell's story, the Misfits (plus some NEW faces) take a break to go on a ski trip, when all hell breaks loose…and so does Pizzazz's cat!
STAR WARS LAST JEDI STORMS OF CRAIT #1 (OF 1) Marvel Comics
(W) Ben Acker, Ben Blacker (A) Mike Mayhew (CA) Marco Checchetto
This December, the soon-to-be thrilling Star Wars: The Last Jedi rocks movie screens across the world…and the reverberations are felt all around a galaxy far, far away! First up, learn the secret of the mineral planet Crait! Long before it became a battleground between the Resistance and the First Order, Luke Skywalker and Leia Organa led the Rebellion there in search of a new home! From writers Ben Acker & Ben Blacker (Star Wars Join the Resistance) and artist Marco Checchetto (Star Wars: Shattered Empire) comes the backstory to this winter's biggest adventure!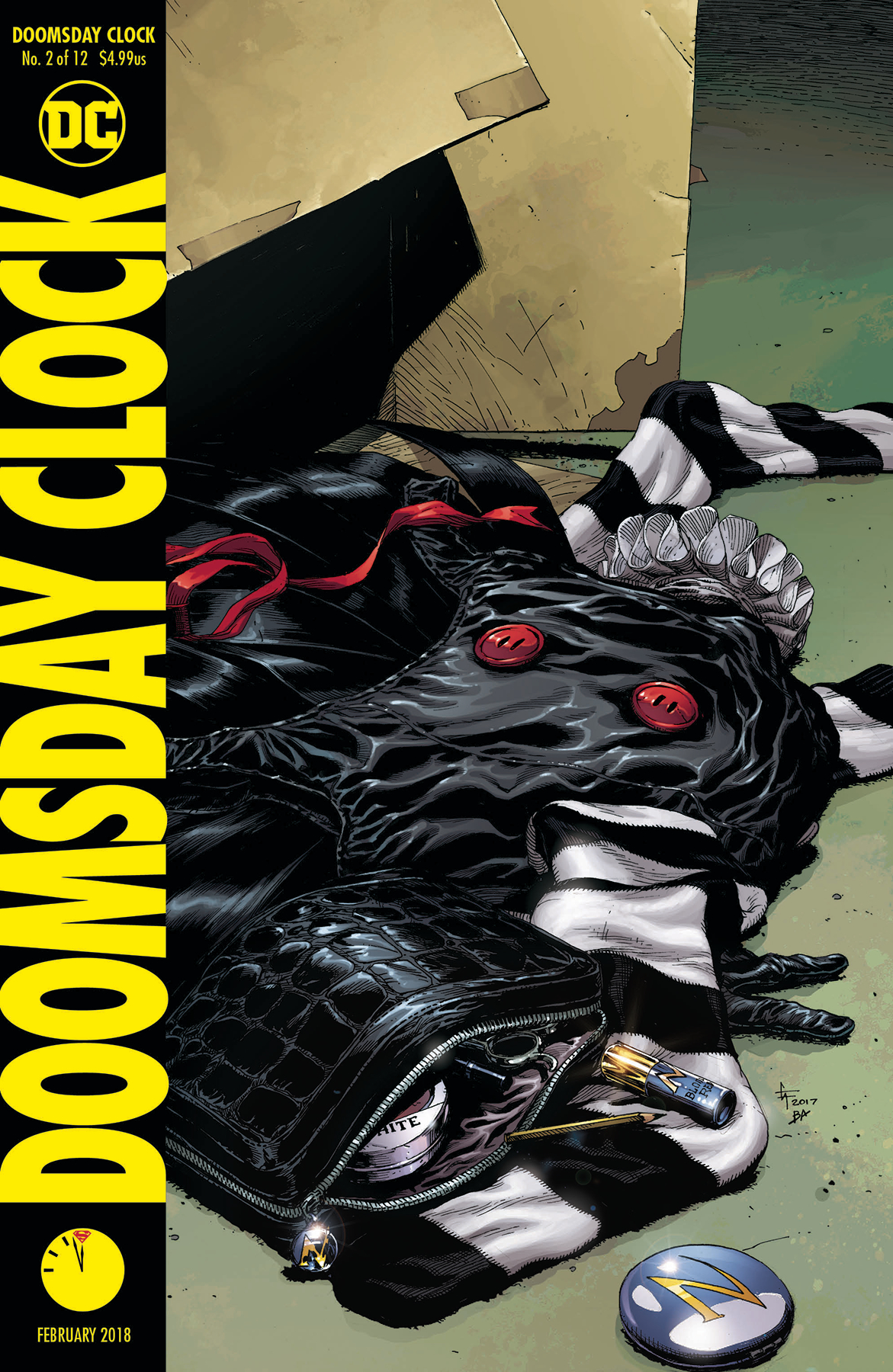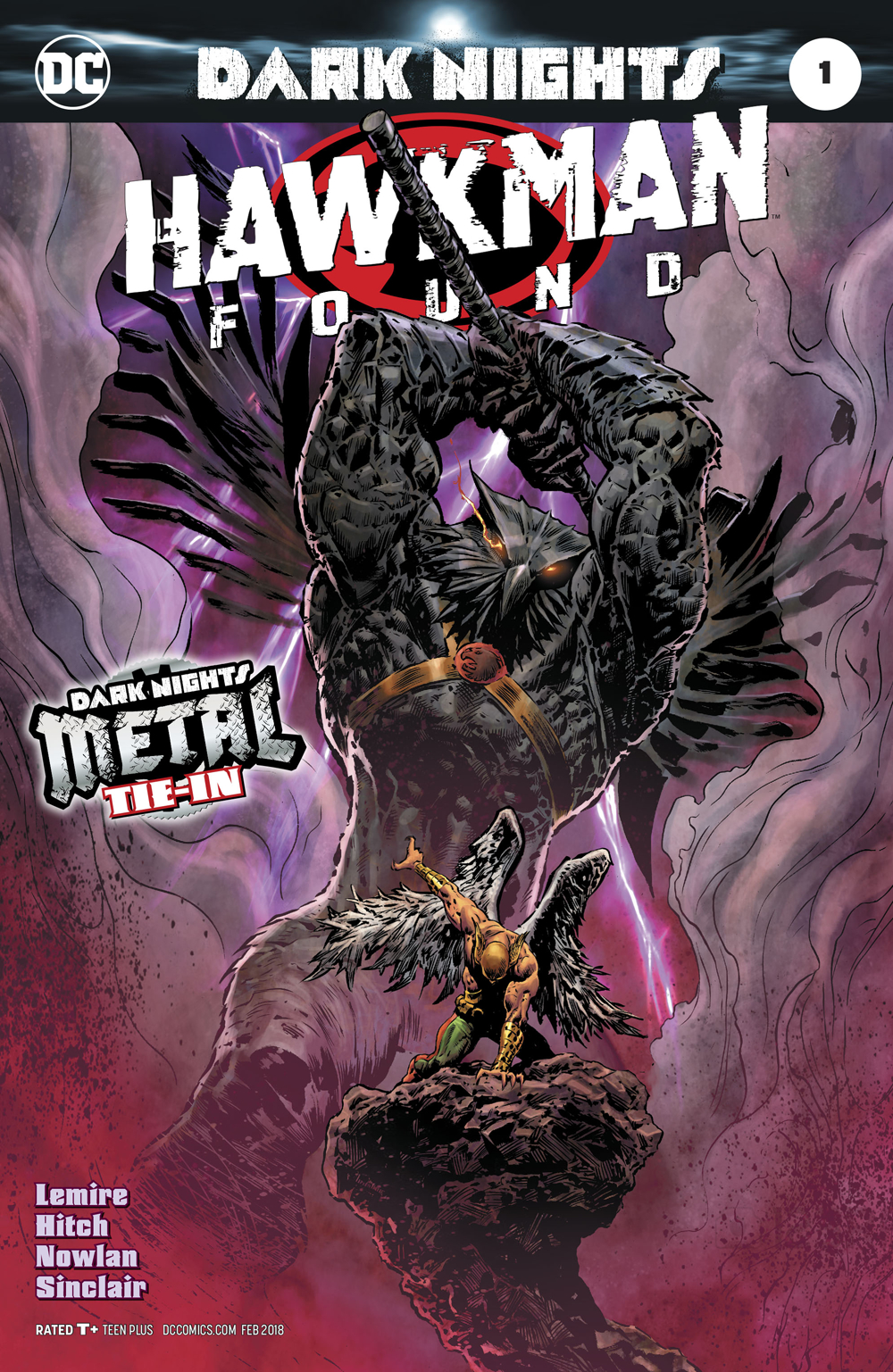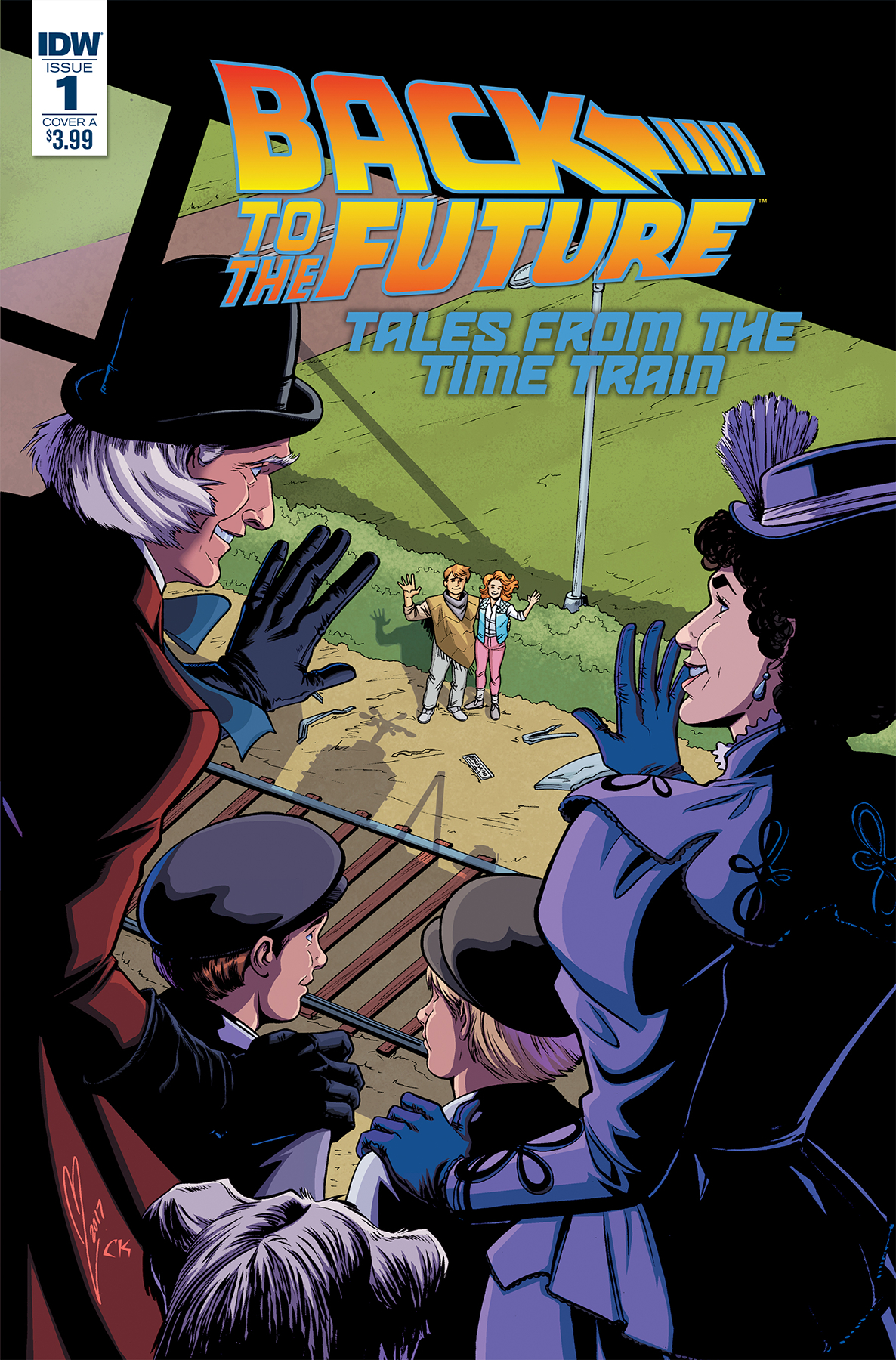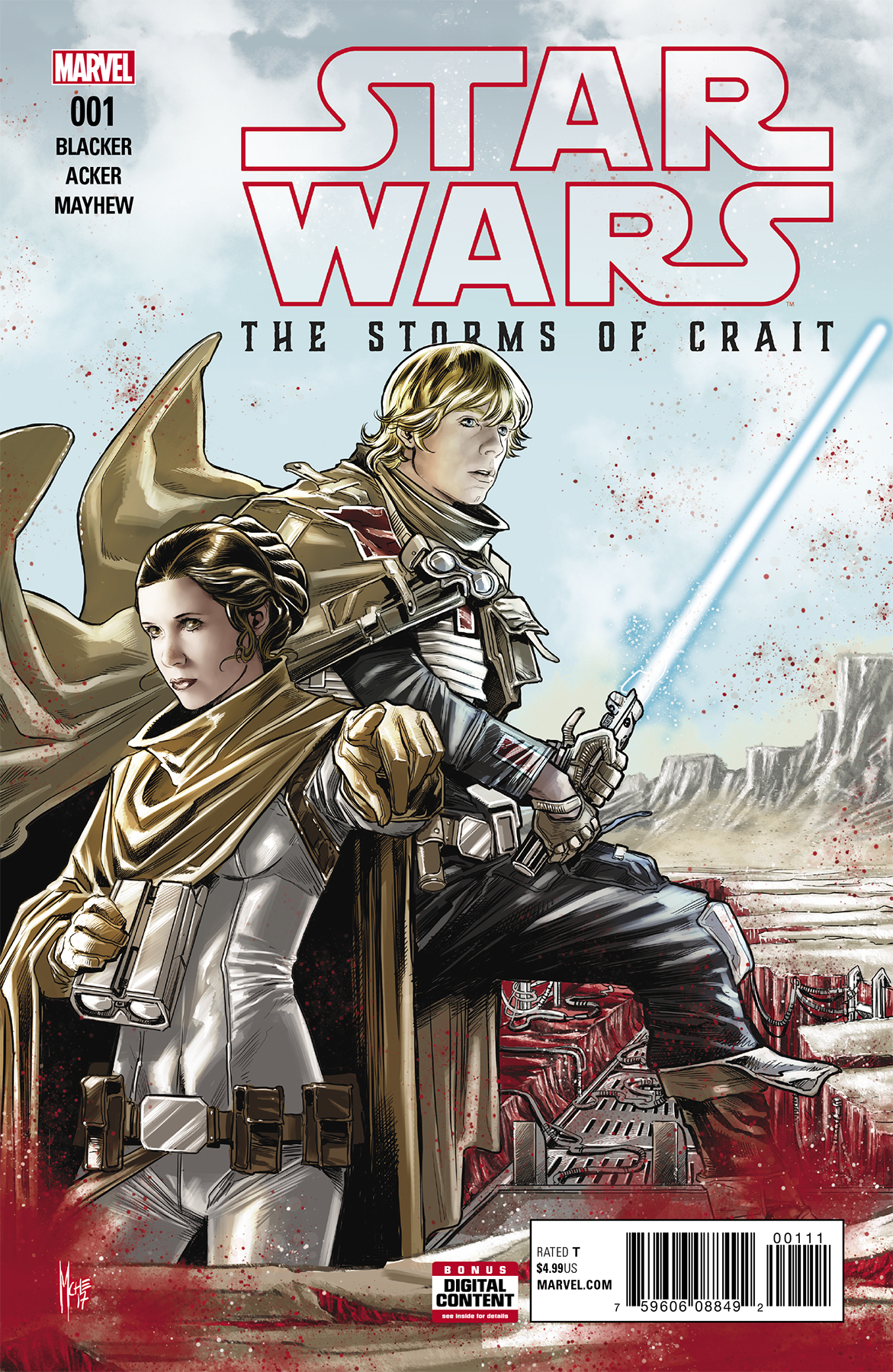 ACTION COMICS #994
AMAZING SPIDER-MAN #793 LEGACY
AMAZING SPIDER-MAN RENEW YOUR VOWS #14 LEGACY
BACK TO THE FUTURE TIME TRAIN #1 
BACK TO THE FUTURE TIME TRAIN #1 VARIANT
BATGIRL #18
BATMAN BEYOND #15
BATMAN CREATURE OF THE NIGHT #2 (OF 4)
BEAUTY #18 
BEN REILLY SCARLET SPIDER #12 LEGACY
BLACK PANTHER #168 LEGACY
BLUE BEETLE #16
BONEHEAD #1
CAPTAIN MARVEL #127 LEGACY
CINEMA PURGATORIO #13 
DARK NIGHTS METAL #1 DIRECTORS CUT
DEMON HELL IS EARTH #2 (OF 6)
DESPICABLE DEADPOOL #291 LEGACY
DETECTIVE COMICS #971
DOOMSDAY CLOCK #1 (OF 12) 2ND PTG
DOOMSDAY CLOCK #2 (OF 12)
DOOMSDAY CLOCK #2 (OF 12) VAR ED
FLASH #37
GASOLINA #4 
GFT DANCE OF THE DEAD #3 (OF 6)
GLITTERBOMB FAME GAME #4 (OF 4)
GO GO POWER RANGERS #5
GOTHAM CITY GARAGE #6
HACK SLASH RESURRECTION #3 
HAL JORDAN AND THE GREEN LANTERN CORPS #35
HAWKMAN FOUND #1
HELLBLAZER #17
IMAGE PLUS #5 (WYTCHES THE BAD EGG PT 5) 
INVINCIBLE IRON MAN #595 LEGACY
JAMES BOND KILL CHAIN #6 (OF 6) 
JEM & THE HOLOGRAMS DIMENSIONS #1 
JESSICA JONES #15 LEGACY
JUSTICE LEAGUE OF AMERICA #21
KAMANDI CHALLENGE #12 (OF 12)
MARVEL PREVIEWS VOL 04 #6 JANUARY 2018
MISFIT CITY #8 (OF 8)
MOON GIRL AND DEVIL DINOSAUR #26 LEGACY
MOON KNIGHT #190 LEGACY
MY LITTLE PONY LEGENDS OF MAGIC #9 
NIGHTWING THE NEW ORDER #5 (OF 6)
OUTCAST BY KIRKMAN & AZACETA #32 
PHOENIX RESURRECTION RETURN JEAN GREY LH #1 (OF 5)
PREVIEWS #352 JANUARY 2018 
PUNISHER PLATOON #4 (OF 6) 
RASPUTIN VOICE OF DRAGON #3 (OF 5)
REDNECK #8 
RICK & MORTY #33
RUFF & REDDY SHOW #3 (OF 6)
RUGRATS #3
SAVAGE DRAGON #230 
SECRET WARRIORS #11 LEGACY
SPIDER-MAN DEADPOOL #25 LEGACY
SPIDER-MEN II #5 (OF 5)
STAR TREK BOLDLY GO #15
STAR WARS JEDI REPUBLIC MACE WINDU #5 (OF 5)
STAR WARS LAST JEDI STORMS OF CRAIT #1 (OF 1)
STARGATE UNIVERSE BACK TO DESTINY #3
SUICIDE SQUAD #32
TEEN TITANS #15 (SONS OF TOMORROW)
THANOS #14 LEGACY
TRANSFORMERS LOST LIGHT #12 
UNDERWINTER FIELD OF FEATHERS #3 
VOID TRIP #2 (OF 5) 
WARHAMMER 40000 FALLEN #3 (OF 4) 
WONDER WOMAN #37
WWE #12
X-MEN BLUE #18 LEGACY
X-O MANOWAR (2017) #10 
Set Up Or Add To A Subscription