Every Wednesday is New Comic Book Day at Get Ready Comics! We are proud to bring a wide selection and variety of different comics from a range of publishers to our shop. We often have new series, one-shots and ongoing titles from publishers including; DC, Marvel, Image, Dark Horse, IDW, Valiant, Aftershock, Titan, Boom! Studios, Dynamite and much more. We provide an excellent subscription service to many of our customers – why not join them and ensure you do not miss out on your favourite comic books each month?
We have listed what new titles we have coming in this week at Get Ready Comics. If you want to subscribe to any of the titles listed (if you can't see what you are looking for – let us know and we will order it in), simply scroll to the end of the page and fill in our subscription form.
NEW SERIES
BATMAN AND THE SIGNAL #1 (OF 3) DC Comics
(W) Scott Snyder, Tony Patrick (A/CA) Cully Hamner
Batman may own the night, but with new villains emerging during the day he needs an ally to defend the city when he can't. Only one teen is up to the challenge, Duke Thomas. After months of training, he's ready to step out of the shadow of the bat to become his own kind of hero. Meet Gotham City's newest protector: The Signal! Spinning out of adventures in ALL-STAR BATMAN and WE ARE ROBIN, comics superstar Scott Snyder and newcomer Tony Patrick take our young hero to new heights in this exciting miniseries with artwork by Cully Hamner.
EXIT STAGE LEFT THE SNAGGLEPUSS CHRONICLES #1 DC Comics
(W) Mark Russell (A) Mike Feehan (CA) Ben Caldwell
It's 1953. While the United States is locked in a nuclear arms race with the Soviet Union, the gay Southern playwright known as Snagglepuss is the toast of Broadway. But success has made him a target. As he plans for his next hit play, Snagglepuss becomes the focus of the House Committee on Un-American Activities. And when powerful forces align to purge show business of its most subversive voices, no one is safe!
KOSHCHEI THE DEATHLESS #1 (OF 6) Dark Horse Comics
(W) Mike Mignola (A) Ben Stenbeck (CA) Mike Mignola
Hellboy's immortal foe! Sent to kill Hellboy by the Baba Yaga in Darkness Calls, Koshchei the Deathless hinted at a long and tragic life before being enslaved to the Russian witch. Now Koshchei relives every horrible act on his road to immortality and beyond, with none other than Hellboy himself-in Hell. Mignola returns to Hell and to the bizarre folklore that's filled some of his greatest books, reuniting with one of his favorite collaborators, Ben Stenbeck (Frankenstein Underground, Witchfinder: In The Service of Angels, Baltimore).
PLANET OF THE APES URSUS #1 Boom! Studios
(W) David Walker (A) Chris Mooneyham (CA) Paolo Rivera, Michael Allred
David F. Walker (Luke Cage) returns to the Planet of the Apes with artist Christopher Mooneyham (Five Ghosts) for a limited series about the franchise's most notorious villain!
General Ursus has always hated and feared mankind. Get a glimpse at his rise through the ranks to General and what experiences brought him to the Forbidden Zone.
RISE OF BLACK PANTHER #1 (OF 6) LEGACY Marvel Comics
(W) Ta-Nehisi Coates, Narcisse, Evan (A) Paul Renaud (CA) Brian Stelfreeze
SECRET ORIGIN OF THE BLACK PANTHER Part 1
Just in time for the highly anticipated film, witness the early years of the man who will come to rule one of the most scientifically advanced countries in the world! Wakanda has always kept itself isolated from Western society, but that's all about to change. Young T'Challa knows he is destined to become king, but when his father is brutally murdered by outsiders, he'll find himself taking up a mantle he may not be ready for. Experience never-before-seen drama from the reign of T'Chaka, the king whose death changes a nation's history forever. Learn about the mother T'Challa never knew. See how the world learns about this wondrous nation for the first time. Will the power of the Black Panther be enough to keep his country safe? Journalist Evan Narcisse makes his comics debut alongside acclaimed writer Ta-Nehisi Coates as they chronicle T'Challa's rise to the throne – and to the Panther legacy that made him an Avenger.
ROGUE & GAMBIT #1 (OF 5) LEGACY Marvel Comics
(W) Kelly Thompson (A) Pere Perez (CA) Kris Anka
Ring of Fire Part 1
Everybody's favorite X-couple is reunited! And boy, are they not happy about that… Kitty Pryde must send Rogue and Gambit on an undercover mission to find a group of kidnapped mutants. What they discover on this mission will shock them. But will it also bring them closer together…? It's a high-stakes adventure caper that only the two hottest X-Men can deliver!
SECRET WEAPONS #0 Valiant Entertainment
(W) Eric Heisserer (A) Adam Pollina (CA) Raul Allen
Before the fall of the Harbinger Foundation… Before the opening pages of SECRET WEAPONS
#1… Academy Award-nominated writer Eric Heisserer (Arrival) and legendary artist Adam
Pollina (X-Force) present all-new, standalone prelude to the year's best-selling independent
limited series! Meet high school senior Nikki Finch… She's a gifted athlete with an unusual set of medical ailments and high-aptitude test scores that have drawn the attention of an obscure and little-known NGO calling itself the Harbinger Foundation. With seemingly limitless resources at its disposal, the Harbinger Foundation has just offered Nikki a place in their newest class of recruits for a prestigious, but secretive, mission: to unlock her hidden potential via the invasive, dangerous and often deadly process known as "psiot activation"…
TRANSFORMERS VS THE VISIONARIES #1 (OF 5) IDW Publishing
(W) Magdalene Visaggio (A/CA) Fico Ossio
Cybertron has been invaded. The Transformers encounter unwelcome guests at the heart of Cybertron-and they may not have their hosts' best interests at heart. Refugees from another world, the Visionaries' startling magical abilities could make them powerful allies… or dangerous enemies.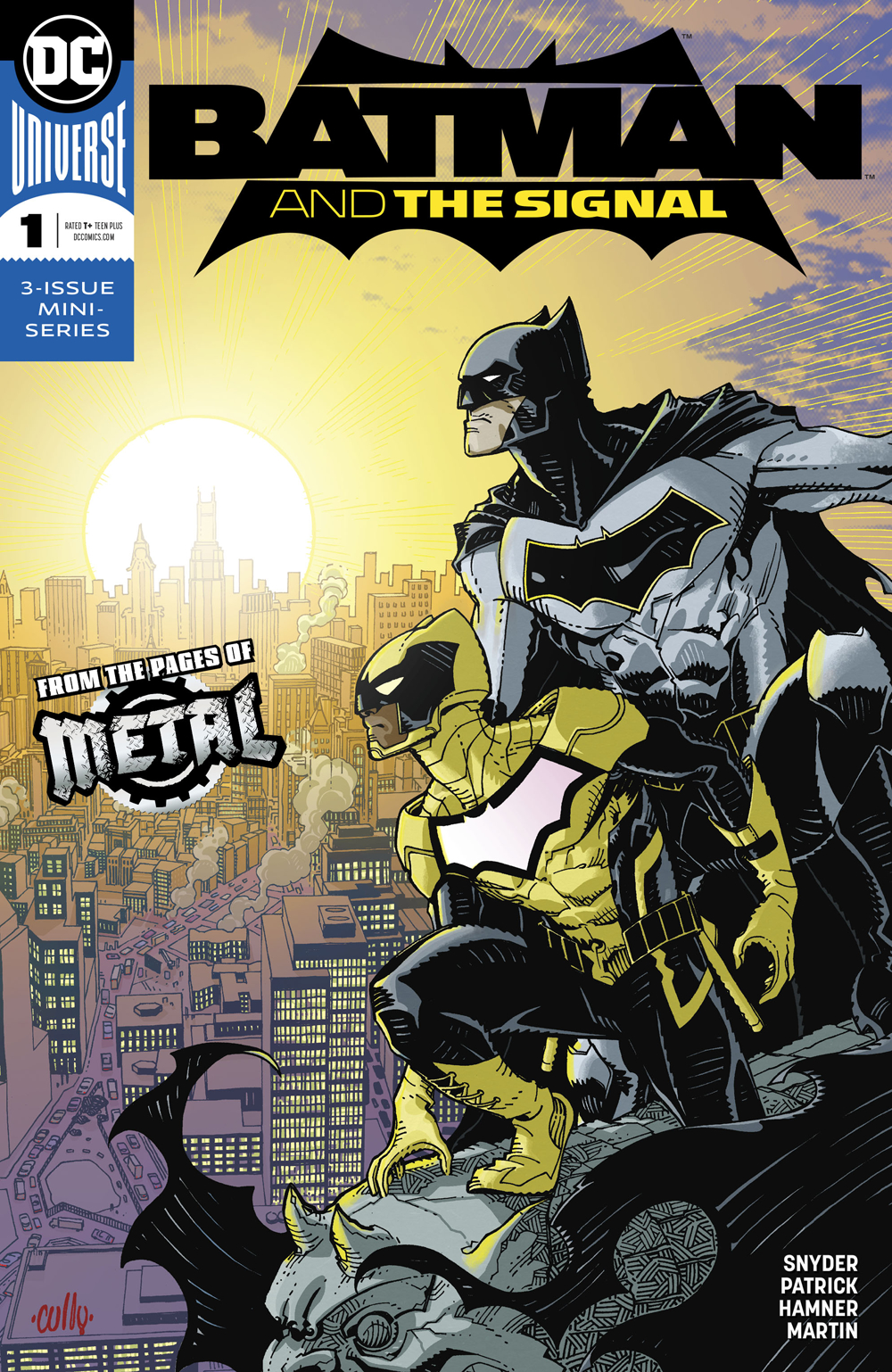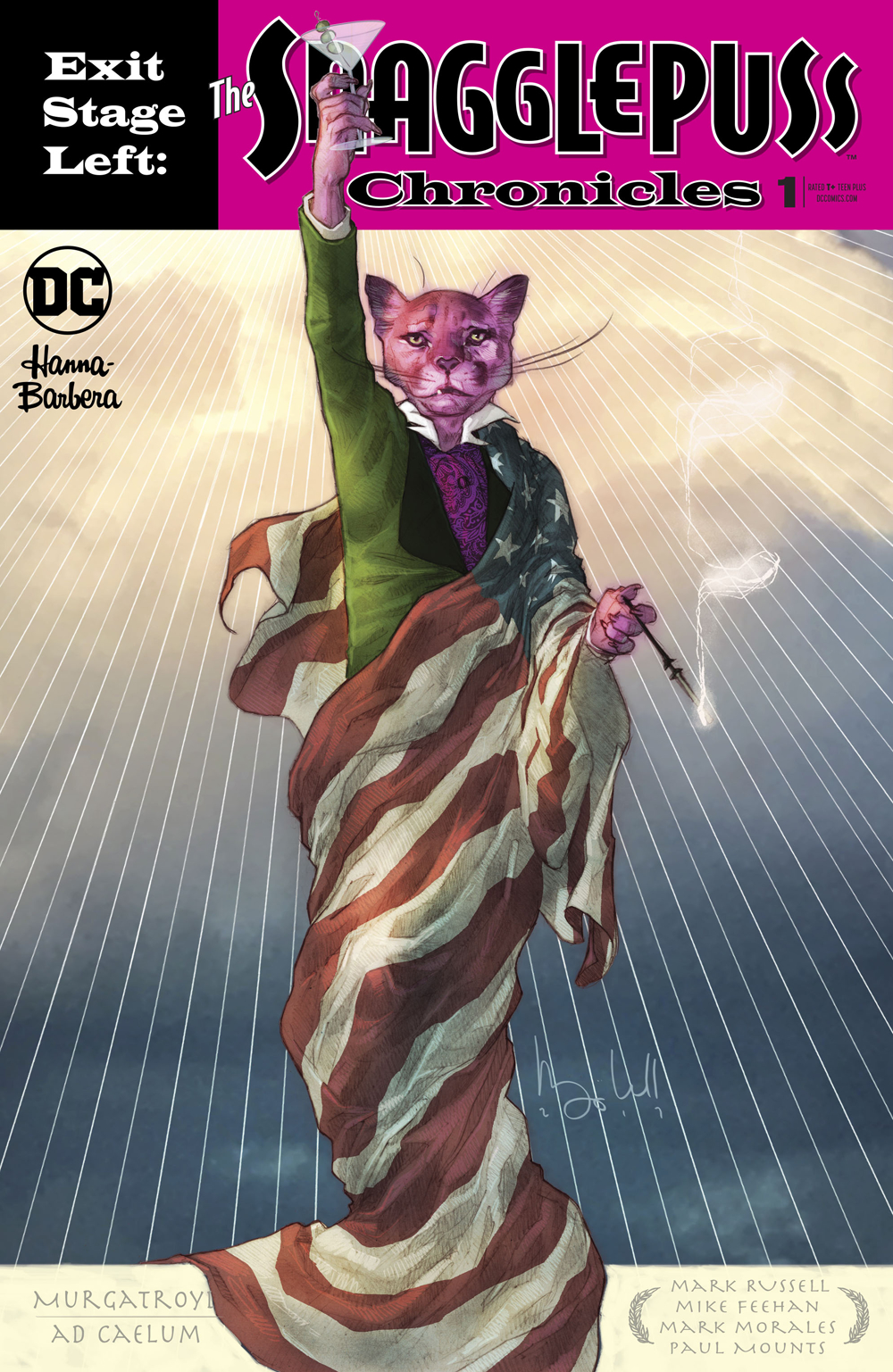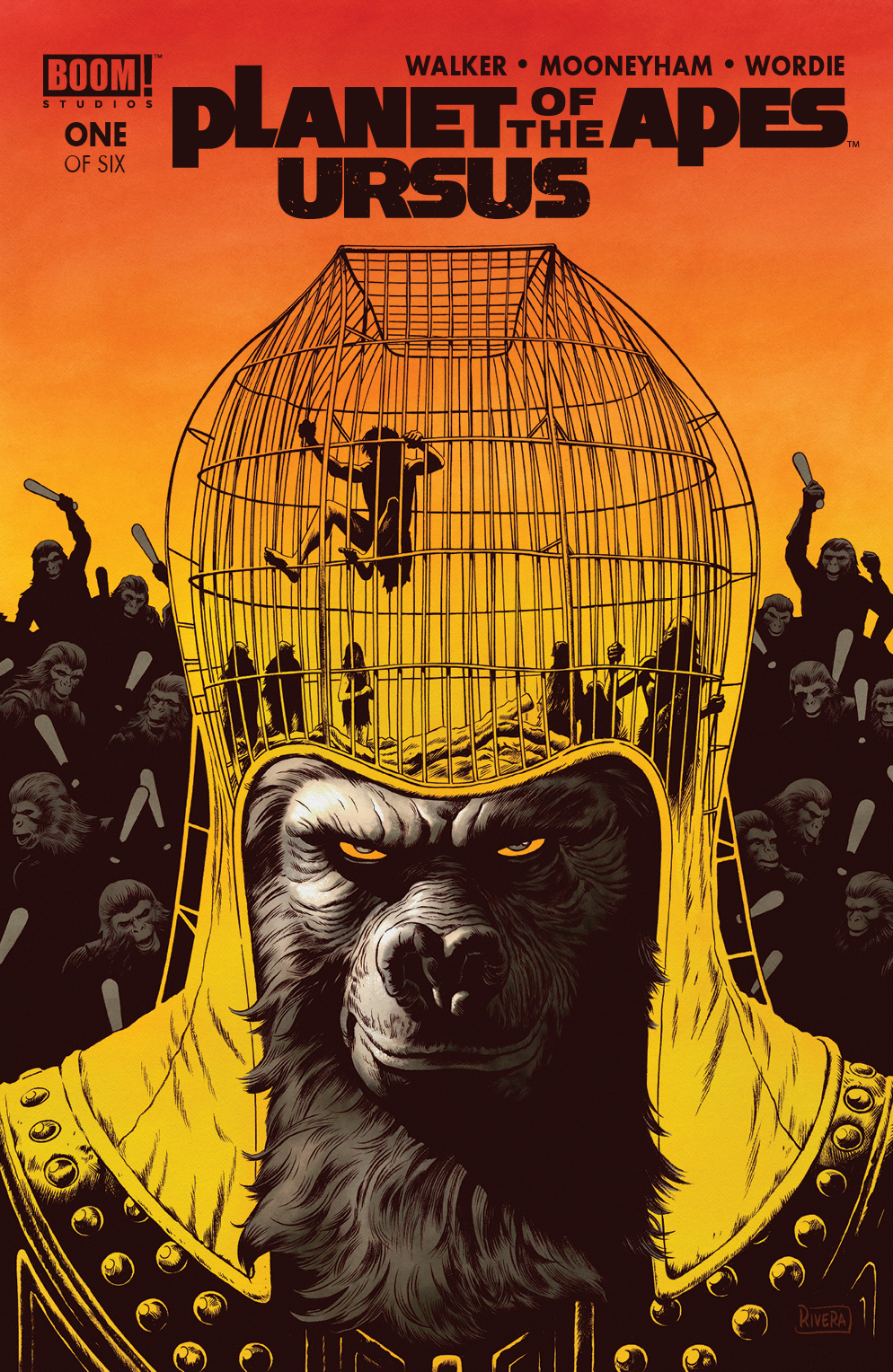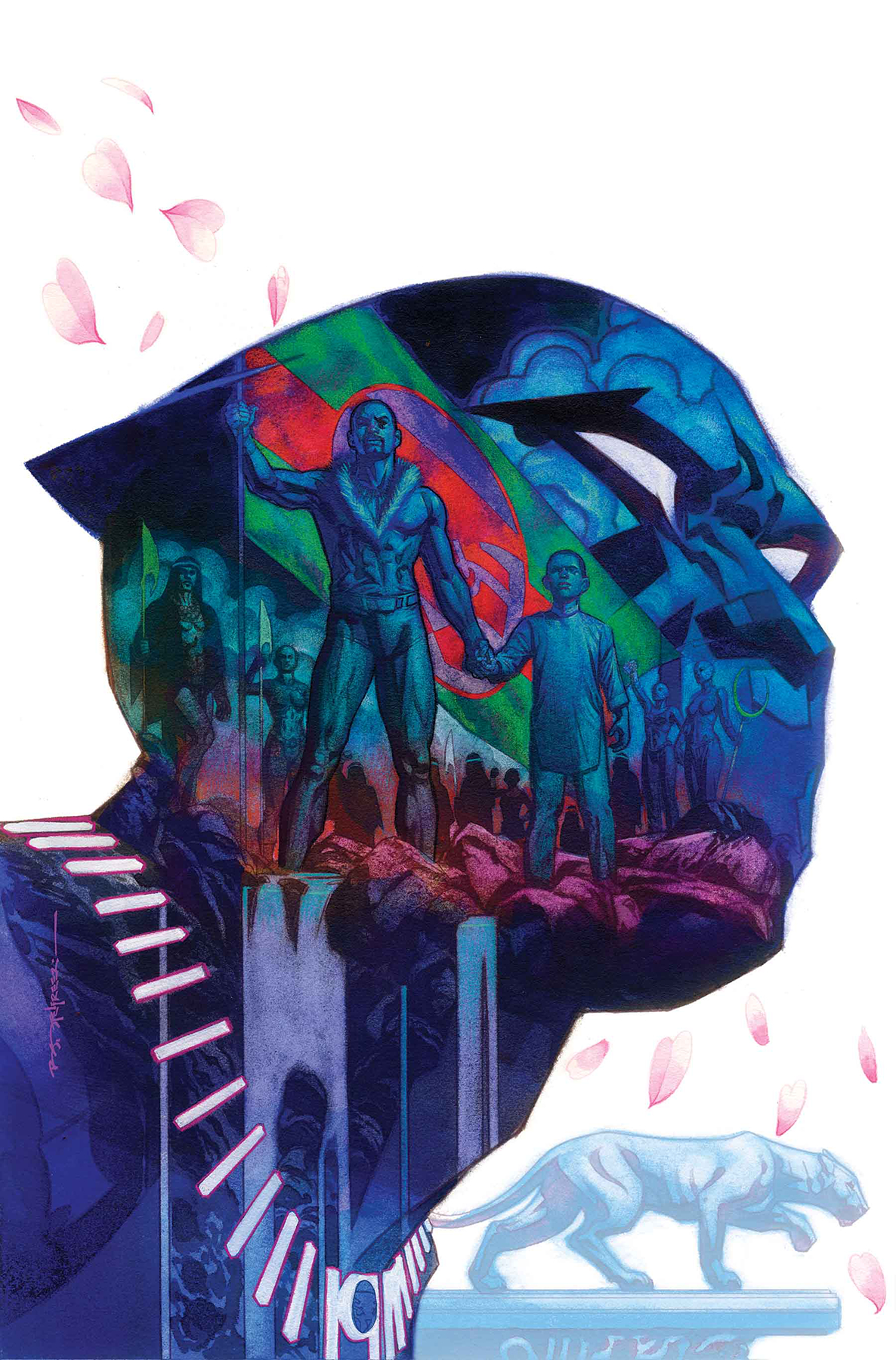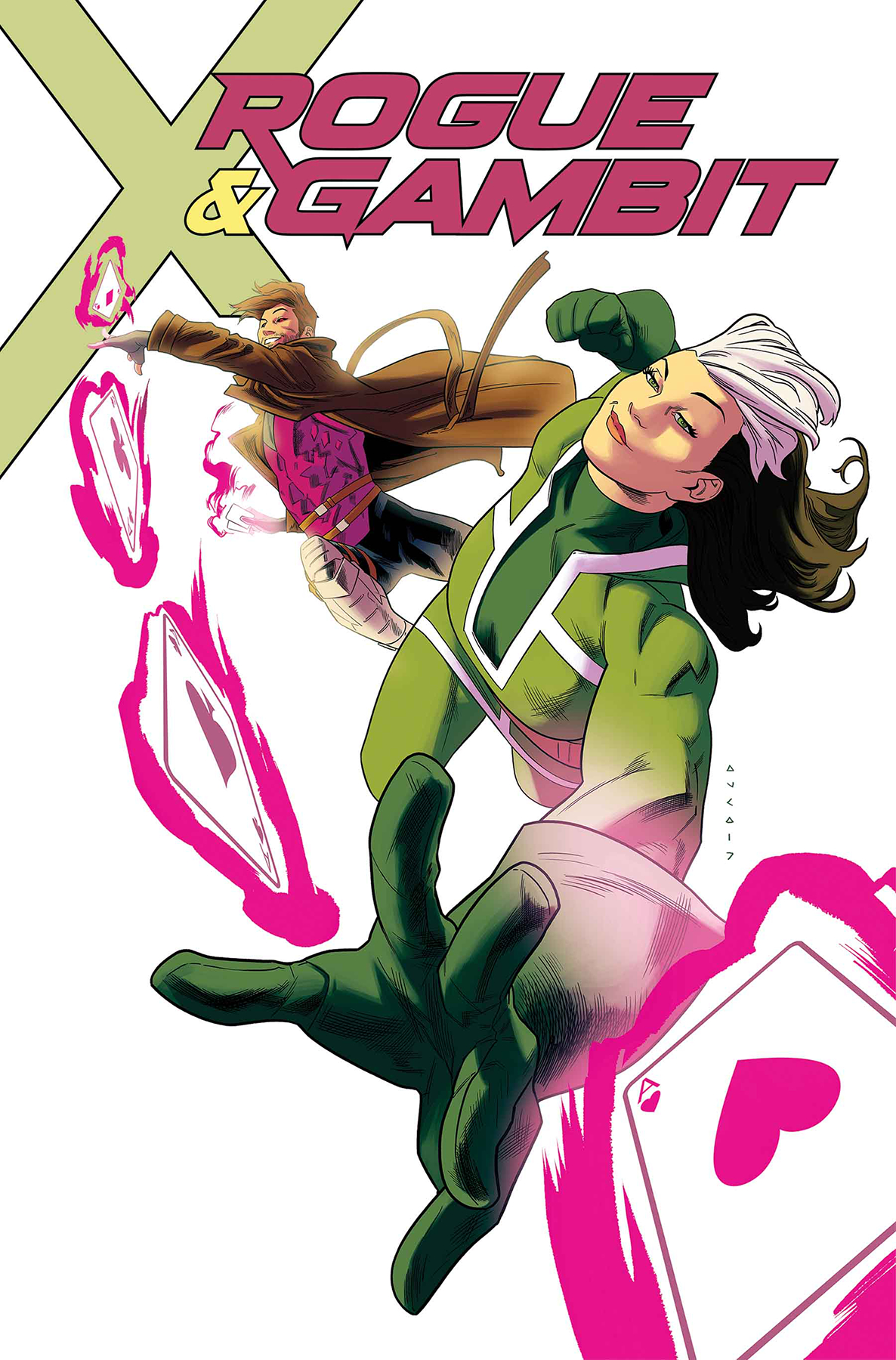 2000 AD PROG #2062
ASTONISHING X-MEN #7 LEGACY
BATMAN #38
BATMAN AND THE SIGNAL #1 (OF 3) 
BATMAN WHITE KNIGHT #4 (OF 8)
BATMAN WHITE KNIGHT #4 (OF 8) VAR ED
BLACK BOLT #9 LEGACY
BLACK LIGHTNING COLD DEAD HANDS #3 (OF 6)
BOMBSHELLS UNITED #9
CAPTAIN AMERICA #697 LEGACY WW
CAPTAIN KRONOS #4 
CYBORG #20
DASTARDLY AND MUTTLEY #5 (OF 6)
DEATHSTROKE #27
EXIT STAGE LEFT THE SNAGGLEPUSS CHRONICLES #1 
EXTREMITY #10
GHOSTBUSTERS ANSWER THE CALL #2 
GIANTS #2 (OF 5)
GOOSEBUMPS MONSTERS AT MIDNIGHT #2 (OF 3) 
GREEN ARROW #36
GREEN LANTERNS #38
GUARDIANS OF GALAXY #150 LEGACY
HARLEY & IVY MEET BETTY & VERONICA #4 (OF 6)
HAWKEYE #14 LEGACY
ICEMAN #9 LEGACY
INJUSTICE 2 #17
IRON FIST #76 LEGACY
JETSONS #3
JOHN CARPENTER TALES OF SCI FI VORTEX #3 (OF 8) 
JUSTICE LEAGUE #36
KOSHCHEI THE DEATHLESS #1 (OF 6)
NIGHTWING #36
PAPER GIRLS #19
PENNY DREADFUL #8 
PHOENIX RESURRECTION RETURN JEAN GREY #2 (OF 5) LEGACY
PLANET OF THE APES URSUS #1 
RAT QUEENS #7 
RISE OF BLACK PANTHER #1 (OF 6) LEGACY
ROCK CANDY MOUNTAIN #7 
ROGUE & GAMBIT #1 (OF 5) LEGACY
SECRET WEAPONS #0 
SHADOW BATMAN #4 (OF 6) 
SHERLOCK GREAT GAME #6 (OF 6) 
SPAWN #281
SPIDER-MAN #236 LEGACY
STAR WARS #41
SUPERMAN #38 SONS OF TOMORROW
TMNT UNIVERSE #18 
TRANSFORMERS VS THE VISIONARIES #1 (OF 5) 
VAN HELSING VS ROBYN HOOD #1 (OF 4)
WALKING DEAD #175 
X-MEN GOLD #19 LEGACY
X-MEN GRAND DESIGN #2 (OF 2)
Set Up Or Add To A Subscription