Every Wednesday is New Comic Book Day at Get Ready Comics! We are proud to bring a wide selection and variety of different comics from a range of publishers to our shop. We often have new series, one-shots and ongoing titles from publishers including; DC, Marvel, Image, Dark Horse, IDW, Valiant, Aftershock, Titan, Boom! Studios, Dynamite and much more. We provide an excellent subscription service to many of our customers – why not join them and ensure you do not miss out on your favourite comic books each month?
We have listed what new titles we have coming in this week at Get Ready Comics. If you want to subscribe to any of the titles listed (if you can't see what you are looking for – let us know and we will order it in), simply scroll to the end of the page and fill in our subscription form.
NEW SERIES
HARLEY QUINN BE CAREFUL WHAT YOU WISH FOR #1 SPECIAL DC Comics
(W) Amanda Conner, Jimmy Palmiotti (A) Chad Hardin (A/CA) Amanda Conner
If you thought you'd seen all the mayhem Harley was capable of unleashing with the help of an all-powerful genie and infinite wishes…well, we wish you'd known better! This oversize special presents the Loot Crate-exclusive story as a stand-alone comic, available in comics shops for the first time ever, with an additional eighteen (18!) pages of brand-new story and art by Amanda Conner!
AVENGERS #675 Marvel Comics
(W) Mark Waid, Al Ewing, Jim Zub (A) Pepe Larraz (CA) Mark Brooks
NO SURRENDER Part 1
AVENGERS goes WEEKLY for the stunning sixteen-part saga that will write the end of an era!
The Earth has been STOLEN! The sky burns while mysterious cosmic objects crash down from above, wreaking havoc across the world! The Avengers are the last line of defense between Earth and the mysterious forces threatening to tear it apart. It's time to ASSEMBLE! The teams you know and love from AVENGERS, UNCANNY AVENGERS, U.S.AVENGERS and OCCUPY AVENGERS come together to face a threat beyond any they've faced before in a weekly epic adventure that will define the future of Earth's Mightiest Heroes!
OLD MAN HAWKEYE #1 (OF 12) Marvel Comics
(W) Sacks, Ethan (A/CA) Marco Checchetto
AN EYE FOR AN EYE Part 1
The super heroes have fallen.  The country has been divided into territories controlled by super villains.  Among the wastelands lives CLINT BARTON – one of the few Avengers to survive.  But it's been 45 years, and he's no Avenger.  Trying to eke out a living anyway he can, the former HAWKEYE is confronted with a startling discovery:  the sharpshooter is going blind.  With time running short, Clint realizes there's one last thing he wants to see: revenge for his fallen comrades-in-arms.
BSG VS BSG #1 (OF 6) Dynamite Entertainment
(W) Peter David (A) Johnny Desjardins (CA) Michael Adams
At last! The epic story you've been dying to see is here, a galaxy and timeline-spanning saga bringing the two very different (and yet so very much alike) crews of the Battlestar Galacticas series together. But don't expect this historic meeting of heroes to be friendly:  they have no idea why they have been brought together, or what the result of this unprecedented meeting is. And it starts here as the legendary Commander Cain and the crew of the Pegasus are revealed to be alive, and have encountered an individual they never thought they would meet: the last Cylon. All this has happened before, but there will NEVER be anything like it again!
DEJAH THORIS #0 Dynamite Entertainment
(W) Amy Chu (A) Pasquale Qualano (CA) Jay Anacleto
The untold story of the Red Martian princess!  After learning of the legendary Gardens of Mars from her grandfather, Dejah Thoris, Princess of Helium, sets off on a dangerous scientific expedition to save her dying planet. But things don't go the way she planned when she encounters a mysterious Green Martian prisoner…  A prequel to Edgar Rice Burroughs' beloved book A Princess of Mars.
NINJAK VS VU #1 (OF 4) Valiant Entertainment
(W) Eliot Rahal (A) Joe Bennett (CA) Blank Cover
A FIRST-OF-ITS-KIND COMIC BOOK EXPERIENCE! Watch the upcoming live-action digital promotion coming this winter – then jump headlong into the fight-fueled showdown of the century as acclaimed writer Eliot Rahal (The Doorman) and red-hot artist Joe Bennett (Teen Titans, Deathstroke) as they reveal the full scope and adrenaline-drenched intensity of…
NINJAK VS. THE VALIANT UNIVERSE! Colin King is Ninjak, MI-6's deadliest intelligence operative and weapons expert. When the ruthless assassin Roku exploits his greatest weakness, Ninjak will be forced to betray his closest allies. Now, on the run, he must face off against the most powerful heroes known to man for a high-octane, take-no-prisoners trial by fire more perilous and more unpredictable than any he's faced before. In 2018, the world's most dangerous super-spy goes to war with the Valiant Universe…
Guest-starring X-O Manowar, Bloodshot, Livewire, Archer & Armstrong, Shadowman, and many more, don't miss the ULTIMATE JUMPING-ON POINT for the most acclaimed and hotly followed publisher anywhere in comics today as Ninjak leads an all-star introduction to the most brutal fighters the Valiant Universe has to offer!
WWE ROYAL RUMBLE 2018 SPECIAL #1 Boom! Studios
(W) Ryan Ferrier, Mike Kingston, Aj Styles, Kevin Panetta, Lan Pitts (A) Kendall Goode, Rodrigo Lorenzo, Dominike "Domo" Stanton, Daniel Bayliss (CA) Xermanico
Every January, Royal Rumble takes the world by storm in a battle royale free-for-all in one of the most celebrated annual events. Featuring "The Debut of AJ Styles," written by WWE Superstar AJ Styles and Michael Kingston (Headlocked)! From Ric Flair winning his first rumble to Shawn Michaels going the distance after teetering on the edge, we're packing this special with the greatest hits throughout Royal Rumble history. Featuring an all-new story from WWE Superstar "The Phenomenal" AJ Styles!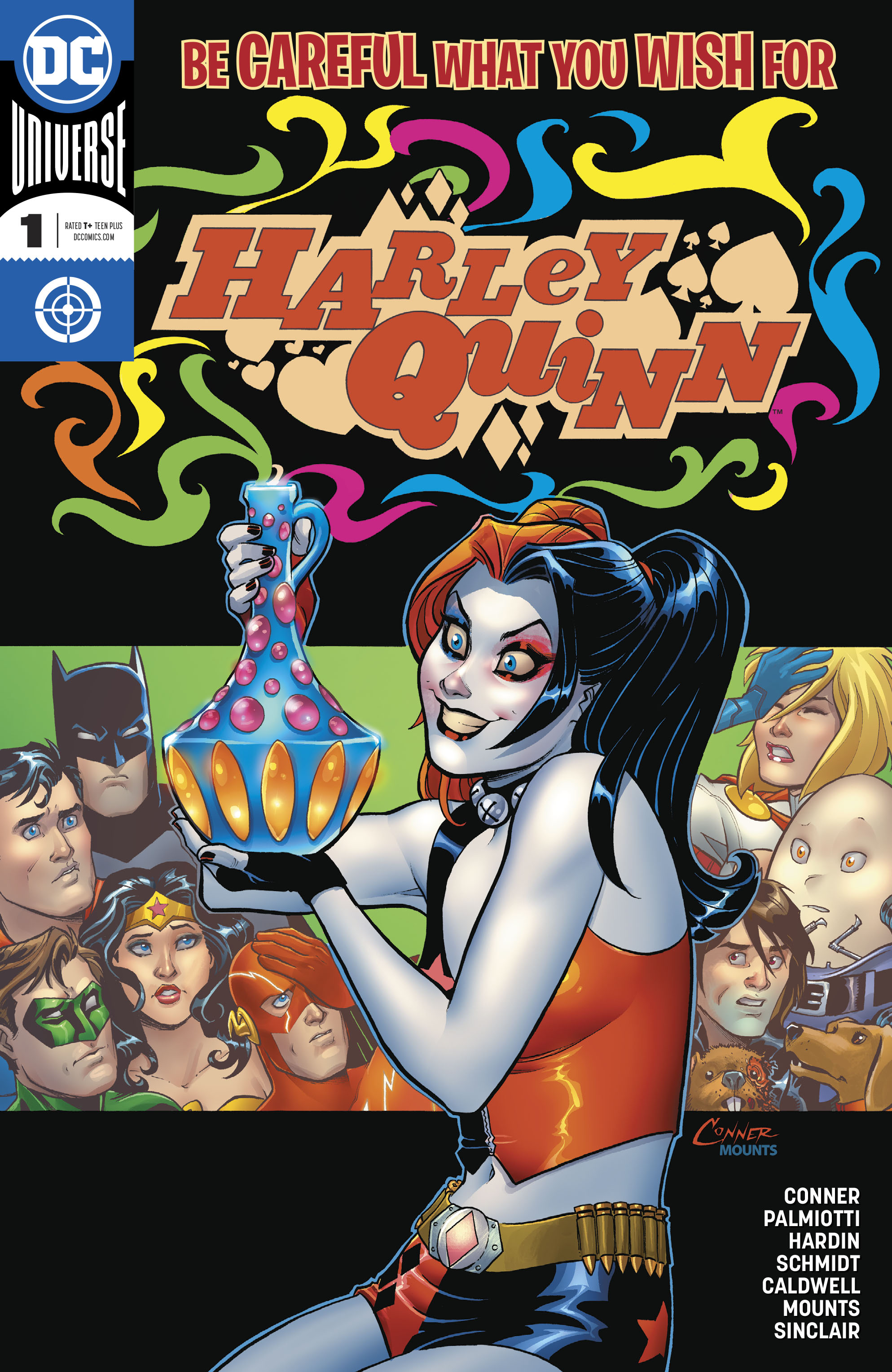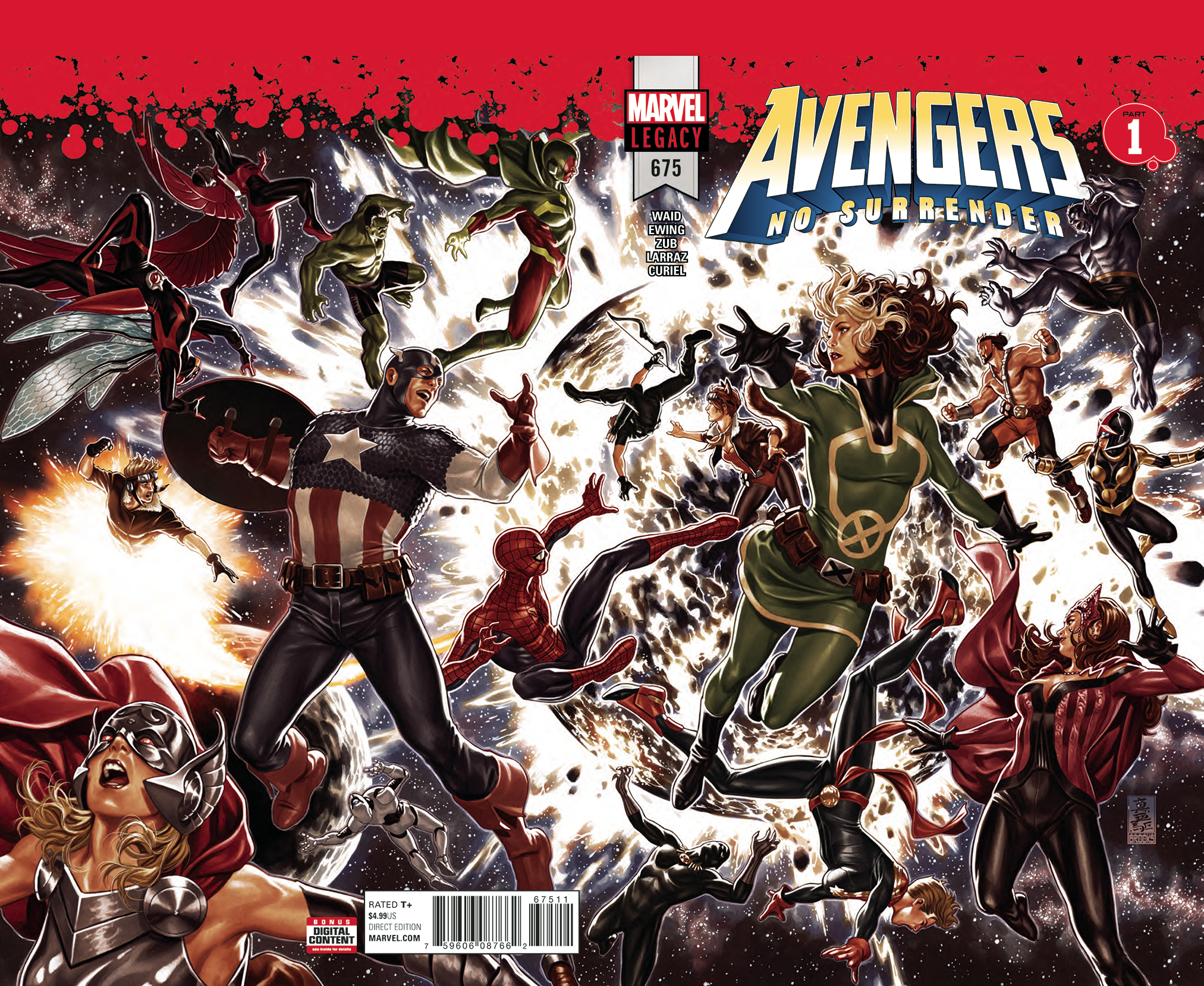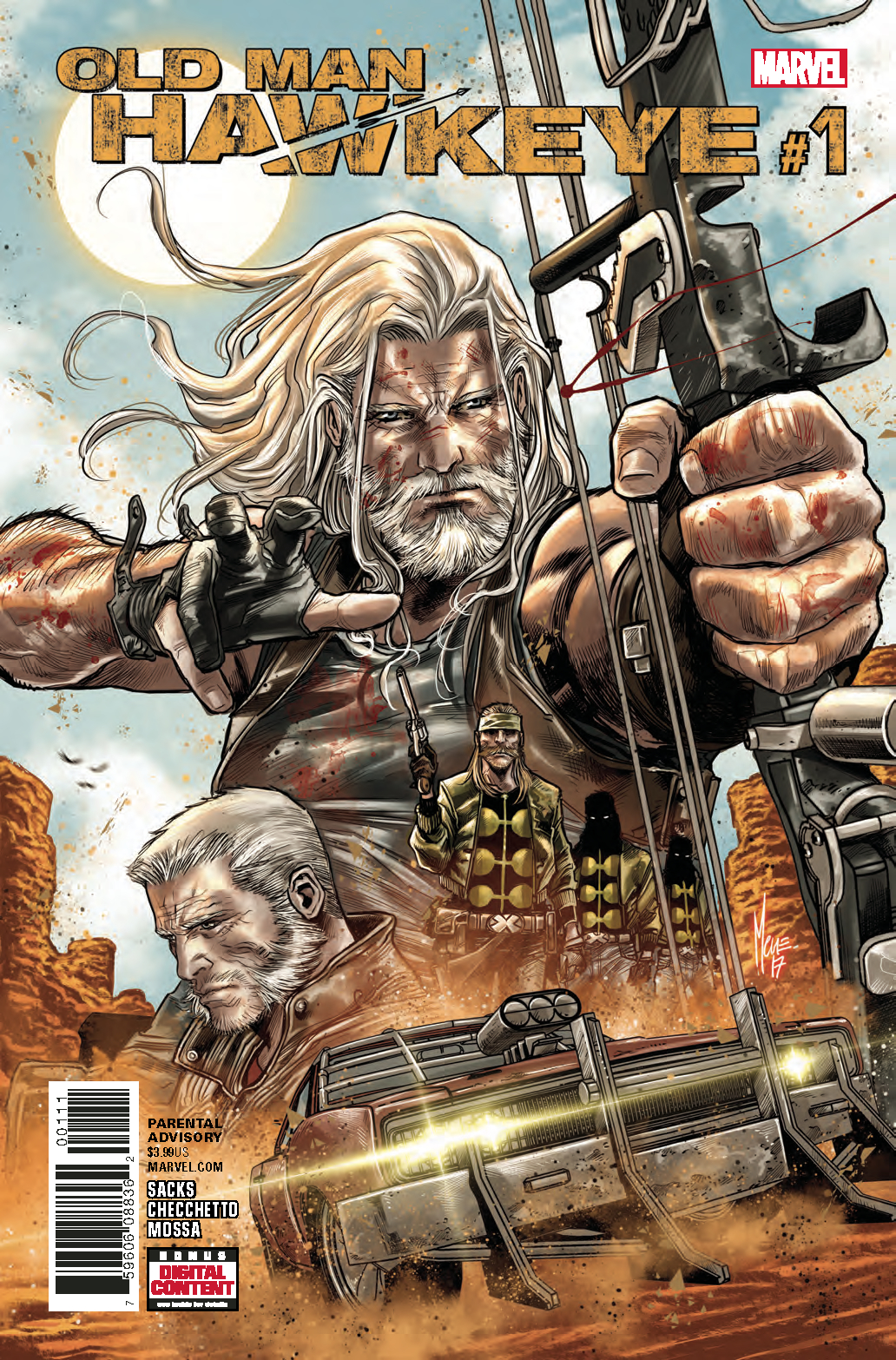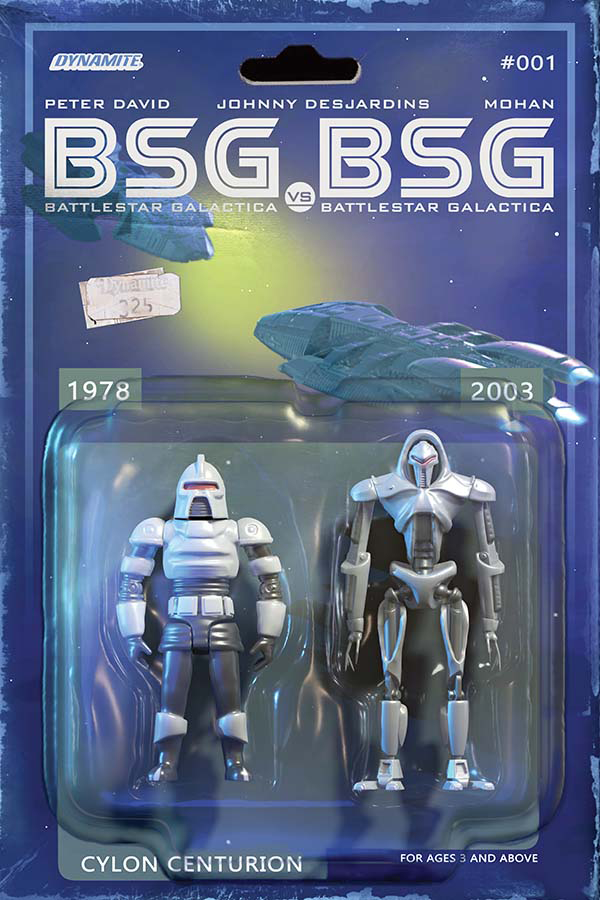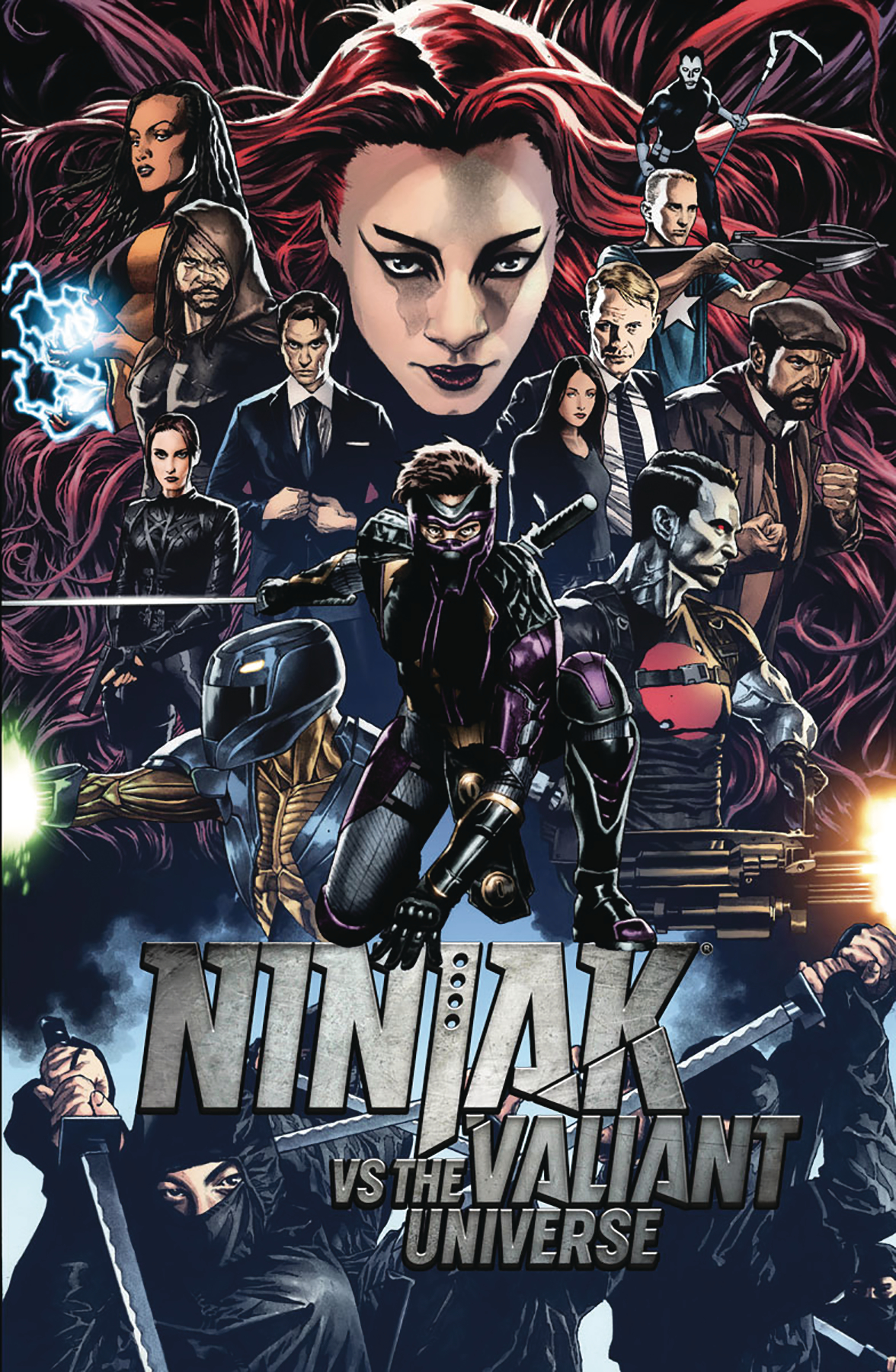 2000 AD PROG #2063
ACTION COMICS #995
ADVENTURE TIME REGULAR SHOW #6
AVENGERS LH #675 LEGACY
BARBARELLA #2 
BATGIRL AND THE BIRDS OF PREY #18
BLOODSHOT SALVATION #5 
BSG VS BSG #1 (OF 6) 
CABLE #153 LEGACY
COYOTES #3 
DAMNED #7 
DAREDEVIL #597 LEGACY
DEADMAN #3 (OF 6)
DEJAH THORIS #0 
DESPICABLE DEADPOOL #292 LEGACY
DETECTIVE COMICS #972
ETERNAL EMPIRE #6
FLASH #38
GOTHAM CITY GARAGE #7
GWENPOOL #24 LEGACY
HACK SLASH VS VAMPIRELLA #4 (OF 5)
HAL JORDAN AND THE GREEN LANTERN CORPS #36
HARLEY QUINN #34
HARLEY QUINN BE CAREFUL WHAT YOU WISH FOR #1 SPC
JIM HENSON POWER OF DARK CRYSTAL #10 (OF 12)
JUDAS #2 (OF 4)
JUSTICE LEAGUE OF AMERICA #22
KINGSMAN RED DIAMOND #5 (OF 6)
MISTER MIRACLE #6 (OF 12) 
MONSTRO MECHANICA #2
MS MARVEL #26 LEGACY
NINJAK VS VU #1 (OF 4) 
OLD MAN HAWKEYE #1 (OF 12) LEGACY
OLD MAN LOGAN #33 LEGACY
PARADISO #2 
PESTILENCE #6
PHOENIX RESURRECTION RETURN JEAN GREY #3 (OF 5)
PORT OF EARTH #3
PUNISHER #220 LEGACY
RAGMAN #4 (OF 6)
RED HOOD AND THE OUTLAWS #18
ROCKOS MODERN LIFE #2
ROSE #7 
ROYAL CITY #9 
RUNAWAYS #5
SAUCER STATE #6 (OF 6) 
SCOOBY APOCALYPSE #21
SECRET WARRIORS #12 LEGACY
SHE-HULK #161 LEGACY
SLEEPLESS #2 
SLOTS #4
SPIDER-MAN DEADPOOL #26 LEGACY
STAR WARS DARTH VADER #10
SUICIDE SQUAD #33
SUPERGIRL #17
SUPERWOMAN #18
TITANS #19
UNBEATABLE SQUIRREL GIRL #28 LEGACY
VENOM #160 LEGACY
WILDSTORM MICHAEL CRAY #4
WITCHBLADE #2 
WONDER WOMAN #38
WWE ROYAL RUMBLE 2018 SPECIAL #1
X-MEN BLUE #19 LEGACY
X-MEN GOLD ANNUAL #1 LEGACY
YOUNGBLOOD #8 
Set Up Or Add To A Subscription