Every Wednesday is New Comic Book Day at Get Ready Comics! We are proud to bring a wide selection and variety of different comics from a range of publishers to our shop. We often have new series, one-shots and ongoing titles from publishers including; DC, Marvel, Image, Dark Horse, IDW, Valiant, Aftershock, Titan, Boom! Studios, Dynamite and much more. We provide an excellent subscription service to many of our customers – why not join them and ensure you do not miss out on your favourite comic books each month?
We have listed what new titles we have coming in this week at Get Ready Comics. If you want to subscribe to any of the titles listed (if you can't see what you are looking for – let us know and we will order it in), simply scroll to the end of the page and fill in our subscription form.
THIS WEEK'S FEATURED RELEASES
ABBOTT #1 Boom! Studios
(W) Saladin Ahmed (A) Sami Kivela (CA) Taj Tenfold
Hugo Award-nominated novelist Saladin Ahmed (Black Bolt) and artist Sami Kivelä (Beautiful Canvas) present one woman's search for the truth that destroyed her family. Hard-nosed, chain-smoking tabloid reporter Elena Abbott investigates a series of grisly crimes that the police have ignored. Crimes she knows to be the work of dark occult forces. Forces that took her husband from her. Forces she has sworn to destroy.
DISSONANCE #1 Image Comics
(W) Singgih Nugroho, Ryan Cady (A) Sami Basri (CA) Varsam Kurnia
In an alternate world where Earth is populated with powerful human-spirit hybrids called Fantasmen, Folke and Roisia Herviett, two siblings with opposing worldviews, are challenged to prove their worth and take up their parents' positions in a devious group who secretly run the world. Meanwhile, Seraphim, a Fantasmen warrior guard, is sent to prevent a catastrophic event from affecting the Earth and its own universe.
GEARS OF WAR RISE OF RAAM #1 IDW Publishing
(W) Kurtis J. Wiebe (A) Max Dunbar (CA) Ryan Brown
The most iconic villain of the Gears of War universe takes the spotlight! Years before he became the bane of humanity on Emergence Day, RAAM rose through the ranks to take leadership of the Locust Horde armies thanks to his intelligence, strength, and ruthlessness. Now, witness that swift and brutal ascent in… The Rise of RAAM!
INHUMANS JUDGMENT DAY #1 (OF 1) LEGACY Marvel Comics
(W) Al Ewing (A) Michael Del Mundo (CA) Marcos Martin
THE INUMANS FACE THE WRATH OF THEIR CREATORS!
The Royal Family has spent months tracking down Primagen, the element that birthed Terrigen and could save the Inhuman race from its slow extinction. But to get it, they confronted the Progenitors – beings older than the Earth itself. They stole fire from the gods. And the gods are angry. The fate of planet Earth once again sits in Black Bolt and Medusa's hands. The Progenitors are here to end their experiment once and for all – and our world with it. Who will be able to stand…on Judgment Day?
LEGION #1 (OF 5) LEGACY Marvel Comics
(W) Peter Milligan (A) Wilfredo Torres
Trauma Part 1
A mind-bending X-Men tale from the brains of Peter Milligan (X-Statix, Shade the Changing Man) and Wilfredo Torres (Moon Knight, Black Panther)! David Haller, the son of Professor Charles Xavier, has always had trouble containing the multiple personalities in his mind. And with each personality, comes a wild and dangerous mutant power. But now, a terrifying new personality is threatening to absorb these powers and take  over David's mind and body.  In a desperate attempt to save himself, David seeks out the help of renowned young psychotherapist Hannah Jones to delve into his fractured mind and fight back this dark personality. But unknown to Legion….Dr Jones brings her own demons with her…
MARVELS AVENGERS INFINITY WAR PRELUDE #1 (OF 2) Marvel Comics
(W) Will Pilgrim (A) Tigh Walker (CA) Ryan Meinerding
When a terrorist puts the Avengers at odds, CAPTAIN AMERICA and THE WINTER SOLDIER go rogue to find him – but IRON MAN isn't far behind. Will the Avengers survive the fallout? Then, find out where Captain America, the Falcon and the Black Widow are headed next – because the world needs heroes, whether it wants them or not. And get a sneak peek at Tony Stark's brand-new armor! Get ready for MARVEL'S THE AVENGERS: INFINITY WAR in part 1 of this special prelude!
MEGA MAN MASTERMIX #1 Udon Entertainment
(W) Hitoshi Ariga (A/CA) Hitoshi Ariga
The Blue Bomber returns to comics through the classic stories of Japanese artist Hitoshi Ariga – available for the first time in color! In a world where humans and robots live and work together, six powerful robots have suddenly turned against their programming and set their sights on causing chaos and destruction! Only one heroic robot stands in their path – Mega Man, the greatest creation of Dr. Light!
RAVEN DAUGHTER OF DARKNESS #1 (OF 12) DC Comics
(W) Marv Wolfman (A) Pop Mhan (CA) Yanick Paquette
In this all-new miniseries, Raven faces a new, otherworldly menace that is all too grounded in reality. Plus, Raven's personal life is in an uproar as her mother and aunt struggle for the soul of a Titan! It's up to Baron Winters of the Night Force to intercede on her behalf as she embarks on the adventure called "The Girls With the Anime Eyes"!
VINEGAR TEETH #1 (OF 4) Dark Horse Comics
(W) Damon Gentry (A/CA) Troy Nixey
As a human being, Artie Buckle is a grade-A schmuck. But he's a pretty damn fine cop. Good thing, because Brick City is under siege from its citizenry and only an unlikely partnership with a mysterious, tentacled, extra-dimensional being can put an end to the escalating crime problem. Thing is, there's a danger far greater than cub scouts robbing banks . . . oh my! Across space and time lies a far greater threat, not only to Brick City but to the world! Holy crap! Can the two get past their differences and save the planet? Well, of course they can, but getting there is gonna be a helluva fun ride.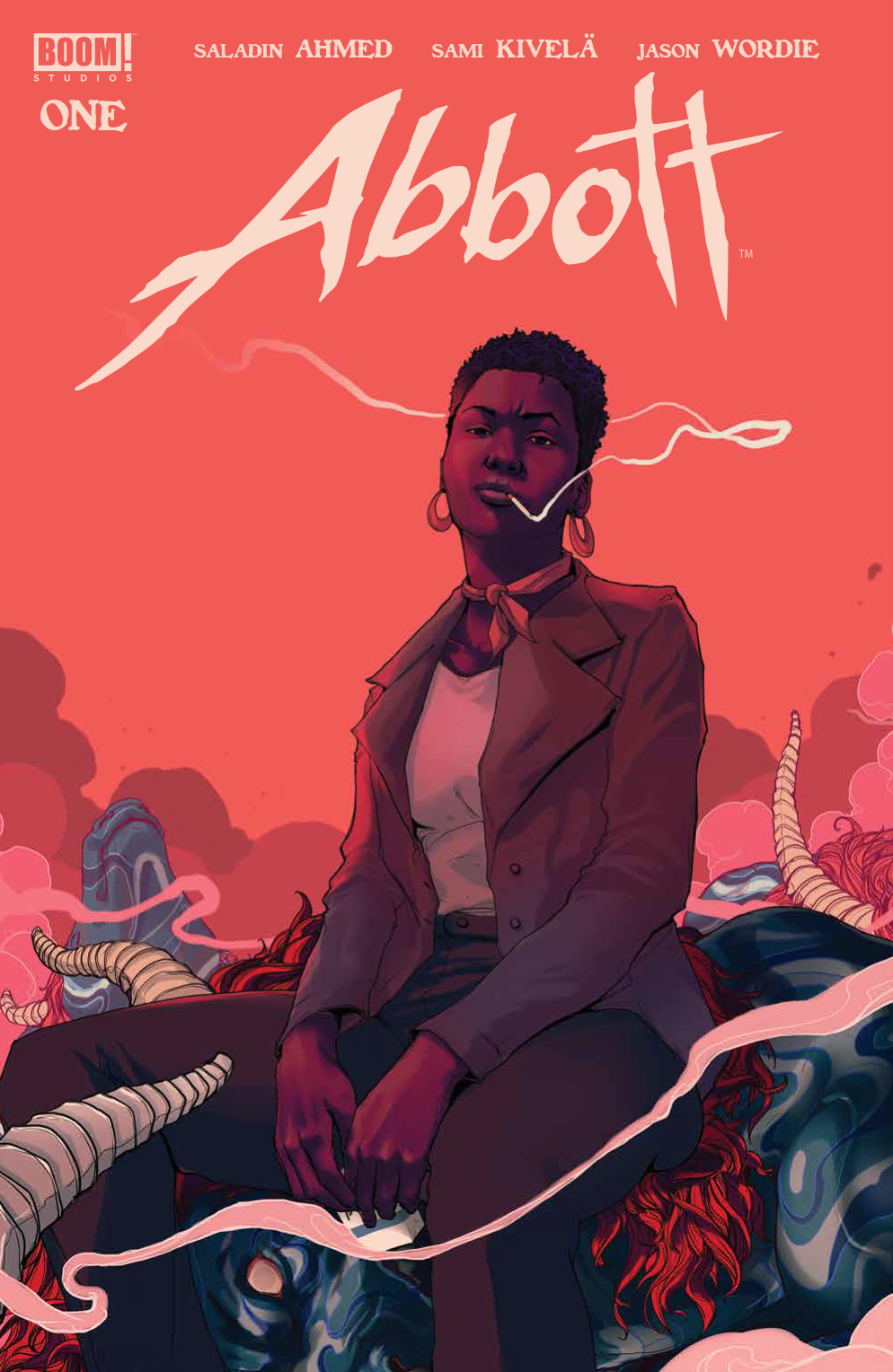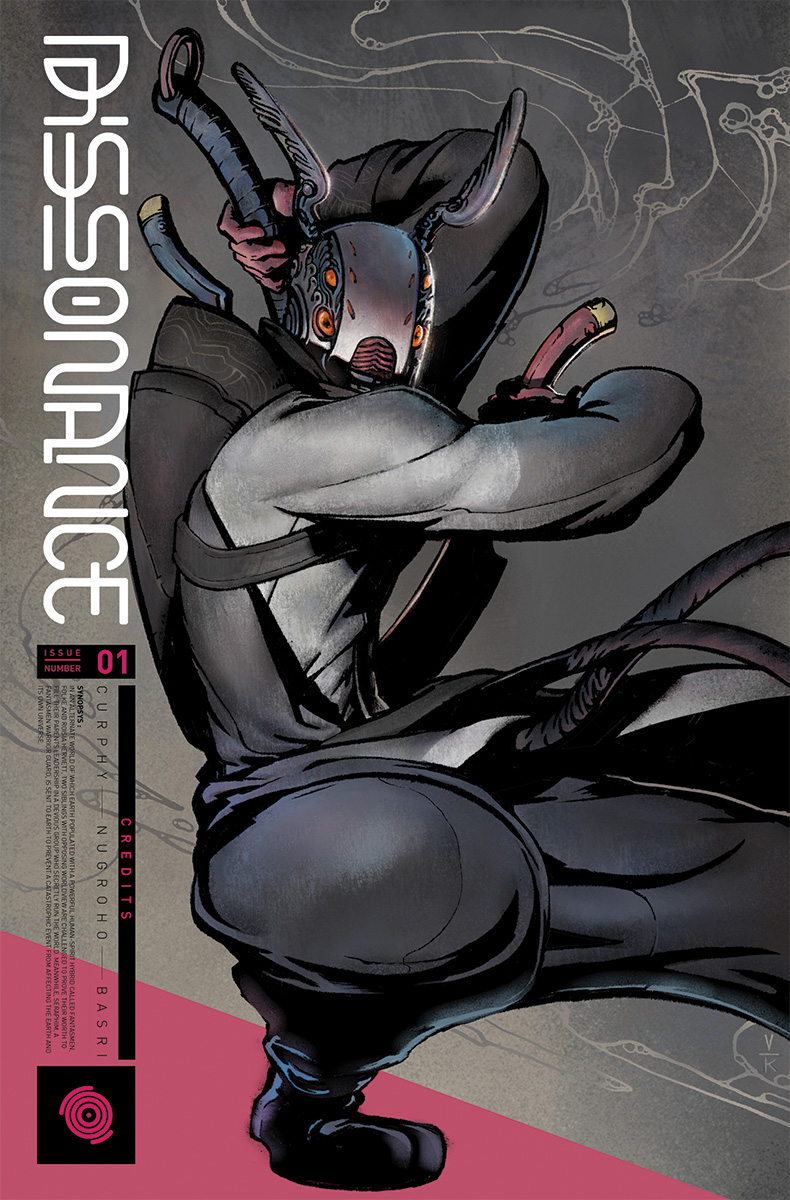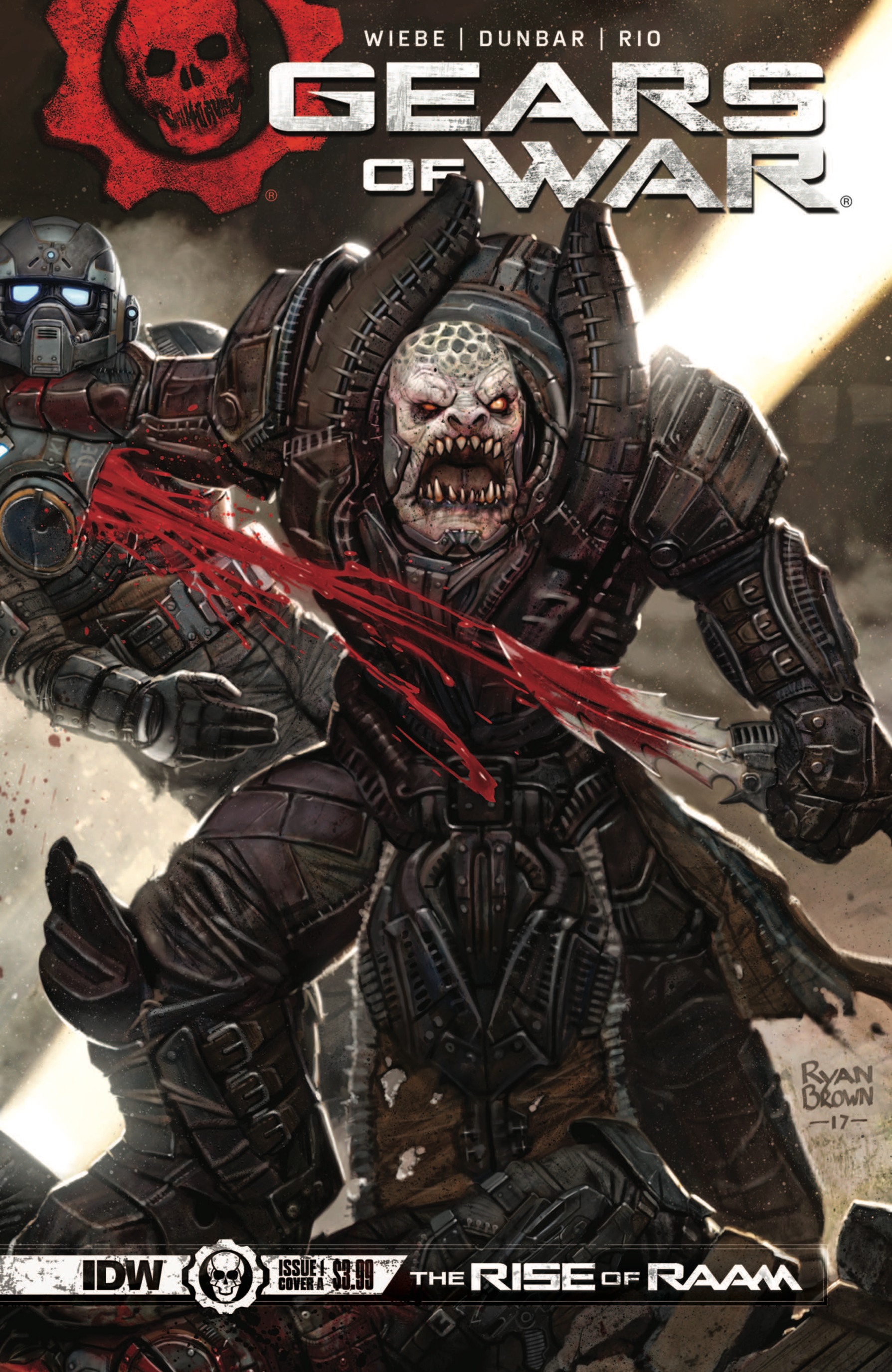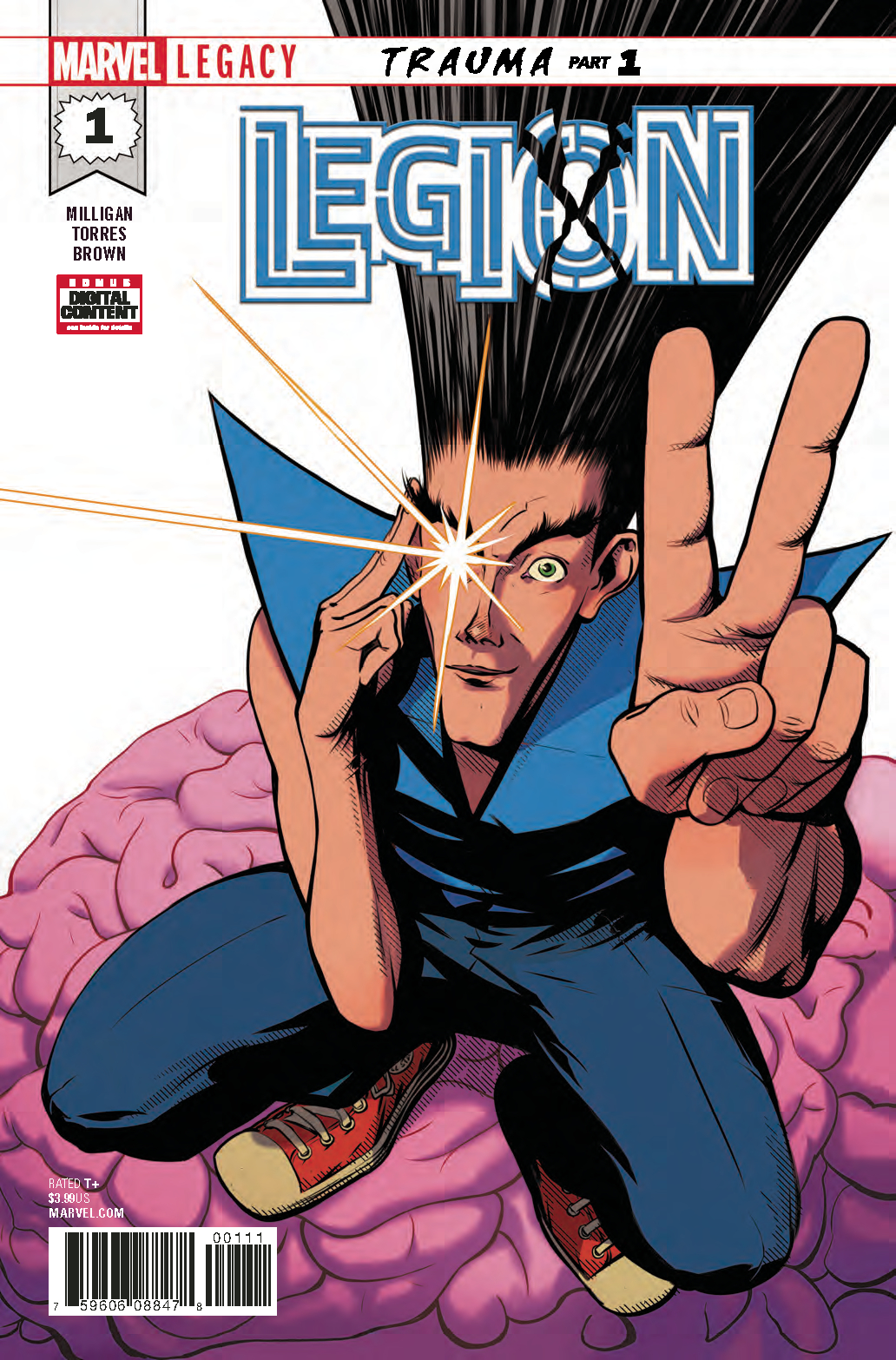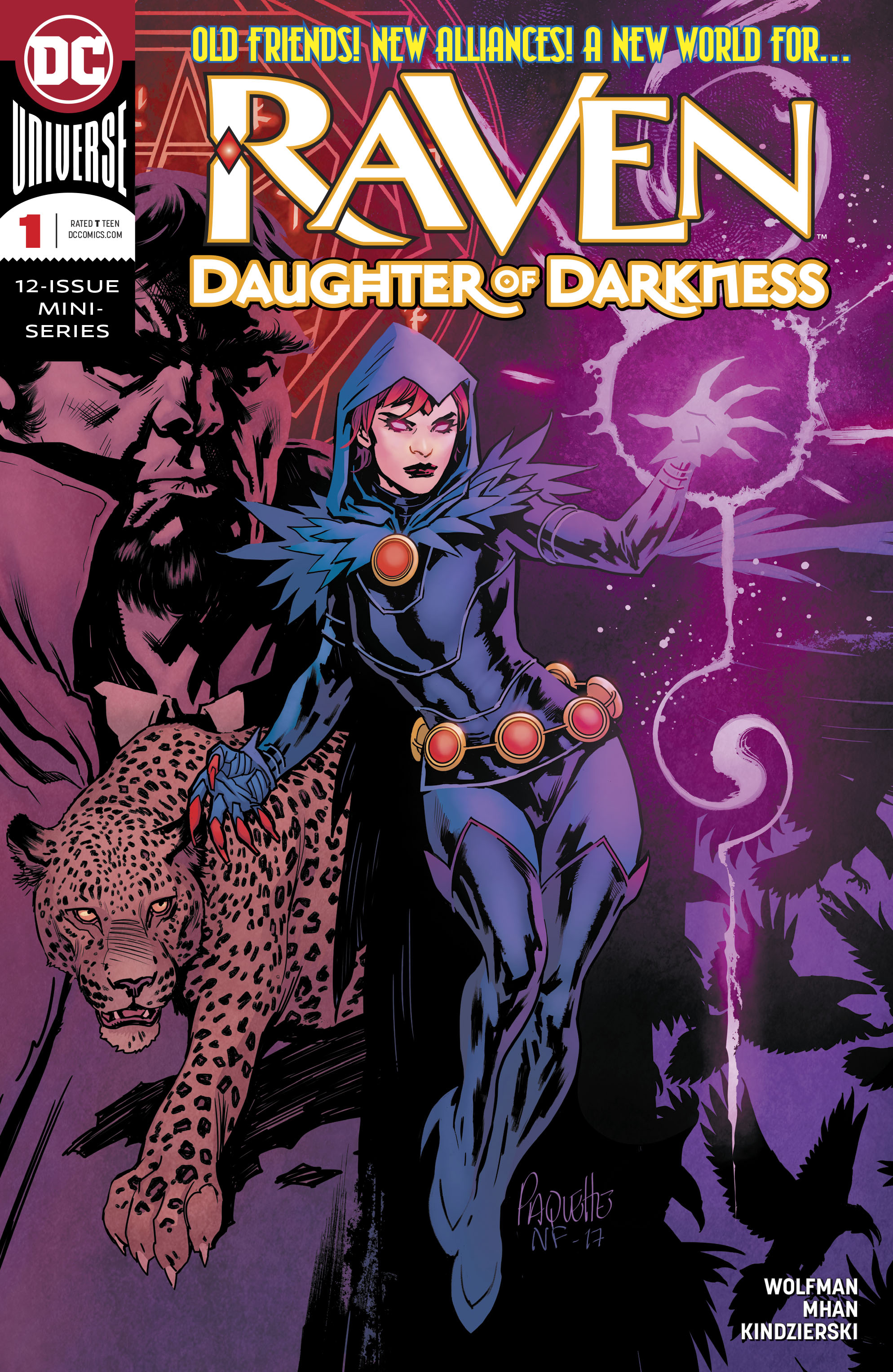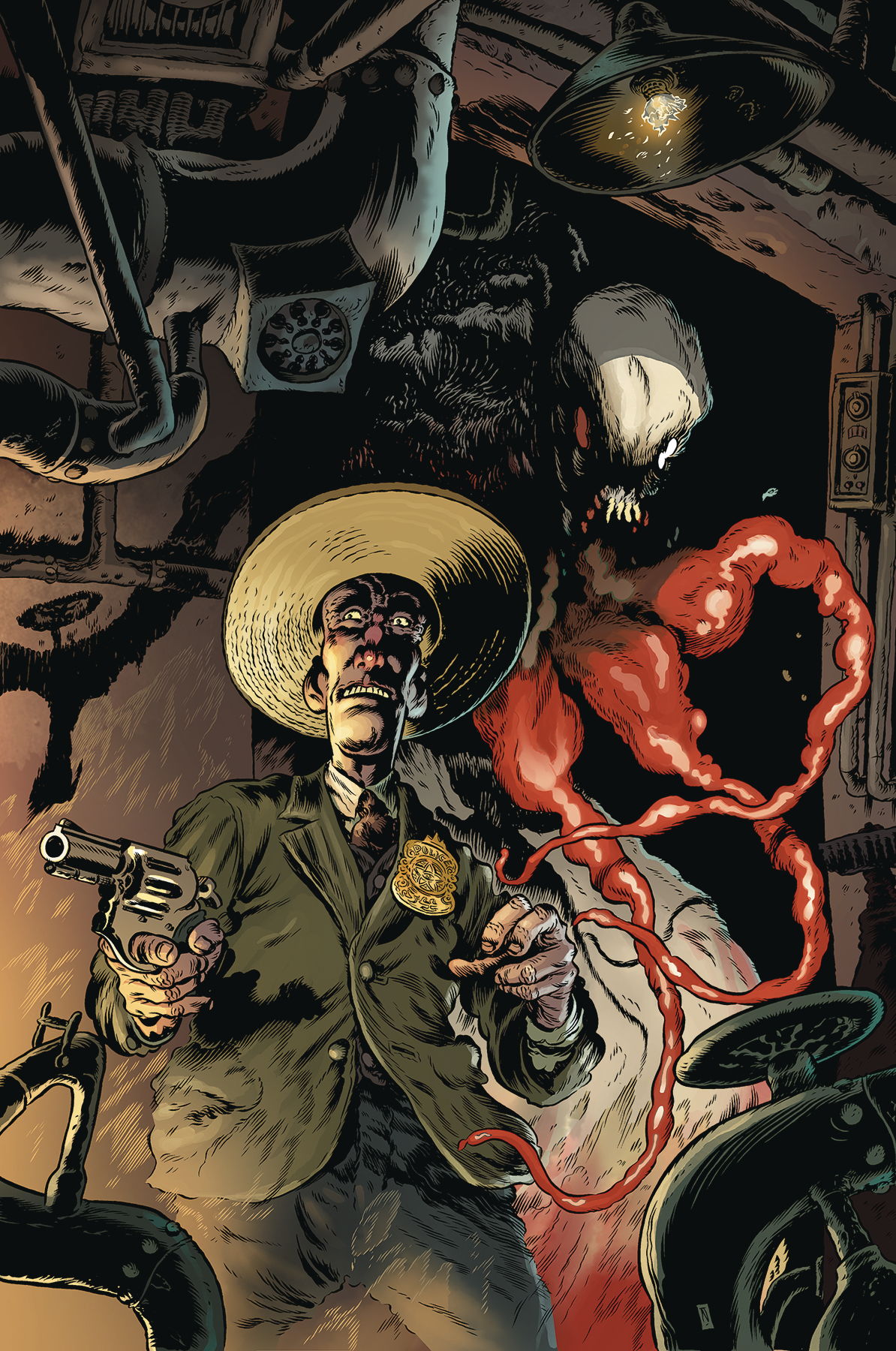 2000 AD PROG #2065
30 DAYS OF NIGHT #2 (OF 6) CVR A TEMPLESMITH
30 DAYS OF NIGHT #2 (OF 6) CVR B KOWALSKI & FOLNY
ABBOTT #1
ACTION COMICS #996
AMAZING SPIDER-MAN #794 LEGACY WW
AVENGERS #677 LEG
BATGIRL #19
BATMAN BEYOND #16
BETTIE PAGE #7 
BLACK CLOUD #7 
BLACK MAGICK #10 
BLACK PANTHER #169 LEGACY
BLACK SCIENCE #34 
BLUE BEETLE #17
DEMON HELL IS EARTH #3 (OF 6)
DETECTIVE COMICS #973
DISSONANCE #1 
DOOM PATROL #10 
DOOMSDAY CLOCK #3 (OF 12)
DOOMSDAY CLOCK #3 (OF 12) VAR ED
EMPOWERED & SISTAH SPOOKYS HIGH SCHOOL HELL #2
EVOLUTION #2 
FLASH #39
GO GO POWER RANGERS #6 
GOTHAM CITY GARAGE #8
GRIMM FAIRY TALES #11
HAL JORDAN AND THE GREEN LANTERN CORPS #37
HELLBLAZER #18
IMAGINARY FIENDS #3 (OF 6) 
INHUMANS JUDGMENT DAY #1 (OF 1) LEGACY
JUDGE DREDD BLESSED EARTH #8
JUSTICE LEAGUE OF AMERICA #23
LEGION #1 (OF 5) LEGACY
LUKE CAGE #169 LEGACY
MANIFEST DESTINY #33 
MARVEL TWO-IN-ONE #2 LEGACY
MARVELS AVENGERS INFINITY WAR PRELUDE #1 (OF 2)
MEGA MAN MASTERMIX #1 
MONSTRESS #13 
MY LITTLE PONY LEGENDS OF MAGIC #10
NIGHTWING THE NEW ORDER #6 (OF 6)
PHOENIX RESURRECTION RETURN JEAN GREY #3 (OF 5) LEGACY
PHOENIX RESURRECTION RETURN JEAN GREY #4 (OF 5) LEGACY
RAVEN DAUGHTER OF DARKNESS #1 (OF 12)
REDNECK #9 
REGRESSION #6 
RINGSIDE #14 
RUFF & REDDY SHOW #4 (OF 6)
SCOOBY DOO TEAM UP #34
SEX CRIMINALS #21 
SHERLOCK FRANKENSTEIN & LEGION OF EVIL #4 (OF 4)
SOUTHERN BASTARDS #19 
STAR WARS POE DAMERON #23
SUICIDE SQUAD #34
TEEN TITANS #16
THANOS #15 LEGACY
TRANSFORMERS LOST LIGHT #13
VINEGAR TEETH #1 (OF 4)
WILD STORM #11
WONDER WOMAN #39
X-MEN BLUE #20 LEGACY
X-MEN BLUE ANNUAL #1 LEG
X-O MANOWAR (2017) #11 
ZODIAC STARFORCE CRIES OF FIRE PRINCE #3
Set Up Or Add To A Subscription