Every Wednesday is New Comic Book Day at Get Ready Comics! We are proud to bring a wide selection and variety of different comics from a range of publishers to our shop. We often have new series, one-shots and ongoing titles from publishers including; DC, Marvel, Image, Dark Horse, IDW, Valiant, Aftershock, Titan, Boom! Studios, Dynamite and much more. We provide an excellent subscription service to many of our customers – why not join them and ensure you do not miss out on your favourite comic books each month?
We have listed what new titles we have coming in this week at Get Ready Comics. If you want to subscribe to any of the titles listed (if you can't see what you are looking for – let us know and we will order it in), simply scroll to the end of the page and fill in our subscription form.
THIS WEEK'S FEATURED RELEASES
OUR PICK OF THE WEEK
SILENCER #1 DC Comics
(W) Dan Abnett (A/CA) Sandra Hope, John Romita
"CODE OF HONOR" part one! She's one of the DC Universe's deadliest assassins…and you've never heard of her. Super-strong, highly trained, armed with devastating and stealthy meta-human abilities, the Silencer is virtually invincible. Or at least she was. After decades as Leviathan's chief assassin, Honor Guest put in her time and managed to get out with her skin intact. Now she lives a normal life with a normal family in a normal house on a normal street. But the past has come back to haunt her in the form of her old employer and a deadly new mission…and Talia Al Ghul won't take no for an answer.
BUY NOW
JLA DOOM PATROL SPECIAL #1 (ONE-SHOT) DC Comics
(W) Steve Orlando, Gerard Way, Magdalene Visaggio (A) Aco, Sonny Liew (CA) Frank Quitely
"MILK WARS" part one! Welcome to the un-event of the year! Kicking off a line-wide adventure, DC's Young Animal collides with the DC Universe to bring you a different kind of crossover. The Doom Patrol has discovered that an interdimensional corporation called RetCo has been stealing stories, reconfiguring them and repackaging them for new markets. Our gang of misfit heroes have felt the touch of this nefarious company, and it has already started to change them. Even scarier, though, is how deeply RetCo has embedded itself into current continuity, using the radioactive milk of psychic cows to quell the more dangerous impulses of the Justice League and turn them into heroes safe for the masses. And to kick this off, RetCo has gone all the way to the top. Meet Milkman Man, heretofore unknown final son of Krypton, who was sent to our planet to save him from the destruction of his homeworld, only to be adopted by an evil dairy farmer and raised to love all things dairy! Co-plotted by Steve Orlando and Gerard Way, with art by ACO (MIDNIGHTER), this extra-sized special starts "Milk Wars" with a splash! Plus, who is Eternity Girl, and how does she connect to this whole scheme? A special four-part back-up feature by Magdalene Visaggio (Kim and Kim) and Sonny Liew (The Art of Charlie Chan Hock Chye) begins here.
MOTHERLANDS #1 (OF 6) DC Comics
(W) Simon Spurrier (A) Rachael Stott (CA) Eric Canete
In a crazed future where unhinged technologies and interconnected parallel Earths have given rise to a spectacular class of super-criminal, the most beloved celebrities aren't actors or rock stars, but the bounty hunters who traverse an exotic multiverse in search of impossible prey! But when the spotlight-shunning, strait-laced tracer known as Tab finds herself in an ultra-violent race for her greatest prize yet, she's forced to work with her greatest enemy, the only person capable of IDing him: her own elderly, overbearing and hypercritical mother, who was once the most fabulous and celebrated bounty hunter of them all.
A sci-fi action comedy blacker than dragon s***, MOTHERLANDS is the dimension-hopping, criminal-blasting story of two extraordinary women written by Si Spurrier (SUICIDE SQUAD, The Spire) with art by Rachael Stott (Star Trek/Planet of the Apes, Sex Criminals).
MATURE READERS
STAR WARS LAST JEDI DJ #1 Marvel Comics
(W) Ben Blacker, Ben Acker (A) Kev Walker (CA) Jeff Dekal
When STAR WARS: THE LAST JEDI takes theaters in FORCE (get it?) this December, Star Wars fans will get a peek into some new dark corners of the Galaxy Far Away…and out of one of those corners scuttles DJ, the mysterious character played by Benecio Del Toro! Who is this mystery man, and what put him in the path of our Resistance heroes? Join Ben Acker & Ben Blacker (Star Wars Join the Resistance, Star Wars: The Last Jedi – The Storms of Crait) and Kev Walker (Star Wars: Doctor Aphra, Darkhawk) as they reveal a day in DJ's life just before his appearance in the film!
HUNGRY GHOSTS #1 (OF 4) Dark Horse Comics
(W) Anthony Bourdain, Joel Rose (A) Alberto Ponticelli, Vanesa Del Ray (CA) Paul Pope
On a dark, haunted night, a Russian oligarch dares a circle of international chefs to play the samurai game of 100 Candles-where each storyteller spins a terrifying tale of ghosts, demons and unspeakable beings-and prays to survive the challenge. Inspired by the Japanese Edo period game of Hyakumonogatari Kaidankai, Hungry Ghosts reimagines the classic stories of yokai, yorei, and obake, all tainted with the common thread of food. First course: With bad consequence, a ramen chef refuses to help a beggar, and a band of pirates get more (and less) than they were bargaining for after their encounter with a drowning woman turns ghastly. Hungry Ghosts is cooked up by the infamous author and chef, Anthony Bourdain (Kitchen Confidential, Emmy-Award winning TV star of Parts Unknown) and acclaimed novelist Joel Rose (Kill, Kill, Faster, Faster, back again from their New York Times #1 best seller, Get Jiro!). Joining them this issue are stellar artists Alberto Ponticelli and Vanesa Del Rey, with amazing color by Jose Villarrubia, and a drop-dead cover by Paul Pope.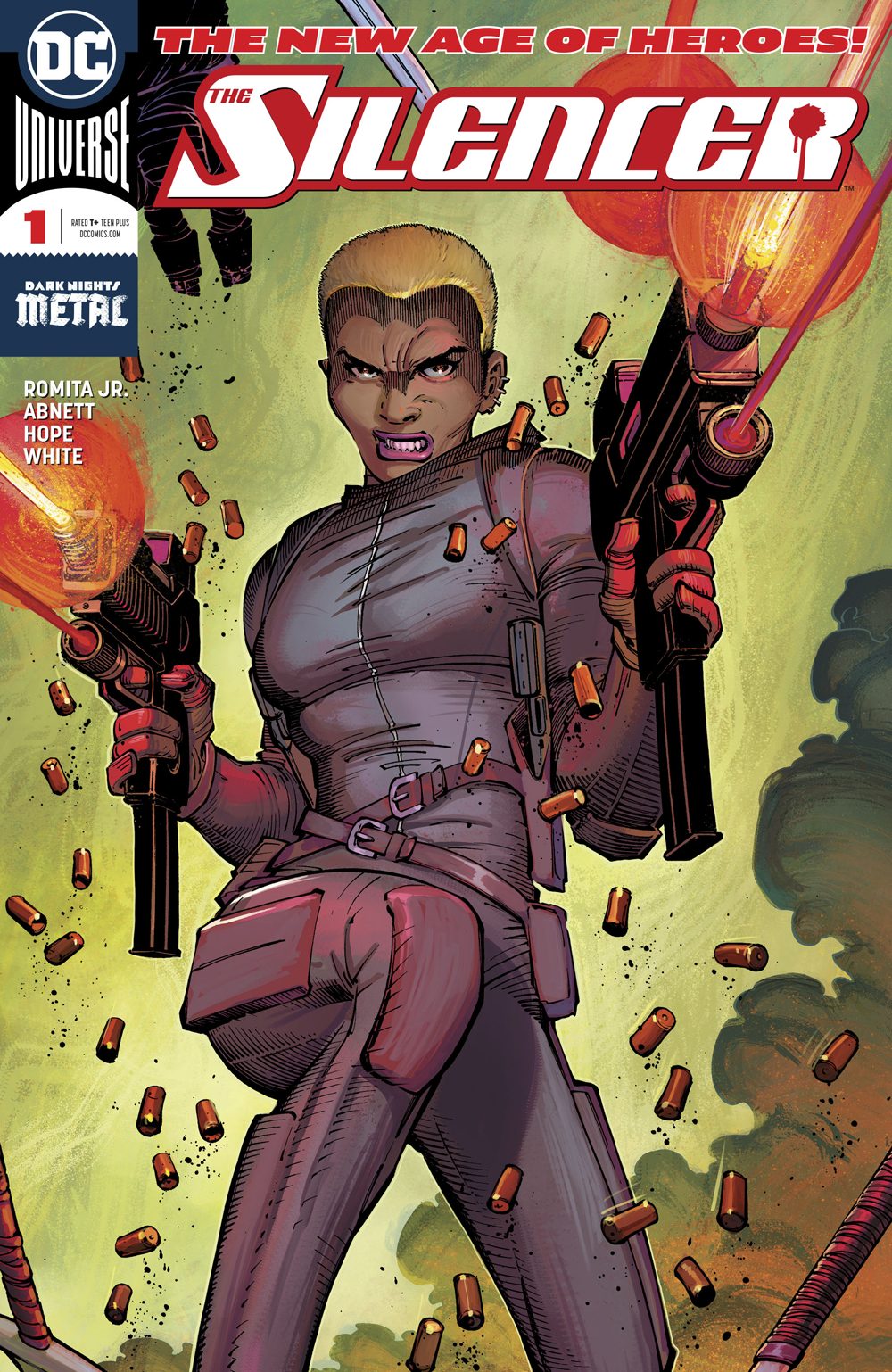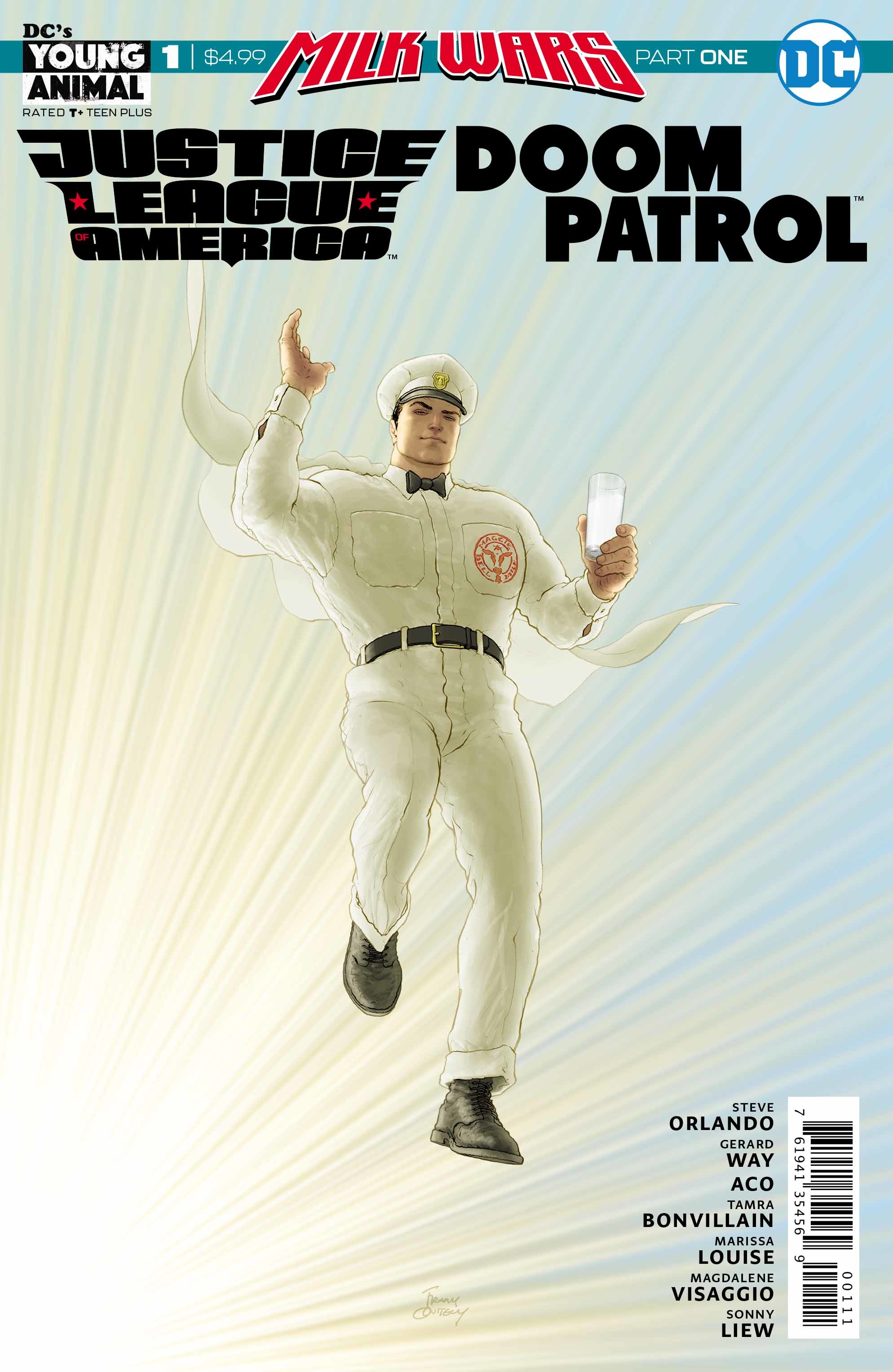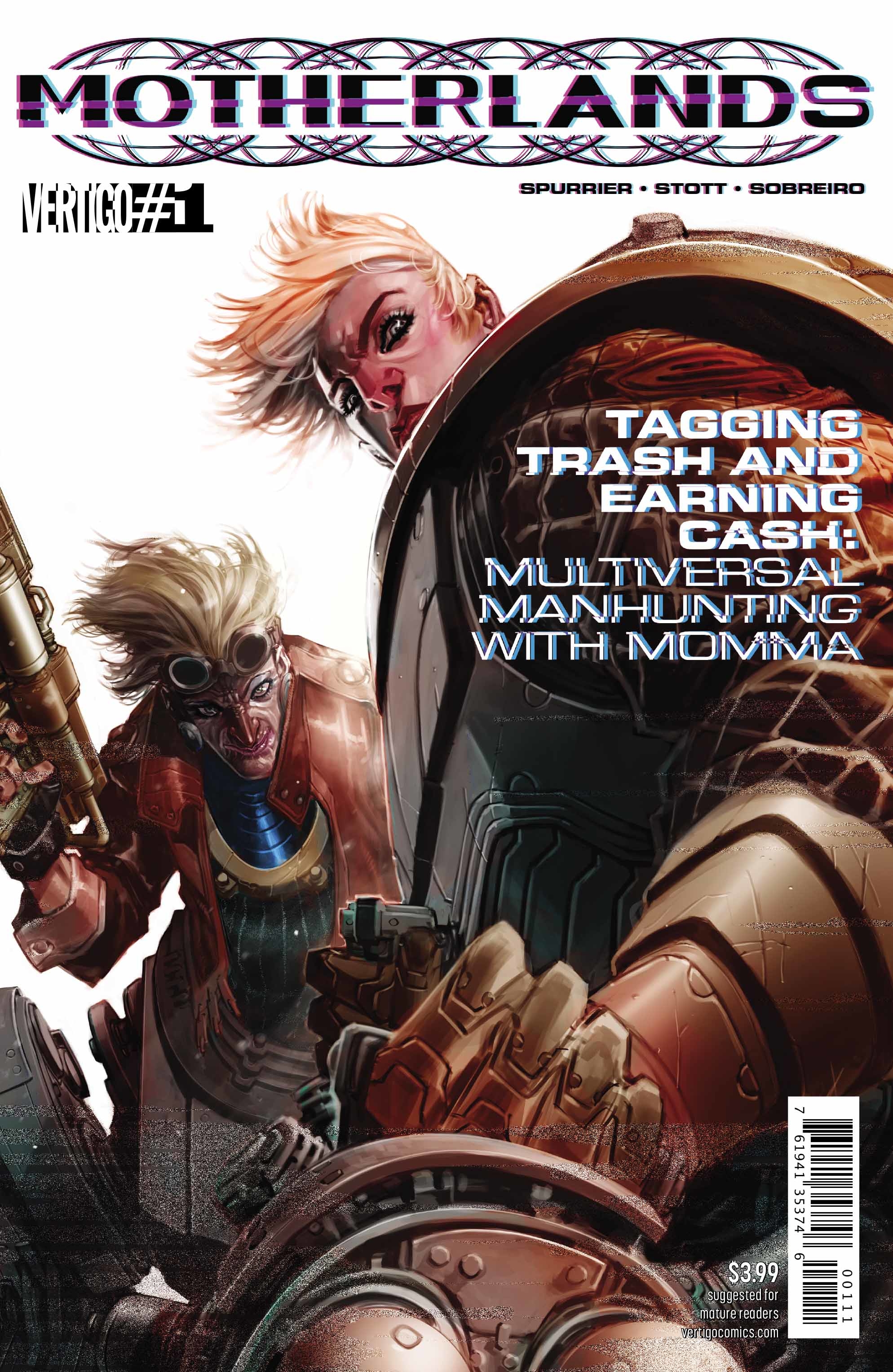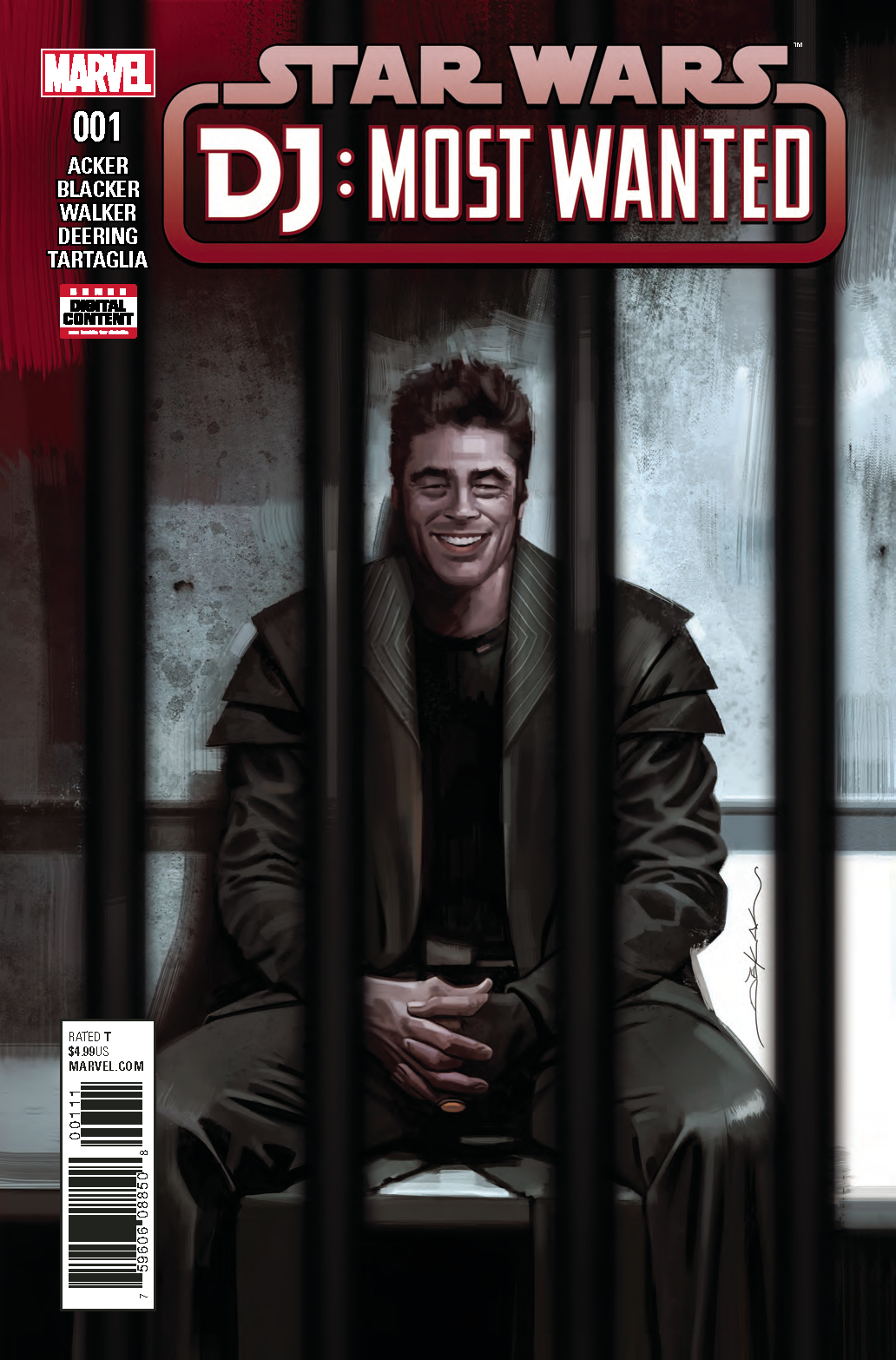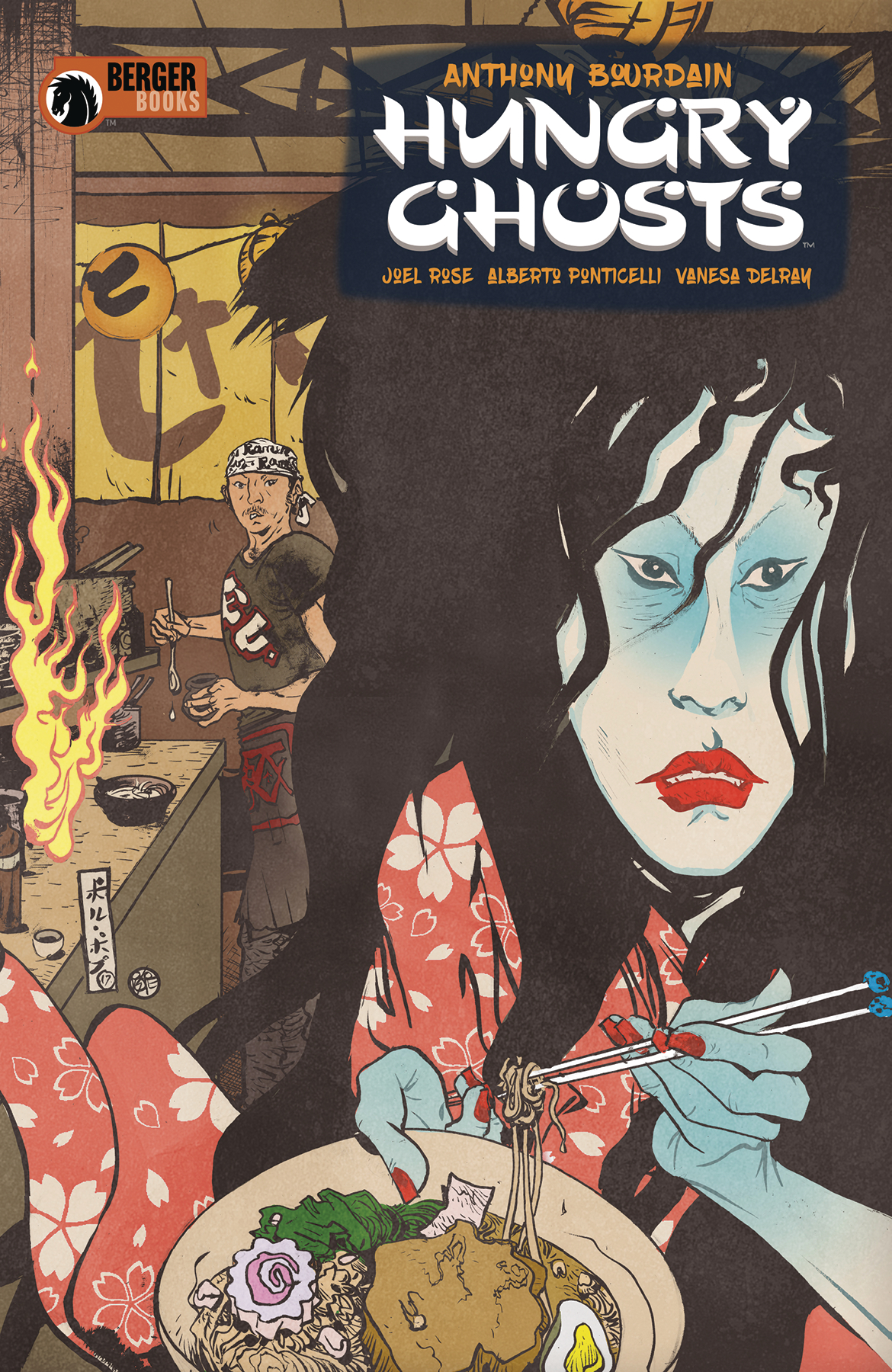 2000 AD PROG #2066
ALL NEW WOLVERINE #30 LEGACY
AMAZING SPIDER-MAN RENEW YOUR VOWS #15 LEGACY
AMORY WARS GOOD APOLLO #10 (OF 12) 
AVENGERS #678 LEGACY
BEAUTY #19
BEN REILLY SCARLET SPIDER #13 LEGACY
BIG TROUBLE IN LITTLE CHINA OLD MAN JACK #5
BONEHEAD #2
DARK ARK #5
DARK NIGHTS METAL #5 (OF 6)
DARK NIGHTS METAL #5 (OF 6) DANIEL VAR ED
DARK NIGHTS METAL #5 (OF 6) KUBERT VAR ED
DARK NIGHTS METAL #5 (OF 6) LEE VAR ED
DEATHSTROKE ANNUAL #1
DEFENDERS #9 LEGACY
DESPICABLE DEADPOOL #293 LEGACY
DETECTIVE COMICS ANNUAL #1
FALCON #4 LEGACY
FLASH ANNUAL #1
HACK SLASH RESURRECTION #4 
HARLEY QUINN #36
HUNGRY GHOSTS #1 (OF 4)
IMAGE PLUS #6 (WYTCHES THE BAD EGG PT 6) 
INCREDIBLE HULK #712 LEGACY
INVINCIBLE IRON MAN #596 LEGACY
JEAN GREY #11 LEGACY
JESSICA JONES #16 LEGACY
JLA DOOM PATROL SPECIAL #1
JOE GOLEM OCCULT DETECTIVE FLESH & BLOOD #2 (OF 2)
JOHN CARPENTER TALES OF SCI FI VORTEX #4 (OF 8) 
MARVEL PREVIEWS VOL 04 #7 
MOON GIRL AND DEVIL DINOSAUR #27 LEGACY
MOON KNIGHT #191 LEGACY
MOTHERLANDS #1 (OF 6) 
MYSTIK U #2 (OF 3)
OLD MAN LOGAN #34 LEGACY
OUTCAST BY KIRKMAN & AZACETA #33 
PHOENIX RESURRECTION RETURN JEAN GREY #5 (OF 5) LEGACY
PREVIEWS #353 FEBRUARY 2018 
PUNISHER PLATOON #5 (OF 6) 
RICK & MORTY #34 
SILENCER #1
SPAWN #282 
SPIDER-GWEN #28 LEGACY
STAR TREK BOLDLY GO #16 
STAR WARS DOCTOR APHRA #16
STAR WARS LAST JEDI DJ #1
TALES OF SUSPENSE #101 (OF 5) LEGACY
TAROT WITCH OF THE BLACK ROSE #108 
UBER INVASION #11 
UNDERWINTER FIELD OF FEATHERS #4 
VOID TRIP #3 (OF 5) 
Set Up Or Add To A Subscription