Every Wednesday is New Comic Book Day at Get Ready Comics! We are proud to bring a wide selection and variety of different comics from a range of publishers to our shop. We often have new series, one-shots and ongoing titles from publishers including; DC, Marvel, Image, Dark Horse, IDW, Valiant, Aftershock, Titan, Boom! Studios, Dynamite and much more. We provide an excellent subscription service to many of our customers – why not join them and ensure you do not miss out on your favourite comic books each month?
We have listed what new titles we have coming in this week at Get Ready Comics. If you want to subscribe to any of the titles listed (if you can't see what you are looking for – let us know and we will order it in), simply scroll to the end of the page and fill in our subscription form.
THIS WEEK'S FEATURED RELEASES
MARVEL NEW SERIES & ONE-SHOTS
X-MEN RED #1 LEGACY Marvel Comics
(W) Tom Taylor (A) Mahmud A. Asrar (CA) Travis Charest
The Hate Machine Part 1
THE FIRST SENSATIONAL ARC OF AN ALL-NEW TEAM OF X-MEN STARTS HERE!
JEAN GREY is back! Returned to a world she doesn't recognize, the First Lady of the X-MEN gathers an unlikely team – NIGHTCRAWLER, NAMOR and LAURA KINNEY (A.K.A. ALL-NEW WOLVERINE) – to face an evil that threatens to tear down XAVIER's dream by any means necessary!
INFINITY COUNTDOWN ADAM WARLOCK #1 (ONE-SHOT) Marvel Comics
(W) Gerry Duggan (A) Mike Allred (CA) Aaron Kuder
ADAM WARLOCK IS BACK! Reborn from the realm of the dead, Adam has come seeking the Soul Stone…and the truth about what it did to Him! His guide through this Infinity Quest is none other than…Kang the Conqueror?!? Be there as Adam begins down the dark trail sure to lead him into the heart of the mystery of the Infinity Stones…
BLACK PANTHER SOUND AND FURY #1 (ONE-SHOT) Marvel Comics
(W) Ralph Macchio (A/CA) Andrea DiVito
PANTHER VS. KLAW!
The fantastic technology of Wakanda comes to Dubai! But when the villainous KLAW launches a plot to extort billions from the citizens of the city, T'CHALLA's diplomatic mission becomes a search and rescue for the BLACK PANTHER! Written and illustrated by industry legends Ralph Macchio and Andrea Di Vito, THE SOUND AND THE FURY puts the Black Panther on a mission that will test his prowess against his long-standing nemesis, as well as three new villains – BLOKK, GARROTTE, and SHEN-YU! Featuring a special presentation of FANTASTIC FOUR #53, featuring the earliest conflict between T'Challa and Klaw, and the introduction of VIBRANIUM!
DC NEW SERIES & ONE-SHOTS
YOUNG MONSTERS IN LOVE #1 (ONE-SHOT) DC Comics
(W) Paul Dini, James Robinson, Jeff Lemire, Steve Orlando, Mark Russell, Kyle Higgins, Alisa Kwitney, Phil Hester (A) Guillem March, Frazer Irving (A/CA) Kelley Jones
It's hard being a monster… and even harder being a monster in love. Sparks will fly and hearts will be broken when the ghouls and ghosts of the DC Universe assemble to bring you the Valentine's Day Special that no one saw coming!
MOTHER PANIC BATMAN SPECIAL #1 (ONE-SHOT) DC Comics
(W) Jody Houser, Magdalene Visaggio (A) Ty Templeton, Sonny Liew (CA) Frank Quitely
"MILK WARS" part two! Mother Panic has discovered a Gotham City transformed. What happened to her family and friends? And who moved into Gather House, the religious school that scarred Mother Panic as a young girl? It's Father Bruce, the orphan millionaire who decided to give back to society by filling the deep demand for sidekicks. So many Robins in need of a nest! Plus, part two of the Eternity Girl backup story!
SWAMP THING WINTER SPECIAL #1 (ONE-SHOT) DC Comics
(W) Tom King, Len Wein (A) Kelley Jones (A/CA) Jason Fabok
Tom King and Jason Fabok pay tribute to the legendary creators of Swamp Thing, writer Len Wein and artist Bernie Wrightson, as they join forces for an earth-shattering Swamp Thing passion project!
In this new, squarebound one-shot, Swamp Thing is out of his element as he shepherds a lost boy through a blinding blizzard and other hazards of a strange, frozen tundra. In this touching and harrowing tale of survival, the pair must navigate countless threats throughout a bewildering terrain-with a bloodthirsty snow monster hot on their heels. But how long can they rely on each other? Separated from the Green and stripped of his powers in this dead world, Swamp Thing struggles to fight for their lives and deliver the boy to safety. Disoriented and decaying, Swamp Thing's fading understanding of his surroundings forces the duo to confront their desperation and uncover the true identity of the snow monster that hunts them.
In addition, this special features the final Swamp Thing story from the monster's co-creator, Len Wein. Originally intended as the start of a new series, it is presented here both in its original script form and with art by Kelley Jones.
SMALL PUBLISHER NEW SERIES & ONE-SHOTS
ARMSTRONG & THE VAULT OF SPIRITS #1 Valiant Entertainment
(W) Fred Van Lente (A) CAFU (CA) Kalman Andrasofszky
What secrets await inside the Vault of Spirits?
Deep beneath New York City's seediest dive bar, Armstrong – the hard-hitting, harder-partying immortal veteran of history's greatest escapades – is hosting an invitation-only affair for his most beloved friends and allies! Archer… Ivar, Timewalker… Faith… Quantum and Woody… And special guests from across the Valiant Universe… All have been offered a seat at the table for a personally guided tour of Armstrong's most valuable and tightly guarded treasure… From the Great Flood to ancient Greece to the height of the Crusades, raise a glass as Armstrong recounts the true stories of his wine-soaked path down through the ages and the artifacts that reside within his own secret archive!
DEJAH THORIS #1 Dynamite Entertainment
(W) Amy Chu (A) Pasquale Qualano (CA) J. Scott Campbell
Dejah Thoris, obsessed with finding the legendary Gardens of Mars, recruits her own expedition team of scientists. But once outside the palace walls, things don't go as planned, and the Princess learns the hard way just how dangerous Barsoom really is.
INCOGNEGRO RENAISSANCE #1 Dark Horse Comics
(W) Mat Johnson (A/CA) Warren Pleece
After a black writer is found dead at a scandalous interracial party in 1920s New York, Harlem's cub reporter Zane Pinchback is the only one determined to solve the murder. Zane must go "incognegro" for the first time-using his light appearance to pass as a white man-to find the true killer, in this prequel miniseries to the critically acclaimed Vertigo graphic novel, now available in a special new 10th Anniversary Edition. With a cryptic manuscript as his only clue, and a mysterious and beautiful woman as the murder's only witness, Zane finds himself on the hunt through the dark and dangerous streets of "roaring twenties" Harlem in search for justice.  A page-turning thriller of racial divide, Incognegro: Renaissance explores segregation, secrets, and self-image as our race-bending protagonist penetrates a world where he feels stranger than ever before.
LEGENDERRY RED SONJA #1 (OF 5) Dynamite Entertainment
(W) Marc Andrekyo (A) Igor Lima (CA) Joe Benitez
Last we saw of Red Sonja of the Legenderry world, she was living the pirate's life aboard her ship, The Nautilus. But times have changed. As she tries to rebuild her life once again, she must save the Big City from two houses divided and the star-crossed lover bringing them to the brink of war!
TWISTED ROMANCE #1 (OF 4) Image Comics
(W) Alex De Campi, Sarah Horrocks (A) Magen Cubed (A/CA) Katie Skelly
FOUR-ISSUE WEEKLY MINISERIES EVENT!
Critically acclaimed writer ALEX de CAMPI teams up with some of comics' hottest artists to create tales of love gone wrong, right, and everywhere in between. 
ISSUE ONE: "OLD FLAMES"
In New York City in 1978, there are thousands of ways for people to get together. There's only one agency dedicated to tearing them apart: Heartbreak Incorporated. But who is the handsome seducer who runs the agency, and what is the secret he's hiding? Drawn by KATIE SKELLY (My Pretty Vampire). Backup comics story by SARAH HORROCKS (Goro, The Leopard) and prose story by MAGEN CUBED (Crashers).

VS #1 Image Comics
(W) Ivan Brandon (A/CA) Esad Ribic
War has become a spectator sport. Privately funded armies of superstar soldiers march into battle for fame, profit, and the glory of their sponsor nations. When a new generation of soldiers arrive, top gladiator Satta Flynn is about to discover how fleeting the limelight can be.
WALT DISNEY SHOWCASE #1 IDW Publishing
(W) Rudy Salvagnini, Jonathan H. Gray (A) Lara Molinari (CA) Andrea Freccero
"The Bad News Bruise Cruise!" We know Donald's proud of his sailor suit-but can he singlehandedly sail a luxury liner full of billionaires across the ocean? And if not… why is Uncle Scrooge demanding that he try?
WICKED & DIVINE 1923 (ONE-SHOT) Image Comics
(W) Kieron Gillen (A) Aud Koch (CA) Jamie McKelvie
Basically, a bunch of 1920s gods based on major modernist figures stuck in the middle of an Agatha Christie murder mystery, done in a comics-prose hybrid that's clearly trying to start a fight with JONATHAN HICKMAN. (Yeah, you heard, Jon. Come at us, bro.) It's high art versus lo art, with the most beautiful AUD KOCH artwork the world has ever seen. We're so excited, we may have to have a lie down.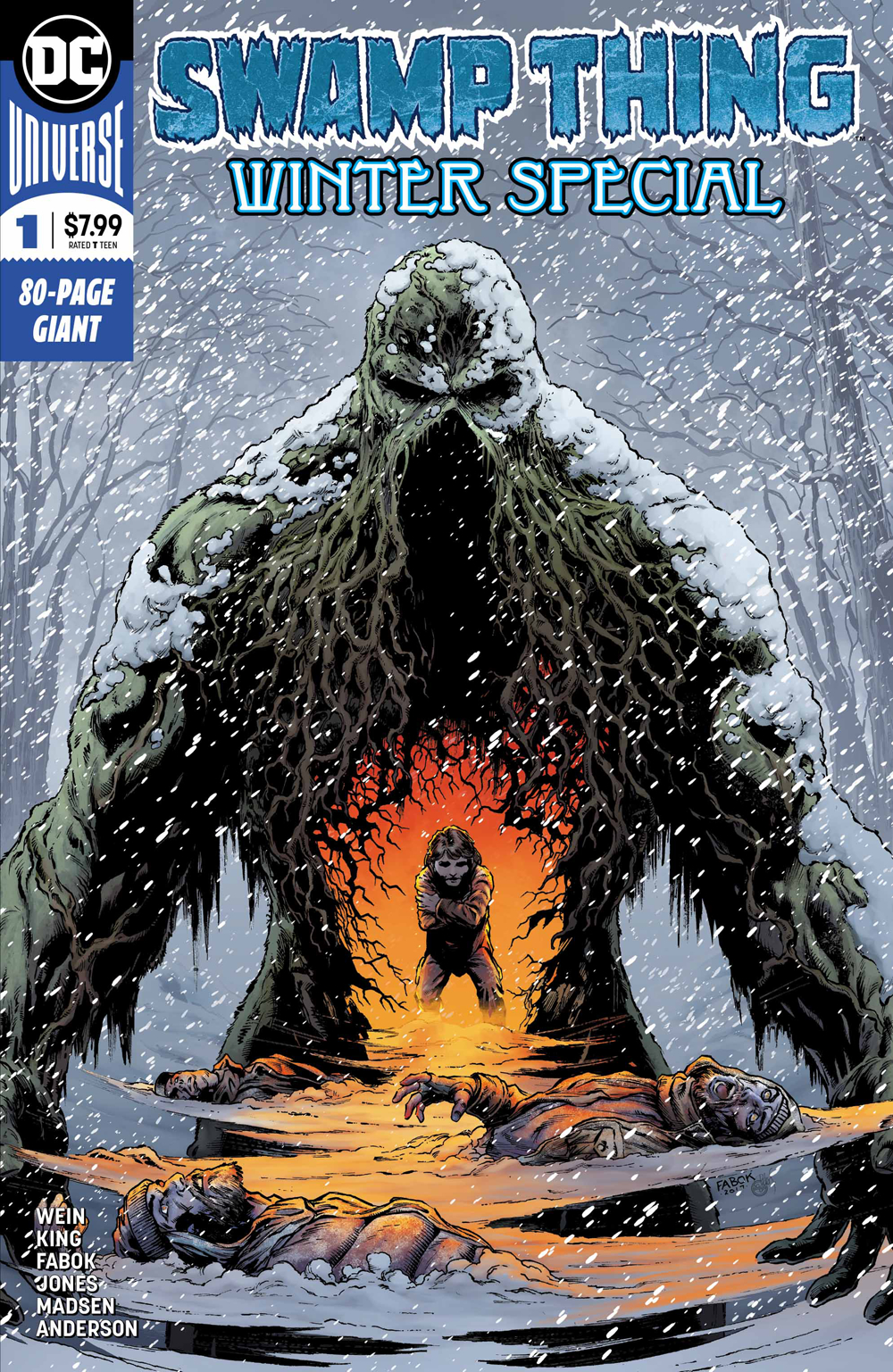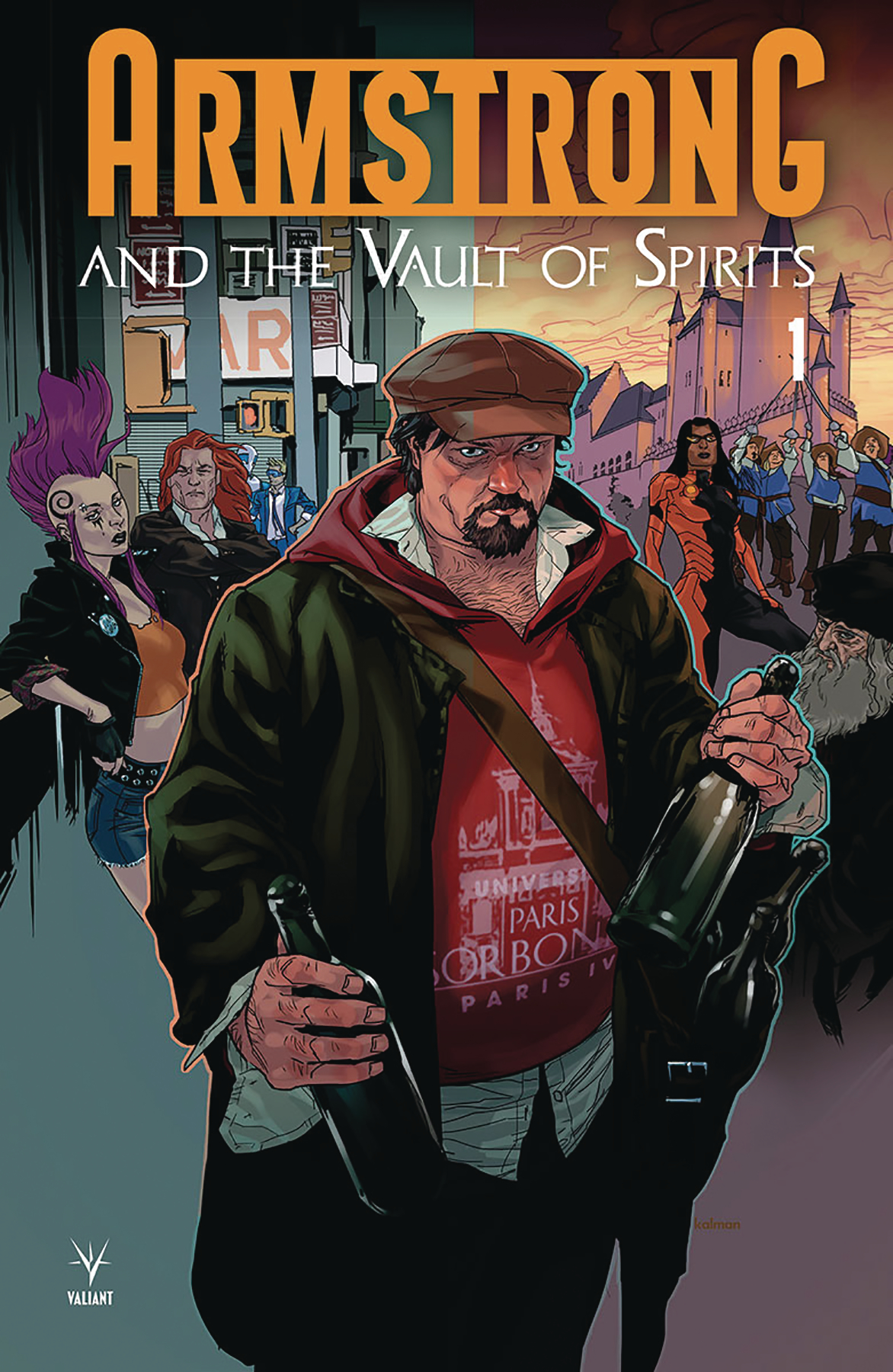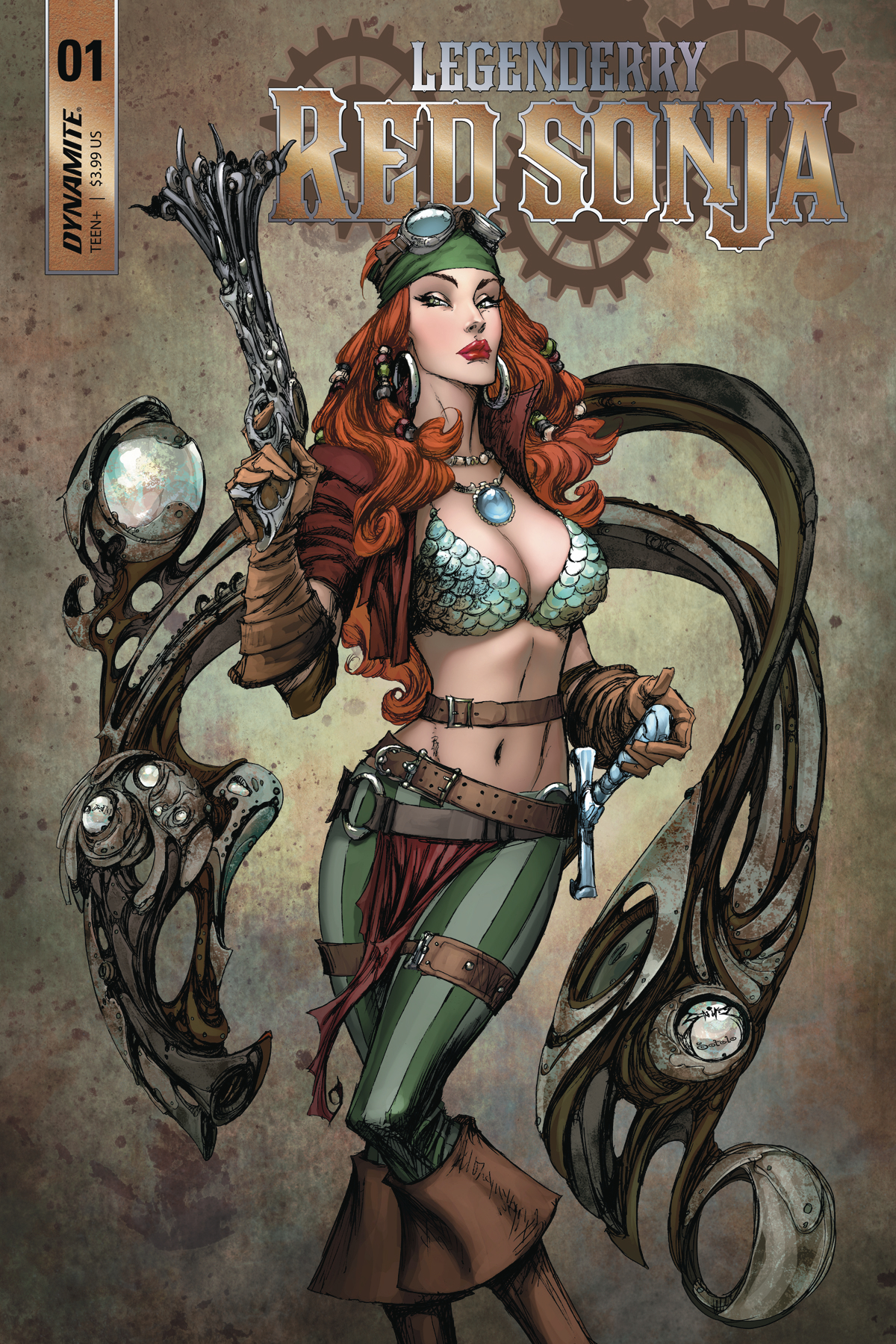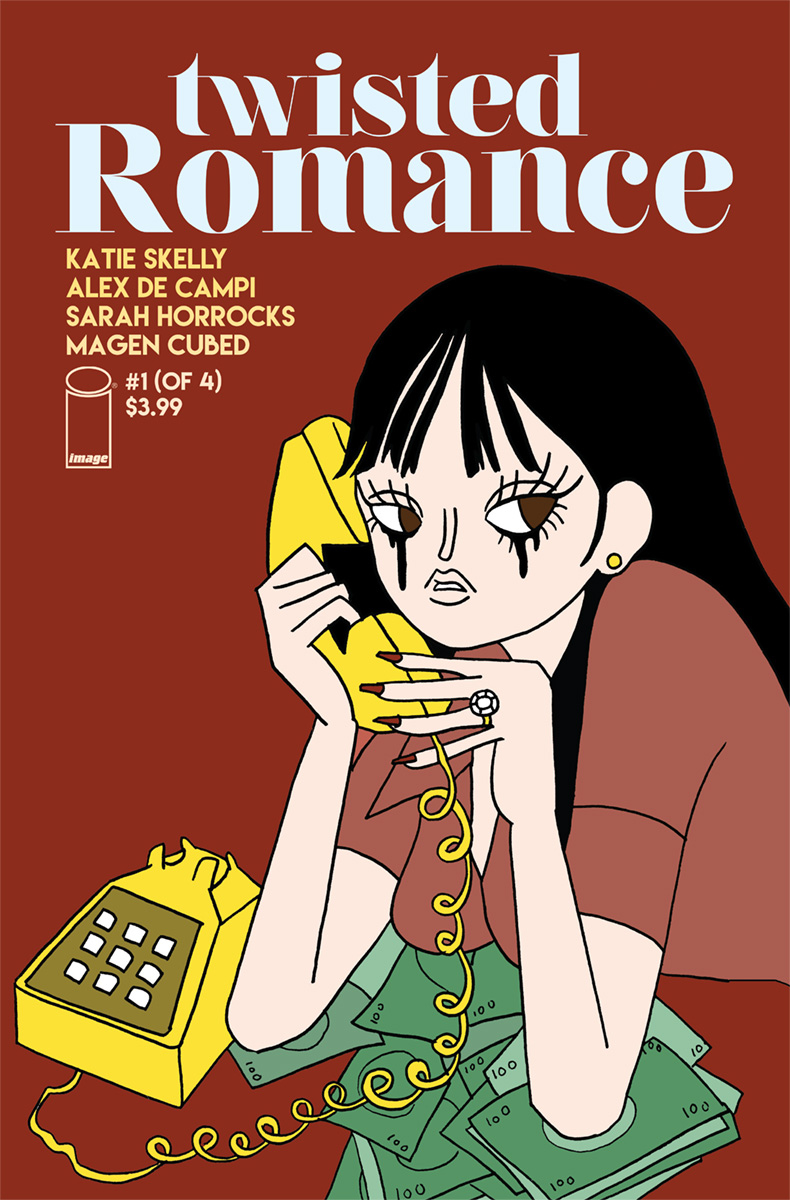 2000 AD PROG #2067
30 DAYS OF NIGHT #3 (OF 6) 
AMAZING SPIDER-MAN #795 LEGACY
AMAZING SPIDER-MAN RENEW YOUR VOWS #15 LEGACY
ARMSTRONG & THE VAULT OF SPIRITS #1
AVENGERS #679 LEG
BACK TO THE FUTURE TIME TRAIN #2
BANE CONQUEST #9 (OF 12)
BATMAN #40
BATMAN WHITE KNIGHT #3 (OF 8) 2ND PTG
BATMAN WHITE KNIGHT #4 (OF 8) 2ND PTG
BATMAN WHITE KNIGHT #5 (OF 8)
BATMAN WHITE KNIGHT #5 (OF 8) VAR ED
BLACK BOLT #10 LEGACY
BLACK LIGHTNING COLD DEAD HANDS #4 (OF 6)
BLACK PANTHER SOUND AND FURY #1 LEGACY
BOMBSHELLS UNITED #11
COYOTES #4 
DAMNED #8 
DAREDEVIL #598 LEGACY
DASTARDLY AND MUTTLEY #6 (OF 6)
DEATHSTROKE #28
DEJAH THORIS #1 
EXIT STAGE LEFT THE SNAGGLEPUSS CHRONICLES #2
EXTREMITY #11
GHOSTBUSTERS ANSWER THE CALL #3 
GO GO POWER RANGERS #6 
GRAVEDIGGERS UNION #4 
GREEN ARROW #37
GREEN LANTERNS #40
HACK SLASH RESURRECTION #4 
HARLEY & IVY MEET BETTY & VERONICA #5 (OF 6)
HARLEY QUINN #37
HAWKEYE #15 LEGACY
I HATE FAIRYLAND #16 
ICEMAN #10 LEGACY
INCOGNEGRO RENAISSANCE #1
INFINITY COUNTDOWN ADAM WARLOCK #1 LEGACY
INJUSTICE 2 #19
IRON FIST #77 LEGACY
JETSONS #4 (OF 6)
JUSTICE LEAGUE #38
KINGSMAN RED DIAMOND #6 (OF 6) 
LEGENDERRY RED SONJA #1 (OF 5) 
MONSTRO MECHANICA #3
MOTHER PANIC BATMAN SPECIAL #1
NIGHTWING #38
PAPER GIRLS #20
RASPUTIN VOICE OF DRAGON #4 (OF 5)
RISE OF BLACK PANTHER #2 (OF 6) LEGACY
ROCK CANDY MOUNTAIN #8 (OF 8) 
ROGUE & GAMBIT #2 (OF 5) LEGACY
RUNAWAYS #6
SAVAGE DRAGON #231 
SCALES & SCOUNDRELS #6
SHADOW BATMAN #5 (OF 6) 
SHE-HULK #162 LEGACY
SNOTGIRL #9
SPIDER-MAN #237 LEGACY
SPIDER-MAN DEADPOOL #27 LEGACY
SPIRITS OF VENGEANCE #5 (OF 5) LEGACY
STAR TREK DISCOVERY #2 
STAR TREK NEW VISIONS ISOLATION
STAR WARS #43
SUPERMAN #40
SWAMP THING WINTER SPECIAL #1
TMNT UNIVERSE #19
TRANSFORMERS LOST LIGHT #14
TRANSFORMERS VS VISIONARIES #2 (OF 5) 
TWISTED ROMANCE #1 (OF 4) 
VAN HELSING VS ROBYN HOOD #2 (OF 4) 
VENOM #161 LEGACY
VS #1 
WALKING DEAD #176 
WALT DISNEY SHOWCASE #1 
WICKED & DIVINE 1923 CVR A MCKELVIE & WILSON (ONE-SHOT)
WITCHBLADE #3 
X-MEN GOLD #21 LEGACY
X-MEN RED #1 LEGACY
YOUNG MONSTERS IN LOVE #1
Set Up Or Add To A Subscription