Every Wednesday is New Comic Book Day at Get Ready Comics! We are proud to bring a wide selection and variety of different comics from a range of publishers to our shop. We often have new series, one-shots and ongoing titles from publishers including; DC, Marvel, Image, Dark Horse, IDW, Valiant, Aftershock, Titan, Boom! Studios, Dynamite and much more. We provide an excellent subscription service to many of our customers – why not join them and ensure you do not miss out on your favourite comic books each month?
We have listed what new titles we have coming in this week at Get Ready Comics. If you want to subscribe to any of the titles listed (if you can't see what you are looking for – let us know and we will order it in), simply scroll to the end of the page and fill in our subscription form.
THIS WEEK'S FEATURED RELEASES
DC COMICS
DARK KNIGHTS RISING THE WILD HUNT #1
(W) Scott Snyder, James TynionIV, Joshua Williamson, Grant Morrison, Grant Morrison (A) Howard Porter, Jorge Jimenez (A/CA) Doug Mahnke
Continued from the pages of the bestselling DARK NIGHTS: METAL! The Dark Knights ride through the farthest reaches of the Multiverse to track down the unlikeliest of teams: The Flash, Cyborg, Raven and Detective Chimp. The mission: keep these heroes from completing their desperate quest to save all of existence! Plus, Challengers' Mountain crackles with dark energy that will release an army of the world's worst nightmares into the streets of Gotham City!
This one-shot also answers the question: Where are the Metal Men? And who is the latest addition to the team?
FOIL-STAMPED COVER
BUY NOW
SIDEWAYS #1
(W) Dan DiDio, Justin Jordan (A/CA) Kenneth Rocafort
During the events of DARK NIGHTS: METAL, high school junior Derek James accidentally fell through a rift into the dark matter dimension! Now, as Sideways, he can create rifts in midair to leap through dimensions at will! But with that much power comes great liability-and cracks are starting to form in the fabric of the space-time continuum…
BUY NOW
MARVEL COMICS
STAR WARS THRAWN #1 (OF 6)
(W) Jody Houser (A) Luke Ross (CA) Paul Renaud
One of the most cunning and ruthless warriors in the history of the Star Wars Universe, Grand Admiral Thrawn is back with a six-issue miniseries about how he became one of the most feared military tacticians in a galaxy far, far away. Written by Jody Houser (ROGUE ONE ADAPTATION) and drawn by Luke Ross (STAR WARS: DARTH MAUL, STAR WARS: THE FORCE AWAKENS ADAPTATION), follow the comic adaptation of Timothy Zahn's New York Times best-selling novel about Thrawn's rise in the Imperial ranks!
SMALL/INDEPENDENT PUBLISHERS
KICK-ASS #1 Image Comics
(W) Mark Millar (A/CA) John Romita
KICK-ASS IS BACK-ready to wipe out the city's criminal lowlives, destroy its gangs, and save its communities from decay. But there's a new face beneath the old mask, a new figure wearing that famous green and yellow spandex. Who is this new vigilante superhero? Who can fill Dave Lizewski's shoes? WHO IS THE NEW KICK-ASS? Find out in the first issue of this new, ongoing monthly series. Comic book legends MARK MILLAR and JOHN ROMITA, JR. reunite for the next chapter of the greatest superhero comic of all time.
BUY NOW
BLACK BETTY #1 Action Lab – Danger Zone
(W) Shawn Gabborin (A/CA) Michela Da Sacco
Meet the newest member of Zombie Tramp universe! Black Betty has made a living killing the unkillable. She has taken down monsters of every shape and size with a style all her own. But when a man's daughter is kidnapped by a local legend, Betty steps in to save her – for a price! If you need it dead (and you've got the cash!), Betty's your girl!
COLD WAR #1 Aftershock Comics
(W) Christopher Sebela (A/CA) Hayden Sherman
Panacea Cryonics offered its customers life after death by keeping their heads frozen until the day technology could rebuild them, free of disease and death. However, as these everyday people from the past are revived, they're not handed the keys to a new life, but a gun, body armor and an ultimatum. They must fight in a war against unknown opponents for unknown reasons, to secure their place in a brave new world that doesn't want them around.
DEATH OF LOVE #1 (OF 5) Image Comics
(W) Justin Jordan (A/CA) Donal Delay
Love sucks. Philo Harris is going to do something about it. After gaining the ability to see the Cupidae that make love work-after a particularly bad drunken decision-Philo ends up going to war with love itself. With a chainsaw.
XENA #1 (OF 5) Dynamite Entertainment
(W) Meredith Finch (A) Vicente Cifuentes (CA) David Finch
The path to redemption is never easy, and the journey of a warrior princess seeking to wash the blood of innocents from her hands is no exception.   Xena travels to Athens, to plead for redemption in the temple of Eleos. But some things can never be forgiven and the shadows of past sins are long.  Will Xena find redemption or betrayal waiting for her in the temple of the gods?  The power, the passion, the danger… her courage would change the world.  Xena:  Warrior Princess.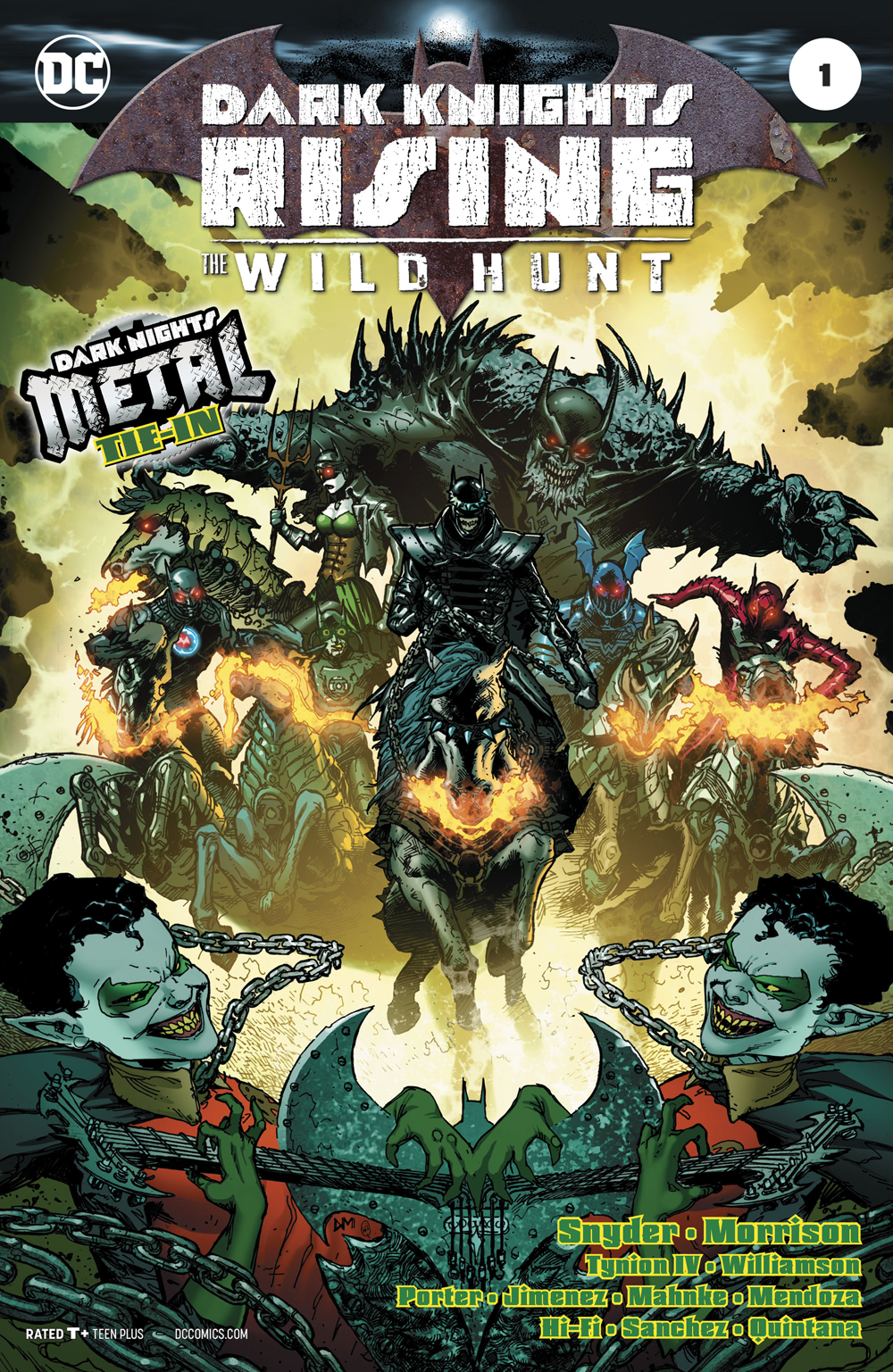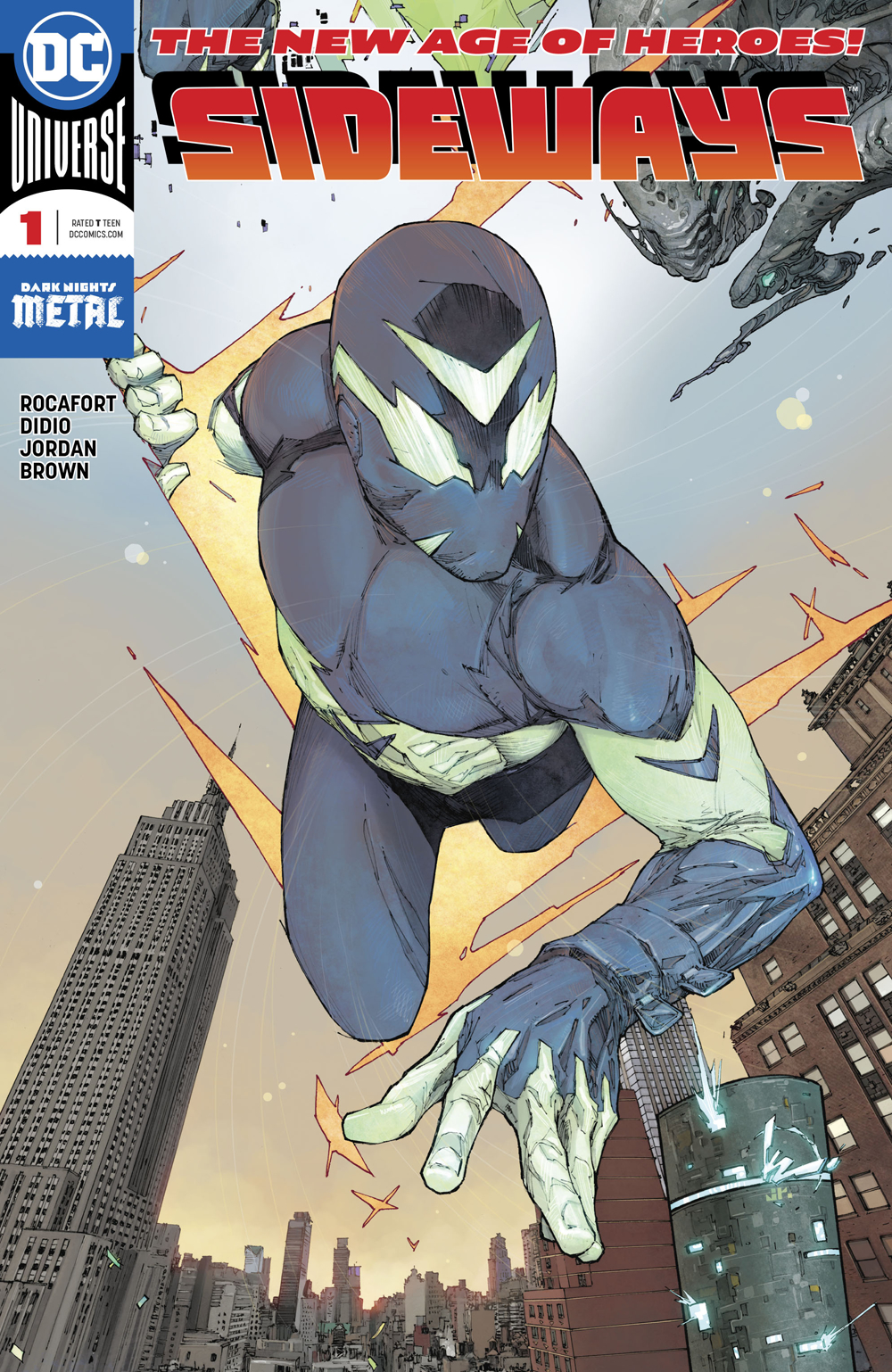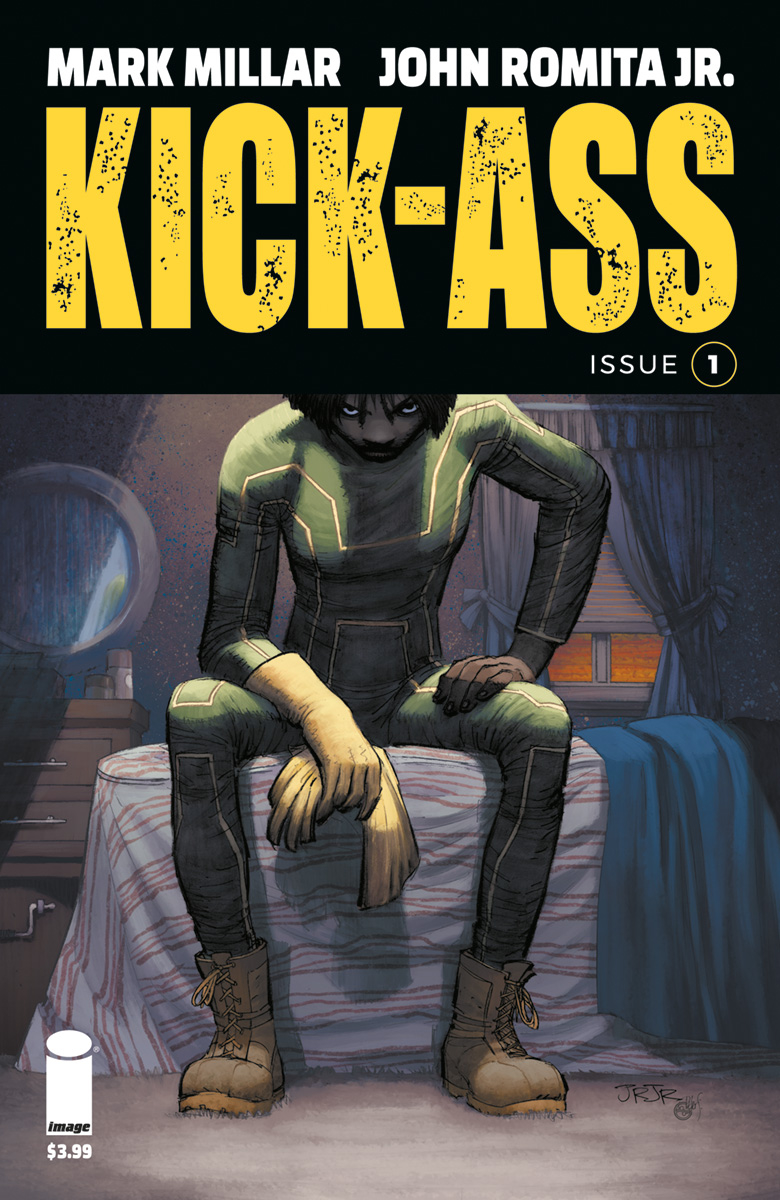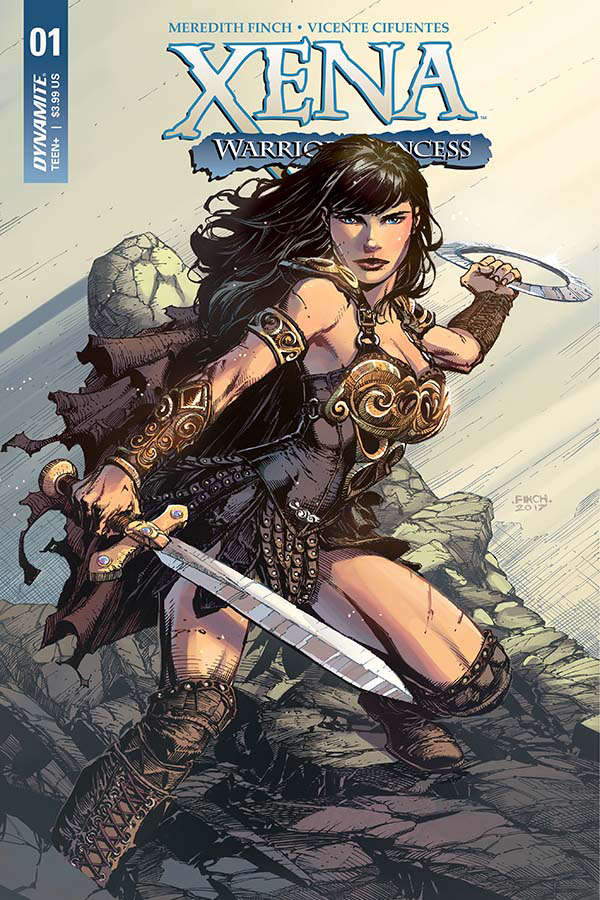 2000 AD PROG #2068
ACTION COMICS #997
AMAZING SPIDER-MAN ANNUAL #42 LEGACY
AMAZING SPIDER-MAN RENEW YOUR VOWS #16 LEGACY
AVENGERS #680 LEGACY WW
BARBARELLA #3 
BATGIRL AND THE BIRDS OF PREY #19
BEN REILLY SCARLET SPIDER #14 LEGACY
BLACK BETTY #1
BLACK MONDAY MURDERS #8 
BLACK SABLE #4 (OF 6) 
BLOODSHOT SALVATION #6 
CABLE #154 LEGACY
CAPTAIN AMERICA #698 LEGACY
CURSE WORDS #11 
DARK FANG #4 
DARK KNIGHTS RISING THE WILD HUNT #1
DEADMAN #4 (OF 6)
DEATH OF LOVE #1 (OF 5) 
DESPICABLE DEADPOOL #294 LEGACY
DETECTIVE COMICS #974
DOCTOR STRANGE #385 LEGACY
FALCON #5 LEGACY
FLASH #40
GIANTS #3 (OF 5)
GOOSEBUMPS MONSTERS AT MIDNIGHT #3 (OF 3) 
GOTHAM CITY GARAGE #9
HACK SLASH VS VAMPIRELLA #5 (OF 5) 
HAL JORDAN AND THE GREEN LANTERN CORPS #38
HALO RISE OF ATRIOX #5 (OF 5)
ICE CREAM MAN #1 2ND PTG 
INVINCIBLE #144 
JENNY FINN #4 (OF 4)
JIM HENSON POWER OF DARK CRYSTAL #11 (OF 12)
JUDAS #3 (OF 4)
JUSTICE LEAGUE OF AMERICA #24
KICK-ASS #1 CVR A ROMITA JR
KICK-ASS #1 CVR B B&W ROMITA JR 
KICK-ASS #1 CVR D QUITELY 
KILL OR BE KILLED #16 
KILLER INSTINCT #5 
LAZARUS X PLUS 66 #6 (OF 6) 
MARVEL TWO-IN-ONE #3 LEGACY WW
MISTER MIRACLE DIRECTORS CUT #1 
MS MARVEL #27 LEGACY
OLD MAN HAWKEYE #2 (OF 12) LEGACY
OLD MAN LOGAN #35 LEGACY
PARADISO #3 
PLANET OF THE APES URSUS #2 
PORT OF EARTH #4
PUNISHER #221 LEGACY
RAGMAN #5 (OF 6)
RED HOOD AND THE OUTLAWS #19
ROBOTECH #7 
RUMBLE #3 
SCOOBY APOCALYPSE #22
SHADE THE CHANGING GIRL WONDER WOMAN SPECIAL #1
SHEENA #6 
SIDEWAYS #1 
SKYBOURNE #5
SLEEPLESS #3 
SLOTS #5 
STAR WARS DARTH VADER #11
STAR WARS POE DAMERON #24
STAR WARS THRAWN #1 (OF 6)
STARGATE ATLANTIS UNIVERSE ANTHOLOGY 2018 
SUICIDE SQUAD #35
SUPERGIRL #18
TITANS #20
TORCHWOOD THE CULLING #4 (OF 4) 
TWISTED ROMANCE #2 (OF 4) 
UNBEATABLE SQUIRREL GIRL #29 LEGACY
WARHAMMER 40000 FALLEN #4 (OF 4)
WEAPON X #14 LEGACY
WILDSTORM MICHAEL CRAY #5
WONDER WOMAN #40
XENA #1 (OF 5) 
X-MEN BLUE #21 LEGACY
YOUNGBLOOD #9 
Set Up Or Add To A Subscription