Every Wednesday is New Comic Book Day at Get Ready Comics! We are proud to bring a wide selection and variety of different comics from a range of publishers to our shop. We often have new series, one-shots and ongoing titles from publishers including; DC, Marvel, Image, Dark Horse, IDW, Valiant, Aftershock, Titan, Boom! Studios, Dynamite and much more. We provide an excellent subscription service to many of our customers – why not join them and ensure you do not miss out on your favourite comic books each month?
We have listed what new titles we have coming in this week at Get Ready Comics. If you want to subscribe to any of the titles listed (if you can't see what you are looking for – let us know and we will order it in), simply scroll to the end of the page and fill in our subscription form.
THIS WEEK'S FEATURED RELEASES
DC COMICS
BATMAN SINS OF THE FATHER #1 (OF 6)
(W) Christos N. Gage (A/CA) Raffaele Ienco
Based on the acclaimed videogame series from Telltale Games, this new digital-first comic tells the story of events between the first and second seasons. Someone is killing people associated with Arkham Asylum during the time Thomas Wayne was forcibly committing people there. Suspicion falls on the families suing Bruce Wayne to pay for the harm caused by his father. Batman has other ideas, but his investigation leads to him becoming the target of a deadly assassin.
BUY NOW
BRAVE & THE BOLD BATMAN & WONDER WOMAN #1 (OF 6)
(W) Liam Sharp (A/CA) Liam Sharp
Don't miss the start of a new, six-issue miniseries written and illustrated by Liam Sharp (WONDER WOMAN)! When a Celtic god's murder leads to a war between the fairy folk and a possible breach between worlds, Wonder Woman must find the murderer and keep the peace while Batman investigates strange occurrences in Gotham City. As Diana must turn to the World's Greatest Detective for help, the two heroes quickly learn their cases may be connected.
BUY NOW
DEATHBED #1 (OF 6)
(W) Joshua Williamson (A/CA) Riley Rossmo
Myth, hack, sex symbol, stark raving lunatic-all of these words have been used to describe Antonio Luna, the world's greatest living adventurer. Or at least he was until 20 years ago, when he mysteriously vanished from the public eye. Now the ninety-year-old has returned and claims to be on his deathbed. Which is where Valentine Richards, a failed novelist turned reporter, comes in. Val is hired to travel to Luna's remote castle home and uncover where the old star has been all these years, and just how much of what he says is actually true. But once Val starts to hear Luna's tale, she finds herself entering into an insane world of psychedelic violence and explosive supernatural adventure.
BUY NOW
MARVEL COMICS
DOCTOR STRANGE DAMNATION #1 (OF 4) LEGACY
(W) Donny Cates, Nick Spencer (A/CA) Rod Reis
The city of sin gets its biggest sinner yet. When Doctor Strange raises Las Vegas up from its destruction during SECRET EMPIRE, he inadvertently opens a big door for the embodiment of evil, MEPHISTO! The devilish villain takes the city for himself and sets his sights on the rest of the world. It's going to take heroes from all over the Marvel Universe to defeat him, but there's nothing simple about fighting the lord of Hell.
BUY NOW
INFINITY COUNTDOWN PRIME #1 LEGACY
(W) Gerry Duggan (A/CA) Mike Deodato
The Infinity Stones. Individually, they grant their wielder great power. Together, they grant the power of a god. Newly reformed and scattered throughout the universe, these artifacts allow the ones who claim them their heart's desire. Now, as their locations are discovered, forces converge for a battle that will begin the universe down a dark path to the END. Jump onto this exciting ride that will lead to the biggest Infinity yet! Plus: The saga of the Infinity Stones-what they are and how they came to be! From creation to destruction to re-creation, this prose primer will tell you everything you need to know about the legendary cosmic gems!
BUY NOW
SMALL/INDEPENDENT PUBLISHERS
HIT-GIRL #1 Image Comics
(W) Mark Millar (A) Ricardo Lopez Ortiz (CA) Amy Reeder
HIT-GIRL IS BACK!
The pint-sized Punisher-meets-Polly-Pocket has left America behind and set off to serve justice around the world. First stop: Colombia. A mother seeking vengeance for the murder of her child enlists Hit-Girl to destroy his killer, but Mindy has bigger plans for Colombia's most feared hitman. MARK MILLAR and RICARDO LOPEZ ORTIZ join forces for the first chapter of Hit-Girl's world tour in this new, ongoing monthly series.
BUY NOW
BLOODBORNE #1 (OF 4) Titan Comics
(W) Ales Kot (A) Piotr Kowalski (CA) Jeff Stokely
Written by Image Comics superstar Ales Kot, with artwork by Piotr Kowalski! Awakening in an ancient city plagued by a twisted endemic – Where horrific beasts stalk the shadows and the streets run slick with the blood of the damned – A nameless hunter embarks on a dangerous quest in search of paleblood…
LUCAS STAND INNER DEMONS #1 (OF 4) Boom! Studios
(W) Kurt Sutter, Caitlin Kittredge (A) Jesus Hervas (CA) Adam Gorham
Kurt Sutter (Sons of Anarchy) is back with a follow-up to his first original comic book series Lucas Stand! Military vet Lucas Stand has been forced to hunt demons on the orders of his master Gadrel. Now he has finally managed to break free and strike out on his own. However, his actions have garnered him a formidable reputation and it's not just the demons who are after him this time… Co-Writer Caitlin Kittredge (Coffin Hill) and illustrator Jesus Hervas (Penny Dreadful) return to join creator Kurt Sutter on the next chapter of his supernatural antihero.
BUY NOW
MATA HARI #1 Dark Horse Comics
(W) Emma Beeby (A/CA) Ariela Kristantina
Dancer. Courtesan. Spy. Executed by a French firing squad in 1917. 100 years on from her death, questions are still raised about her conviction. Now, the lesser-known, often tragic story of the woman who claimed she was born a princess, and died a figure of public hatred with no one to claim her body, is told by breakout talent writer Emma Beeby (Judge Dredd), artist Ariela Kristantina (Insexts), and colorist Pat Masioni drawing on biographies and released MI5 files. In this first part of a five-issue miniseries, we meet Mata Hari in prison at the end of her life as she writes her memoir-part romantic tale of a Javanese princess who performed "sacred" nude dances for Europe's elite, and part real-life saga of a disgraced wife and mother, who had everything she loved taken from her. But, as she sits trial for treason and espionage, we hear another tale: one of a flamboyant Dutch woman who became "the most dangerous spy France has ever captured"-a double agent who whored herself for secrets, lived a life of scandal, and loved only money. Leading us to ask… who was the real Mata Hari?

PUMPKINHEAD #1 (OF 5) Dynamite Entertainment
(W) Cullen Bunn (A) Blacky Shepherd, Kyle Strahm (CA) Kelley Jones
"For each of Man's evils, a special demon exists." For thirty years, the demon of vengeance has been still, its corpse buried in a pumpkin patch graveyard in the hills. But when a reckless driver accidentally kills a pair of children, the creature is called up once more. This time, though, the monster's intended target is protected by a cruel backwoods crime family. They hatch their own supernatural plans for dealing with Pumpkinhead. For each of man's sins, a special demon exists, and when seven infernal creatures roam the hills and the hollows, no one – guilty or otherwise – is safe.
BUY NOW
PUNKS NOT DEAD #1 IDW Publishing
(W) David Barnett (A/CA) Martin Simmonds
As if being an awkward, bullied 15-year-old isn't bad enough, "Fergie" Ferguson suddenly discovers he can see dead people. Well, one dead person specifically-the ghost of a certain punk rocker named Sid. Sid's spirit was trapped in London's Heathrow Airport for 40 years until the day he met Fergie. Sid's ghost is now stuck to Fergie-as if Fergie doesn't have enough on his plate, being raised by a single mum whose idea of parenting is strictly fly-by-the-seat-of-your-pants. Now Fergie has to contend with an unruly ghost sidekick and some weird, uncontrollable new "abilities." How does the father Fergie never knew fit into this mayhem? And why is the Department for Extra-Usual Affairs showing an interest? Never Mind the Bollocks-all of this plus fish fingers, chunky chips, and endless pints of anarchy in the new monthly series PUNKS NOT DEAD!
MULTIPLE WARHEADS GHOST THRONE (ONE-SHOT) Image Comics
(W) Brandon Graham (A/CA) Brandon Graham
It's been a spell, but TA-DA! the final WARHEADS appears. From comics' best self-promoting narcissist: BRANDON GRAHAM.
A wizard heist that our heroes planned in the MULTIPLE WARHEADS chapters appearing in ISLAND magazine finally comes to fruition.
POSTAL MARK #1 (ONE SHOT) Image Comics
(W) Matt Hawkins (A/CA) Raffaele Ienco
After the stunning series conclusion to the regular POSTAL series, this one-shot story shows Mark's fate in the town one year later.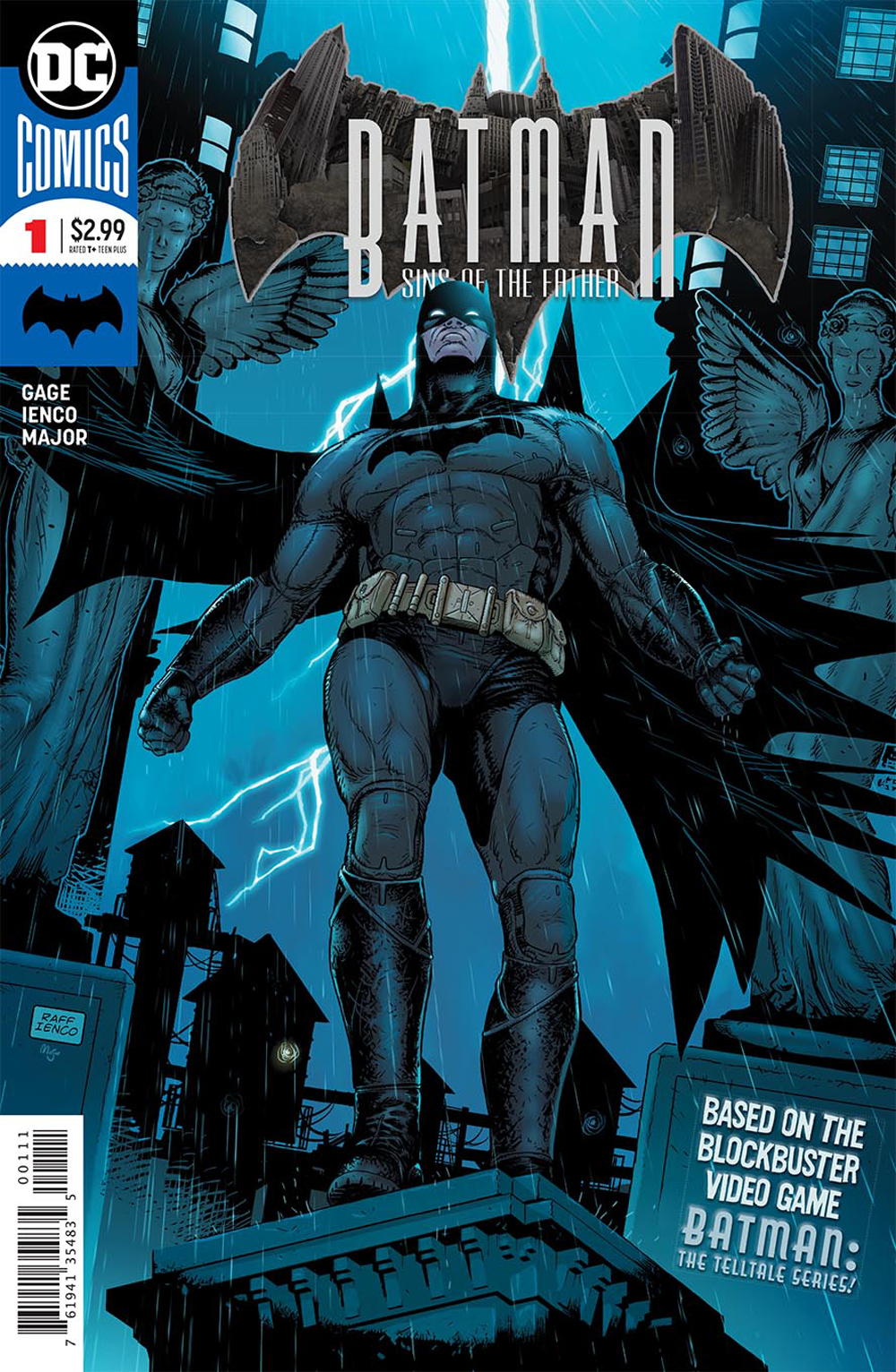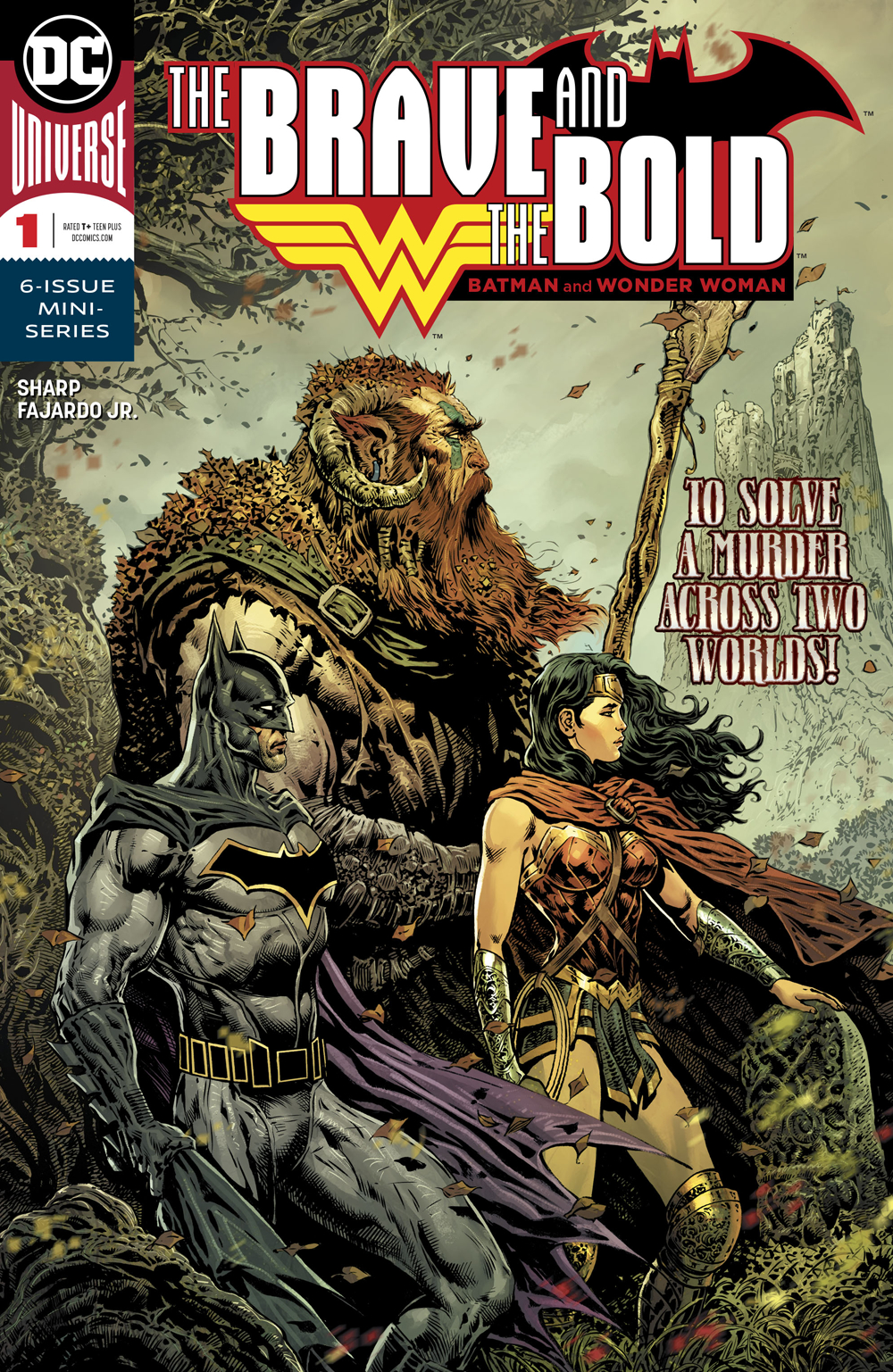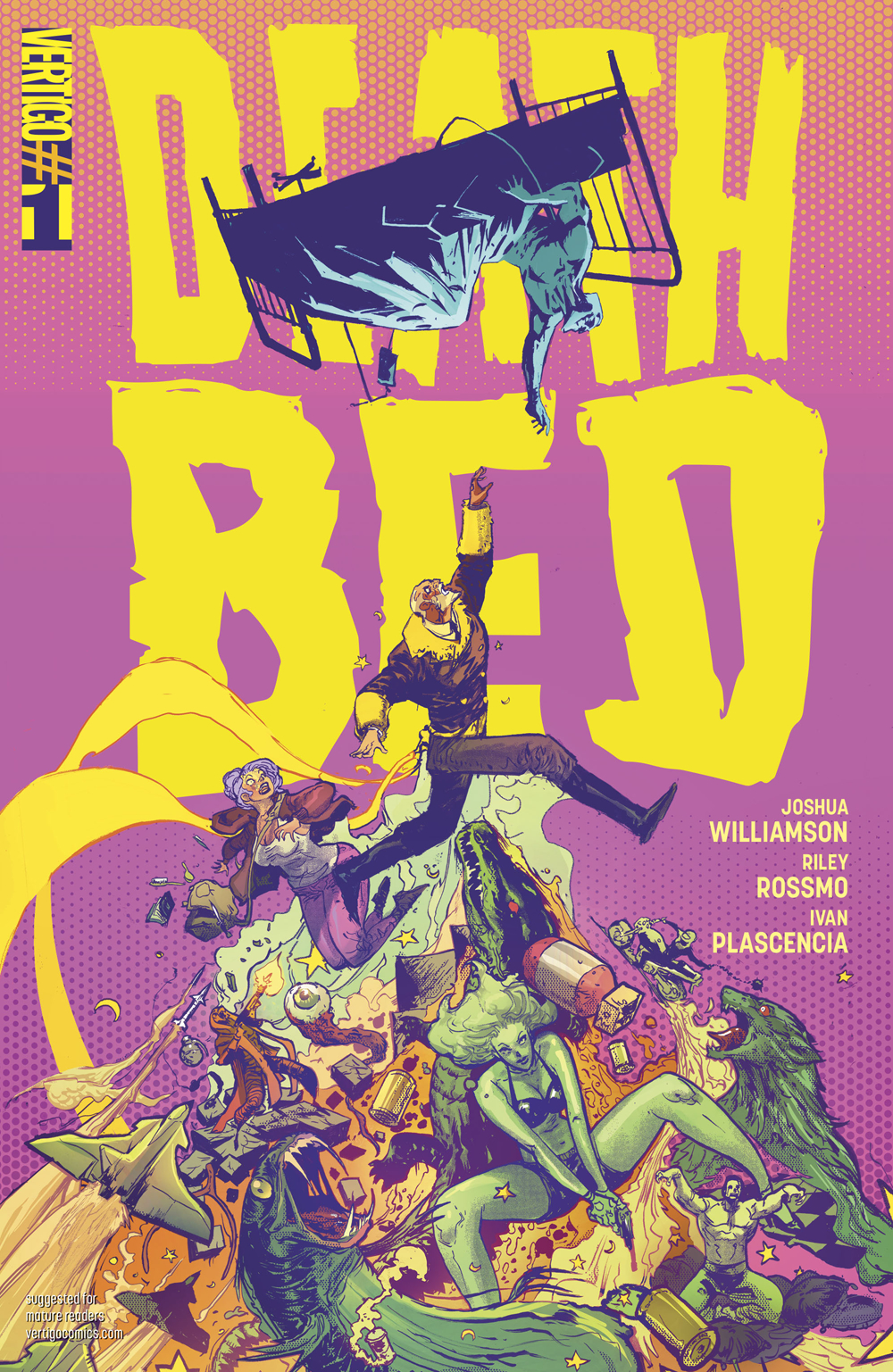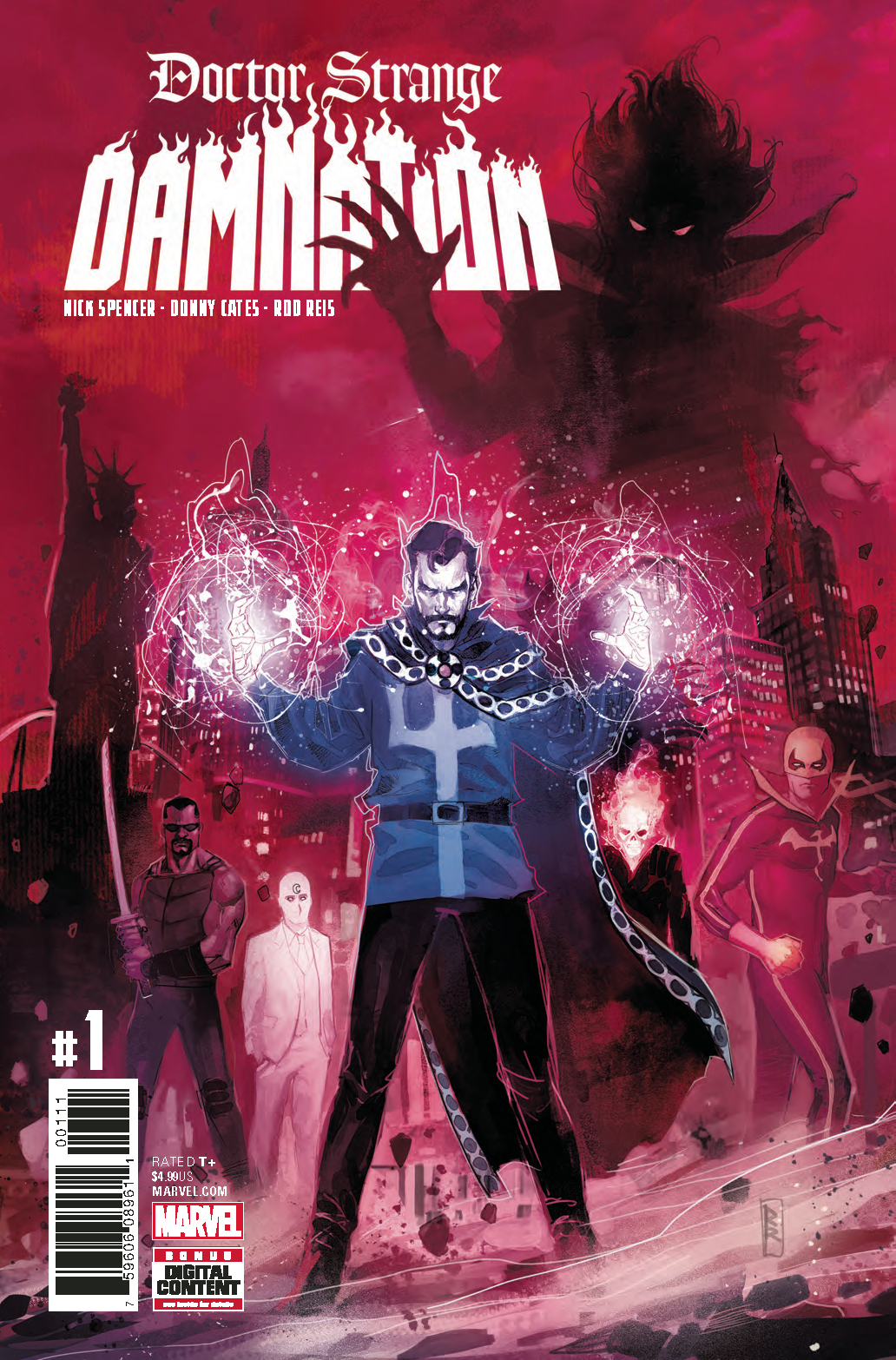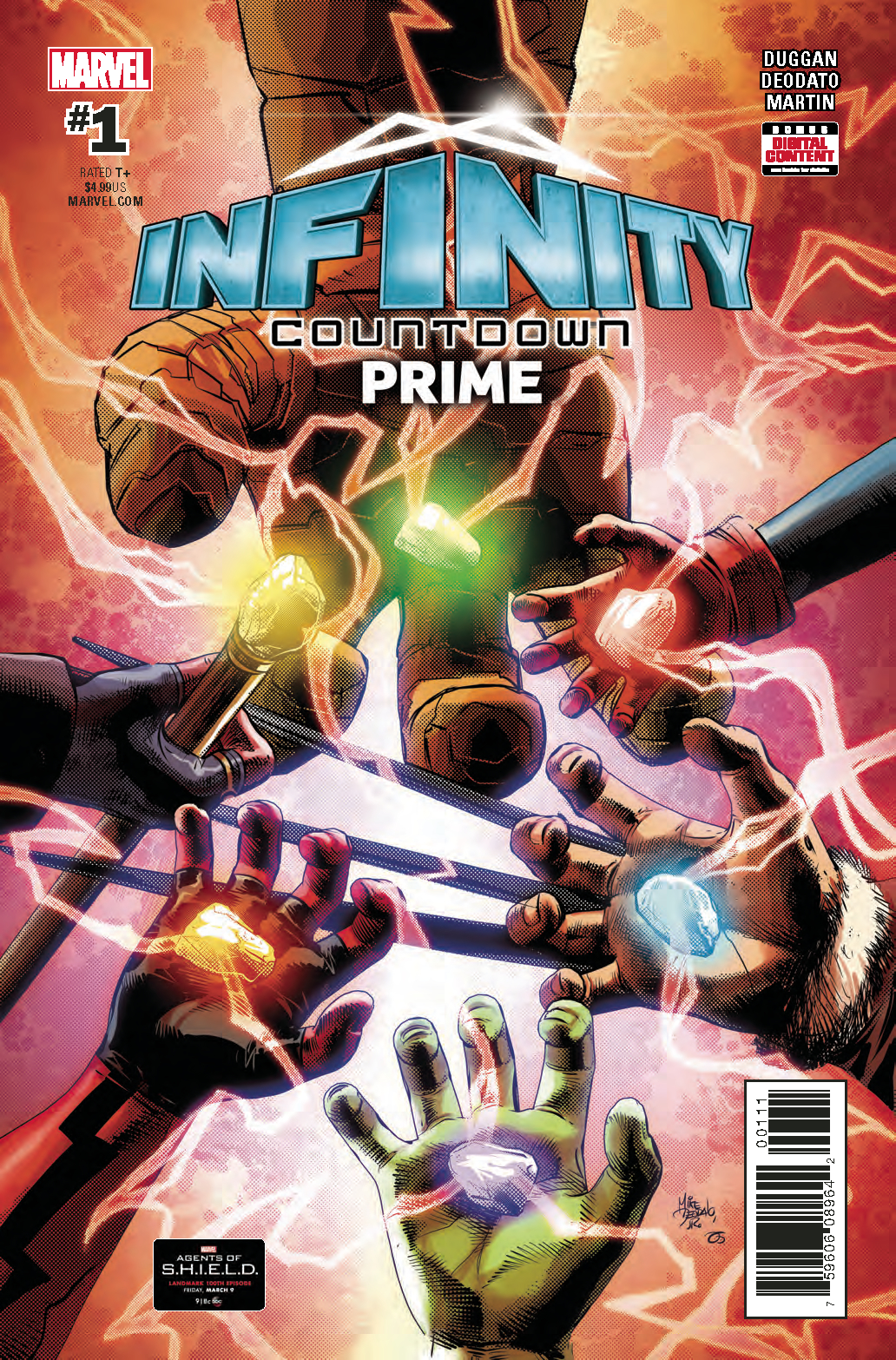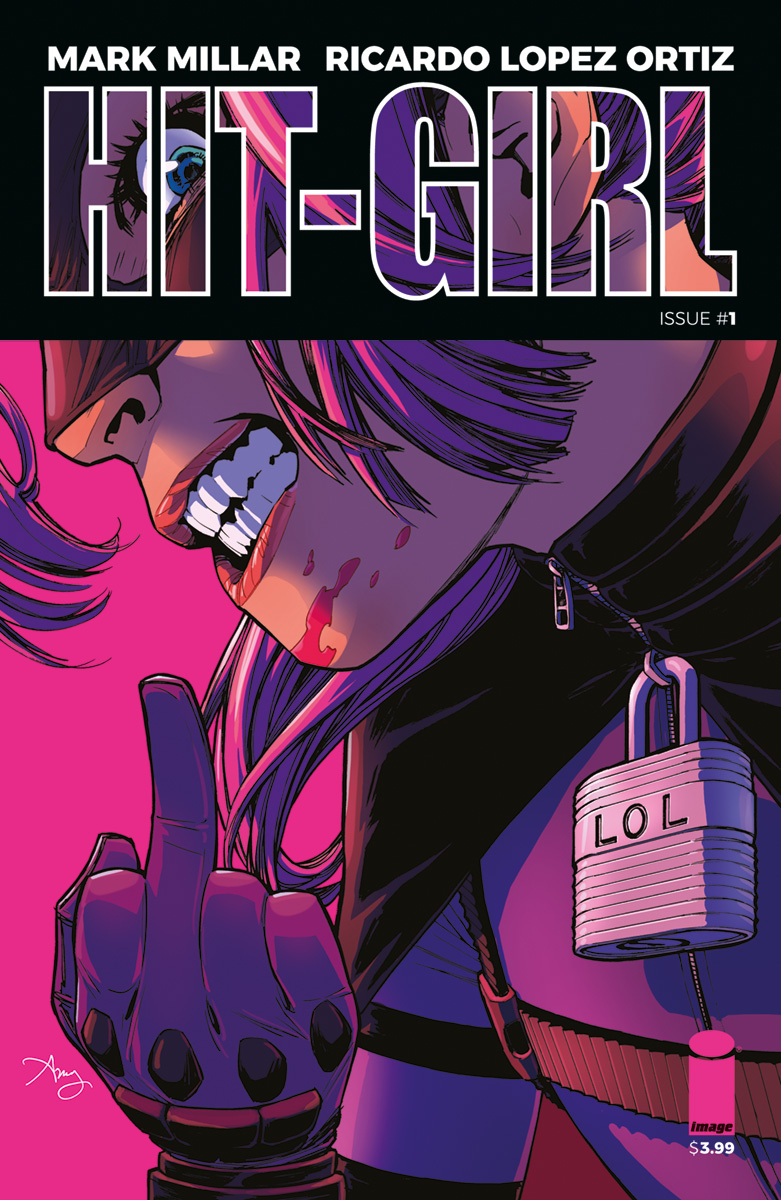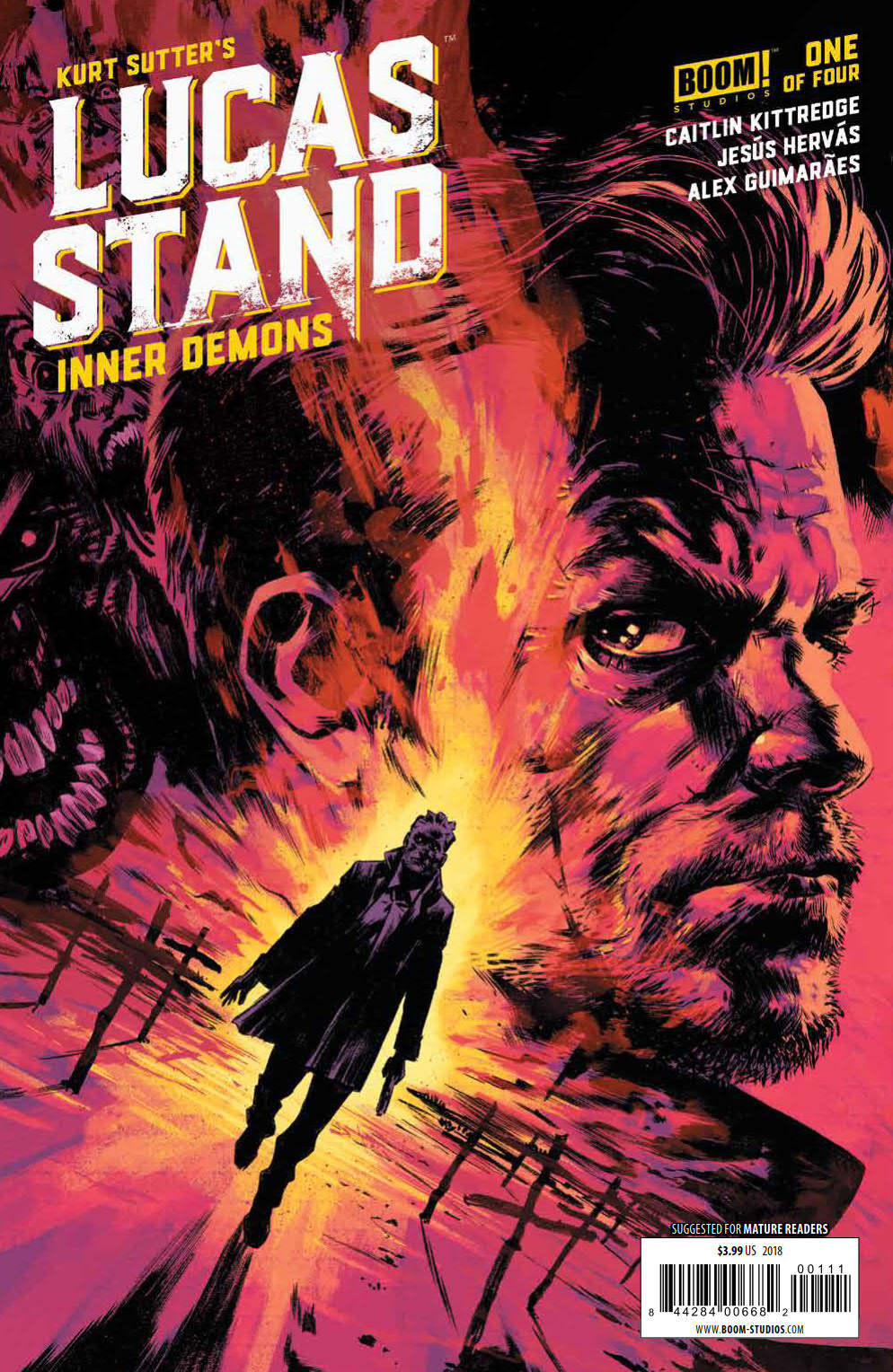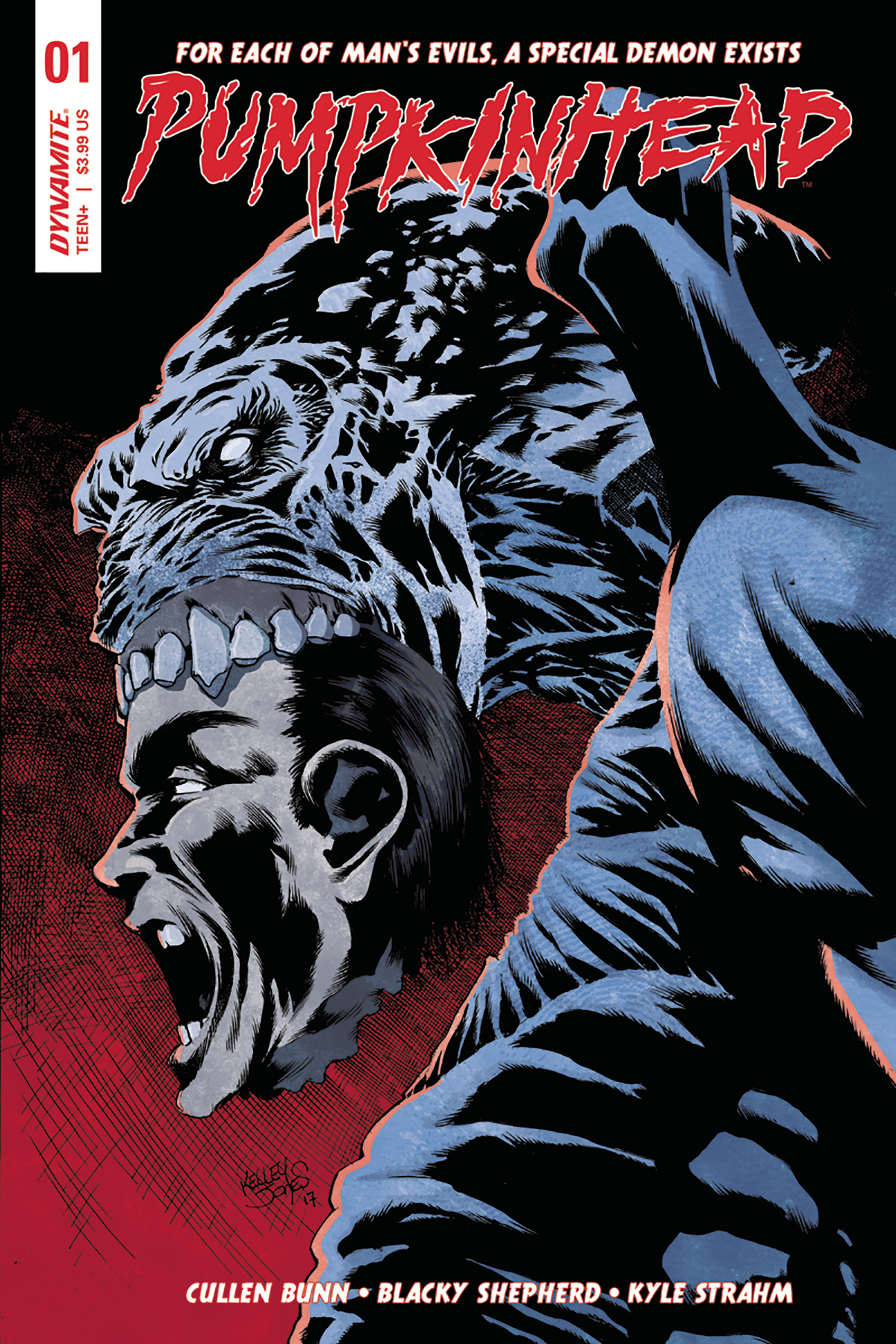 2000 AD PROG #2069
ADVENTURE TIME COMICS #20
AMAZING SPIDER-MAN #796 LEGACY
AQUAMAN #33
ASTONISHING X-MEN #8 LEGACY
AVENGERS #681 LEGACY
BATMAN #41
BATMAN AND THE SIGNAL #2 (OF 3)
BATMAN SINS OF THE FATHER #1 (OF 6)
BATMAN TEENAGE MUTANT NINJA TURTLES II #4 (OF 6)
BATWOMAN #12
BELLE BEAST HUNTER #2 (OF 6)
BLACK PANTHER ANNUAL #1 LEGACY
BLOODBORNE #1 (OF 4)
BOMBSHELLS UNITED #12
BRAVE & THE BOLD BATMAN & WONDER WOMAN #1 (OF 6)
BRILLIANT TRASH #4
BSG VS BSG #2 (OF 6)
CATALYST PRIME SUPERB #7
CAVE CARSON SWAMP THING SPECIAL #1
DAMAGE #2
DAREDEVIL #599 LEGACY
DARK ARK #4
DEADPOOL VS OLD MAN LOGAN #5 (OF 5)
DEATHBED #1 (OF 6)
DEFENDERS #10 LEGACY
DESCENDER #27
DOCTOR STRANGE DAMNATION #1 (OF 4) LEGACY
EMPOWERED & SISTAH SPOOKYS HIGH SCHOOL HELL #3
EVOLUTION #4
FAMILY TRADE #5
GEARS OF WAR RISE OF RAAM #2
GENERATION X #87 LEGACY
GFT GRIMM TALES OF TERROR #12
GREEN LANTERNS #41
HARLEY QUINN #38
HIT-GIRL #1
ICE CREAM MAN #2
INCREDIBLE HULK #713 LEGACY
INFINITY COUNTDOWN PRIME #1 LEGACY
INJUSTICE 2 #20
JAMES BOND M ONE SHOT SPECIAL
JAMES BOND THE BODY #2
JIM HENSON STORYTELLER FAIRIES #3 (OF 4)
JUSTICE LEAGUE #39
KONG ON PLANET OF APES #4
LAZARUS SOURCEBOOK #3
LUCAS STAND INNER DEMONS #1 (OF 4)
LUKE CAGE #170 LEGACY
MAD MAGAZINE #550
MAESTROS #4
MAESTROS #5
MATA HARI #1
MIGHTY MORPHIN POWER RANGERS #24
MIGHTY THOR #704 LEGACY
MONSTERS UNLEASHED #11 LEGACY
MONSTRESS #14
MOONSHINE #7
MULTIPLE WARHEADS GHOST THRONE (ONE-SHOT)
NIGHTWING #39
NINJAK VS VU #2 (OF 4)
POSTAL MARK #1 (ONE SHOT)
PUMPKINHEAD #1 (OF 5)
PUNISHER PLATOON #6 (OF 6)
PUNKS NOT DEAD #1
QUAKE CHAMPIONS #3 (OF 3) DOUBLE ISSUE
RED SONJA #13
REDLANDS #6
REGRESSION #7
RIVERS OF LONDON CRY FOX #4 (OF 4)
SEX CRIMINALS #22
SOUTHERN BASTARDS #19
STAR WARS DOCTOR APHRA #17
SUPER SONS #13
SUPERMAN #41
TALES OF SUSPENSE #102 (OF 5) LEGACY
TEEN TITANS GO #26
TRINITY #18
TWISTED ROMANCE #3 (OF 4)
VAMPIRELLA #10
VENOM #162 LEGACY
WONDER WOMAN CONAN #6 (OF 6)
WWE #14
X-MEN GOLD #22 LEGACY
Set Up Or Add To A Subscription