Every Wednesday is New Comic Book Day at Get Ready Comics! We are proud to bring a wide selection and variety of different comics from a range of publishers to our shop. We often have over 70 new titles in for New Comic Book Day ranging from new series, one-shots and ongoing titles from publishers including; DC, Marvel, Image, Dark Horse, IDW, Valiant, Aftershock, Titan, Boom! Studios, Dynamite and much more. We provide an excellent subscription service to many of our customers – why not join them and ensure you do not miss out on your favourite comic books each month?
We have listed what new titles we have coming in this week at Get Ready Comics. If you want to subscribe to any of the titles listed (if you can't see what you are looking for – let us know and we will order it in), simply scroll to the end of the page and fill in our subscription form.
DARK NIGHTS METAL ONE-SHOT!
BATMAN THE RED DEATH #1 DC Comics
(W) Joshua Williamson (A) Carmine Di Giandomenico (CA) Jason Fabok
As the events of DARK NIGHTS: METAL rock the DC Universe, the creatures of the Dark Multiverse stand ready to invade our world! How can even the World's Greatest Heroes stop a horde of deadly beings that appear to be powerful, nightmare versions of familiar figures? Find out in these special tie-in issues!
Dark Nights: Metal #1 & 2 still available in store.
DARK NIGHTS METAL TIE-IN!
NIGHTWING #29 (METAL) DC Comics
(W) Tim Seeley (A) Paul Pelletier (CA) Stjepan Sejic
A DARK NIGHTS: METAL tie-in! "GOTHAM RESISTANCE" part two! One vanquished foe gives way to another, even worse threat as this crucial tie-in to DC's METAL continues! Hopelessly lost in a kingdom of snow and ice, our heroes are set upon by Mr. Freeze and his fearsome frost giants from the Dark Multiverse! But help arrives in the form of an at once foreign and familiar Dick Grayson…
WE RECOMMEND:
WONDER WOMAN/CONAN #1 (OF 6) DC Comics
(W) Gail Simone (A) Aaron Lopresti, Matt Ryan (CA) Darick Robertson
What makes one a legend? How do legends carve their names into history, when countless others are forgotten? Wonder Woman and Conan the Barbarian are destined by the fates to be legendary, but when their stories collide, will both emerge victorious, or will the fickle Gods cut their lives short? Co-published with Dark Horse Comics.
WE RECOMMEND:
GENERATIONS MS MARVEL & MS MARVEL #1 Marvel Comics
(W) G. Willow Wilson (A) Paolo Villanelli (CA) Nelson Blake
• Ms. Marvel's falling out with her idol Carol Danvers, a.k.a. the Mighty Captain Marvel, just took a BIZARRE turn!
• Kamala suddenly finds herself as an intern at Woman Magazine – Carol's former place of employment! Between cozying up to her boss, filing back issues, and her usual super-heroing, how will Kamala find time to figure out what got her here in the first place?
WE RECOMMEND:
DARK ARK #1 Aftershock Comics
(W) Cullen Bunn (A/CA) Juan Doe
NEW SERIES!
The wickedness of mankind has moved the Creator to destroy the world by way of the flood. Noah has been tasked with building an ark to save his family and the animals of the world. But this is not Noah's story. For darker powers have commanded the sorcerer Shrae to build his own ark and save the unnatural creatures of the world-such as the vampires, the dragons, the naga, and the manticore. But what will happen on a vessel crawling with monsters, where insidious intrigue and horrific violence are the rule of law?
From writer Cullen Bunn (X-Men Blue, Deadpool, Venom) and artist Juan Doe (AMERICAN MONSTER, WORLD READER) comes a sinister tale of biblical proportions that HAD to be told at AfterShock Comics.
ANGELIC #1 Image Comics
(W) Simon Spurrier (A/CA) Caspar Wijngaard
– WINGED MONKEYS! TECHNO-DOLPHINS! QUANTUM ALLEYCATS!
– Humanity's long gone. Its memory lingers only as misunderstood rituals among mankind's leftovers: the genetically modified animals they used and abused for eons.
– But for one young flying monkey, QORA, the routines are unbearable. All she wants is to explore. Instead she's expected to settle down, to become a mother… to lose her wings.
– Eisner nominee SIMON SPURRIER (The Spire, CRY HAVOC, X-Men Legacy) and rising-star CASPAR WIJNGAARD (LIMBO, Dark Souls, Assassin's Creed) present your new bittersweet adventure obsession: teenage rebellion and animal antics amidst the ruins of civilization!
– Think WALL-E by way of Watership Down. Fly, my pretties!
GASOLINA #1 Image Comics
(W) Sean Mackiewicz (A/CA) Niko Walter
NEW SERIES! Fugitives. Rebels. Newlyweds. In their journey south from El Norte, Amalia and Randy have played many roles in order to survive. Now, they must become unlikely leaders in the fight against a new cartel who uses inhuman tactics to ignite the most monstrous war Mexico – and the world – has ever seen. Everything burns in this new series from SEAN MACKIEWICZ and NIKO WALTER, where love and devotion can only be measured in fire and blood.
GLITTERBOMB FAME GAME #1 Image Comics
(W) Jim Zub (A/CA) Djibril Morissette-Phan
Kaydon Klay wants to be famous. She wants it more than anything else she's ever known. The dream is hers for the taking, and all she has to do is embrace the national tragedy that's put her in the spotlight… Fan-favorite writer JIM ZUB (WAYWARD, Uncanny Avengers) and artist DJIBRIL MORISSETTE-PHAN (All-New Wolverine, Ultimates) continue their twisted exploration of fame and failure. The entertainment industry feeds on our insecurities, desires, and fears. You can't toy with those kinds of primal emotions without them biting back.
KILLER INSTINCT #1 Dynamite Entertainment
(W) Ian Edginton (A) Cam Adams (CA) Yildiray Cinar
: The Shadow Lord Gargos has been defeated! But the battle to save humankind from his Astral invasion has taken a terrible toll on the Earth. Our world lies in ruin, and a sinister new power called the Coven has risen from the ashes, vying with the megacorporation Ultratech to rule the shattered nations. The heroes Kim Wu and Jago-their Astral powers weakened by their devastating war against Gargos-must band together with the scattered remnants of the Night Guard to forge a pathway into the Astral Plane. Here, in the birthplace of The Shadow Lord and The Guardians, festers the secret malevolence that threatens to destroy them all…and enslave the world forever.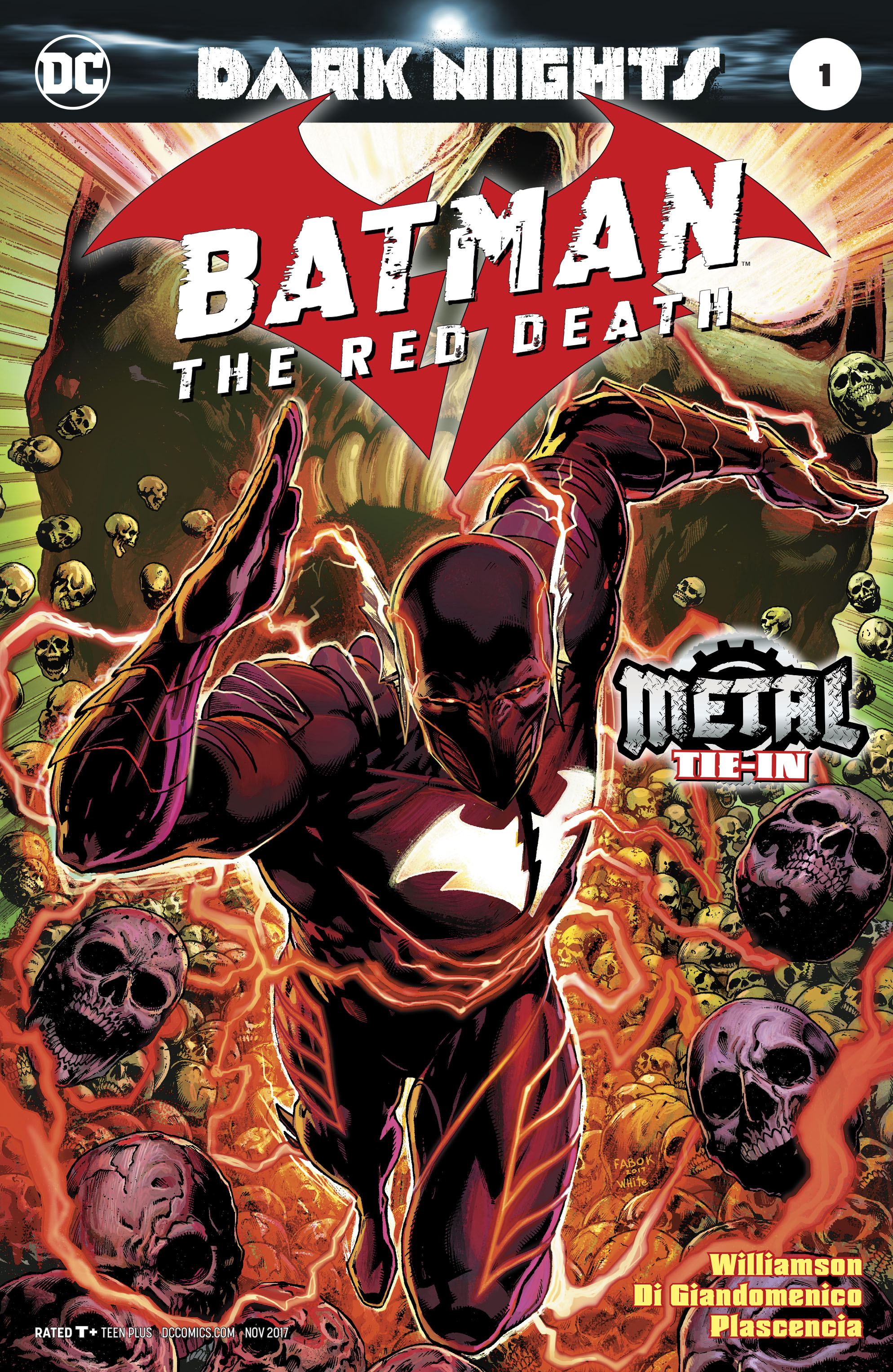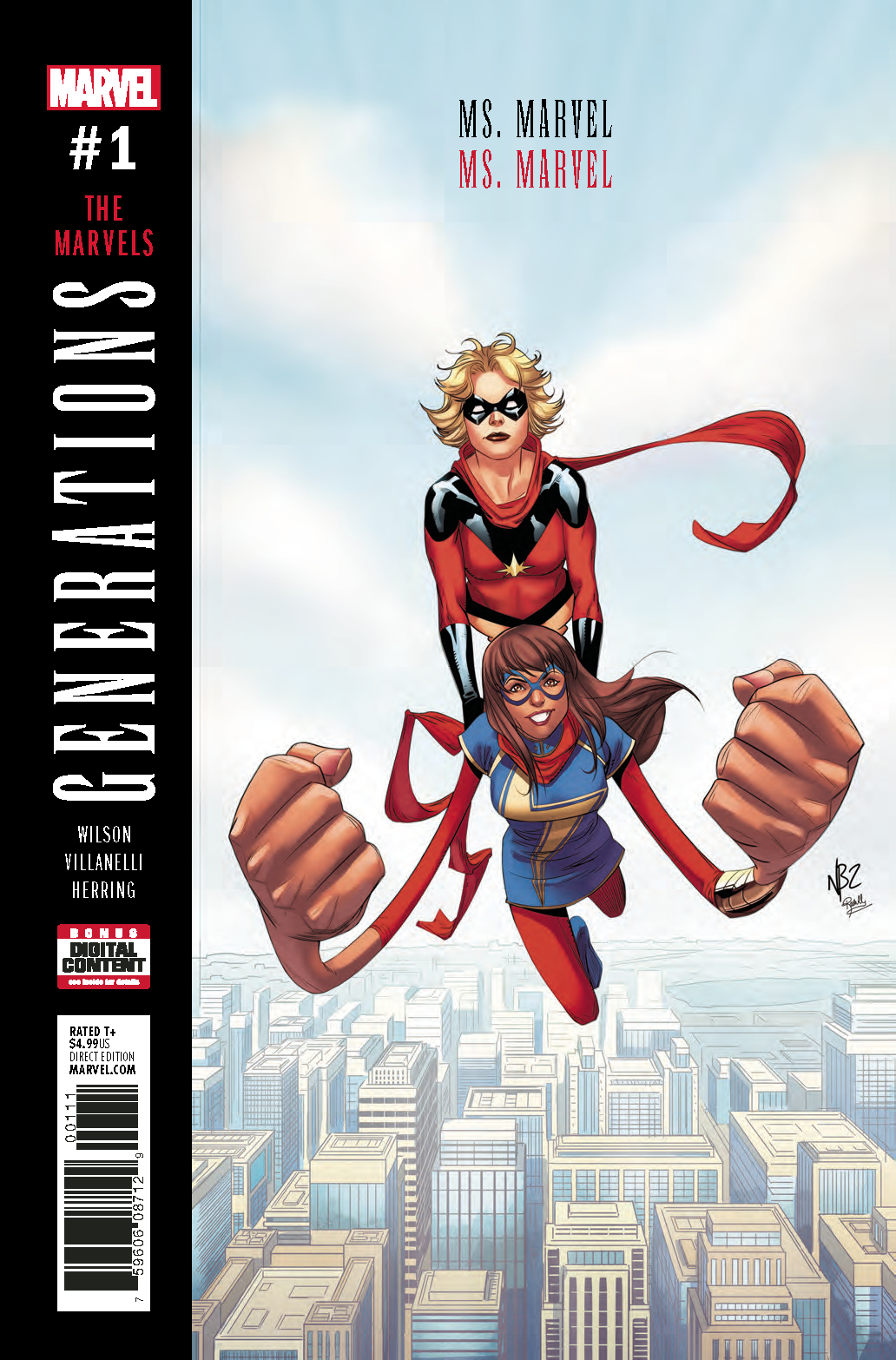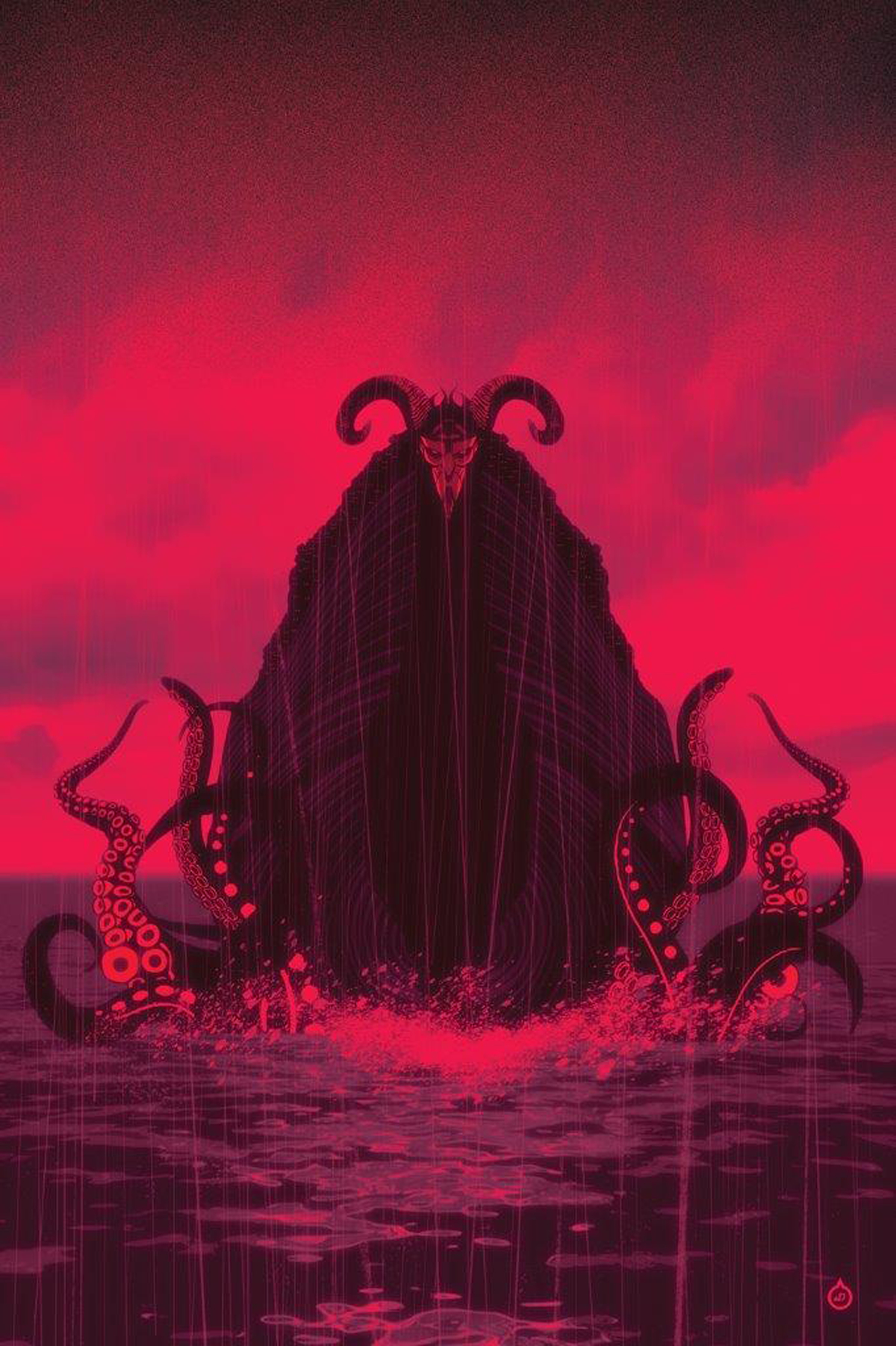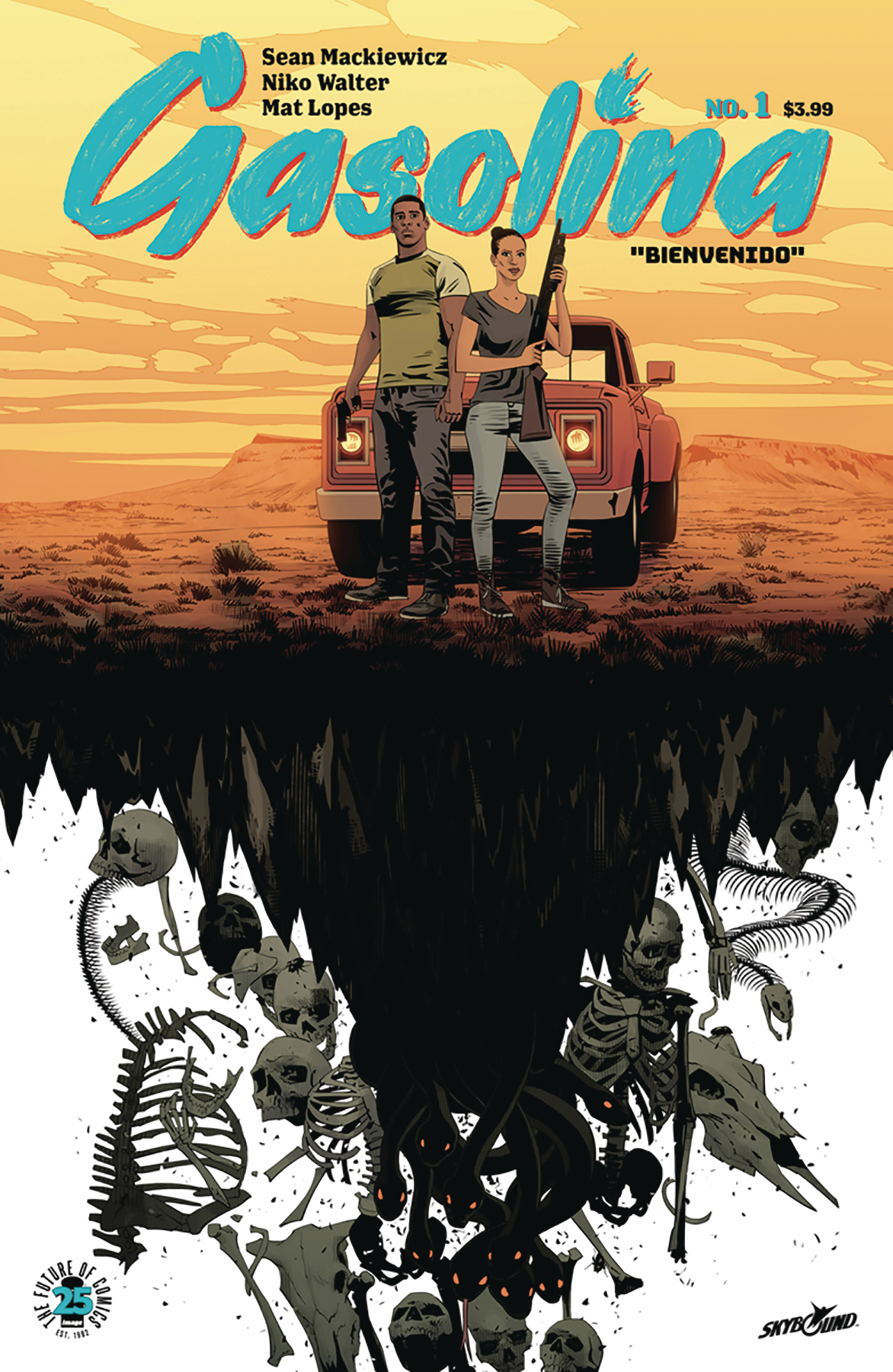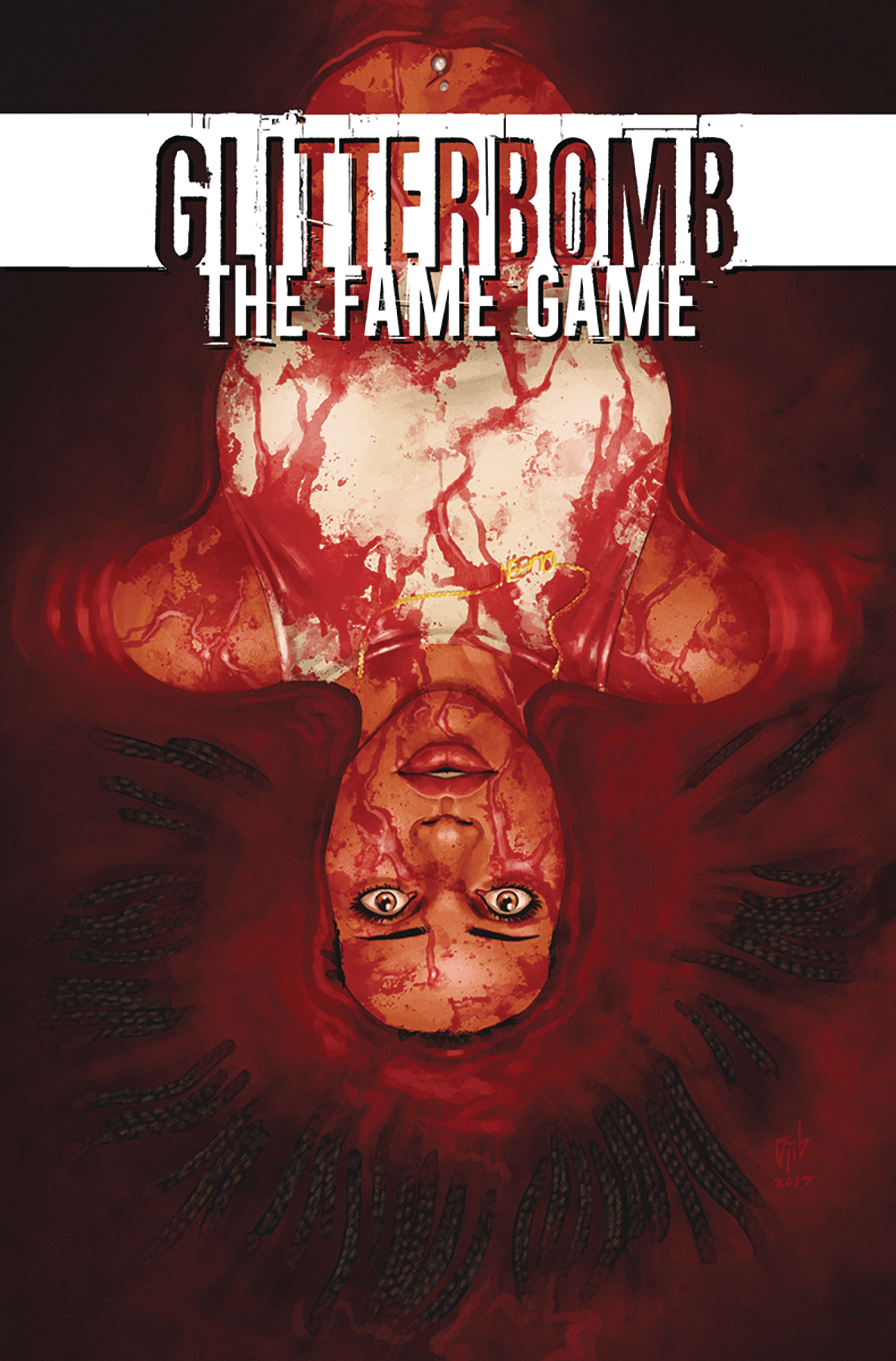 2000 AD PROG #2049
ADVENTURE TIME COMICS #15
ALL NEW GUARDIANS OF GALAXY #10
AMAZING SPIDER-MAN RENEW YOUR VOWS #11
ANGELIC #1
AQUAMAN #28
AVENGERS #11 SE
BATMAN #31
BATMAN THE RED DEATH #1 (METAL)
BATWOMAN #7
BIG TROUBLE IN LITTLE CHINA OLD MAN JACK #1
BILL & TED SAVE THE UNIVERSE #4
BITCH PLANET TRIPLE FEATURE #4
BLACK HAMMER #13
BLOODSHOT SALVATION #1
BUG THE ADVENTURES OF FORAGER #4 (OF 6)
CAVE CARSON HAS A CYBERNETIC EYE #12
DARK ARK #1
DESCENDER #24
DOCTOR STRANGE #25
FUTURE QUEST PRESENTS #2
GAME OF THRONES CLASH OF KINGS #4
GASOLINA #1
GENERATION GONE #3
GENERATIONS MS MARVEL & MS MARVEL #1
GI JOE FIRST STRIKE #1
GLITTERBOMB FAME GAME #1
GO GO POWER RANGERS #3
GREEN ARROW #31
GREEN LANTERNS #31
GRRL SCOUTS MAGIC SOCKS #5 (OF 6)
HALO RISE OF ATRIOX #2
HARLEY QUINN #28
HOWLING #3
INJUSTICE 2 #10
INVINCIBLE #140
INVINCIBLE IRON MAN #11
JAMES BOND KILL CHAIN #3 (OF 6)
JEAN GREY #7
JOURNEY SW LAST JEDI CAPT PHASMA #1 (OF 4)
JOURNEY SW LAST JEDI CAPT PHASMA #2 (OF 4)
JUSTICE LEAGUE #29
KILLER INSTINCT #1
LUKE CAGE #5
MICRONAUTS WRATH OF KARZA #5 (OF 5)
MIGHTY MOUSE #4
MILLARWORLD ANNUAL 2017
MISFIT CITY #5
MONSTERS UNLEASHED #6
NIGHTS DOMINION SEASON 2 #2
NIGHTWING #29 (METAL)
PETER PARKER SPECTACULAR SPIDER-MAN #4
ROCKET #5
ROYALS #8
SACRED CREATURES #3
SECRET WEAPONS #4 (OF 4)
SHIRTLESS BEAR-FIGHTER #4 (OF 5)
SNOTGIRL #7
SPIDER-MEN II #3 (OF 5)
STAR TREK BOLDLY GO #11
STAR WARS ANNUAL #3
STAR WARS POE DAMERON #19
SUPER SONS #8
SUPERMAN #31
TOTALLY AWESOME HULK #23
TRINITY #13
UNHOLY GRAIL #3
UNSOUND #4 (OF 4)
US AVENGERS #10 SE
VENOM #154
VENOMVERSE #3 (OF 5)
WARHAMMER 40000 FALLEN #1 (OF 4)
WAYWARD #23
WILD STORM #7
WINNEBAGO GRAVEYARD #4 (OF 4)
WONDER WOMAN 77 BIONIC WOMAN #6 (OF 6)
WONDER WOMAN CONAN #1 (OF 6)
X-MEN GOLD #12
Set Up Or Add To A Subscription